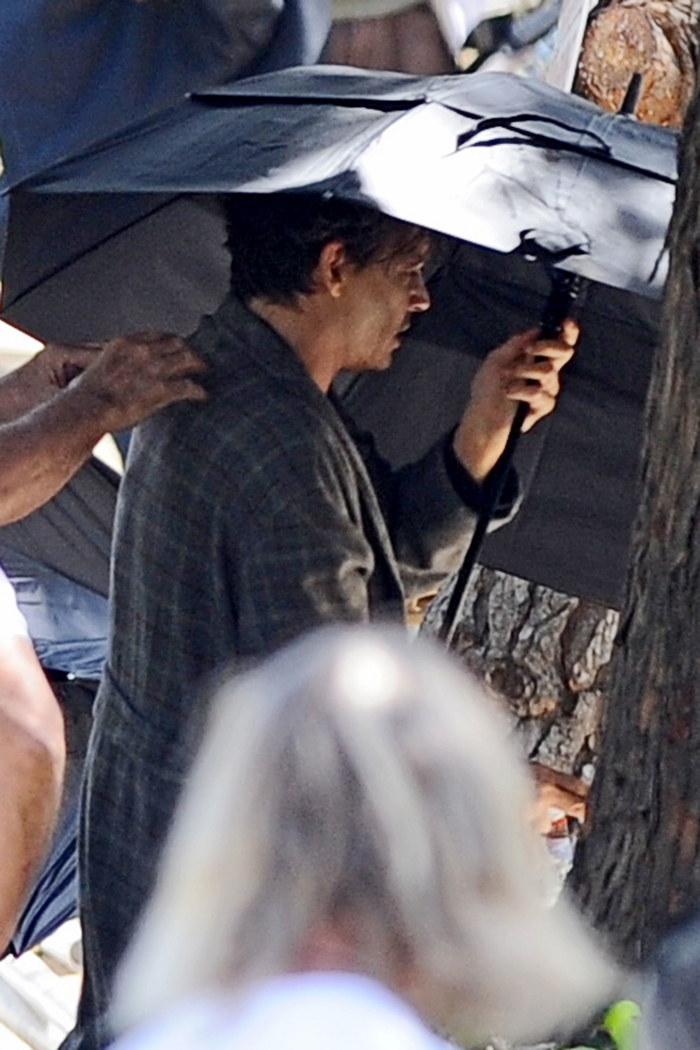 Let me start off by admitting that I've developed quite a nasty little habit of giving the side eye to Johnny Depp, and perhaps things have grown a little too critical on my end. Most recently, I've given Johnny a hard time for obsessing over his food's sugar, salt, and fat content while he chain smokes. There's also the question of him as a 49-year-old man who's made a fool of himself over a 20-something, big-chested blonde. I also think it's quite strange that he intentionally goes to a lot of effort to ugly himself up by dressing in so many scarfs and layers, but I guess that's just Johnny's "style." I mean, the dude accessorizes like no other, and he goes way overboard at times.
Now I feel the need to not exactly backtrack (because that would be lame) but to take a moment and acknowledge that Johnny has done something pretty cool. By all accounts and even though Johnny has truly transformed from indie rebel to complete Hollywood franchise sellout and also has the nerve to compare photo shoots to rape, every fan who has ever met the guy (including waiters and schoolchildren) says that he's a really nice dude. Then there is this new story about Johnny setting up some homeless guys with jobs as extras on his new film set: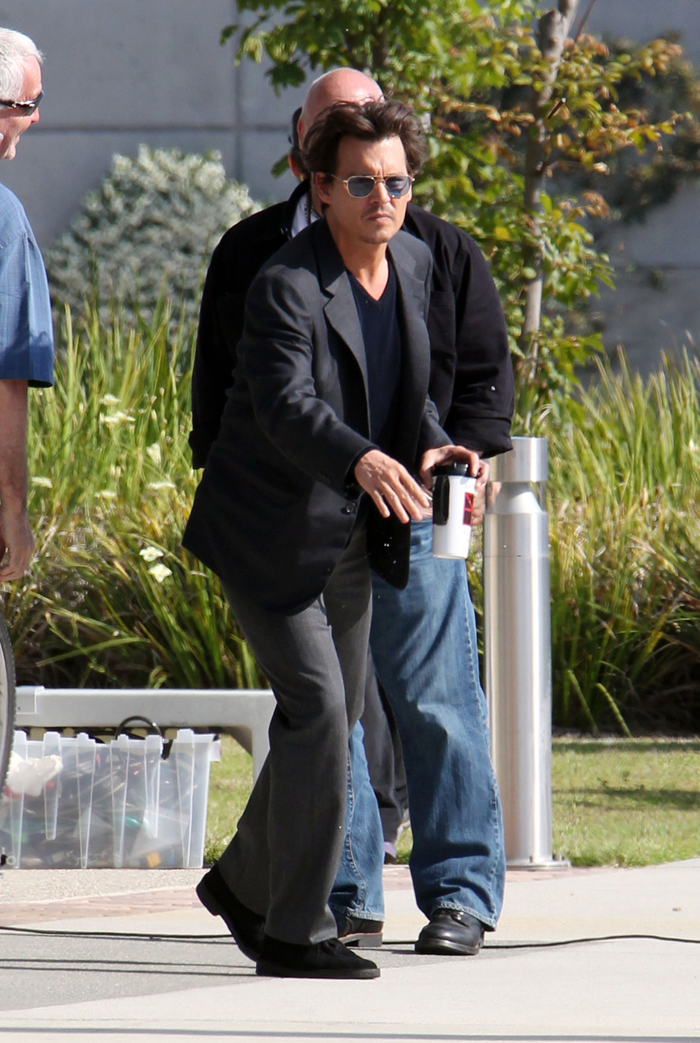 He is known for playing dark and complex characters on the big screen but Johnny Depp has shown off his softer side after hiring homeless people to play extras in his latest movie.

The 49-year-old Hollywood actor reportedly convinced the casting director of his forthcoming film, Transcendence, to employ two street sleepers after he spotted them in Albuquerque, New Mexico.

"Johnny always likes to help out the community when on location," a source told The Sun. "While scouting out the area around Albuquerque, he came across these two characters. He was straight on the phone to the casting director."

Depp stars opposite Morgan Freeman, Cillian Murphy and Rebecca Hall as Will in the sci-fi thriller. It is set to be released in cinemas in April 2014.

It is not the first time the Pirates of the Caribbean actor has helped the homeless. In 2011, he bought a hat from a person living on the streets to add to his vast collection of headgear.

However, the purchase is said to have put him in the doghouse with his partner at the time, Vanessa Paradis. "Vanessa was livid and told him the hats had to go or she would trash them," an insider previously said. "But he's way too fond of them, so he'll move the bulk of the collection to one of their other homes."
[From IB Times]
That last little tidbit is interesting, isn't it? There's a strange implication that Vanessa just had a major problem with Johnny's hats, and that's why their relationship must have crumbled. How silly. Anyway, good on Johnny. I won't pick on him any more today … except to say that now I understand this particular hat.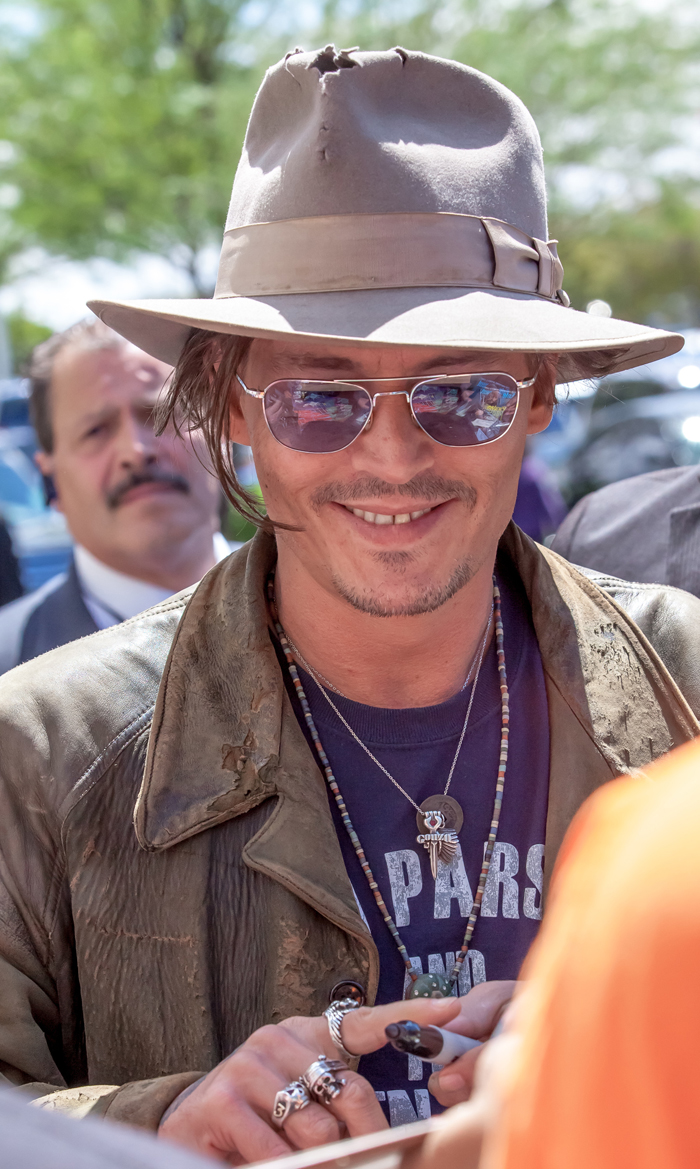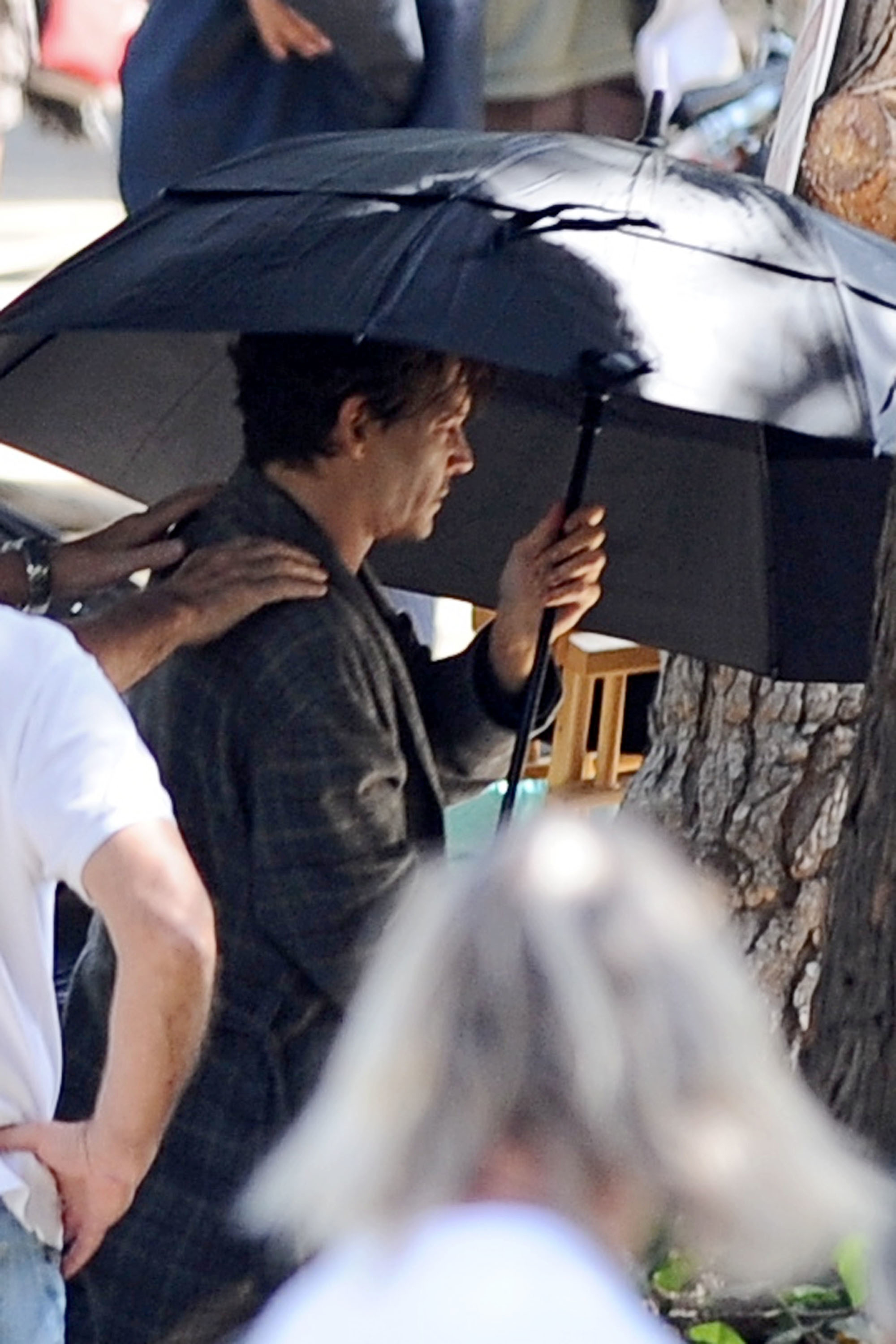 Photos courtesy of Pacific Coast News and WENN