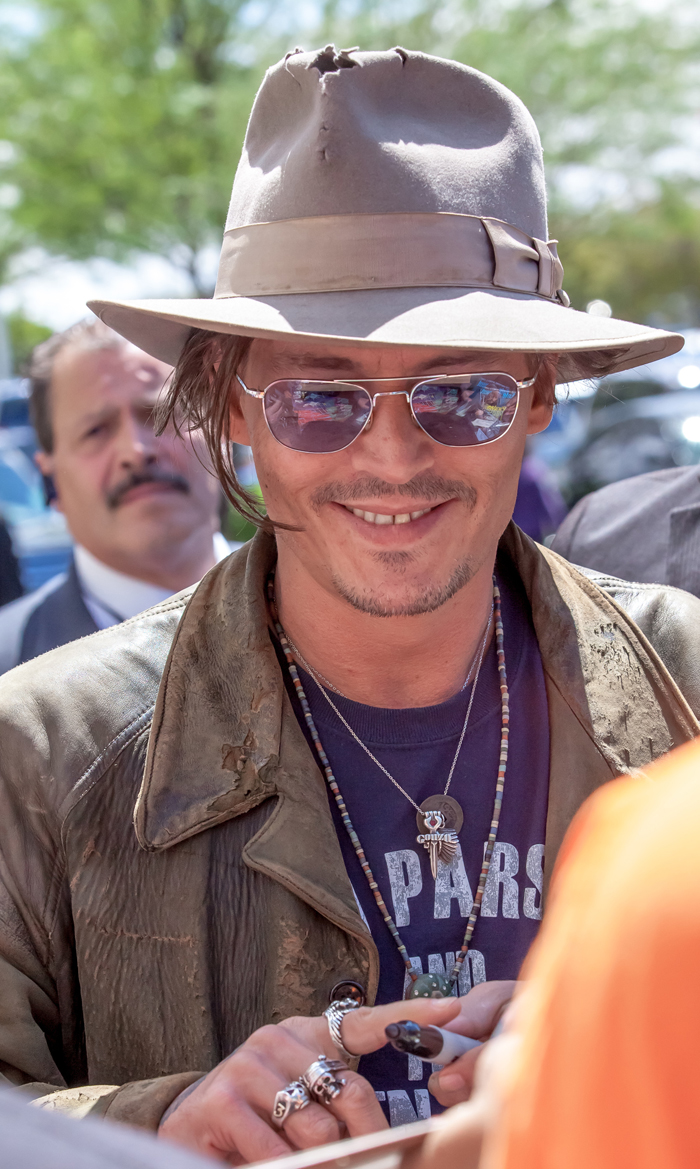 Johnny Depp and Amber Heard are still at it, people. They made their official couple debut a few weeks ago at a Rolling Stones concert, and now they've been spotted dining out (Italian!) with the Stones on Wednesday evening in West Hollywood. You can see pictures here — Johnny has changed up his scarves quite a bit.
Speaking of Johnny dining out, a little story in this week's Enquirer says that Mr. Patchouli is super finicky as to how his food is prepared in restaurants. Like, he's totally annoying about it. He supposedly interrogates his waiters on the nutritional content of food and acts like he really cares about what goes into his body — and then while waiting for the food, he runs outside and chain smokes like a fiend. What a dork: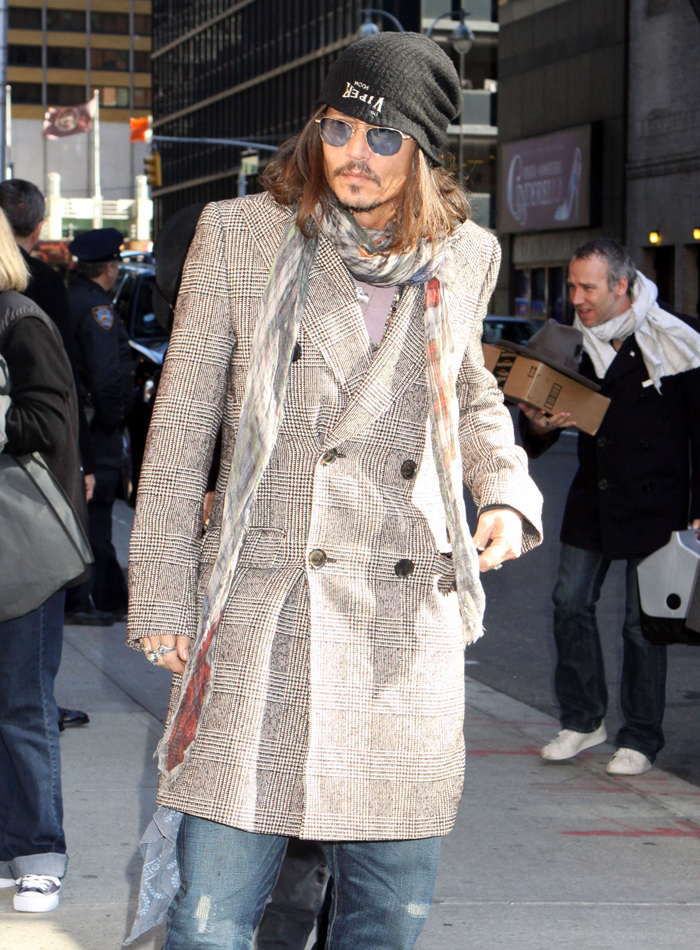 On-again, off-again vegan Johnny Depp sampled West Hollywood's new vegan eatery Crossroads with pals and relentlessly quizzed his waiter for nearly 10 minutes, demanding to know (1) how much sugar, fat, and salt was in each dish that interested him, (2) were there any "secret" ingredients not listed — and (3) exactly how would the food be prepared. My SpyWitness reports that after everyone at the table finally got to put in their orders, Depp quickly nipped outside and … hack, cough! … grabbed a quick cigarette! (To your health, Johnny Boy!)
[From Enquirer, print edition, June 3, 2013]
Honestly, I don't know what to do with this. What else is there to say in this instance except that Johnny might very well eat healthily, but none of that will matter if he ends up with lung cancer from inhaling a few packs per day. Oh well, I guess we're all a little weird about something. Johnny just happens to be weird about food and spending a ton of money on raggedy clothes to make himself look like a hobo.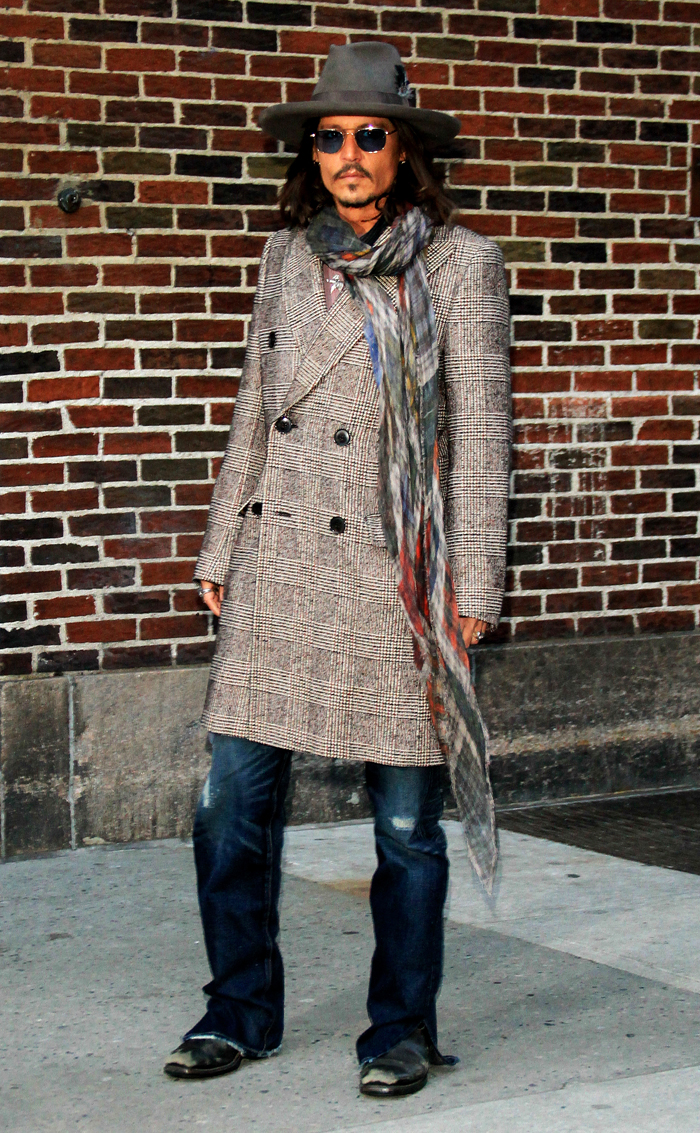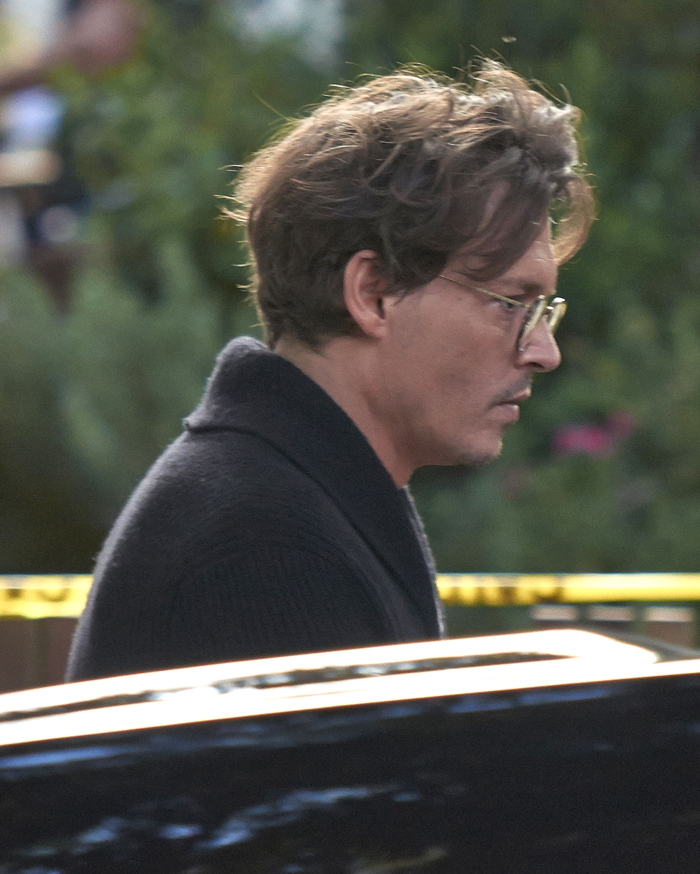 Photos courtesy of Fame/Flynet and WENN