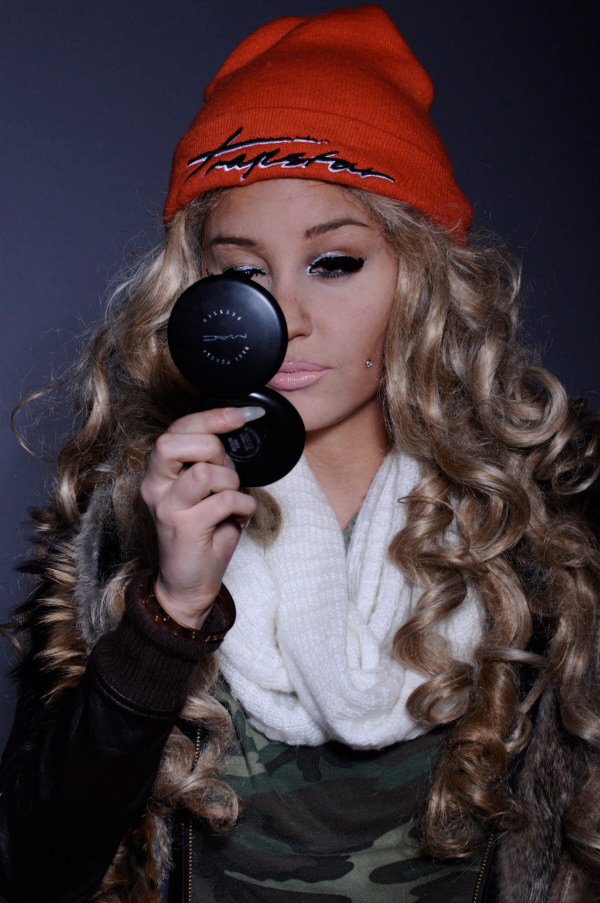 Ugh, it's gotten to the point where I guess everyone is going to do the daily "What In the World Is Amanda Bynes Up To Today?" post. I had to include an update in yesterday's post – the NYPD issued a statement saying they had investigated her claims of sexual assault and they found the claims to be untrue – there was a civilian witness to what happened (probably the landlord or something), and they say Amanda was not assaulted. Anyway, today's Bynes Mess has many parts. Let's get to it. Radar says that Amanda's parents think she's schizophrenic because she's been "exhibiting distressing behavior" for years, since she was a teenager. A source says:
"Amanda has heard voices for years, and was concerned she was being spied on via smoke alarms, and clocks in her home. She would cover electronic items because Amanda believed that was the only way she wouldn't be spied on. It's extremely sad situation because Amanda just refuses to get help."

"Rick & Lynn have met with several lawyers that handle conservatorships in the past month, because they want to get a conservatorship of their daughter. They have been advised that even as disturbing as Amanda's behavior is, it's very unlikely that a judge would sign off on a temporary conservatorship. Conservatorships are very hard to get, and being mentally ill and addicted to drugs isn't enough. Amanda hasn't ever been to rehab or ever agreed to see a mental health professional. Her parents are absolutely powerless to do anything at this point," the insider previously told us.

Our sources reveal, "her parents have never lived off of her money. They are just concerned for her, and wish Amanda would voluntarily seek help."
Sure. I'll believe that. I'll also believe that she's an a—hole too. Yesterday, model Chrissy Teigen tweeted: "The fact that Amanda Bynes has any 'support' to retweet is really unsettling. Support people with mental illness, yes. But don't condone/enable scary and poor behavior." Then Amanda went off (more in a second) on Chrissy and Chrissy tweeted: "Nope. Not going to indulge. Wish the best for her, truly….I never ask anything of you guys but please. I don't need defending and please stop writing her. It's not funny, it's sad." Do you want to know what Amanda had to say in her defense? It's gross: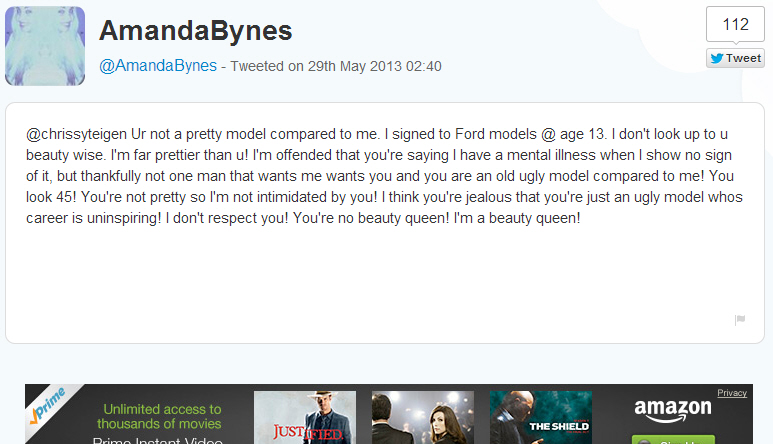 Oh, and last thing – TMZ did some investigative journalism (for real) and they found a shattered bong on the sub-roof of Amanda's building – you can see photos here. Of course Amanda had some sh-t to say about that too: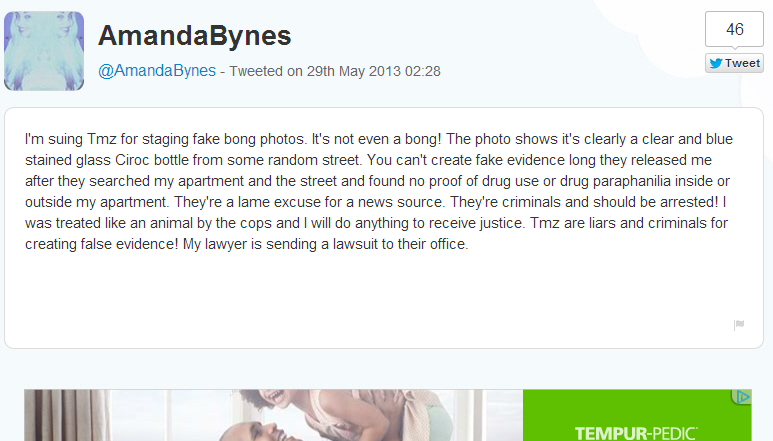 The end.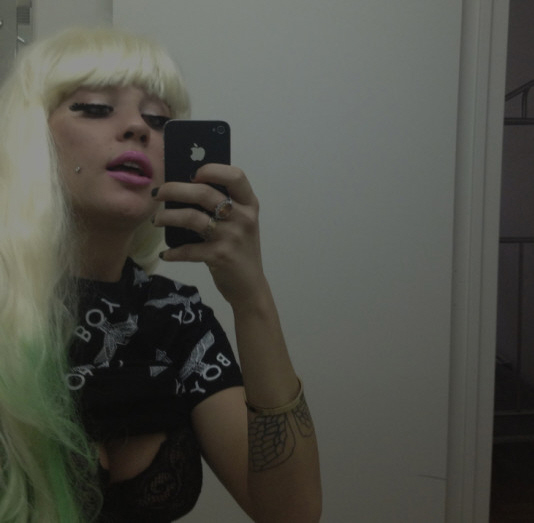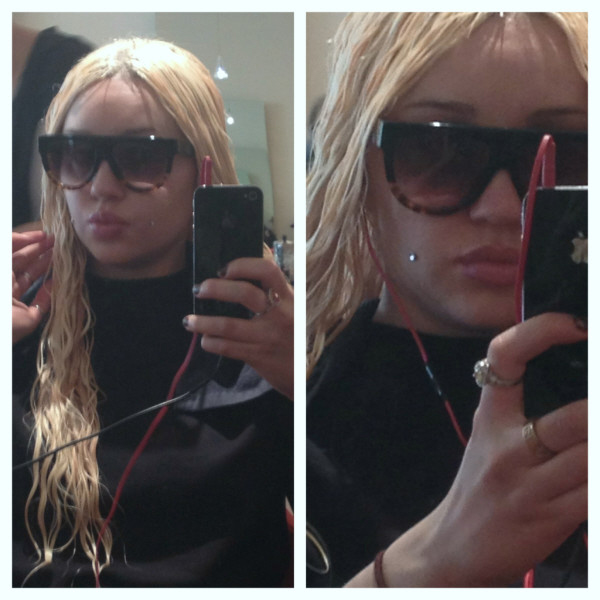 Photos courtesy of Amanda's Twitter.