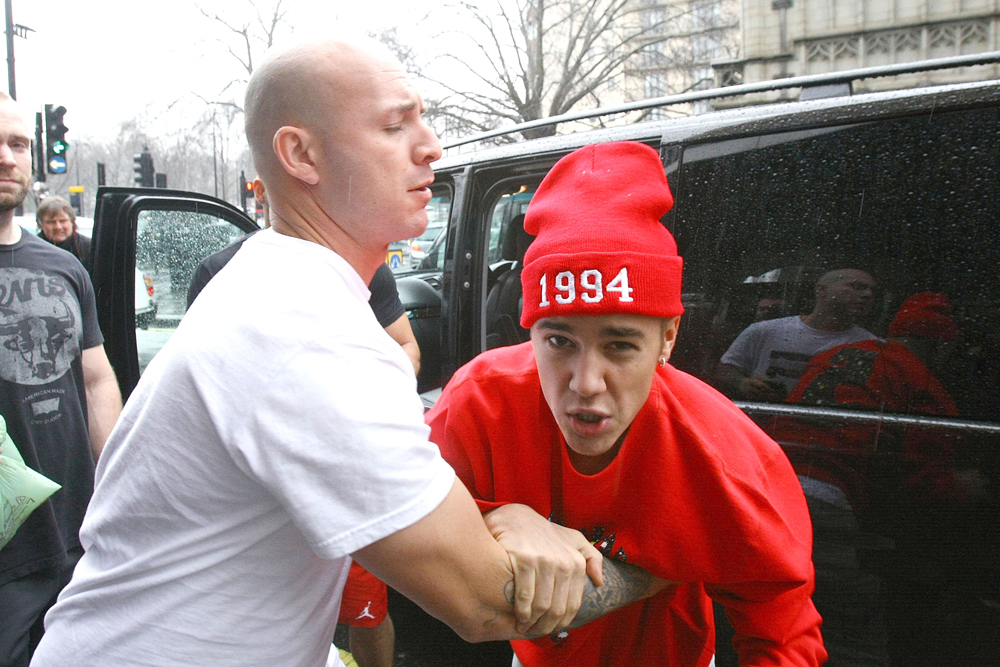 Every time I think we're out of the Justin Bieber news cycle, he pulls us back in. At the moment, the Biebs is at his old games again, and I'd hate to be one of his neighbors because I'd genuinely fear for the safety of my family since Douche Ex Machina has developed a terrible habit of driving his Ferrari at 100 mph through his gated residential area. He even got all feisty and threatened to kill a neighbor after the guy told him to slow the hell down and stop endangering lives.
Of course, that particular neighbor remained nameless as a non-celebrity, but E! Online has presented a very special sequel to that story. Now Justin has been reported once again to police by several neighbors for speeding through his hood, and these people have had it. One person in particular was quite incensed, and he just happens to be former NFL player Keyshawn Johnson, who doesn't get papped very often, but here's a pretty impressive photo of him in 2009.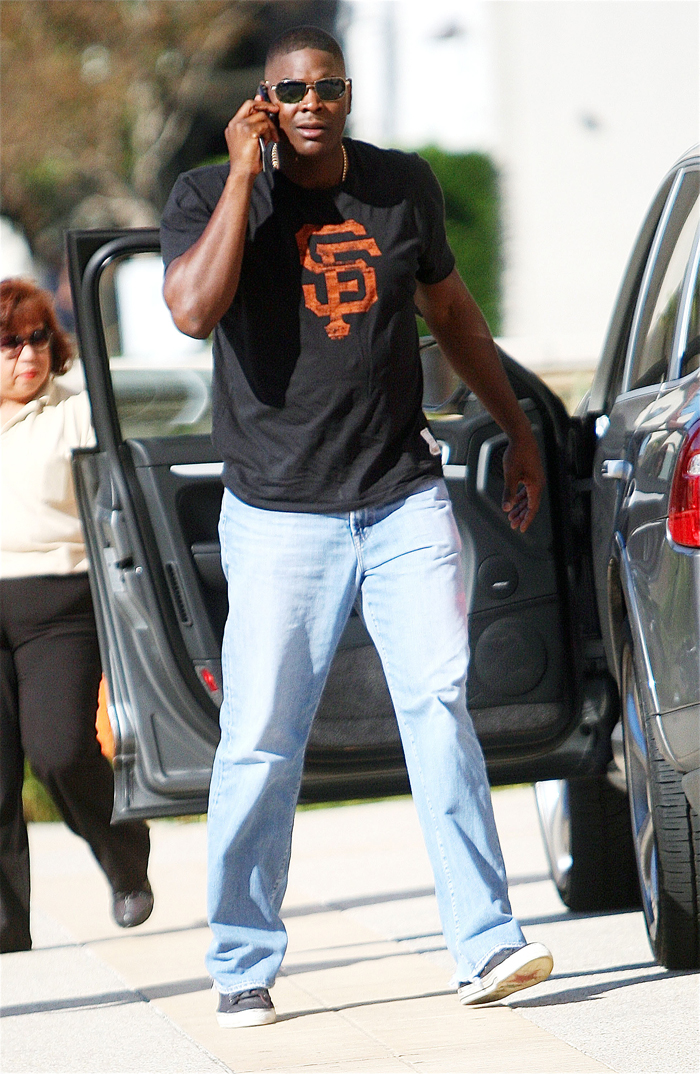 Dude totally looks like he could kick some Bieber's ass in a nanosecond. Apparently, Justin also feared for the worst when he saw Keyshawn coming because he ran like a little baby and refused to open his front door. What a freak:
Keyshawn Johnson chased down a speeding Justin Bieber this weekend — and tried to confront the singer about his dangerous driving habits — but JB ran away like a scared little child … eyewitnesses tell TMZ.

Sources tell us … Keyshawn — a former NFL superstar — had just left a party Sunday night inside of his exclusive gated community in Calabasas (with his child in the car), when Bieber zoomed by in his Ferrari at breakneck speeds.

We're told Keyshawn was furious — feeling Justin could've killed someone — so he brought his kid home, then chased after the singer in his Prius (yes, a Prius chasing a Ferrari).

When KJ got to Bieber's pad — he blocked Justin's Ferrari in the driveway and got out of his car to confront Justin face-to-face … but Justin ran inside of his house and refused to come out.

FYI — Keyshawn is 6'4″, 212 lbs … Justin's about 5'7″, 110 lbs (soaking wet).

As we previously reported, at least 2 people called the police on Justin that night — and cops responded to the singer's home.
[From TMZ]
Ouch, TMZ was being extraordinarily catty with that "Justin weighs 110 lbs" remark. That's so harsh! No need to fully insult the little twerp. I would be willing to bet that he weighs at least 120 lbs, right? Maybe 125 if his ego weighs at least 5 pounds. All joking about Justin's puny physique aside, it is rather telling that this kid feels absolutely free to roar around his neighborhood while endangering lives a plenty, yet he can't handle a very big man letting him know face-to-face what he thinks of his reckless behavior.
Here's some new photos from Justin's Instagram page. Does he have a cat now, or is this some random feline? I hope it's a case of the latter … lest this poor kitty end up like Mally the monkey.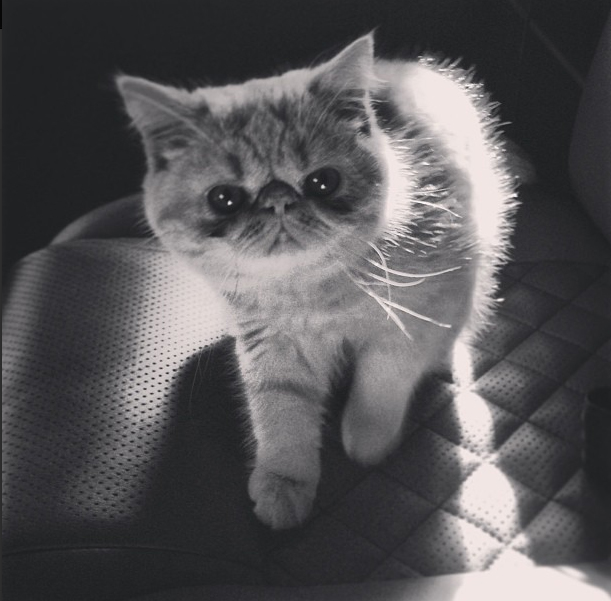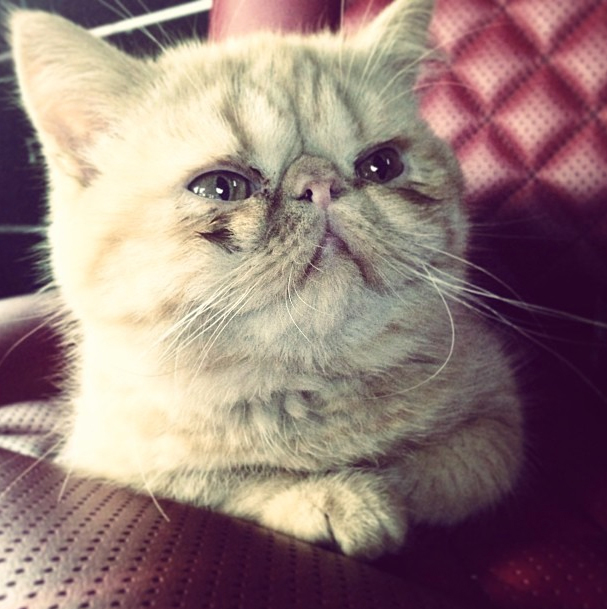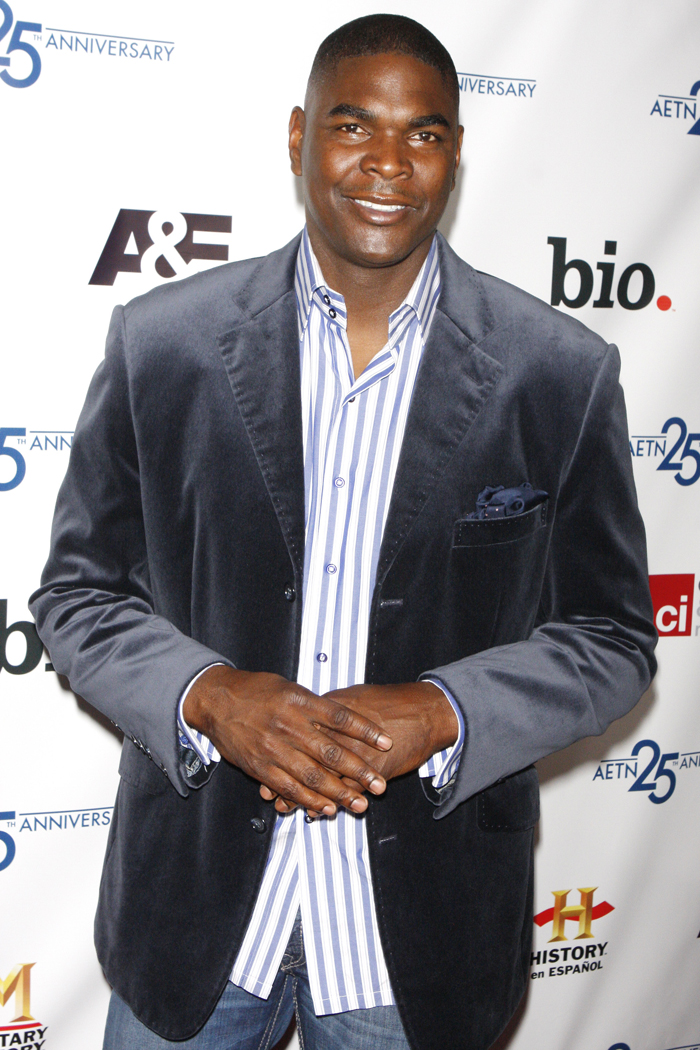 Photos courtesy of Fame/Flynet, WENN, and Instagram