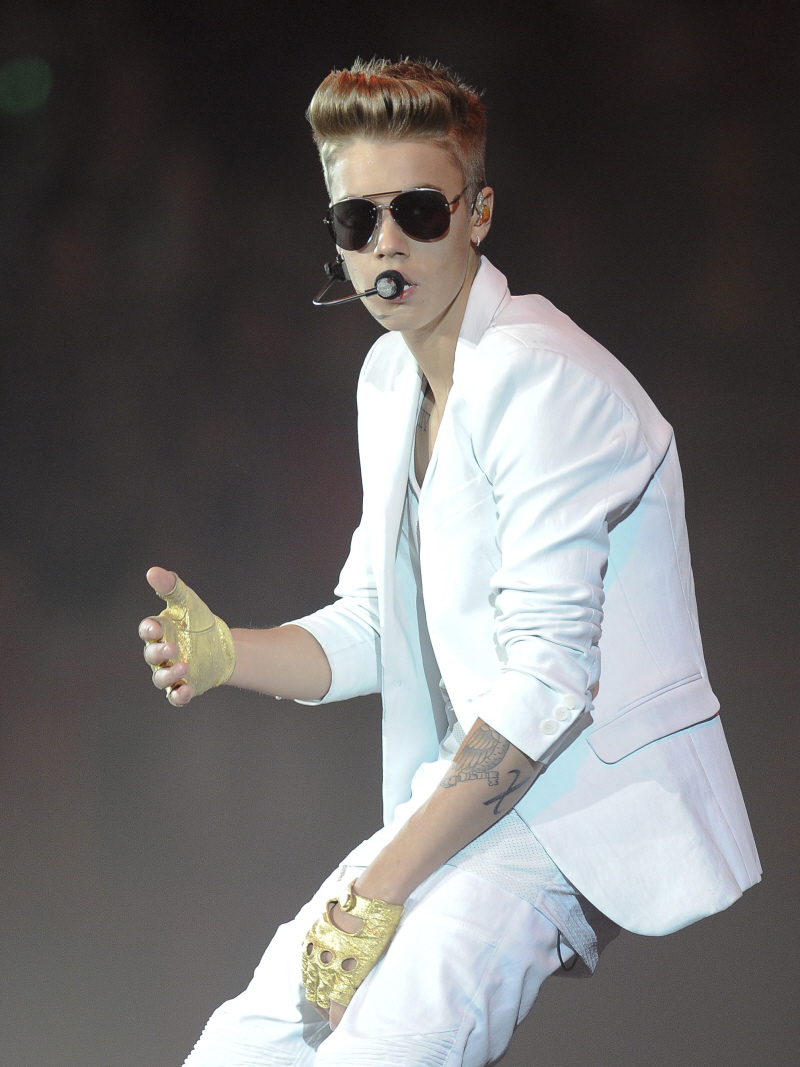 Another day, another cracktastrophe from Justin Bieber. Did you think he was done? Did you think that someone in his management team took him aside and told him he needed to behave for a few months so that people would stop thinking he was heading towards a Britney-sized meltdown? Well, someone in Justin's team might have done that, but Justin wasn't listening. Because in Justin's mind, there are no others. Justin is the King of All! Nobody matters but Justin! Don't believe me? Justin's latest controversy seems to be some kind of physical altercation with his LA neighbor – Justin canceled a concert in Germany to fly to LA for whatever reason (??), and as soon as he got home, he and his neighbor got into it:
Justin Bieber has been accused of battery by a neighbor … and cops are at the singer's home in Calabasas, CA investigating … TMZ has learned. Sources tell TMZ …. Justin and one of his male neighbors got into a verbal altercation just after 9 AM. We're told the argument was intense.

We've confirmed Justin has returned from his overseas concerts and was back home this morning.
L.A. County Sheriff's spokesperson Steve Whitmore tells TMZ … the accuser told deputies Justin made physical contact with him and he has filed a battery report. He also claims Justin threatened him.

Sources connected with Justin's security tell TMZ … the neighbor came on to Justin's property and began screaming that while Justin was away (overseas) there were people at the house throwing loud parties.

Our sources tell us Justin told the man to get off his property … but they insist Justin did not have any physical contact with him. Sources connected with JB's security tell us the singer went inside his house and security escorted the neighbor off the property. The Sheriff's Dept. is investigating.

Update: One of Justin's neighbors tells TMZ … the argument between Bieber and the accuser was NOT over a party … it had to do with a Ferrari.

We're told Bieber had the car delivered to his home last night on a flatbed truck … and this morning, he was racing the vehicle up and down the streets.

Neighborhood sources tell us … the neighbor was furious about the deafening noise AND felt Justin was endangering the community by tearing through the streets at breakneck speeds.

We're told the neighbor went over to confront Justin about the situation … and that's when the two sides got into a screaming match.
I have a story about neighbors! I get along really well with the older couple that lives on one side. They're really nice, they like my dog and I always feel like we're looking out for each other the way neighbors do. But my neighbors on the other side are… well, we don't have the same relationship. They have a tween boy who loves to ride his ATV in my yard and his parents just got him a BB gun and he's been shooting at things. If he shoots my dog, I'm having that little bastard arrested. I feel like Justin Bieber is the embodiment of all of the sketchy teenage-boy neighbors that you could ever have. It's not just that his parents can't say "no" to him, it's that Justin has money and freedom and he really thinks he can do no wrong – which is typical among teenagers, but it's taken to a really crazy level with Bieber. TMZ also says that many of Bieber's neighbors have been complaining about consistently awful behavior:
Justin Bieber is a menace on wheels, driving at speeds approaching 100 mph in his quiet neighborhood and endangering children and dogs … this according to multiple residents. We broke the story … one of Justin's neighbors filed a battery report Tuesday after a heated altercation on the singer's property in his uber-exclusive gated community in Calabasas.

Justin's security people say the neighbor went nuclear over parties that were thrown at the Bieb's house while he was performing in Europe. But we're hearing a VERY different story from neighbors.

We've learned the man who confronted Justin told Sheriff's deputies … the singer was driving "unbelievably recklessly" through the neighborhood in his Ferrari. The man — whose hobby is racing cars — estimated Justin's speed at 100 mph. He told cops he was really upset because at the time Justin was burning rubber (just before 9 AM) his wife was walking the dog.

The man also says a lot of kids were on the street because of Spring break, and Justin put the entire neighborhood at risk. Multiple neighbors back his story.

We're told the man was NOT upset by the partying at Justin's house. He said it was "no big deal." But he admits he was "smoking hot" when he went to Justin's home to tell him what an inconsiderate jerk he was by driving at breakneck speed in the hood.

The man — who is 5'7″ and 135 lbs — claims Justin made some sort of contact with him and thus the battery allegation.
Yeah. I believe the neighbor. But here's something to think about: Justin might not have been the one driving his Ferrari! Remember how Justin's BFF Lil Twist kept getting pulled over for speeding in Justin's Karma Fisker? Justin regularly allows members of his entourage to play with his crazy toys. The gist of it is still the same, though – someone associated with Bieber or Bieber himself is being very reckless.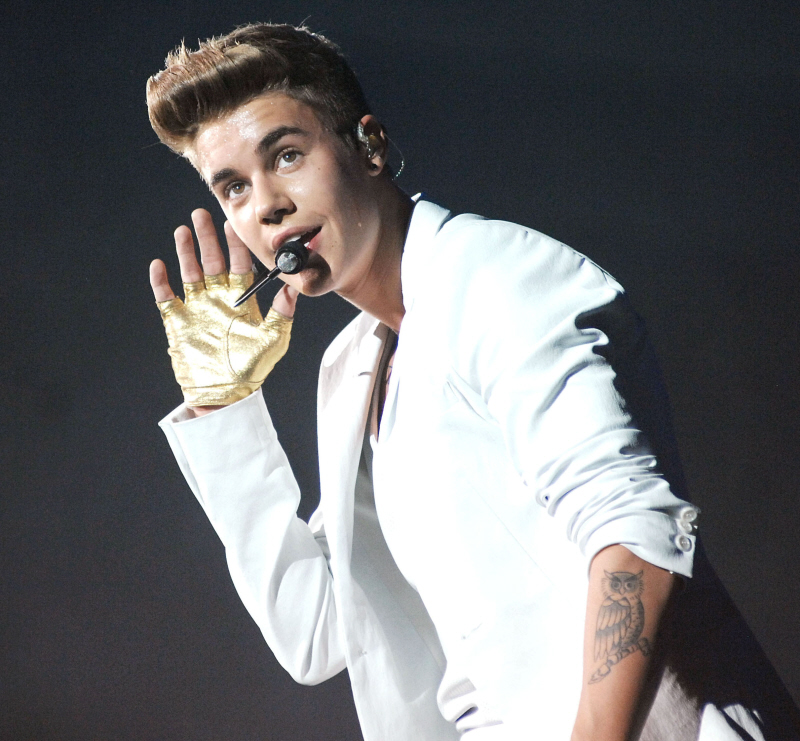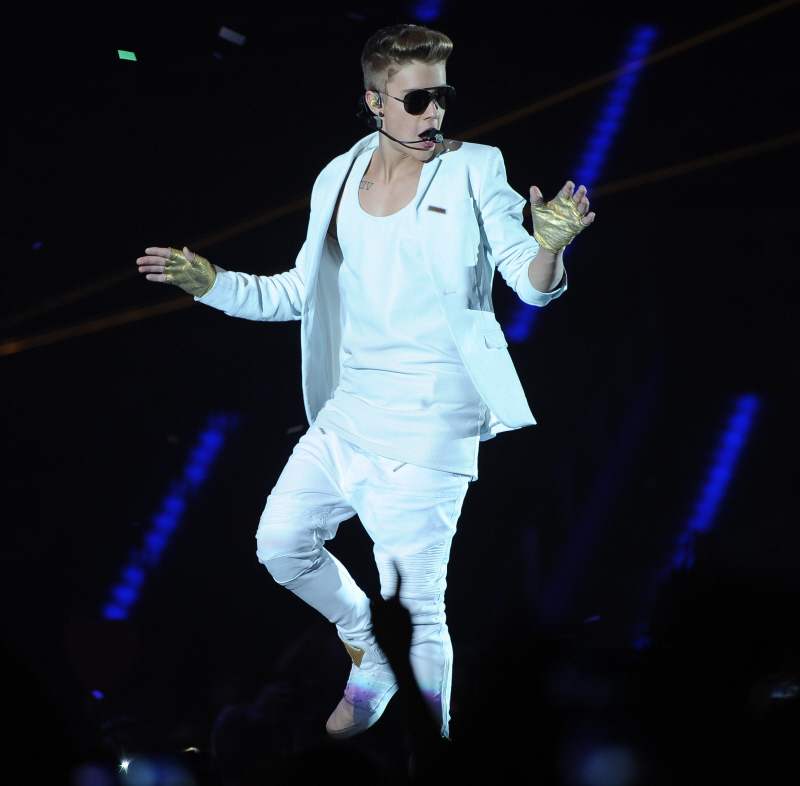 Photos courtesy of WENN.