A very pregnant Busy Philipps appeared on internet talkshow The Conversation, hosted by British photographer Amanda de Cadenet. It was just a five minute interview, but Busy, 33, really got candid and detailed. I have to watch more of these interviews with de Cadenet, she asks very personal questions and in Busy's case she got very personal answers. I've always been fond of Busy, and she just confirmed it with this awesome interview.
On if she waxes or shaves
I love this question. I do get waxed, but after I had my daughter I had this real epiphany. I felt like it would be really f–king weird if I had no hair on my vagina, because I have a little girl and I want her to look at me and think that grown women have hair on their vaginas!

On being asked to lose weight for an acting job
I was asked to lose weight by a network for a TV pilot. The conversation happens because you get a job and your agent or manager calls and they say, 'They are so excited about you. They just think there is no one better for this part and they want you to look and feel your best — they really feel that that could include losing 15 or 20 pounds.

You take a beat. I think I was a little crushed. I want to say that I was like 24 when that happened.

On body image
I feel like it's the last frontier of feminism – the weight thing with women – even for myself. I identify as a feminist. I have so many feminist beliefs – and then I'm so mean to myself about my body sometimes. Or I can be judgmental about other people for their bodies, and I don't know how to get over it.

You will never see my 'body after baby' spread. I think it's disgusting. I think it sends such a terrible message.
[From The Conversation via US Magazine]
On the issue of whether she waxes or shaves, kids don't really pay that much attention to it, do they? To me it's a personal choice and I can't imagine it having anything to do with my kid. It just seems bizarre to take a stand on that for a daughter, but I don't have a little girl so I have no idea. Busy has daughter Birdie, four and a half, with her husband, Marc Silverstein, and is expecting another girl.
I really like what she said about body image and being gentle on yourself. It's true and it's a hard thing to get past. It doesn't seem to matter what you tell yourself about it, it's hard not to beat yourself up.
Here's Busy out in West Hollywood on Wednesday. A site posted just a photo of her baby bump with a "guess who" and I thought she was Jessica Simpson at first. She looks ready to have that baby!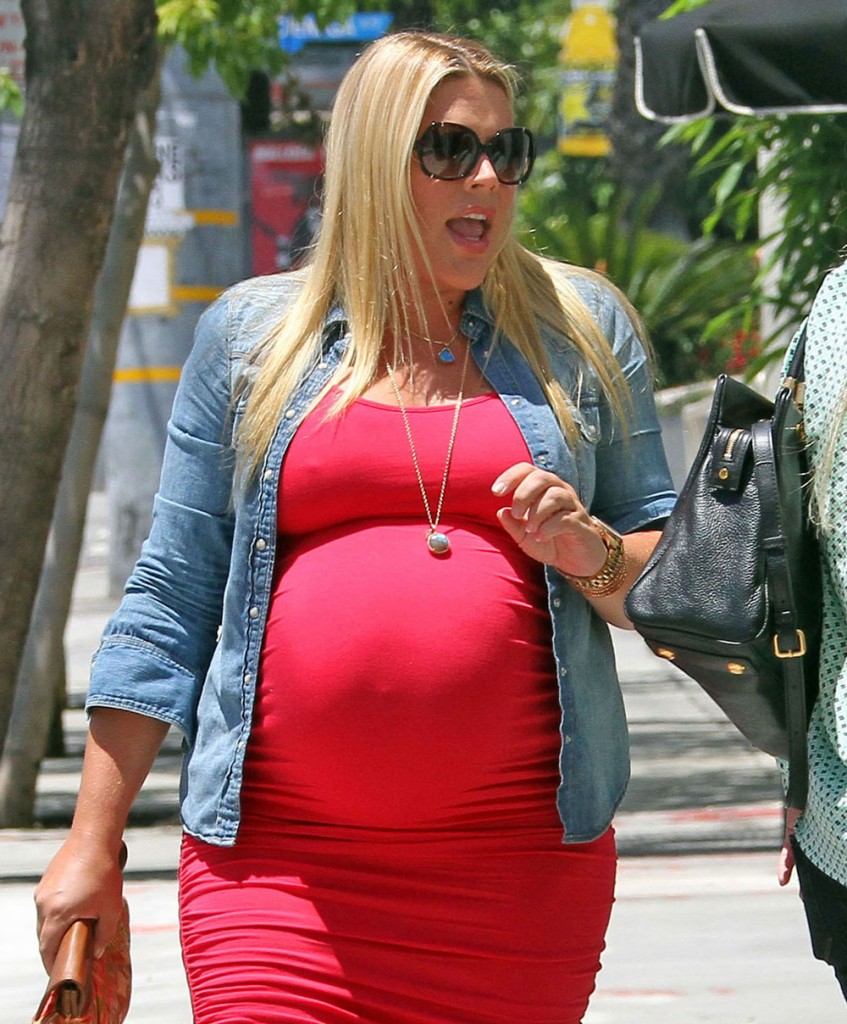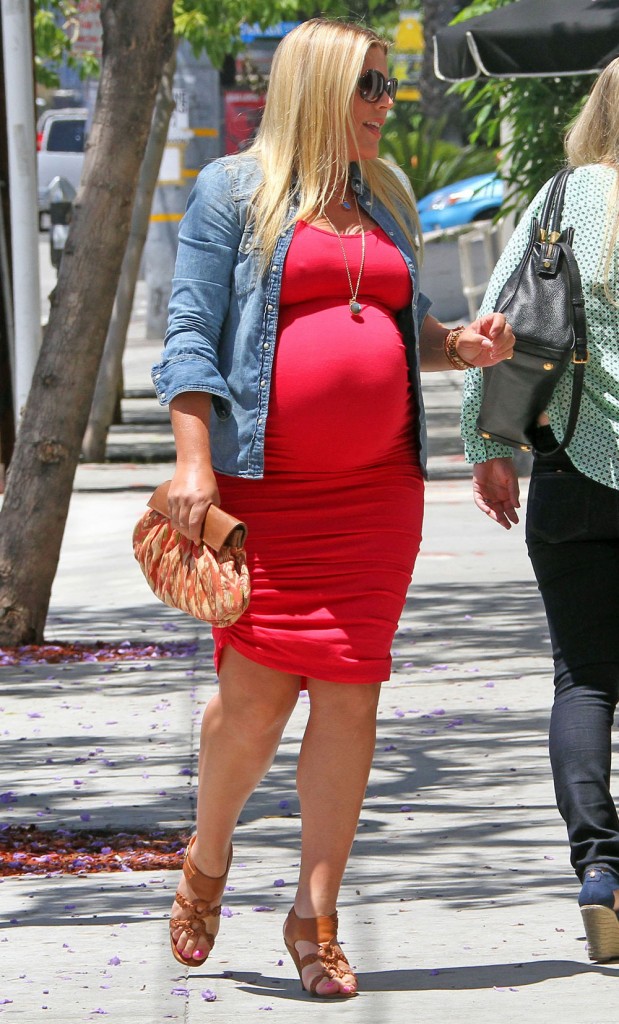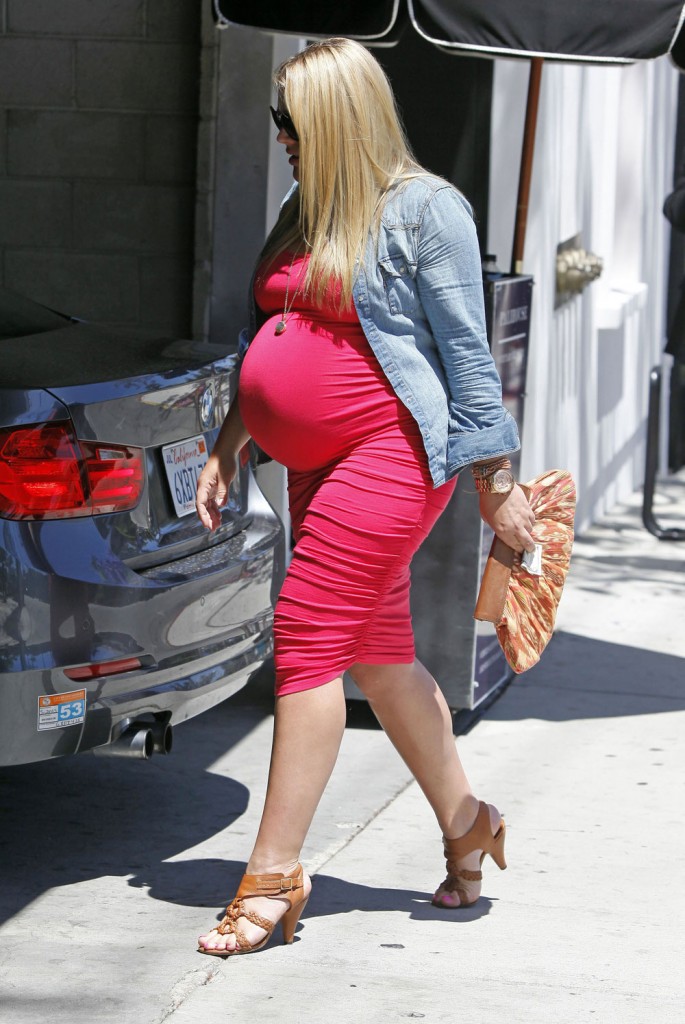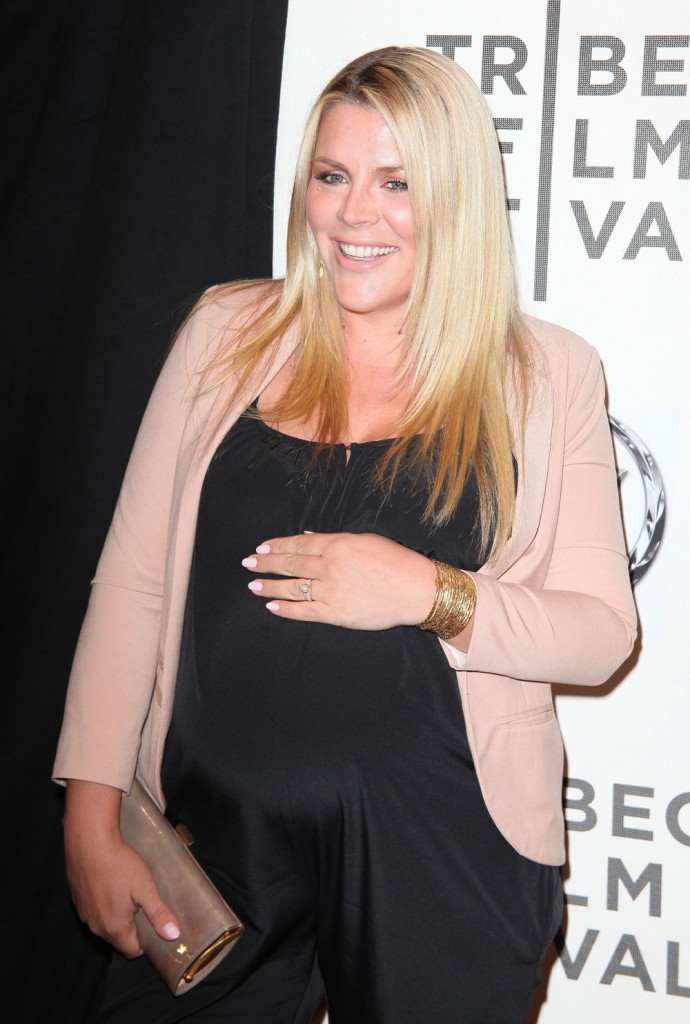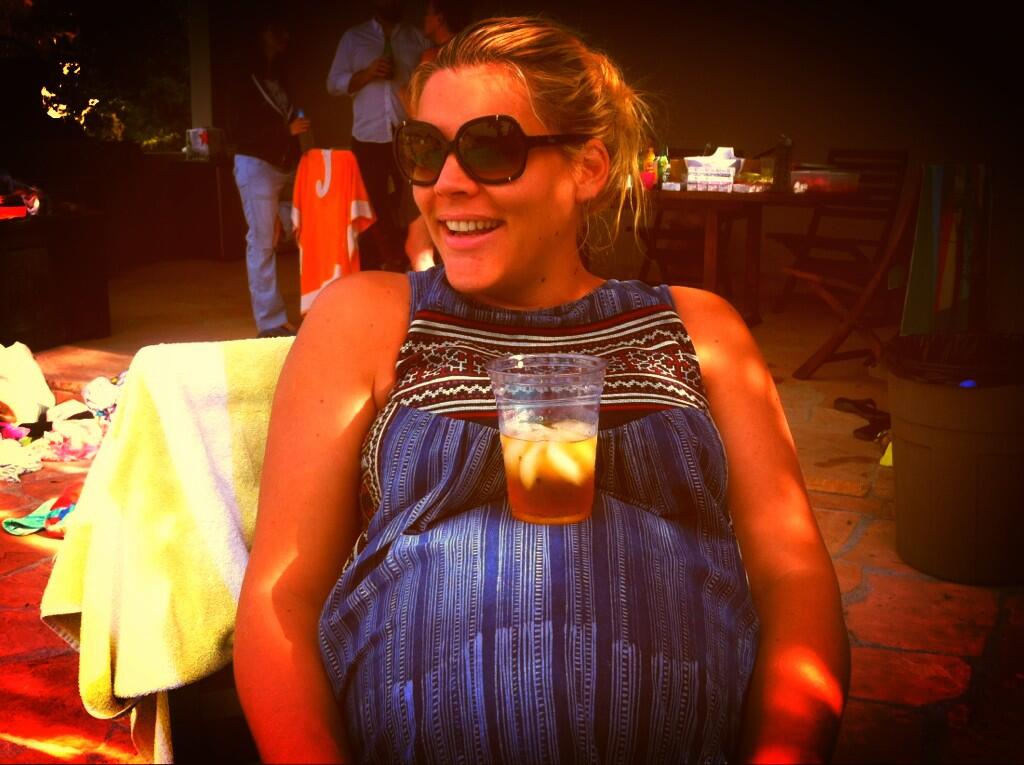 Photo credit: FameFlynet, WENN.com and Instagram