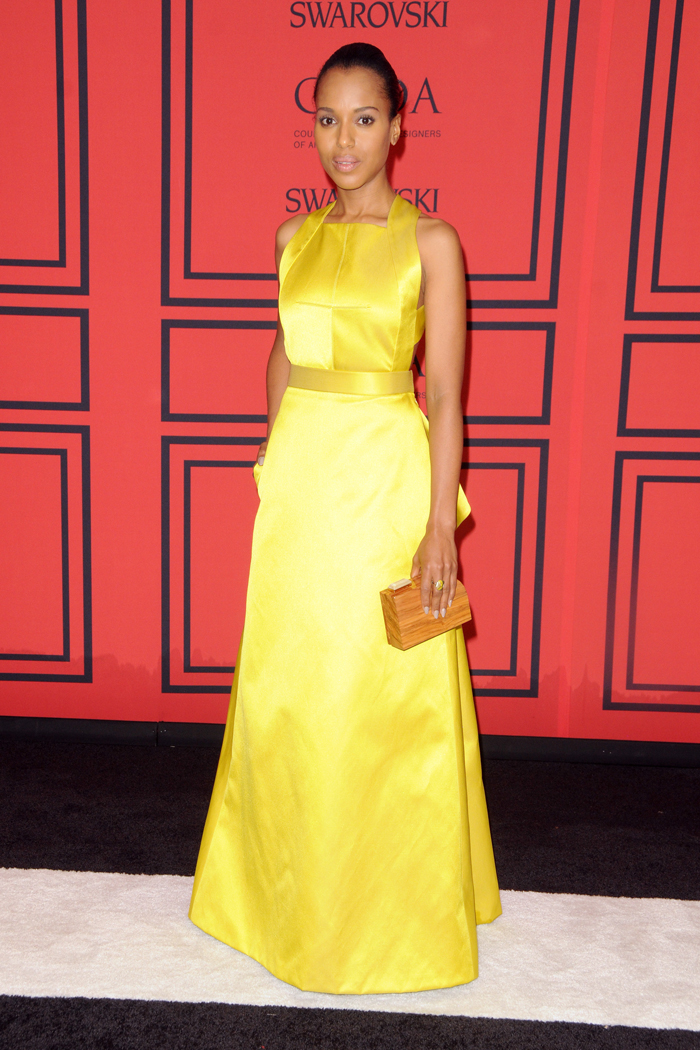 Kerry Washington went big and bold at the CDFA fashion awards by choosing this Jason Wu gown. Kerry is letting us know in a big way that she considers herself to be a fashion girl — and she's probably correct. The gown itself has a simple cut in the front and gets dressier in the back with a backless criss-cross pattern and bow detail. Overall, I think it's a bit too fussy, but the bright canary color makes it pop enough to look like a fashion statement. She looks great, but this isn't a dress that will be remembered even though it's a bold look.
With such a bright dress, Kerry was quite wise to go with a simple bun and very understated makeup. She likewise shunned accessories aside from a statement ring and a simple clutch (made of wood!). Beautiful.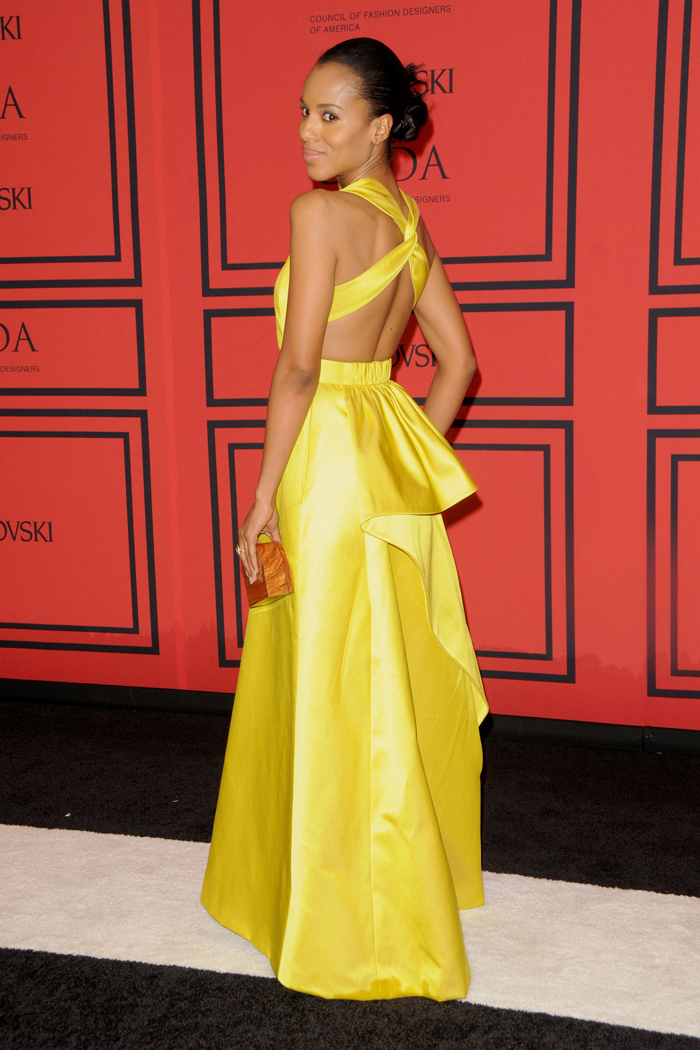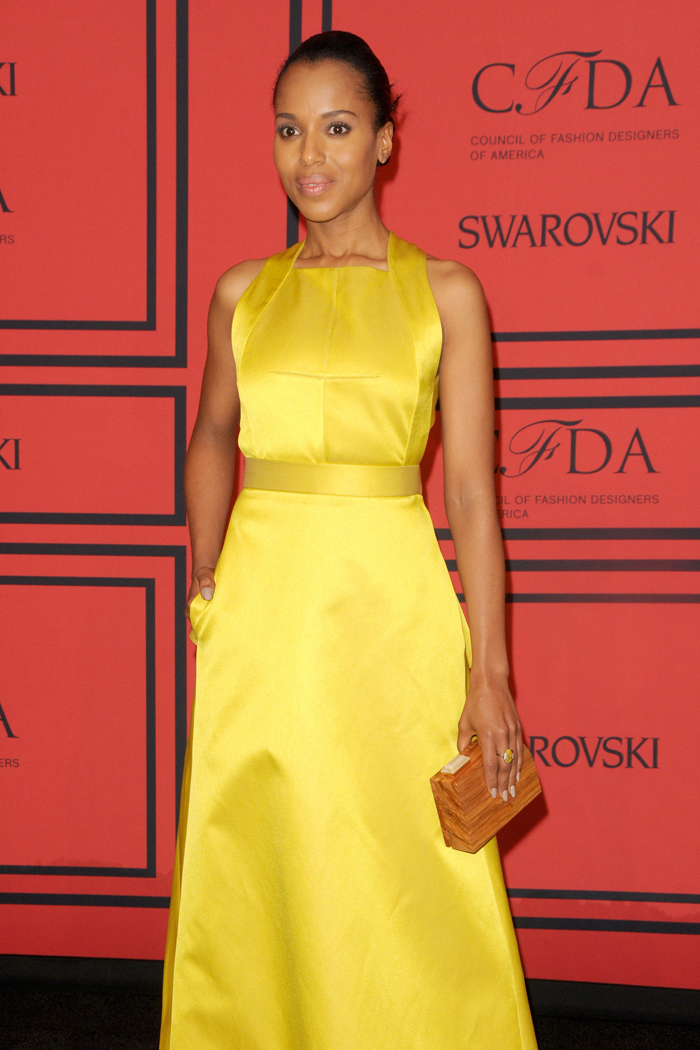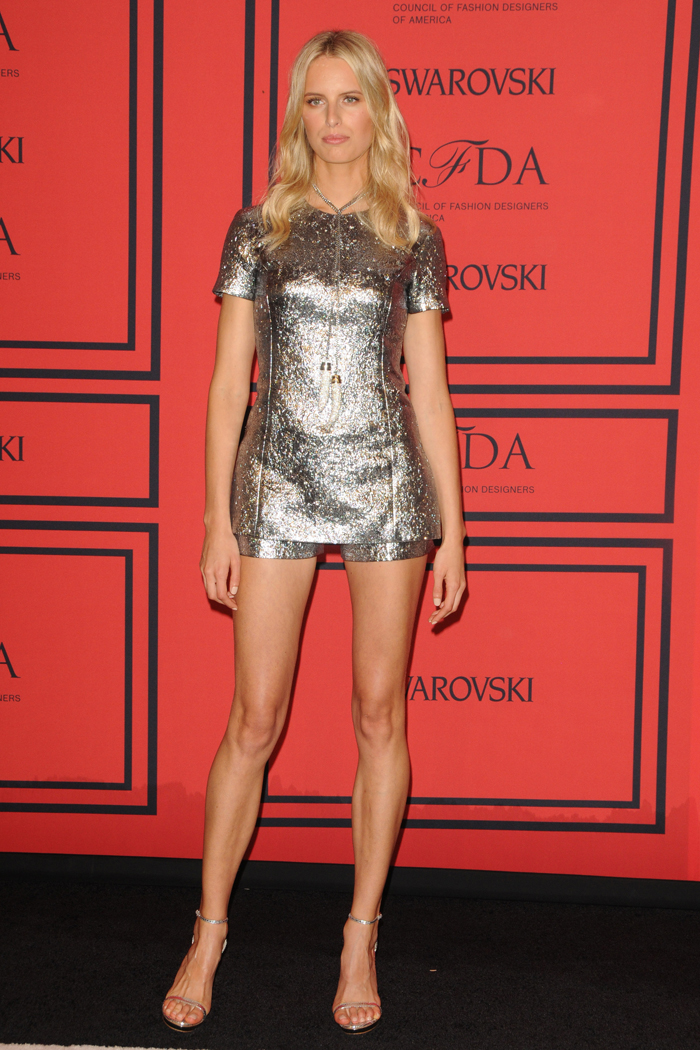 Karolina Kurkova really wants us to realize that she's got great legs, and I guess she has a point. Those stems are to die for. Otherwise, this shiny, metallic Michael Kors shorts set seems strange, but it's just weird enough to work in this venue. I guess it's a blessing in disguise that Karolina is wearing shorts instead of a tiny skirt, or we'd be seeing some beav for sure. She's a very pretty woman, but her hair is a bit meh. She could have poufed it up for some fun, and her makeup is a bit lackluster as well.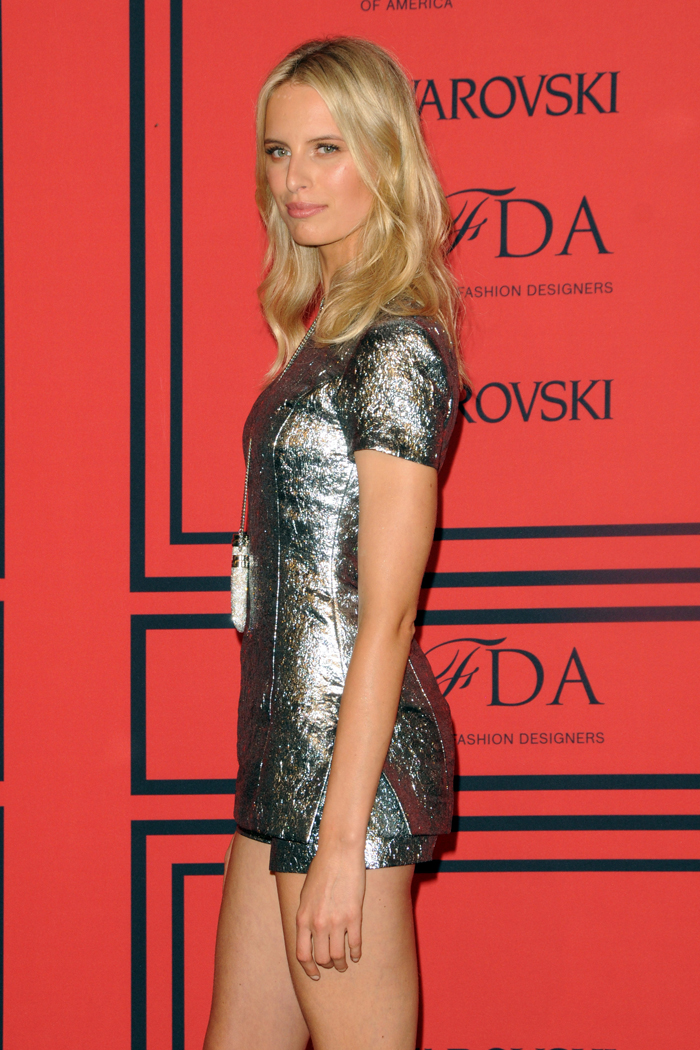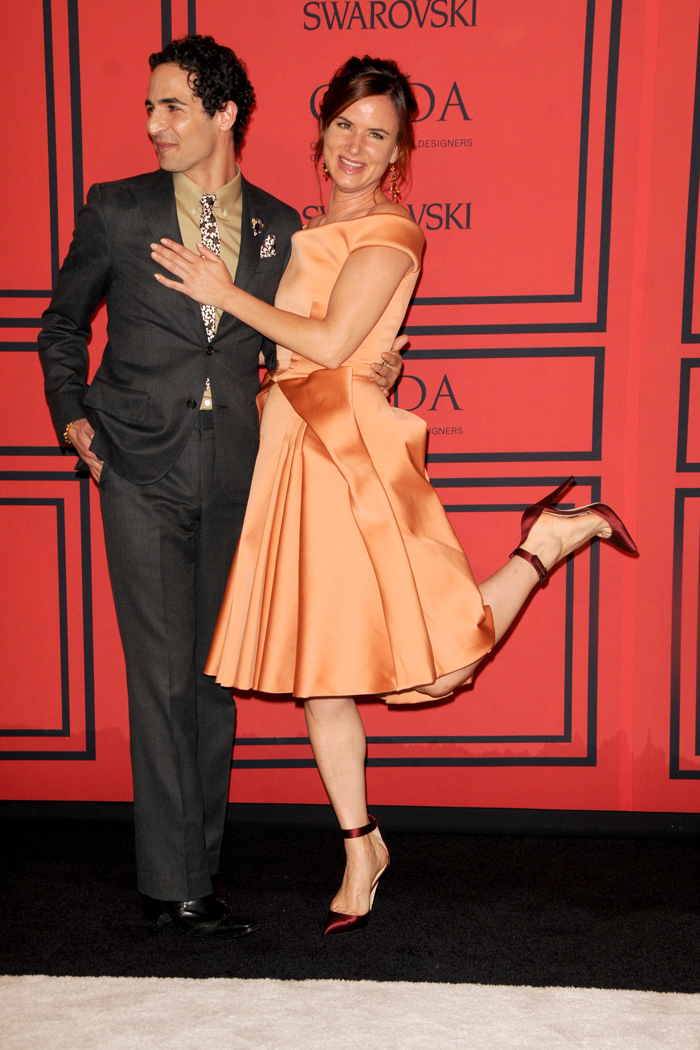 Juliette Lewis is so adorably quirky that she's forcing me to keep a one-person reserve on Scientologists that I'd actually rescue from Xenu's volcano. I can't help loving this chick. Here, Juliette is having a hell of a time with Zac Posen while wearing Zac Posen in the form of a swingy, peach-colored satin dress. This is the sort of dress I would have dreamed about as a little girl, and I like that it has pockets. Strange, right? Juliette wins.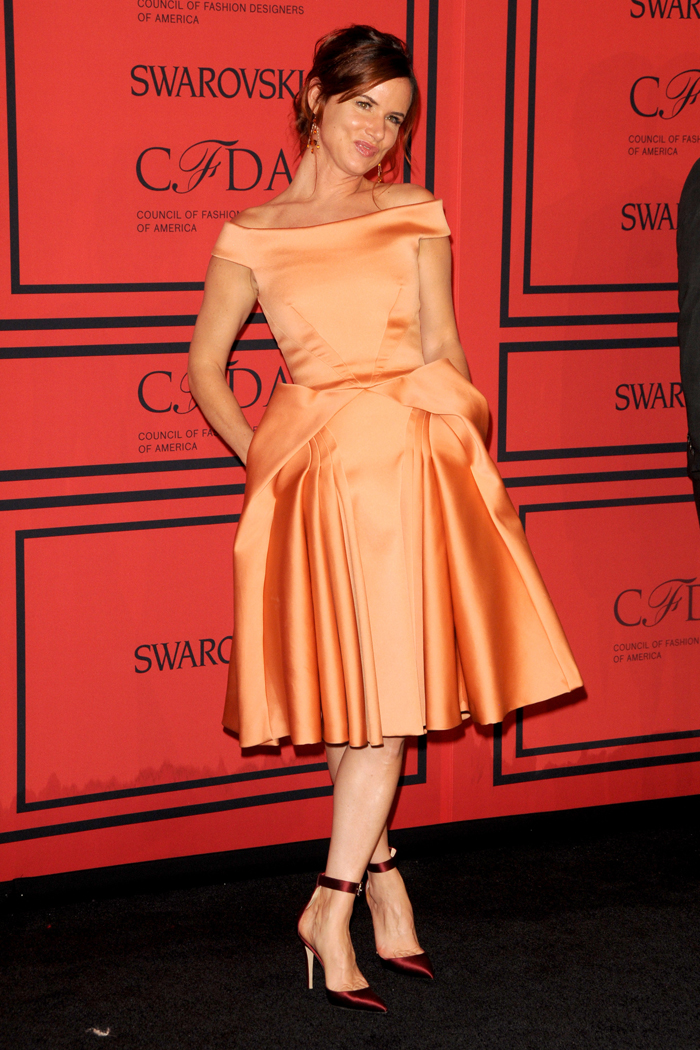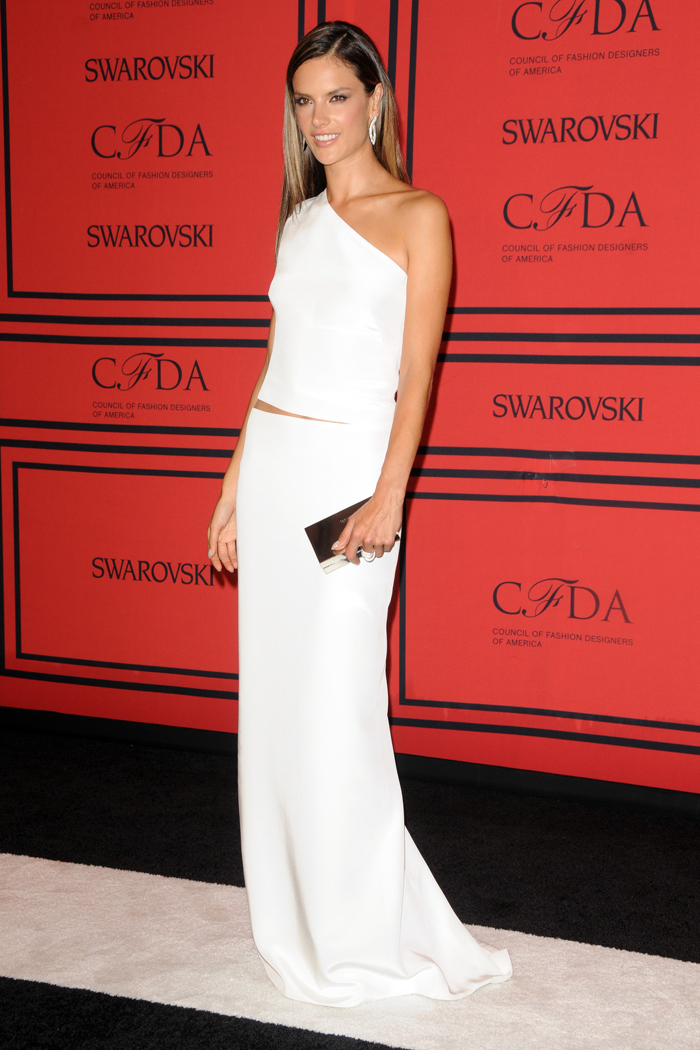 Alessandra Ambrosio … toga, toga, toga! Ugh. Her white Kaufmanfranco gown looked like Victoria's Secret meets fraternity row.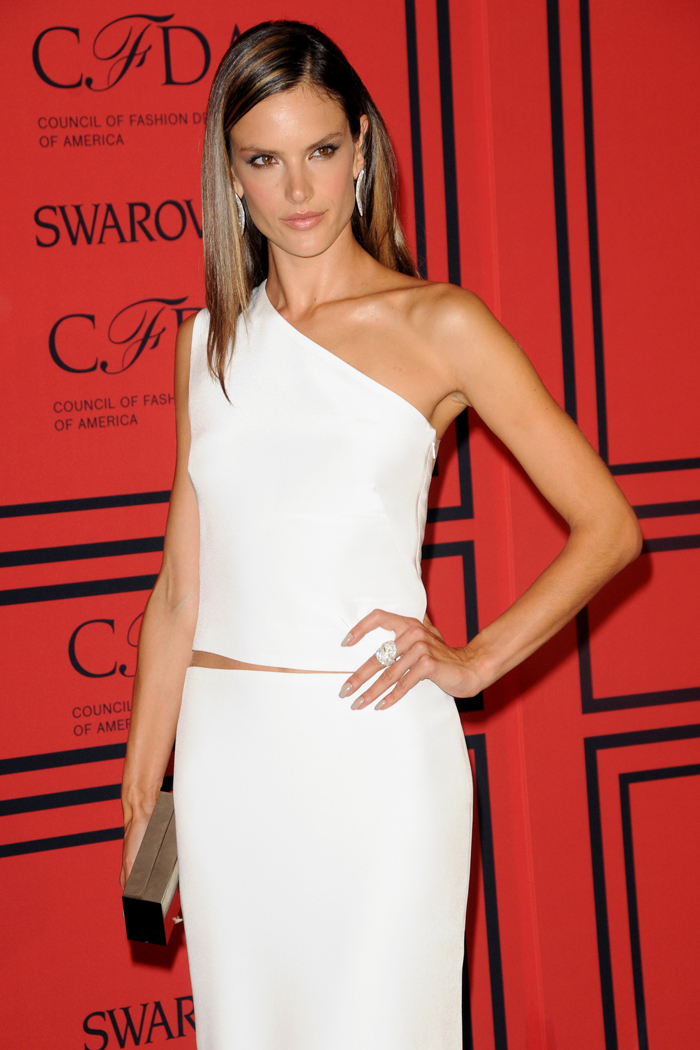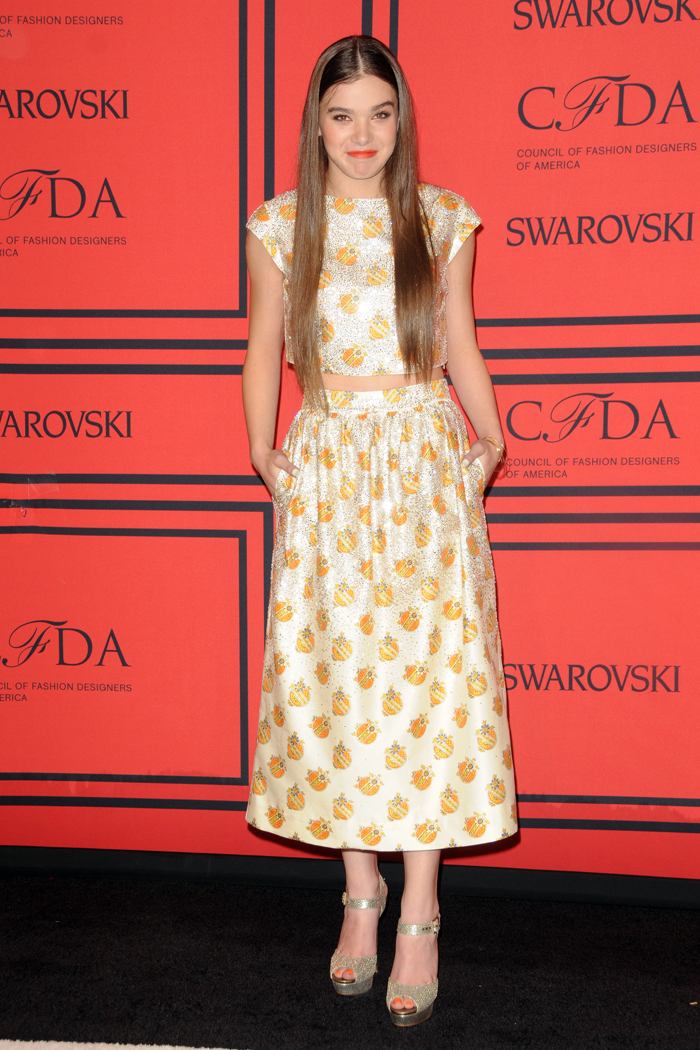 Hailee Steinfeld is only 16 years old, so she gets a pass here because she's dressing for her age in this Suno top and skirt. If this was anyone over 20, the print and cut of this outfit would look out of place at a fashion event and more suited for a springtime wedding or tea party. But Hailee is young, and she's just having fun here.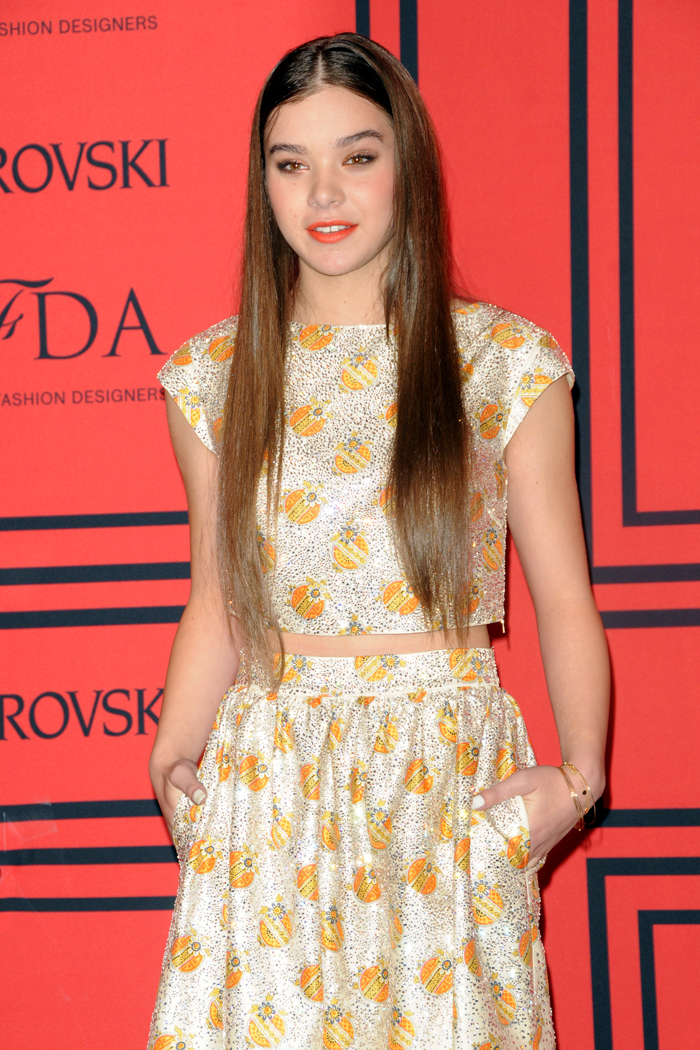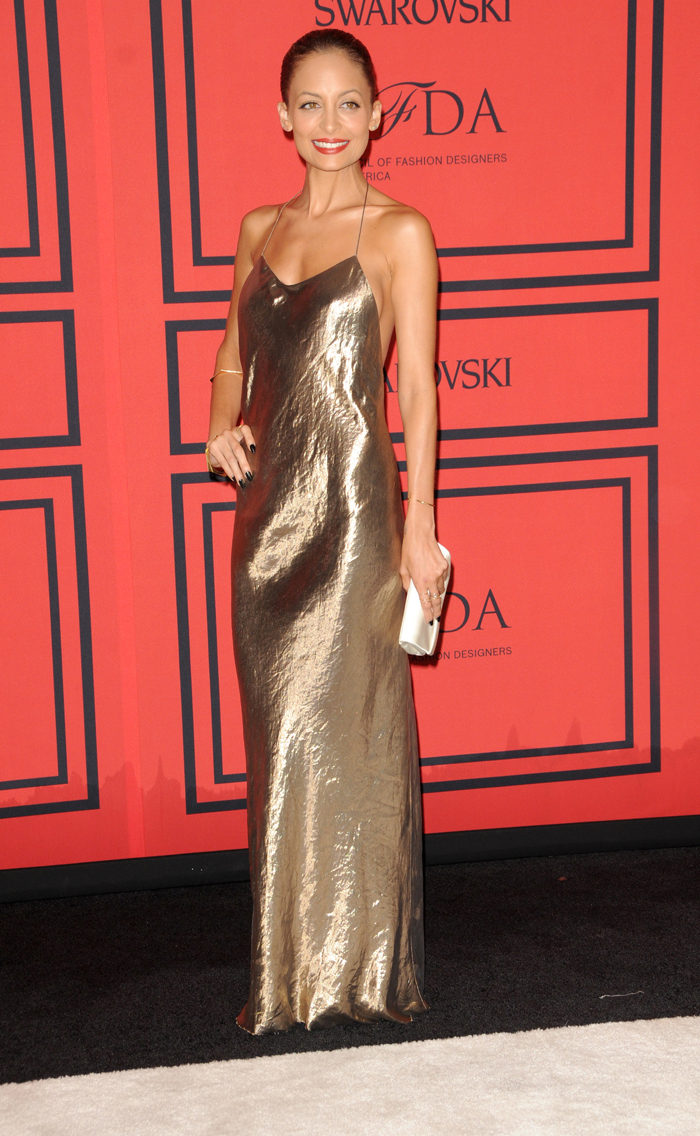 Nicole Richie was an elegant dream in a metallic bronze Marc Jacobs dress with spaghetti straps. I know some of you think that Nicole seems sickly, but to me, she's just a tiny-boned girl. She really pulls off this dress, and the slicked-back hair and minimal makeup (aside from the dramatic, bold lips) suit the dress perfectly.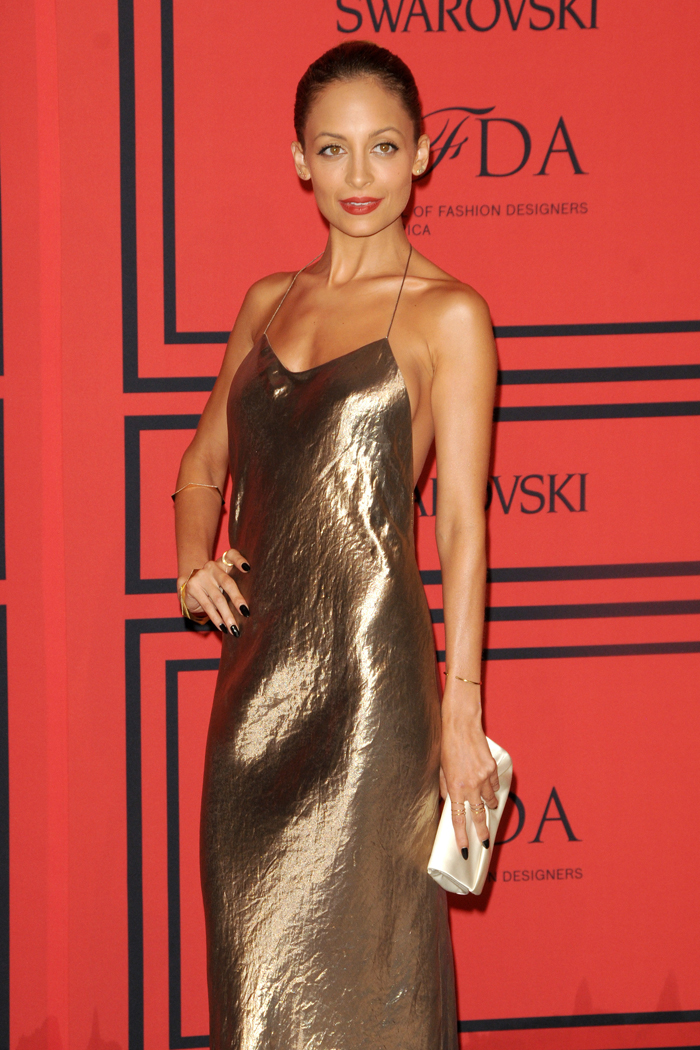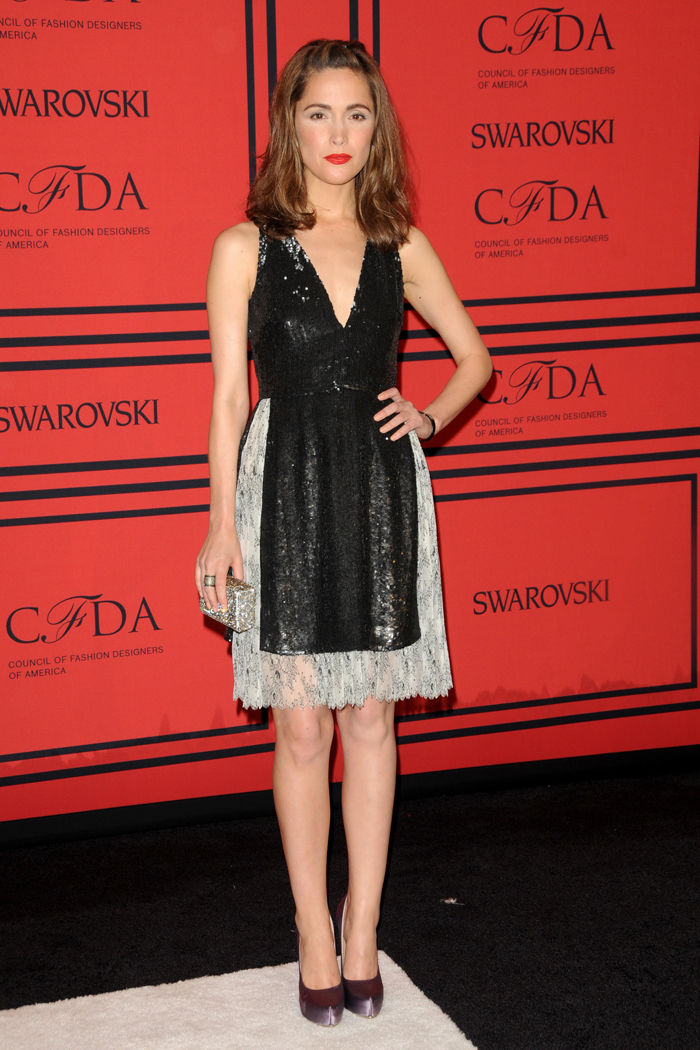 Rose Byrne looked like an utter disaster in this Thakoon dress. The top half of the dress isn't so bad, and Rose can pull off a plunging neckline without seeming obscene. However, the apron-like detail and black-and-white contrast of the skirt makes her look like a glorified French maid. Also, the undereye concealer is a bit out of control.
Photos courtesy of WENN