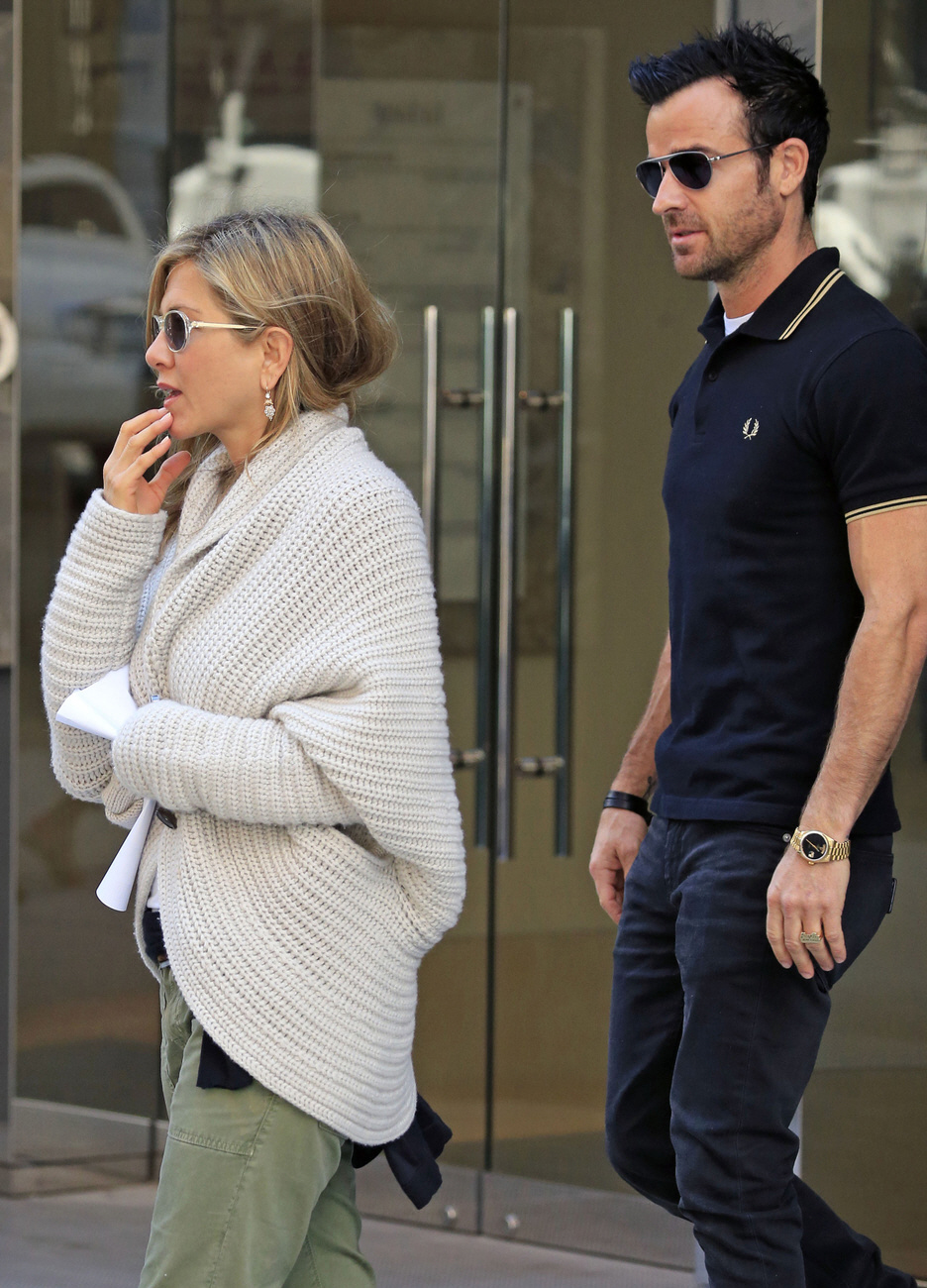 Even though I'm not Jennifer Aniston's biggest fan, I've never really had a problem with her "complicated" relationship with her mother, Nancy Dow. Every family is different, and every mother-daughter relationship is different. From what I can gather, Nancy and Jennifer Aniston always had a difficult, complicated, competitive relationship, and the complications hit the tipping point when Nancy tried to profit from her daughter's fame way back in the mid-1990s.
Allegedly, Nancy and Jennifer reconnected tentatively after Jen and Brad Pitt split up, and Nancy has had a slew of health problems over the past few years. I'd be willing to bet that Jennifer is paying all of Nancy's medical bills. I'd also be willing to bet that Nancy and Jennifer barely speak these days – on Mother's Day, Jennifer spent the day in NYC with Justin Theroux. Jennifer spends most major holidays on vacation without her mother. I have no judgment for this, as I said. So should we shade Jennifer for (allegedly) refusing to invite her mother to her second wedding?
Jennifer Aniston is set to walk down the aisle with her fiancé Justin Theroux this summer, but one face that will not be seen at the wedding will be Nancy Dow's. Jen failed to invite her mom to her 2000 wedding to Brad Pitt, and it looks like the ice has not thawed in the last decade.

Jennifer, 44, is getting married for the second time this summer, and while this will be a totally different event in comparison to her elaborate wedding to Brad, one detail remains the same: Nancy will not be attending.

"For her wedding to Brad, she left her mom off the guest list, and a friend of Justin's said that it is going to happen again this summer," revealed Marianne Garvey on VH1′s The Gossip Table on June 5. "They are having a small, intimate wedding, and a lot of people have been left off, but Nancy's name is the first."

This is really sad news, but Jennifer has clearly decided to keep her mother out of her life.

Jennifer and her mother have had a difficult relationship for many years, and Jennifer stopped speaking to Nancy after she gave a televised interview about the Friends actress in 1996. They have had little contact since.

It's a shame that Jen and her mom can't work things out, but if she is having a small, intimate wedding with few guests, then perhaps her mom won't be too offended.
[From Hollywood Life]
If Jennifer is planning a destination wedding (??), then Nancy would probably be too sick to go anyway. Not that Jennifer would even want her there in the first place. I kind of think Jon Voight and Nancy Aniston should get together and passive-aggressively bitch about their children.
Oh, and there's a really dumb story in this week's OK! Mag about Jennifer "asking Brad for a secret meeting with Angie." Jennifer wants the "secret meeting" because Aniston is ready to "bury the hatchet" with Angie now that Angelina has had a double mastectomy. Allegedly, Angelina is "still thinking about it". Don't do it Angie!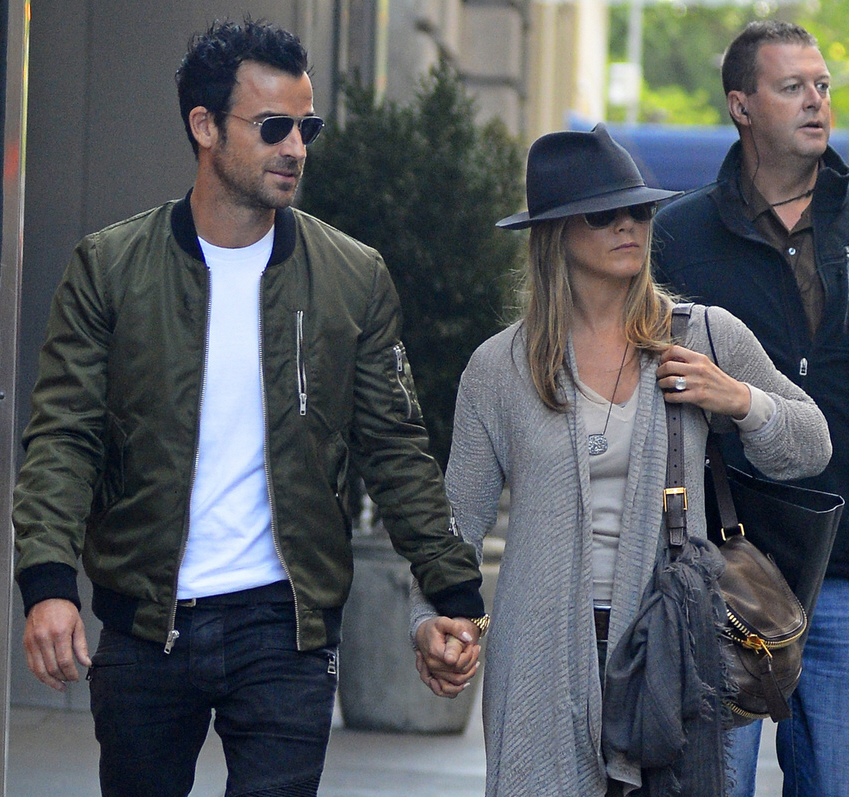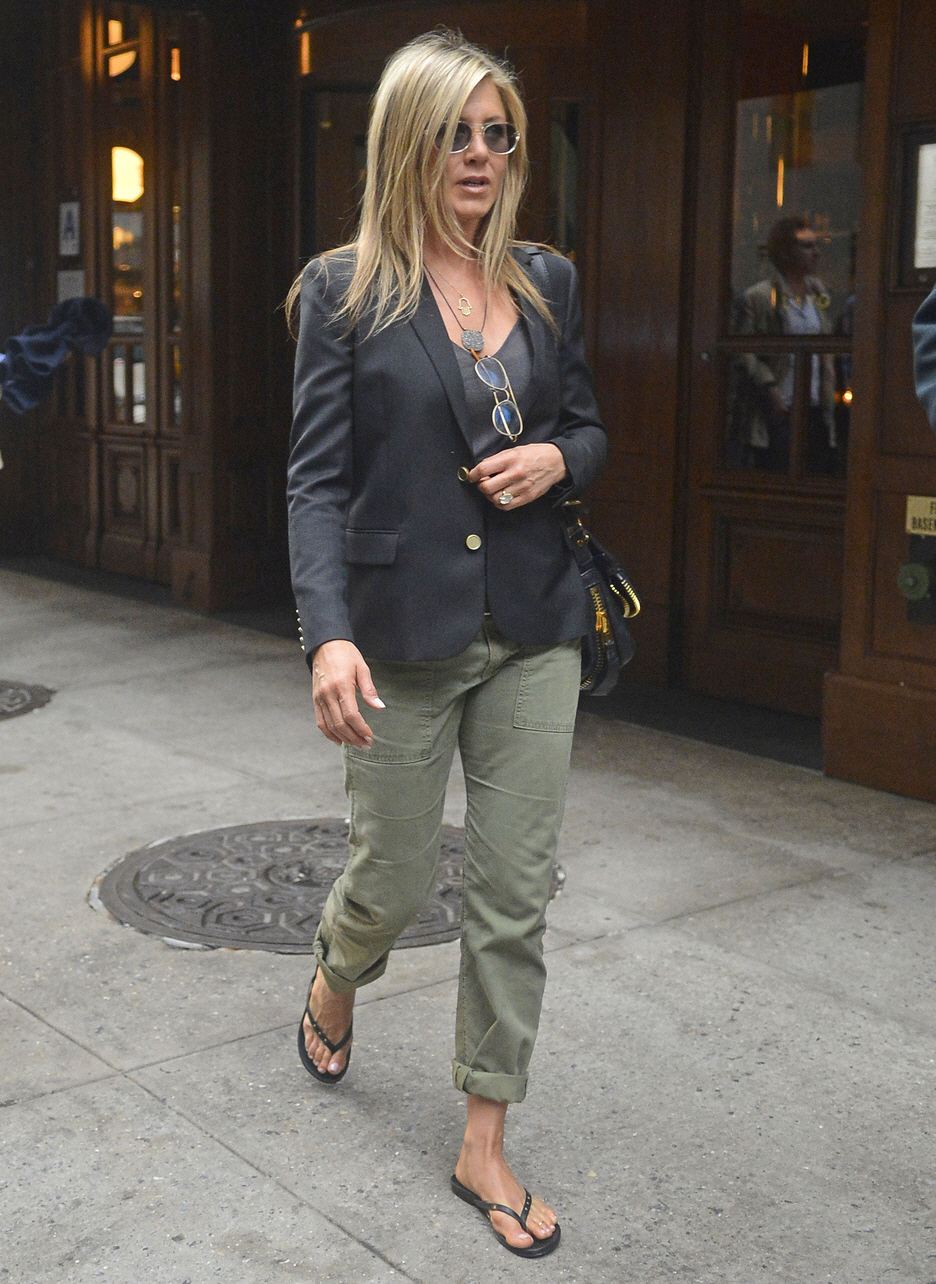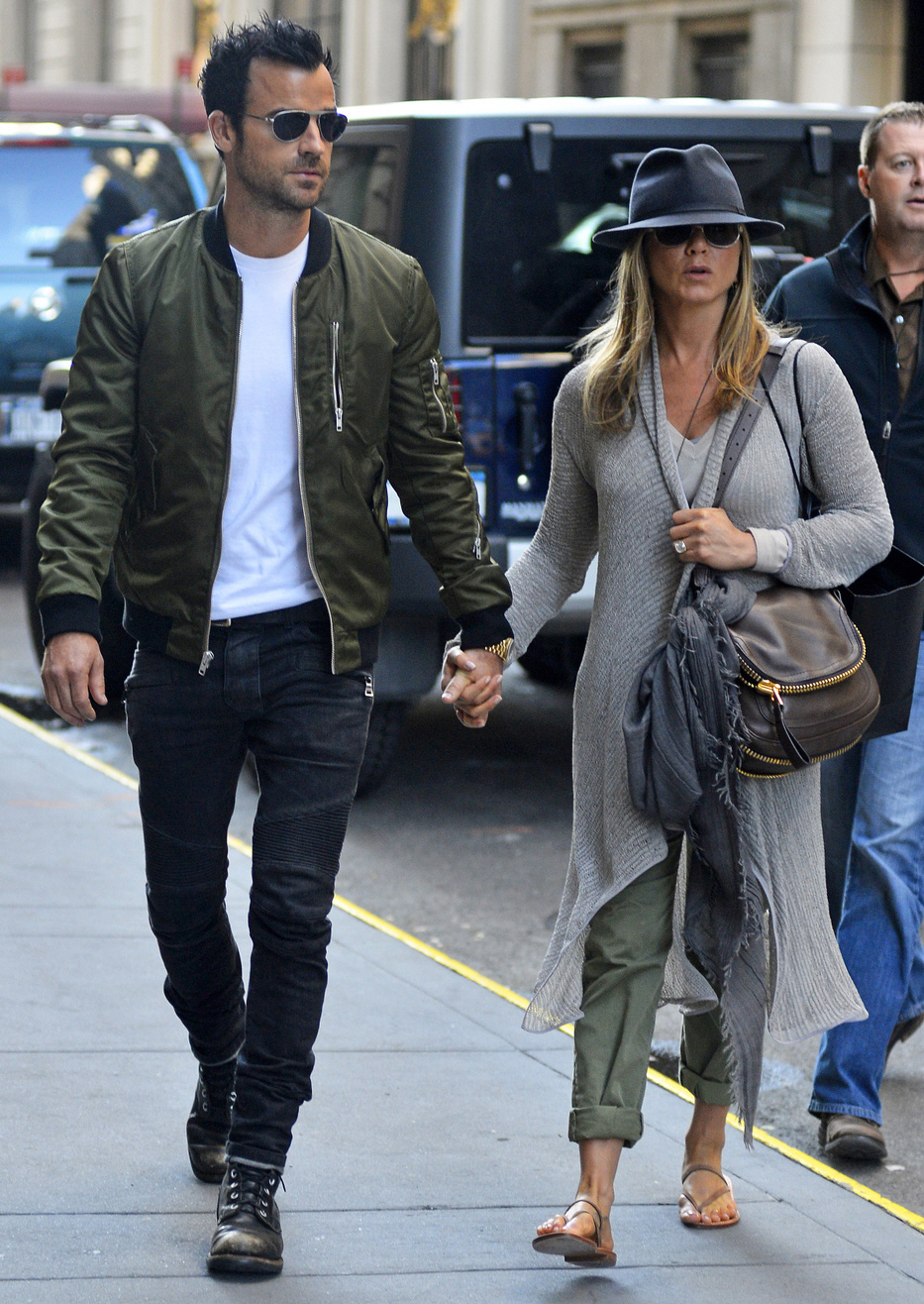 Photos courtesy of Pacific Coast News.