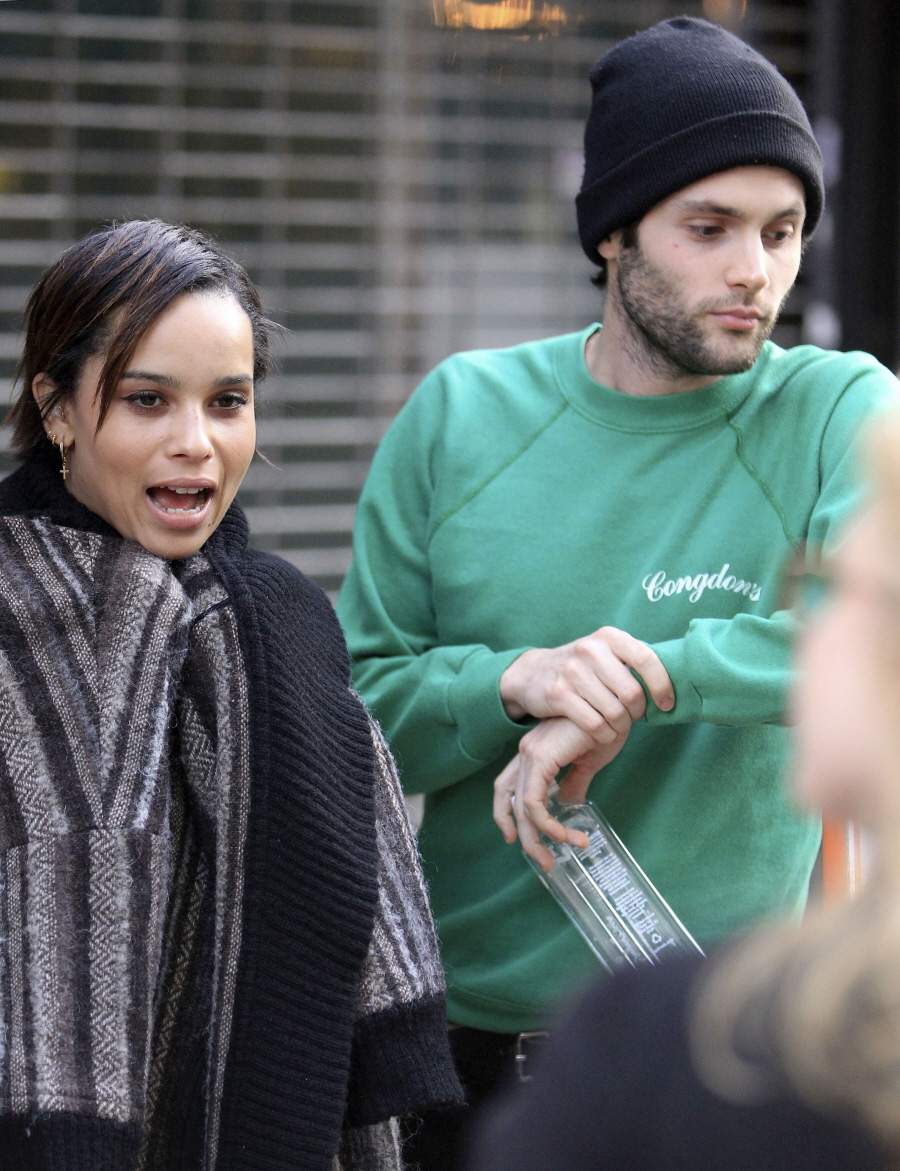 Back in 2011, there was some overlap between Zoe Kravitz's relationship with Penn Badgley and her relationship with Michael Fassbender. I choose to think Zoe is kind of a free-love hippie chick who simply couldn't be tied down by one man, at least at the time. I think her thing with Fassbender was ending (messily) and she decided to start up with Penn at the same time. That was summer 2011. By the fall, Zoe and Fassy were done and she and Penn were getting much more serious. In an interview a few months ago, Penn described falling in love with Zoe and how it was "earth-shattering". In one of Zoe's interviews, we learned that she and Penn were living together in a huge loft in Williamsburg. And now they're OVER. Which is sad.
Penn Badgley and Zoe Kravitz have ended their nearly two-year relationship, multiple insiders confirm to Us Weekly exclusively. The Gossip Girl actor, 26, and the After Earth actress, 24, were first linked in the summer of 2011. "It is all good between them," a source says of the exes. "It wasn't a sad breakup."

The couple, who shared an apartment together in New York City, are focused on their careers for the time being. "It just wasn't working," the source reiterates. "It really did end on good terms, though."

Badgley — who earned raves for his portrayal of Jeff Buckley in Greetings from Tim Buckley — recently wrapped production on Parts per Billion, costarring Josh Hartnett, Rosario Dawson and Teresa Palmer. Zoe — the daughter of rocker Lenny Kravitz and actress Lisa Bonet, who divorced in 1993 — next appears in Mad Max: Fury Road, costarring Charlize Theron, Nicholas Hoult, Rosie Huntington-Whiteley and Tom Hardy. She is currently filming Divergent in Chicago, based on the popular young adult novel of the same name.

"They are at two different stages in their careers," a source says of Badgley and Zoe. "They just didn't have time for each other."

Badgley previously dated his Gossip Girl costar Blake Lively from 2007 to 2010. Zoe was linked to her X-Men: First class costar Michael Fassbender and dated fellow actor Ben Foster.
Call me crazy, but I really did think this was a genuine love match and I thought it was going to last. Zoe gave Penn some hipster cred, and Penn seemed to adore her. They were well-matched and living together, seemingly building a life together. And now this. So sad.
…What if Zoe and Robert Pattinson started happening?! OMG. Now I want that happen. I also wonder if Zoe and Fassbender might go another round – his current girlfriend Louise Hazell looks so much like Zoe, it's crazy.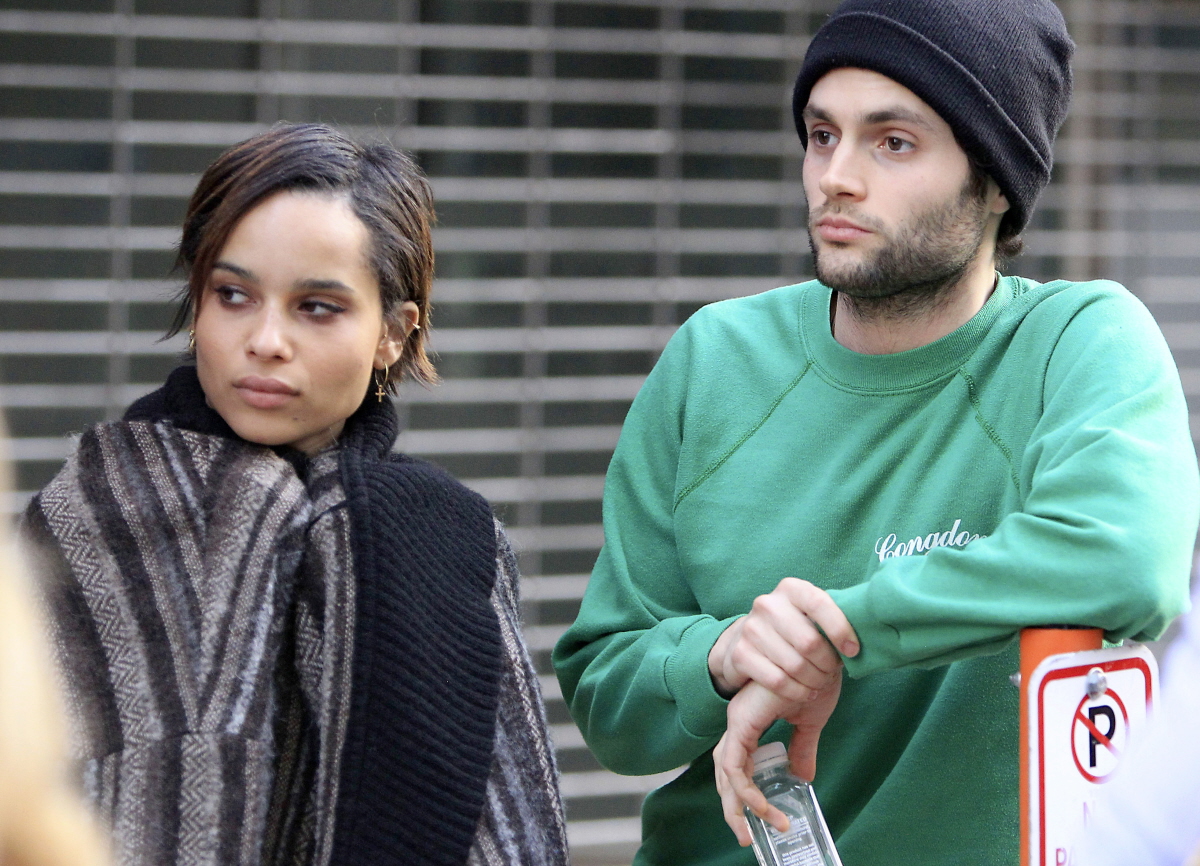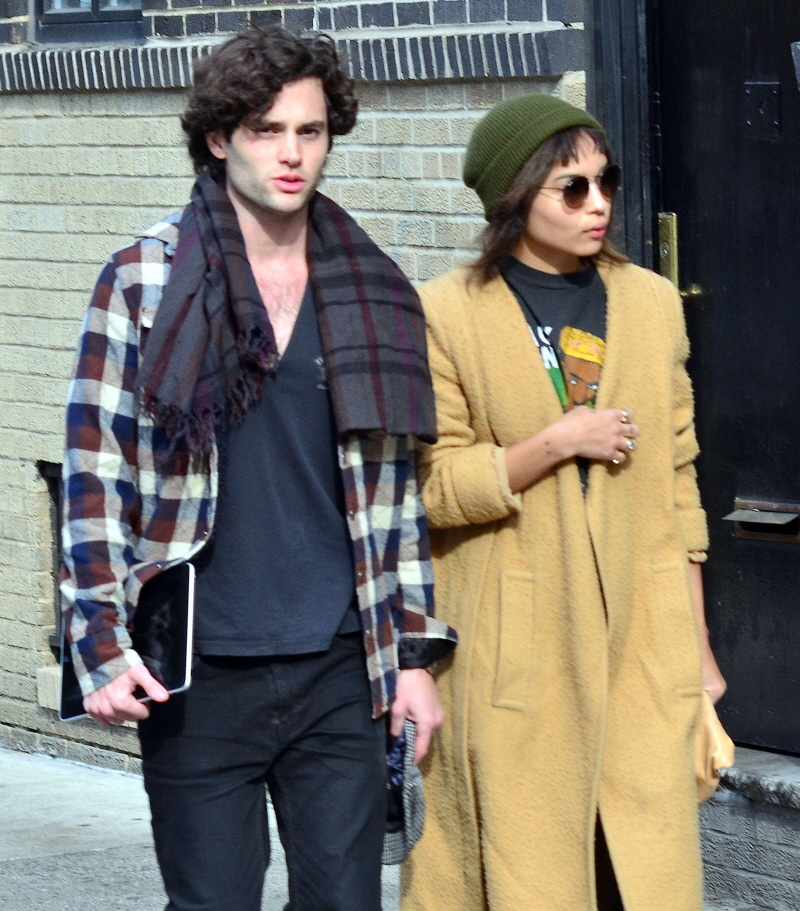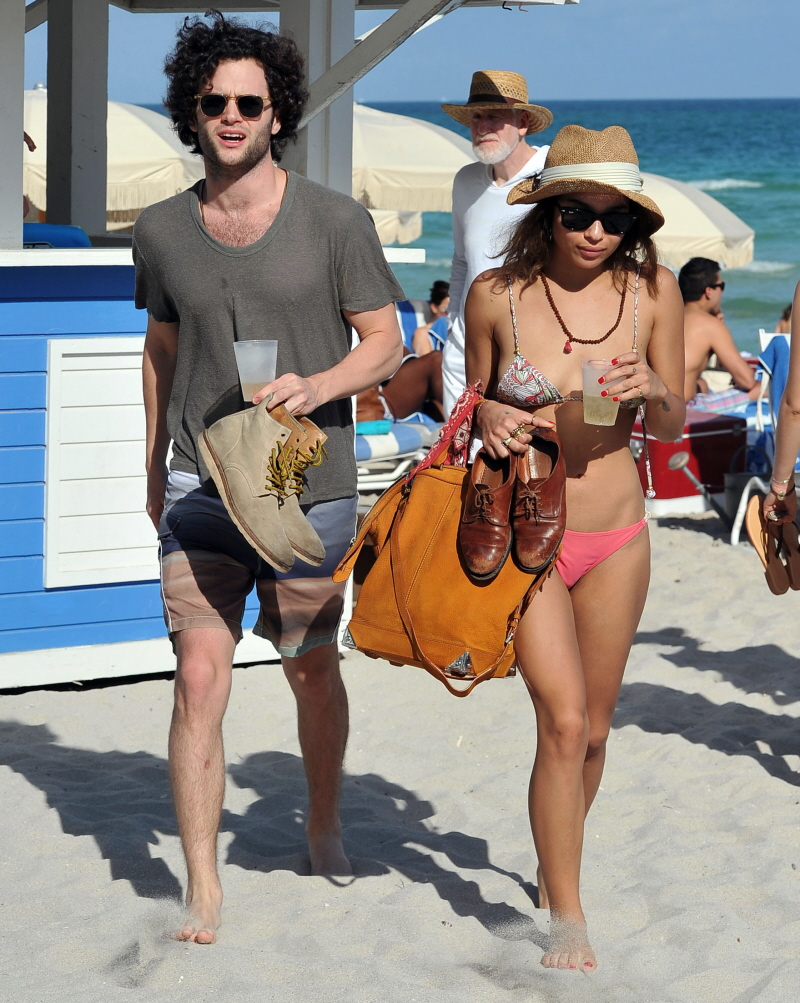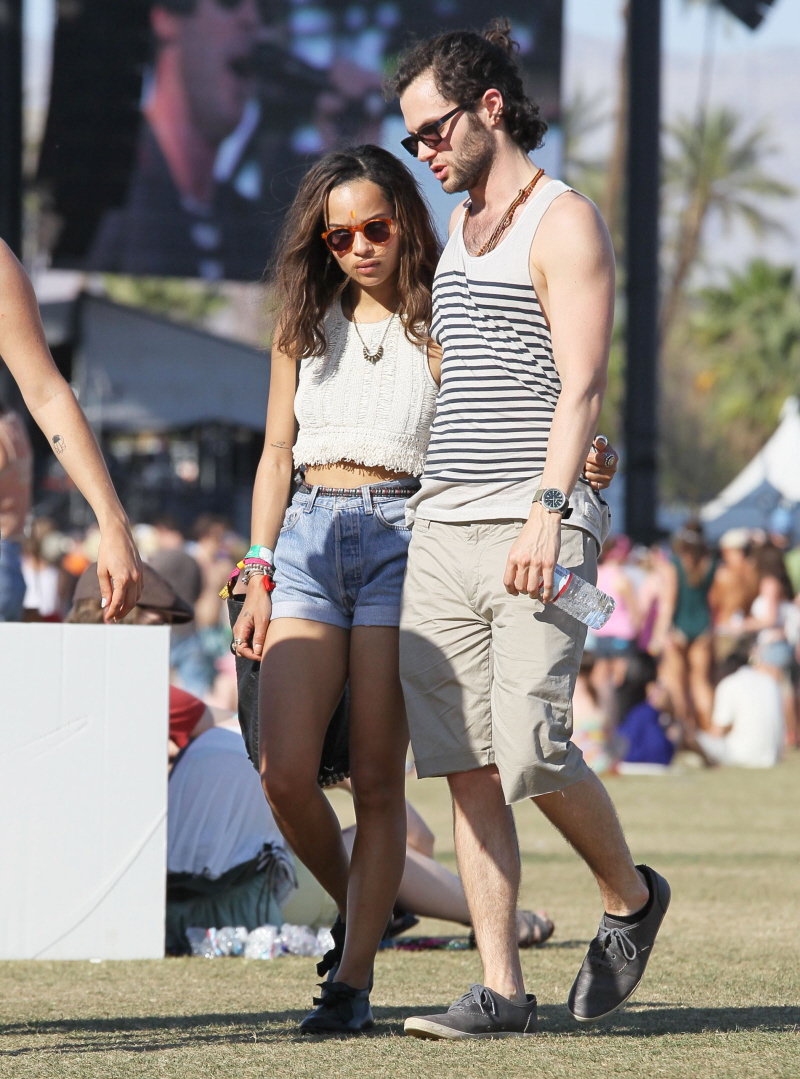 Photos courtesy of WENN, Fame/Flynet.