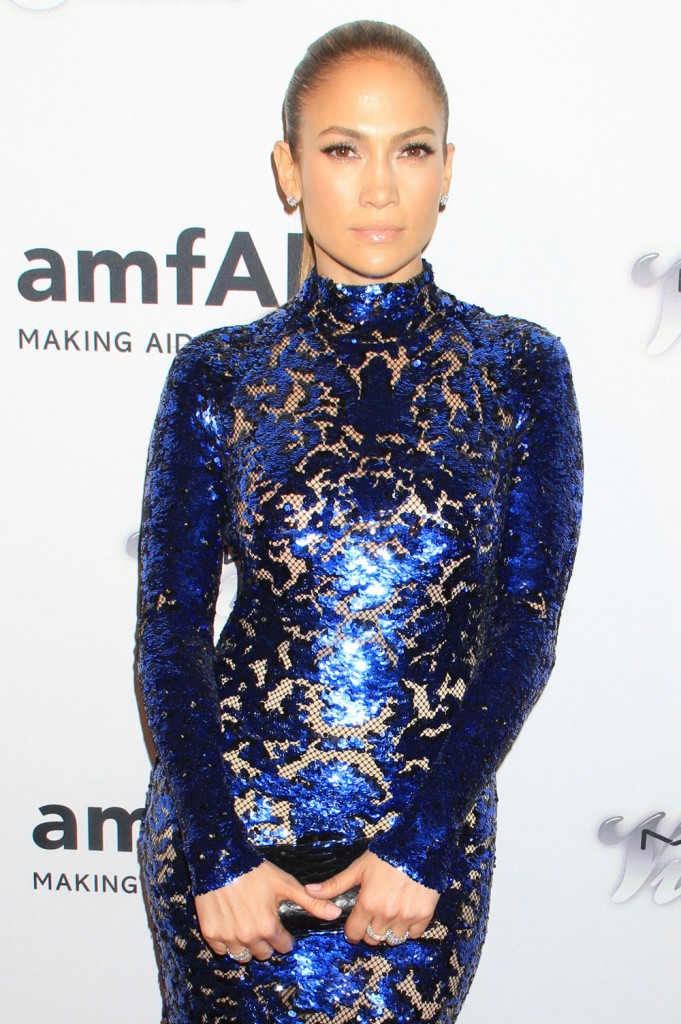 These are photos of Jennifer Lopez at the amfAR inspiration Gala in New York last night. She's in a very form-fitting blue lace Tom Ford gown. This looks like Jennifer's typical style, skin-tight, shiny look-at-me. At least the thing is long and has sleeves. She could be flashing us. In terms of her hair and makeup, I really dislike that severe pulled-back hair, but maybe she didn't want her hair to compete with that dress.
Lopez regularly brings Casper Smart with her to events, but in this case she was there with designer Kenneth Cole. Lopez does not like to be alone. She's a serial monogamist and she falls hard and fast for seemingly whomever guy is in the right place at the right time, hence her current relationship. So does it shock you that Lopez is unable to sleep alone? When her very young bought and paid for backup dancer isn't available to fill the bill, she's said to make her female assistant sleep in the same bed with her. Allegedly there's no funny business going on, it's just Jenny from the manse needing company.
The superstar freely admits she's got a real problem with sleeping alone. "But it has nothing to do with sex," reports my inside source. "When Jennifer and her ex Marc Anthony were traveling all over South America taping for their 2012 show 'Q'Viva," Casper often didn't accompany her – and when he wasn't around, she'd ask her female cousin/assistant, Tiana, to spend the next right next to her because 'I just get so lonely in bed!'"
[From The National Enquirer, print edition, June 24, 2013]
It's her cousin, so maybe Lopez feels like she's known her all her life and it's no biggie to ask her to sleep in the same bed, but still that sounds ridiculous. The lady is also Lopez's assistant, and this is really stepping over a line. You know who does that? Lady Gaga. The story came out when her ex assistant filed a lawsuit against Gaga for unpaid wages. Gaga's assistant claimed she "felt it was required" to share the bed with Gaga. If this story about Lopez is true, her assistant probably feels the same way.
In other J.Lo news, it was thought that she might be returning to American Idol after she was seen meeting with Ryan Seacrest. A source tells E! News "That's not happening." Lopez's reluctance to return to Idol may have something to do with her movie career. She was live on a radio station when she got a phone call informing her that she'd earned a film role she was hoping for. TMZ has the footage where she happily freaks out and says "it's a small movie, but it's a great role and a lot of people wanted it." Maybe that has something to do with why she's not returning to Idol.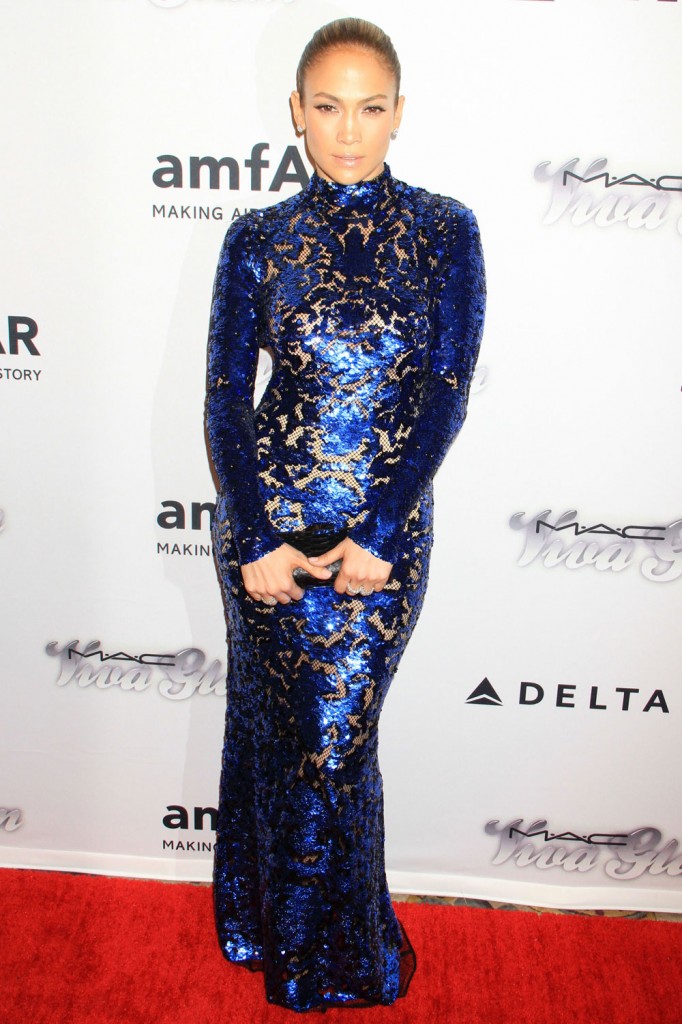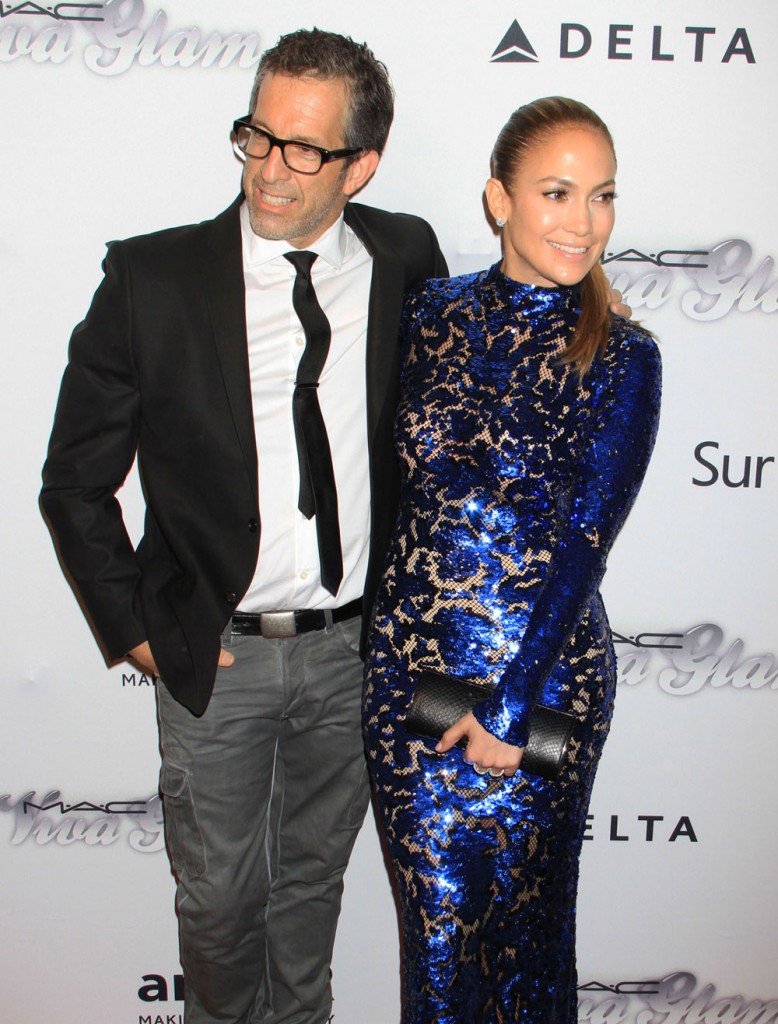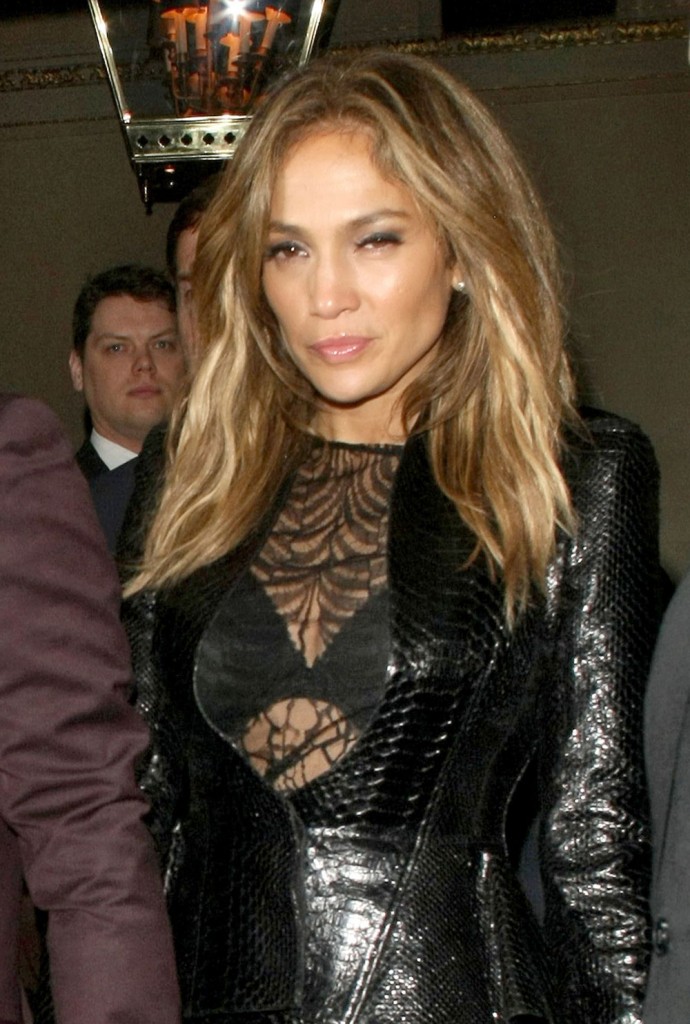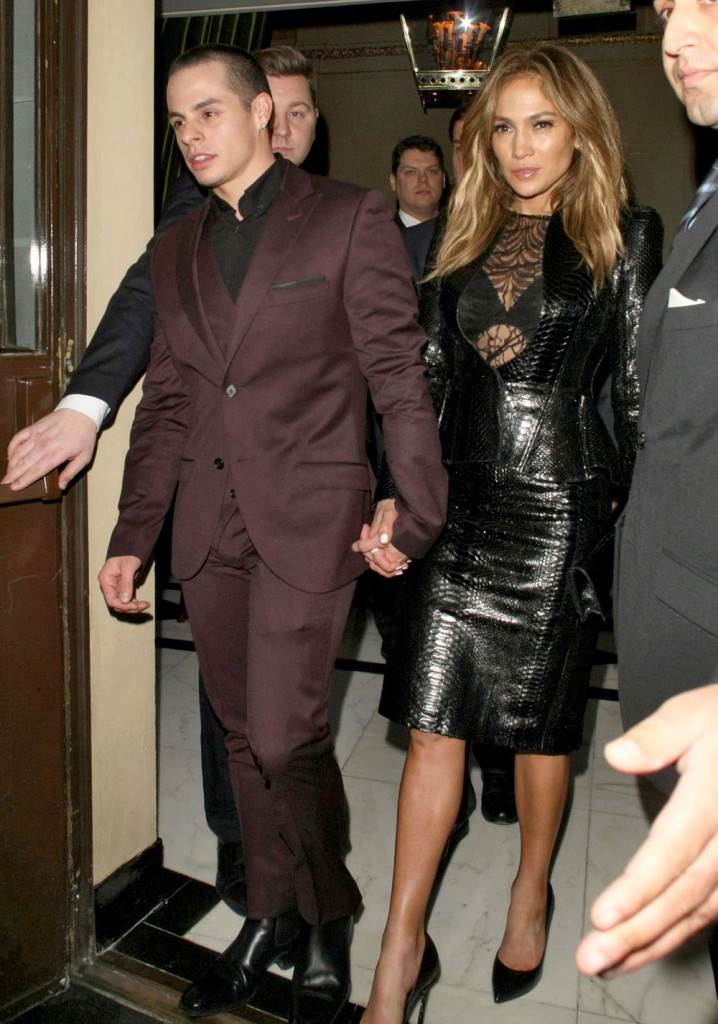 Jennifer Lopez is shown on 6-1-13 with Casper and on 6-13 with Kenneth Cole. Credit: WENN.com and FameFlynet