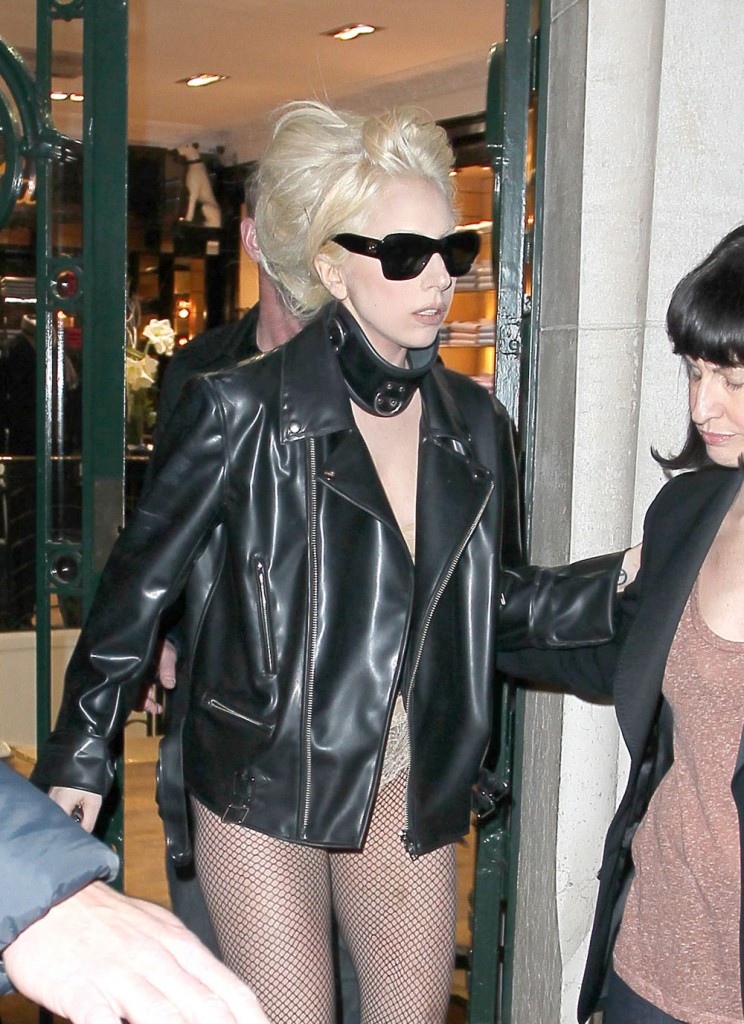 Celebuzz has posted a copy of Lady Gaga's tour rider, and normally her diva requirements wouldn't rate a mention. We just heard Gaga rant and rave, on the record, against her ex assistant, a woman named Jennifer O'Neill, who is suing Gaga for unpaid overtime. In a sworn deposition, Gaga called O'Neill a "f'ing hood rat," complained that O'Neill wanted to sleep in a bed, and called herself "the queen of the universe." Considered in that context, Gaga's tour rider sounds more demanding than the usual rock star requirements, but I could be wrong. Maybe most of the big superstars are like that and we just hear murmurs of it instead of confirmation direct from their mouths.
Here's a little about Gaga's rider, with the documents available at the source:
During her arduous two and a half-year Monster Ball Tour, the "Bad Romance" diva requested that her dressing room be decorated in a "glam rock" fashion and furnished with white leather couches, fresh roses and black satin drapes, according to the superstar's rider obtained exclusively by Celebuzz.

The document, which was revealed in court documents during a six-hour deposition Gaga gave in a lawsuit involving her former assistant Jennifer O'Neill – which Celebuz was first to reveal in Aug. 2012, also noted that a "manquin [sic] with puffy pink public [sic] hair" be present in her backstage suite.

"[With] silver statins [sic] draped over the walls," the document noted of her dressing room, adding that "old rock posters from her favorite artists [like] David Bowie, Queen, Elton John and Billy [sic] Holiday," and "fan art that was kept on the road" also be hung around the room.

Other dressing room accoutrements include all the luxuries of home, plus one that has relaxing properties for the on-the-go superstar: 2 large fluffy lavendar [sic] towels; 2 lavendar [sic] hand towels; 2 lavendar [sic] wash cloths, which must be available to the pop star "at all times"; lavendar [sic] handsoap, body wash; face soap; 2 new seafoam luffas; small candle in the bathroom, fresh yellow, lavendar [sic] or white roses; and a steamer.

All of these requests are only a small fraction of Gaga's complex — and costly — tour.
I want to know how people go about outfitting these tour rooms. Like how would you troubleshoot the problem of finding "pink pubic hair" for a mannequin? If you had to do it at the last minute, would you just buy a pink wig, cut a tuft out and then hot glue it to the dummy's mons? Would Gaga throw a fit if it wasn't sufficiently curly? In that case you might have to get a merkin and then dye it pink. I guess you could get a pink one online. I'm just saying that a significant amount of pre-planning is required to make sure Gaga's dumb whims are satisfied. Bitch could bring her own pink merkin.
Over the weekend there was a follow-up story to the big reveal that Gaga is a nasty piece of work, basically. The woman suing Gaga, Jennifer O'Neill, revealed in court documents that Gaga forced her to sleep in the same bed. Supposedly there wasn't any kinky business going on, but this confirms an older blind item that many people assumed was about Gaga. Now all that business about O'Neill requesting her own bed on the plane makes a lot more sense doesn't it?
In the court documents, O'Neill stated "I felt it was required [to stay in the same room and bed as Gaga]," and added "Unlike anybody else on that tour, I did not have my own hotel room. I was not asked if I wanted my own hotel room. I had no privacy, no chance to talk to any family, no chance to talk to any friends, no chance to have sex if I wanted to have sex. There was no chance to do anything." Unless Gaga said it was ok. I'm not saying O'Neill deserves overtime pay if it wasn't in her contract, or even if she was technically underpaid for the type of work she did. Maybe she wanted to get all this information out to the public as well. In Gaga's mind, O'Neill was hanging out with creeper Terry Richardson and enjoying expensive perks, so she has nothing to complain about. Gaga probably thought it was a huge privilege for O'Neill to sleep in the same bed instead of the suffocating experience it must have been.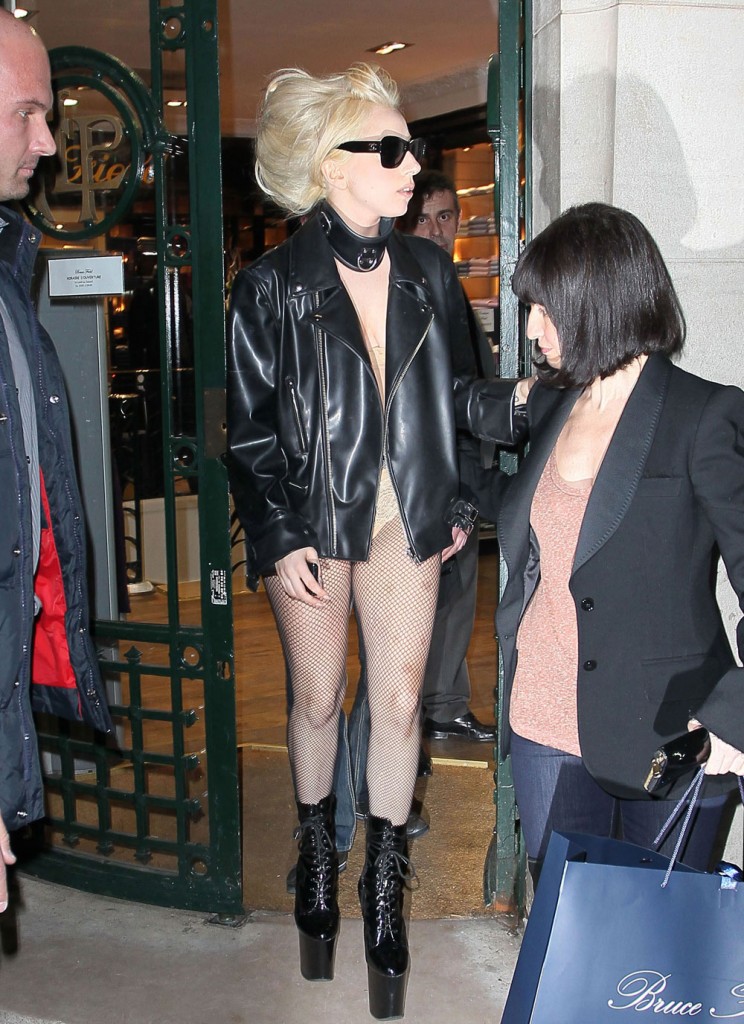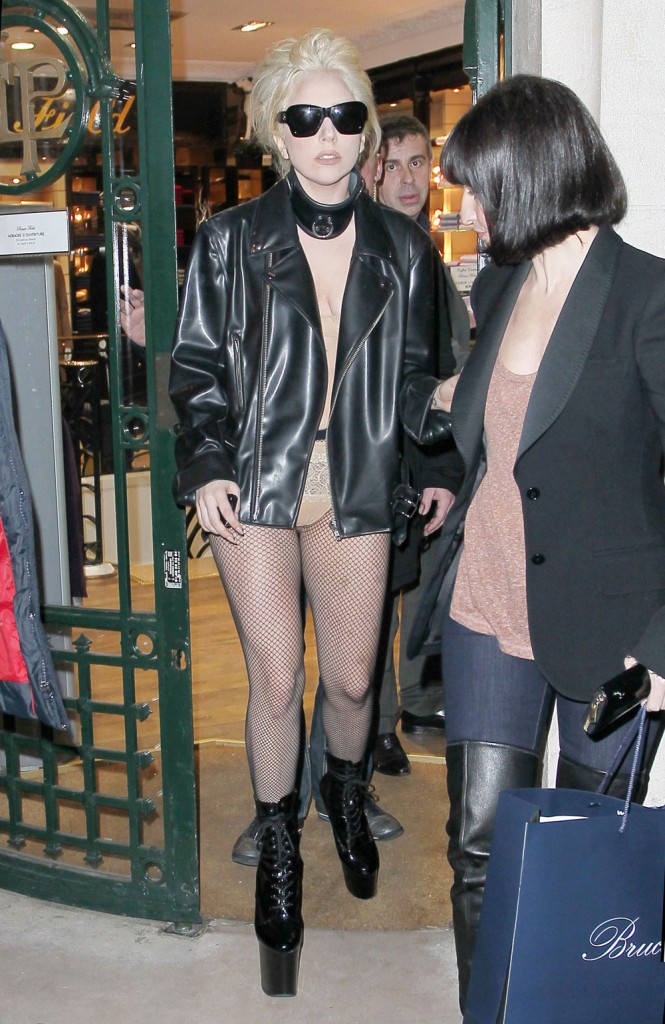 Gaga on 1-25-13: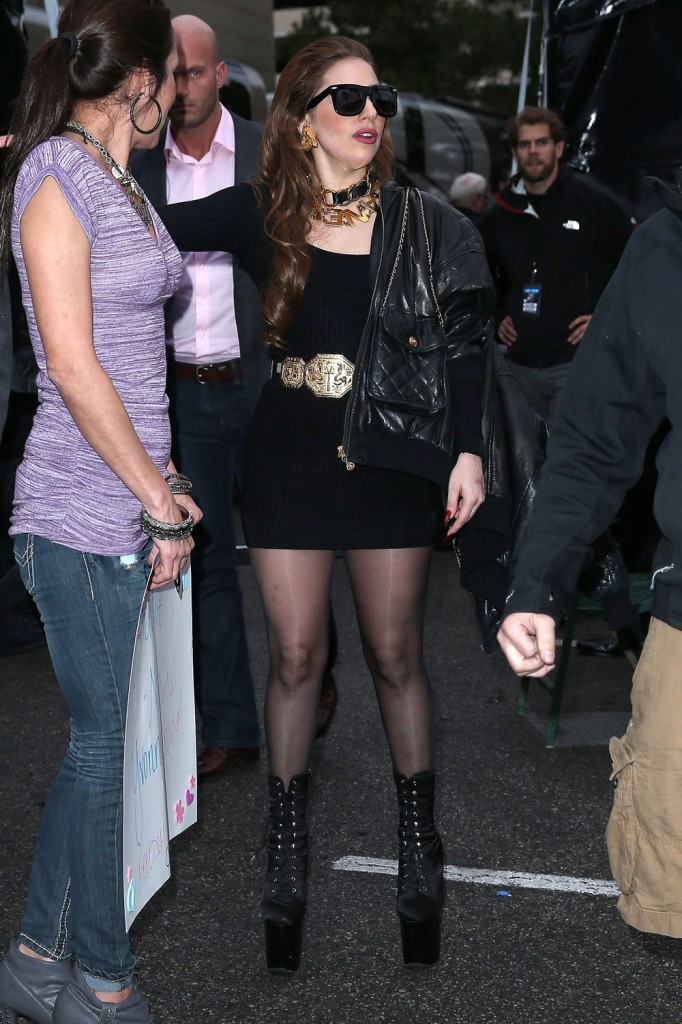 Most from 12-26-11. Credit: FameFlynet. One photo above credit: WENN.com