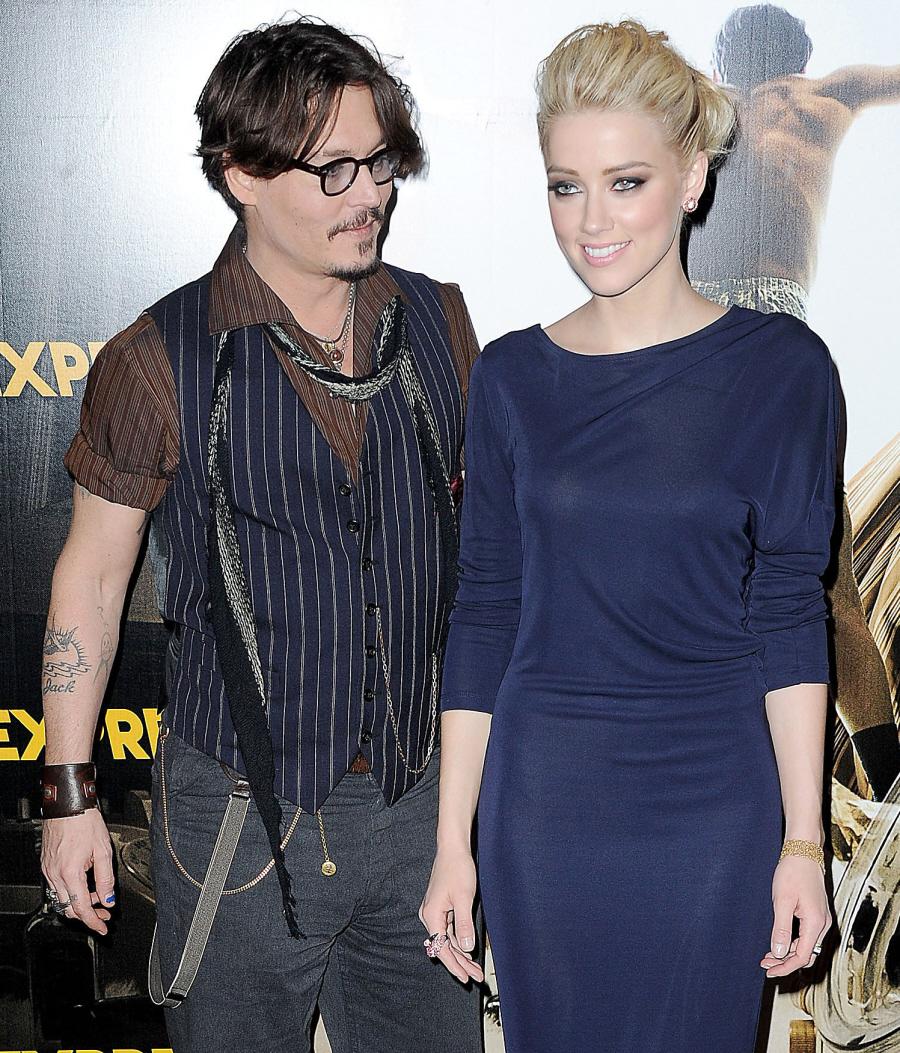 The tale of Johnny Depp and Amber Heard's romance is growing sillier with each passing week of the tabloid news cycle. Of course, the tabs had this couple pegged for nearly a year before Johnny and Amber went public as a couple at a Rolling Stone's concert. The last we heard, Johnny and Amber might be "secretly engaged" even though it's virtually certain that, at some point, 27-year-old Amber will have had enough of 50-year-old Johnny, and he'll end up looking like a total fool.
In the meantime though, Amber's going to milk this relationship for all it's worth, and if that means taking advantage of Johnny's industry influence, so be it. This week's issue of the Enquirer says that Amber was really upset with her crappy little trailer on the set of Paranoia, so Johnny made execs give her a really decked-out replacement. As a side note, have have you seen the trailer for this movie yet? Amber has some hot scenes with Liam Hemsworth, but the movie as a whole looks like a snooze, and I remain unconvinced that Liam's fanbase will want to watch a film about corporate intrigue. Anyway, Amber ended up getting a better set trailer than Gary F—ing Oldman. How ridiculous is that?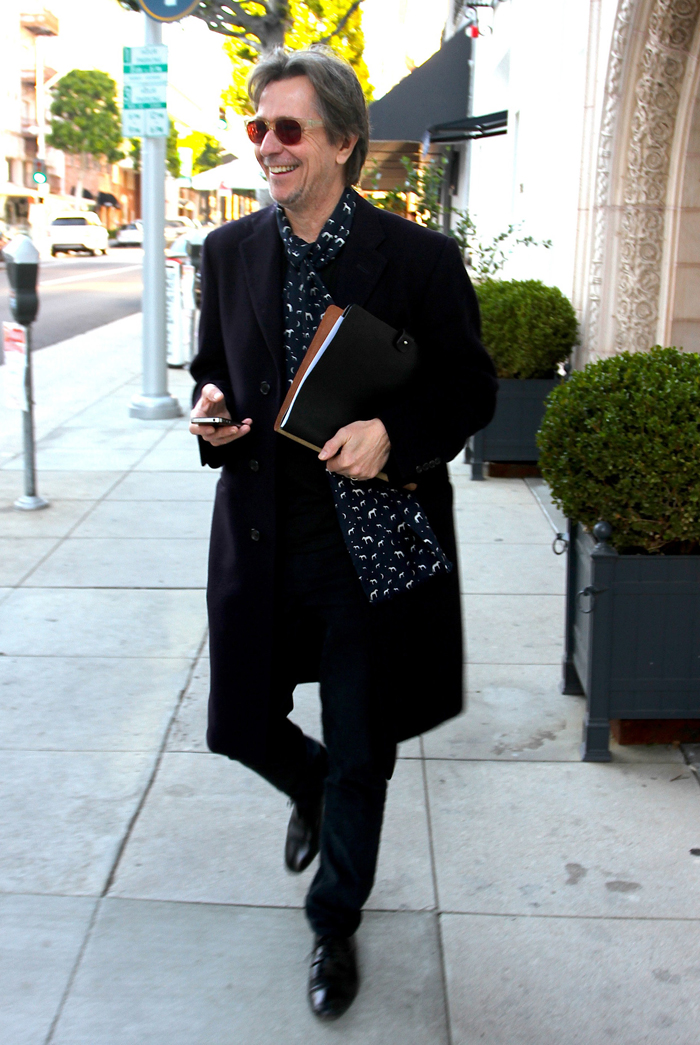 Whatever Johnny Depp's 22-years-younger hottie Amber Heard wants, Amber gets! Filming her new flick Paranoia in LA's hot, dusty, downtown industrial area, Young Stuff whined to Big Daddy Depp that her dressing trailer was too damn small — and hotter than hell because its air conditioner was on life support! Quicker than Tonto on a Lone Ranger rescue, Depp snapped his fingers in some exec's face — and when Amber hit the set next morning, she was thrilled to find her teeny trailer replaced by a state-of-the-art caravan the size of a locomotive. Drawled Amber's co-star, Gary Oldman, "How do I start dating Johnny Depp?
[From Enquirer, print edition, June 23, 2013]
You gotta love Gary. He's no diva and probably didn't mean to sound anything but funny with his remark, but there's some truth to his words. There's one detail about this story that seems a little bit off, which is that the movie was largely shot in Philadelphia, but that's a trivial detail since some scenes were in fact shot in LA.
The Enquirer also has another story about how Vanessa Paradis has told Johnny Depp that marrying Amber is a bad idea: "She's convinced that Amber's trying to get her hooks into Johnny and his money … but Vanessa doesn't believe it's going to last … she thinks their kids will be crushed when the relationship goes south." I'm not sure whether Vanessa would really stick her nose into Johnny's current relationship, but if the story is true, then Vanessa is seeing a lot more clearly than Johnny at this point.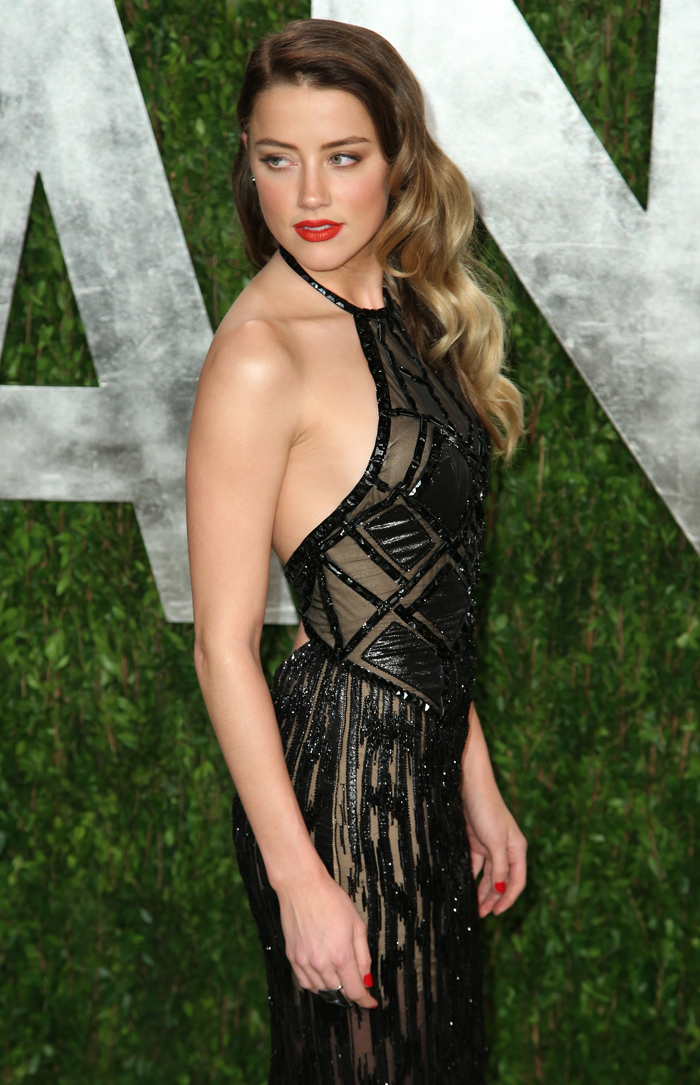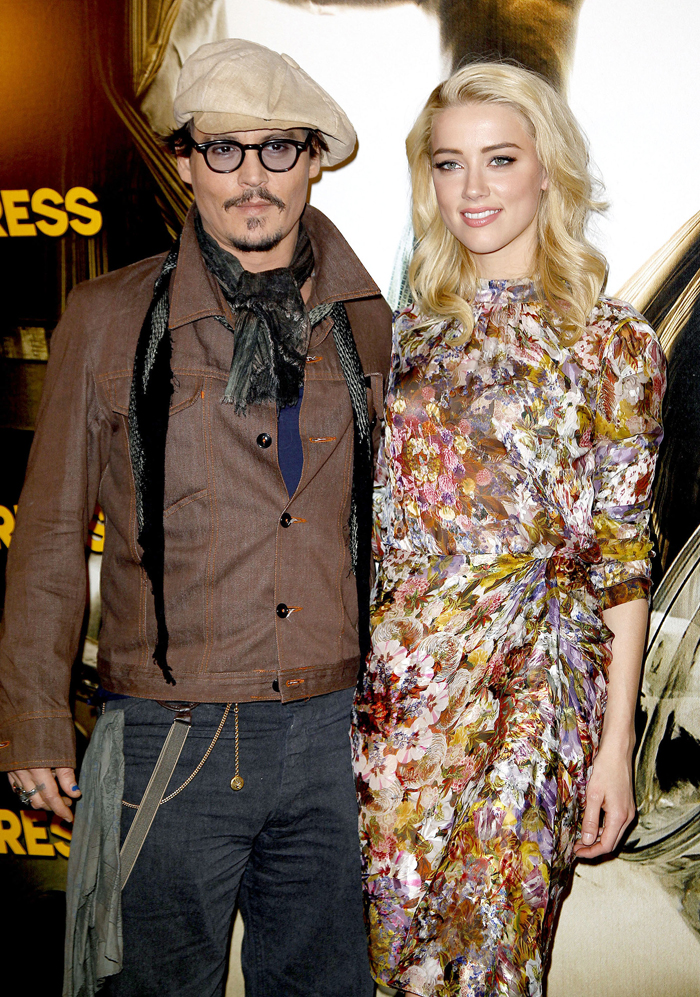 Photos courtesy of Fame/Flynet and WENN