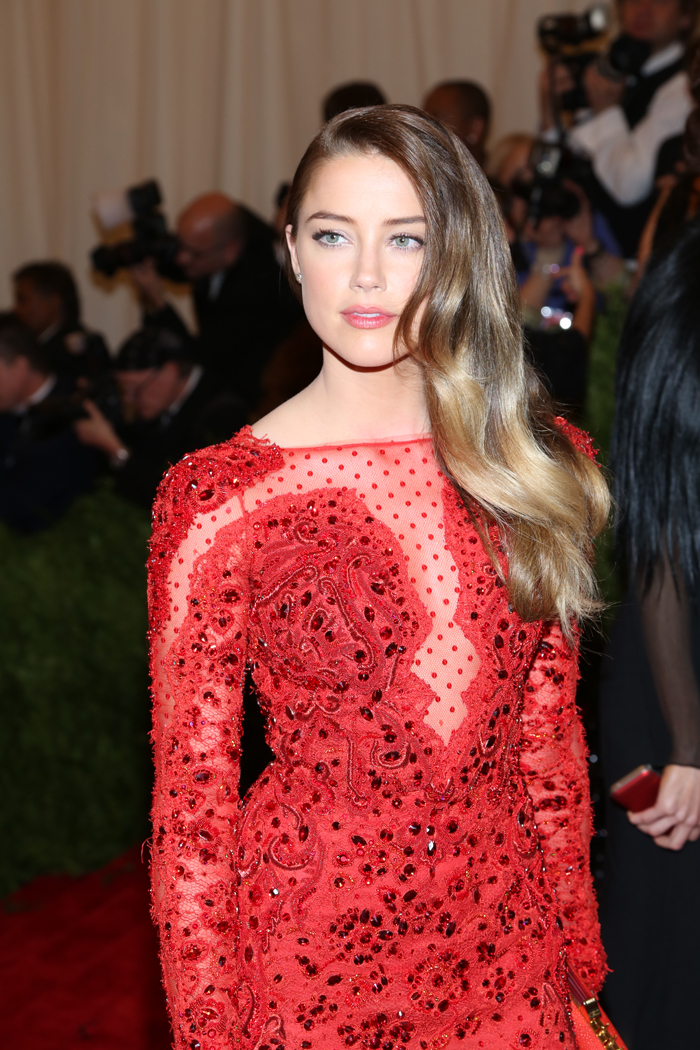 I don't know whether I buy this story at all, but here comes the next chapter in the great Johnny Depp and Amber Heard romantic saga. These two worked together on The Rum Diary a few years ago and made eyes at each other on the publicity tour last summer, but they only made their official couple debut earlier this month at a Rolling Stones concert. Then we covered a Star story that discussed how Amber had really pushed hard for a public outing and even left Johnny when he refused to budge, so he begged her to come back. In the end, they supposedly waited so long to protect Vanessa Paradis' feelings, which leads me to at least conclude that there might have been some overlap between Johnny's two ladies.
Now there's a new story that has originated in the latest issue of OK! magazine and is being run by Entertainmentwise, which supplies further details about Johnny and Amber's "secret engagement." (Note that Entertainmentwise credits this story to the National Enquirer, but other sources claim it's in OK! It's not in the new Enquirer.) Supposedly, Johnny put a patchouli ring on it, and he and Amber are waiting until the end of the year to make the big announcement. Is this actually going to happen?
Johnny Depp is rumoured to have got down on bended knee and secretly proposed to his girlfriend Amber Heard, according to a new report.

It's been claimed by sources that the hot Hollywood couple have gotten engaged after Pirate of The Caribbean star Johnny popped the question on his 27-year-old beau's birthday.

"He proposed on her birthday [April 22]," an insider told the National Enquirer.

The couple met when they filmed The Rum Diaries together in 2011 and have been dating on and off ever since, following Johnny's split from long-term partner Vanessa Paradis.

Despite the massive step in their relationship, insiders say they intend to keep schtum on the news until the end of the year – but in the mean time the love-struck have apparently already started looking for a love nest to share together.

"They're not announcing it until the end of the year, but she and Johnny are now on the hunt for a vintage one-of-a-kind ring."

The couple were recently spotted holding hands at a Rolling Stones concert last month and it seems the show of affection along with the proposal could be down to the blonde actress demanding more commitment from the 49-year-old actor.

"She gave him an ultimatum, no woman wants to be someone's dirty secret. A few months ago she took off to Paris and started dating French model Marie de Villepin. He offered her everything, even marriage, to come back," the source explained.

"That was exactly what Amber wanted – for the world to know they're together and for Johnny to put a ring on it. She's had a crush on him since she was a teenager, so this is a dream come true!"
[From Entertainmentwise]
So do you believe this story? It kind of sounds like OK! was just making sh-t up because the Johnny and Amber romance was big news a few weeks ago, and an engagement would only sell more copy. However, I really don't think Johnny is the marrying type at all. Clearly, he's gaga over Amber and is embarrassing himself royally as a 49-year-old dude by falling for a 20-something blonde. Still, he and Winona Ryder were engaged but never made it to the altar; then Johnny was with Kate Moss for years; and finally, he stuck with Vanessa for over a decade without ever even thinking of marriage. At this point, he'd be dumb to jeopardize his fortune by marrying such a hot young thing like Amber.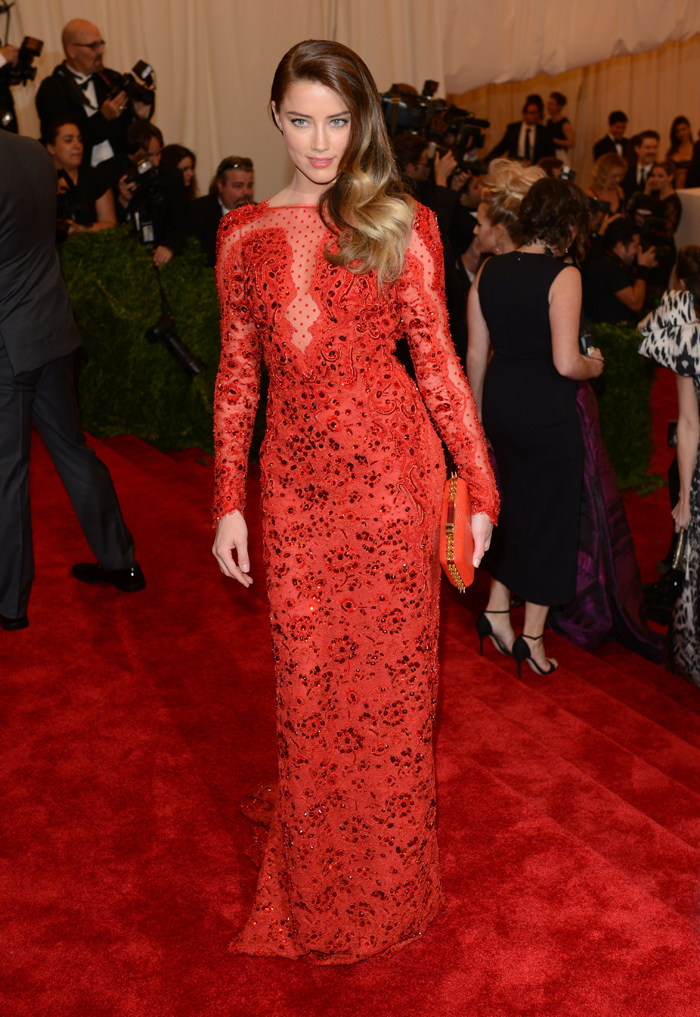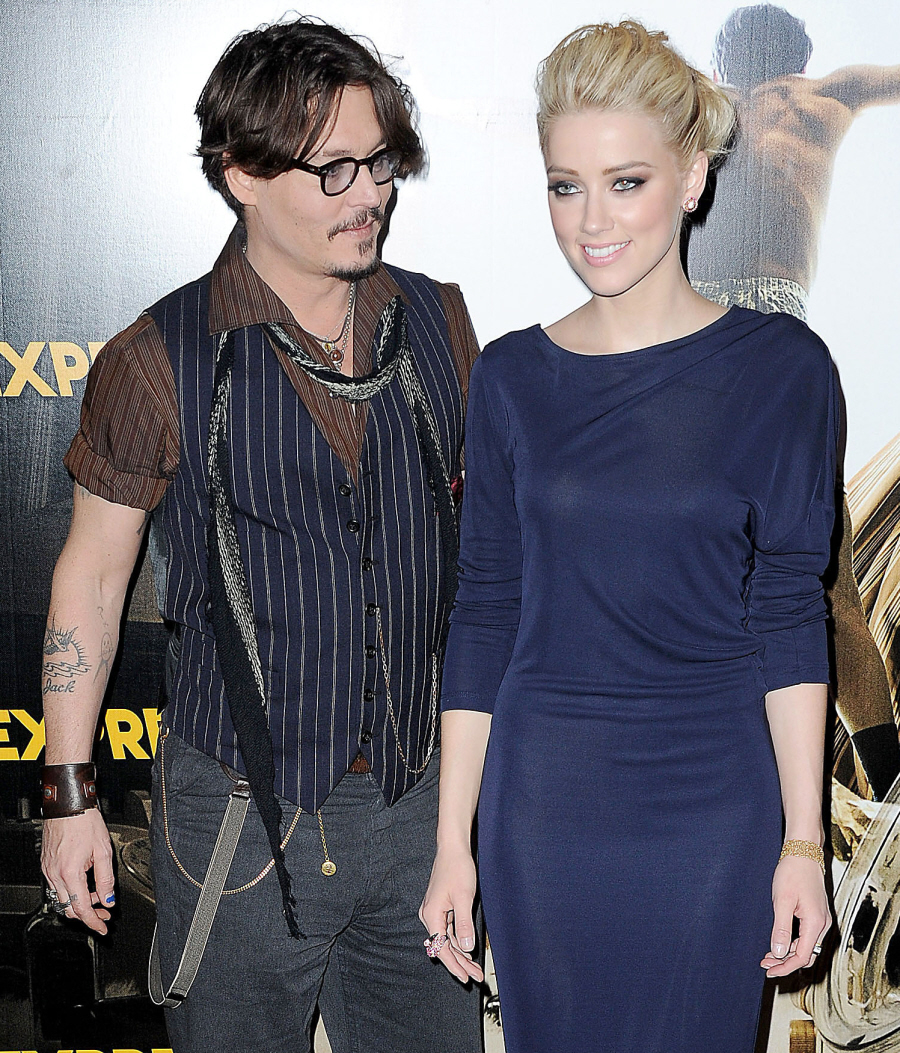 Photos courtesy of Fame/Flynet and WENN