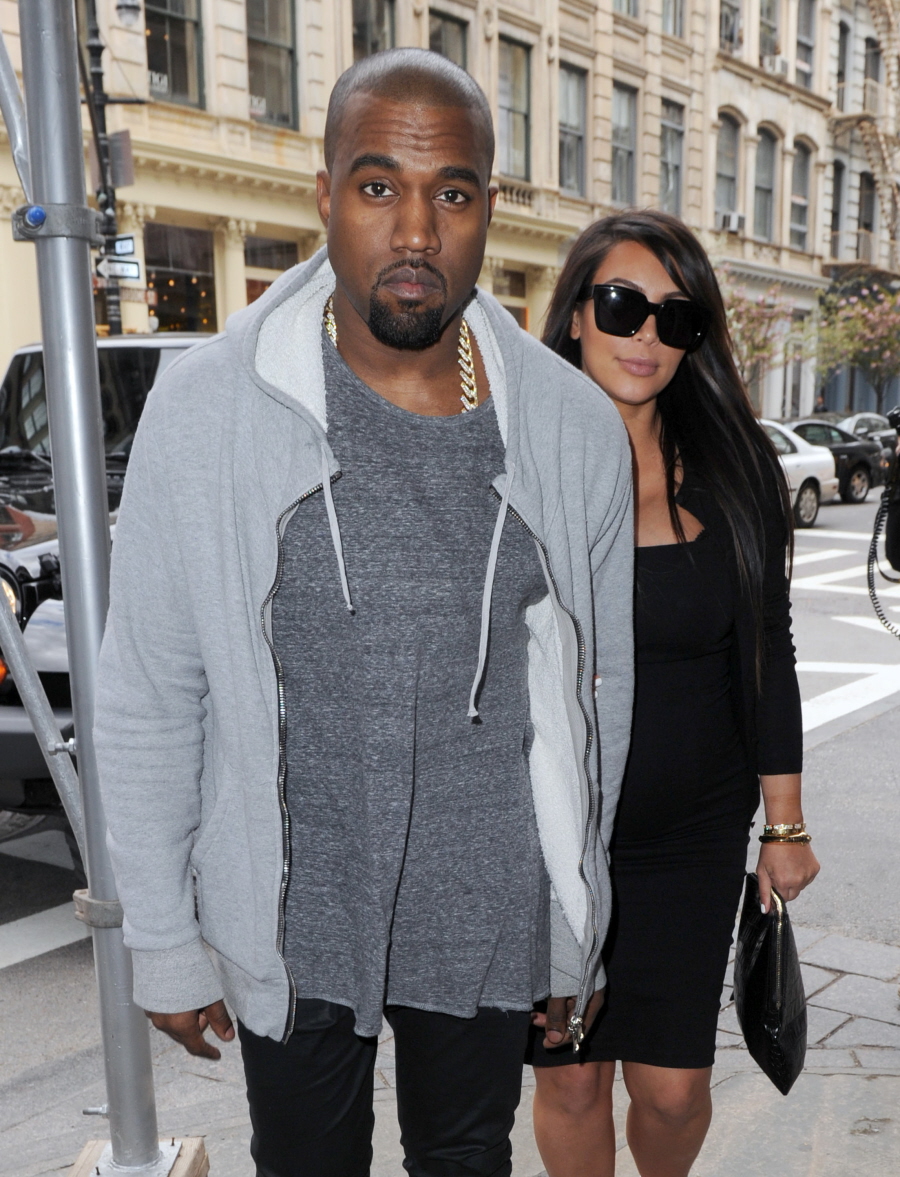 It's kind of crazy to me to think that Hollywood Life and Media Takeout could be right about something, but here goes. Yesterday, Hollywood Life's sources claimed that Kanye West and Kim Kardashian had finally agreed to a baby name: Kai Georgia Donda West (no joke, I literally wrote that first as "Kai Georgie Dong West"). Well now Media Takeout claims that HL is sort of right, only the "Kai" is short for Kaidence. MTO says the baby's name is Kaidence Donda West. Thoughts?
I kind of like "Kai" and out of all of the possible "K" names, Kaidence isn't flat-out terrible. I mean, it's not good but I'm assuming they're pronouncing it like "Cadence" and maybe her nickname will be Kai or Kaidy (think "Cady"). Neither of which is terrible or annoying. If this ends up being the real baby name, I'm sort of impressed with how on-trend it is. Lots of celebrity parents have used the name "Kai" and variations on "Cady" and "Cadence" are coming up alongside Maddies and Madisons.
As for how Kanye and Kim negotiated the baby name, In Touch Weekly claimed that Kanye was putting up a fight about using a K name, and that he really did want to name the baby "North". I'm not sure if I believe that, but sure.
Meanwhile, Radar claims that Kim did manage to pull in some cameras for the birth, but she isn't planning on using the footage for any of the reality shows (not even "Kimye's Very Special Independence Day Delivery Special: Kaidence Kardashian's First Kry").
It's hard to believe that ANY big moment in a Kardashians life wouldn't be put on video and one big question surrounding Kim Kardashian giving birth has been: was it recorded? Now RadarOnline has exclusively found the answer — yes the cameras were rolling!

But before you can say, "Get that ready for our TV show" here's the twist — sources insist that footage will NOT be seen by the public and is for certain family members only.

A camera crew from Keeping Up With The Kardashians was rolling during the drama leading up to the delivery of Kims newborn baby girl, but baby daddy Kanye West, steadfastly refused to allow filming at the hospital, RadarOnline.com has learned exclusively.

On Friday, Kim started having very strong labor pains, "and went to her o.b., with cameras in tow. Kim was extremely upset because she wasn't due for another month," an insider told Radar. "She was in pain and didn't know what was happening. The camera crew from Keeping Up With The Kardashians had been with her all week.

"Kim was taken to Cedars, and cameras followed her there."

Baby daddy, Kanye had been adamant that no cameras be permitted in the delivery room, but that didn't stop them from trying!

"The camera crew did attempt to accompany Kim into the hospital," the insider said. "When Kanye arrived, he told them to get lost, which they did. Kanye didn't want this precious moment to be documented for TV."

"Kim's momager, Kris, who was in the delivery room, filmed portions of it for family viewing only," the insider said. "Kanye told Kris when she could film."

The arrival of the precious bundle of joy will be featured on the season finale of Keeping Up With The Kardashians but it is highly unlikely that viewers will see the personal footage.
That story made me really like Kanye. That he flat-out told the E! cameras to get out of the hospital and ordered them out of the delivery room. All of it sounds like chaos, and it's so ridiculous that the cameras were still rolling when Kim was having some kind of medical emergency.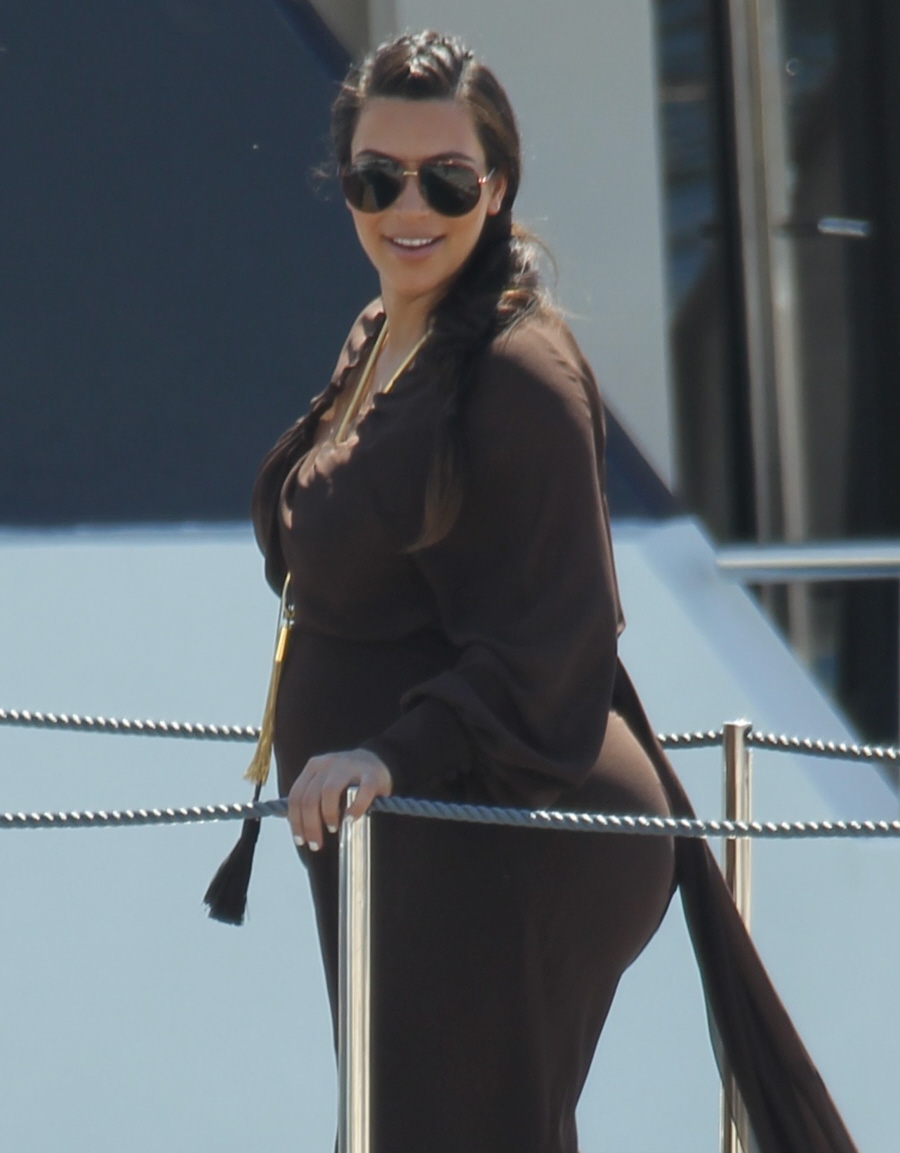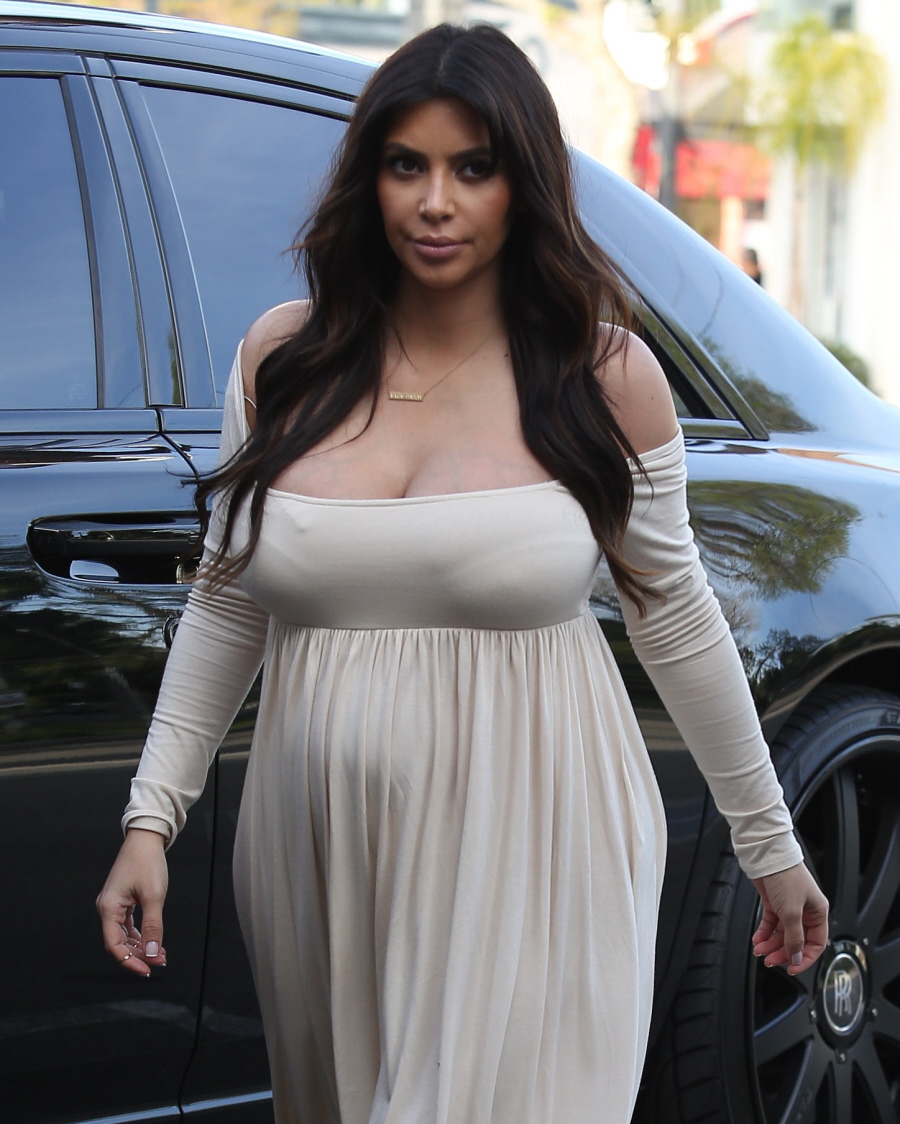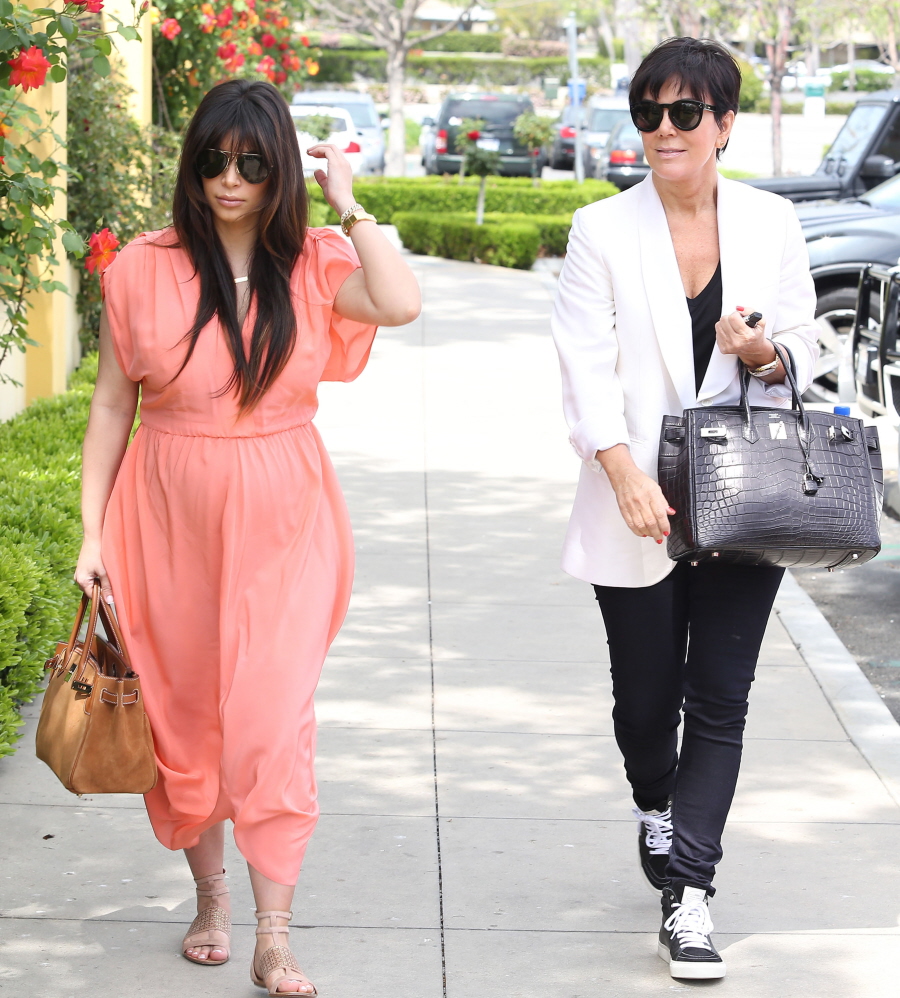 Photos courtesy of Fame/Flynet.