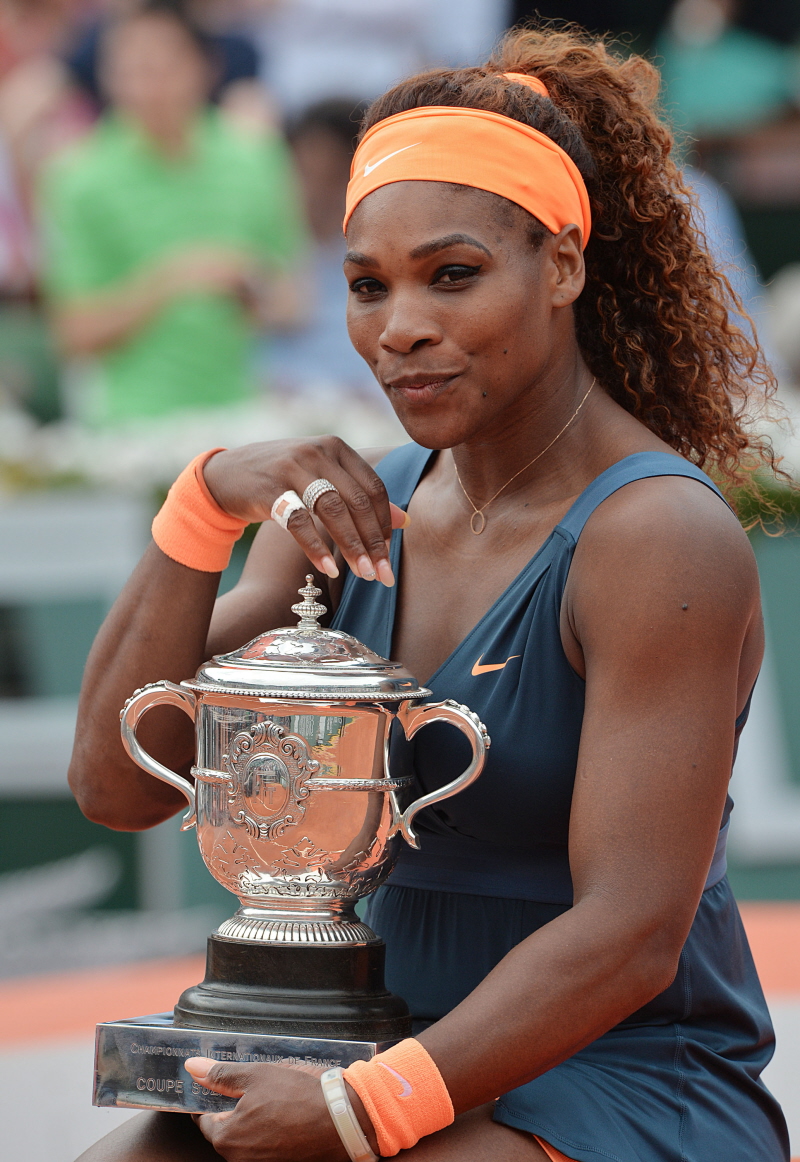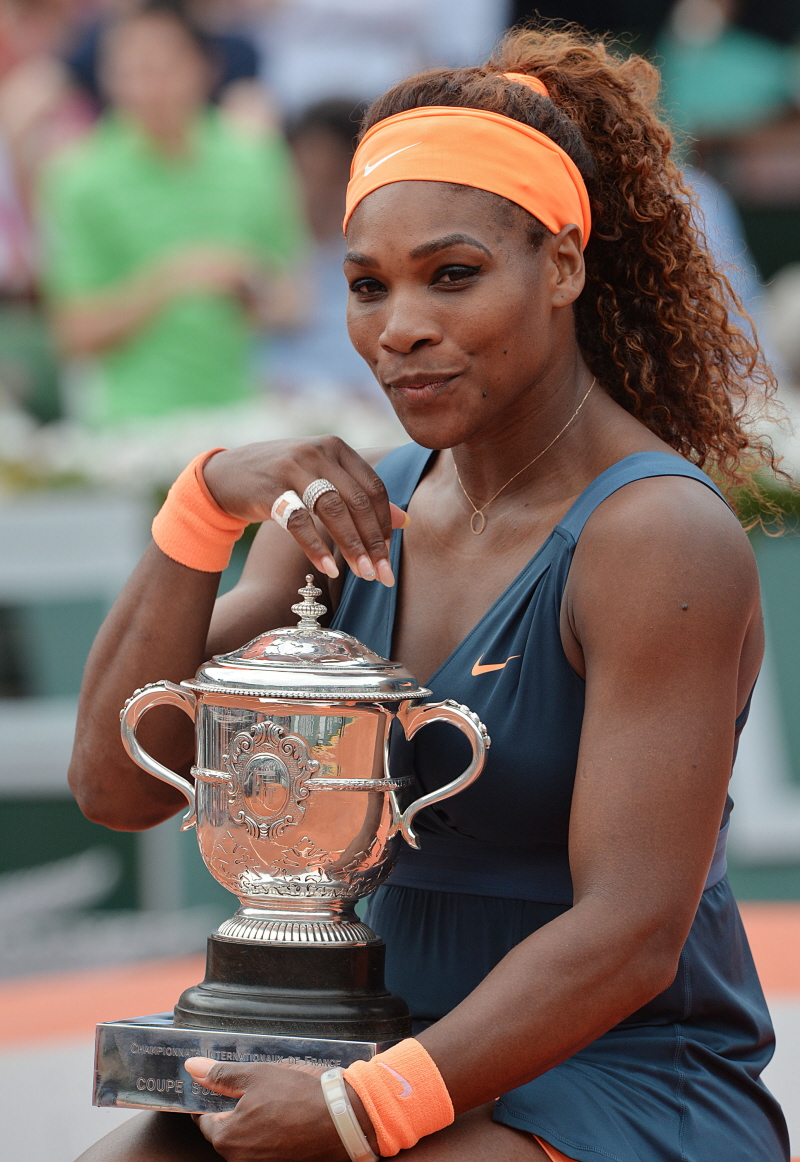 I think I managed to go through the entire Steubenville rape case and controversy without ever really writing about it. I didn't have much to add to the many eloquent voices defending the 16-year-old rape victim while simultaneously educating the public on Rape Culture, on why "being good at football" doesn't give you a pass to rape an unconscious teenager, nor post photos of her sexual assault on your social media, nor bully the rape victim after her assault. The Steubenville rape was summarized eloquently by one man I saw on MSNBC after the verdict came out: American society teaches young women "don't get raped" when we should be teaching men "don't rape".
This is all backstory for a new celebrity interview. Serena Williams – who is currently fresh off her French Open victory – gave an interview to Rolling Stone. The interview seems to have been conducted a few months ago, when the Steubenville case was getting wall-to-wall coverage. I want to point out one process point: this is not a tabloid story. This is not a situation where "a friend of Serena Williams says that Serena said something." This is a direct interview with Serena. She knew she was on the record. And this is what happened, via Deadspin:
We watch the news for a while, and the infamous Steubenville rape case flashes on the TV—two high school football players raped a 16-year-old, while other students watched and texted details of the crime. Serena just shakes her head.

"Do you think it was fair, what they got? They did something stupid, but I don't know. I'm not blaming the girl, but if you're a 16-year-old and you're drunk like that, your parents should teach you: don't take drinks from other people. She's 16, why was she that drunk where she doesn't remember? It could have been much worse. She's lucky. Obviously I don't know, maybe she wasn't a virgin, but she shouldn't have put herself in that position, unless they slipped her something, then that's different."
[From Rolling Stone via Deadspin]
So much BS in one short passage. Again, we teach girls: don't get raped. And the secondary message seems to be to boys: if a girl is drunk or incapacitated or you're good at sports, go ahead and rape whoever you want and you can get away with it because everyone will blame your victim. You know what really bugs? "Maybe she wasn't a virgin…" WTF does virginity have anything to do with it? If the girl was a virgin, did she "deserve" to be raped more or less?
In a less aggravating section of the interview, Serena seems to be throwing shade at Maria Sharapova, although Serena doesn't name her:
"There are people who live, breathe and dress tennis. I mean seriously, give it a rest." Serena exits the car and the conversation moves on to a Top Five player who is now in love. "She begins every interview with 'I'm so happy. I'm so lucky'—it's so boring," says Serena in a loud voice. "She's still not going to be invited to the cool parties. And hey, if she wants to be with the guy with a black heart, go for it."
[From Rolling Stone via Deadspin]
Deadspin points out that Maria is currently dating Grigor Dimitrov, who Serena dated a while back too. Is there any secret that there's no love lost between Maria and Serena? I bet Serena really was referencing her.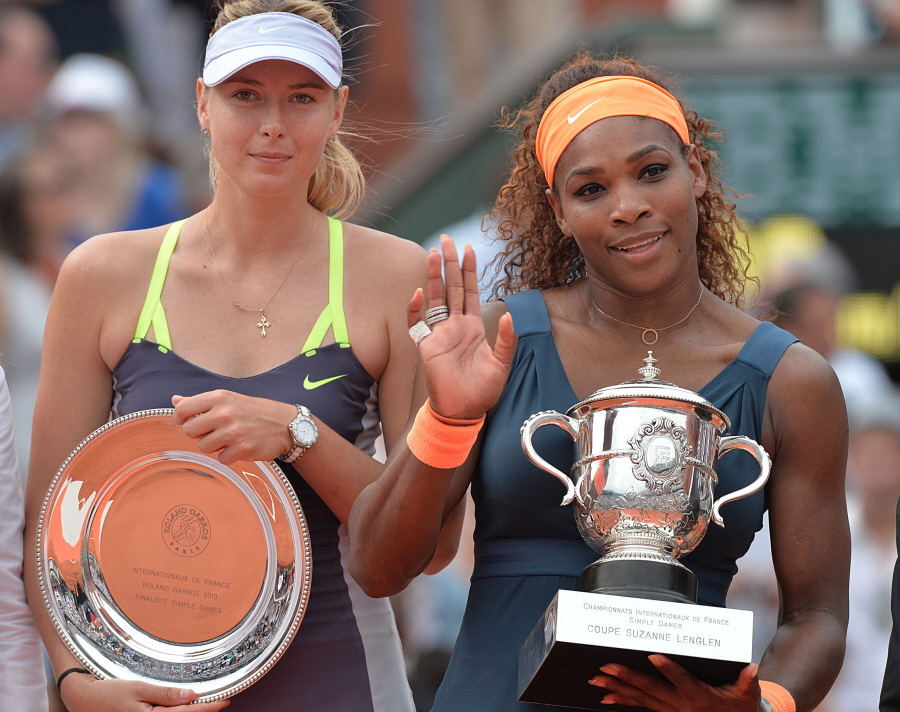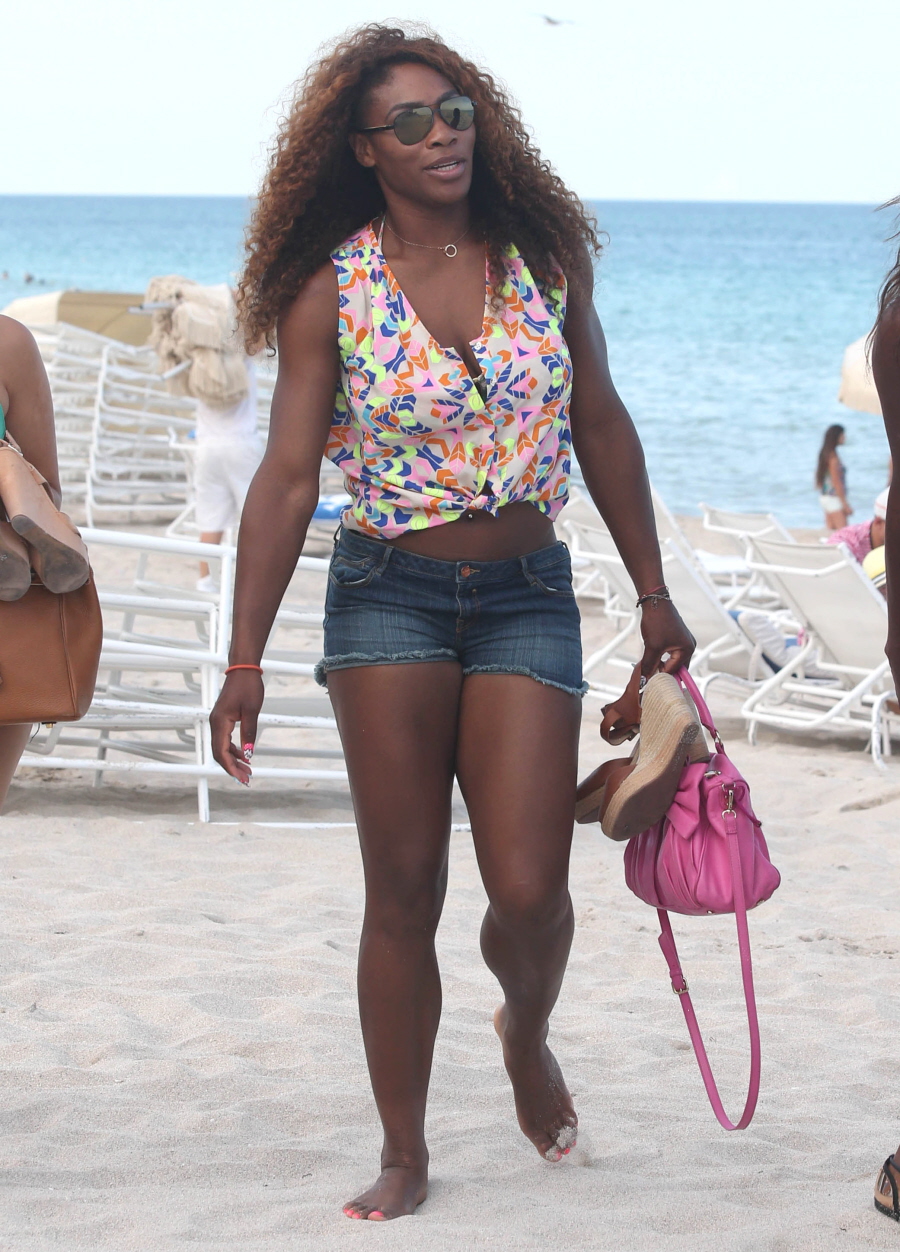 Photos courtesy of Fame/Flynet.