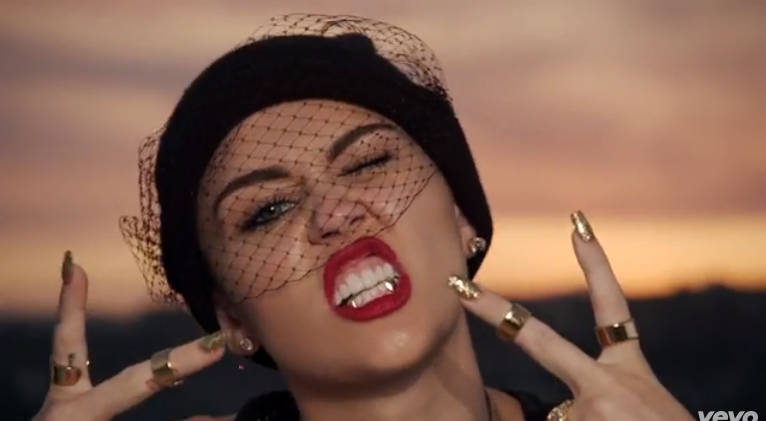 Congratulations, Miley Cyrus. Your new single is permanently stuck in my wee head, but I'm still not buying the song on iTunes. Why? Because my gym is predictably playing the song on heavy rotation, and I'm already receiving strange looks for exclaiming, "I don't care what she says, this girl is definitely dancing with Molly!" via the elliptical machine. True story.
Anyway, Miley has finally released the "controversial" video for her "We Can't Stop" single, and it's just as over-the-top as one could imagine from a former Disney starlet. The video commences with Miley's gold-tipped fingers caressing a plastic, oversized pill capsule and duly popping her grill into place before writhing beneath a dust ruffle and then spanking and getting spanked (oh, the pelvic thrusting) while showcasing her taut booty, doggie-style, from within an empty bathtub and atop a bed. Here's a screenshot, which is much like a recent Instagram snap. Classy, right?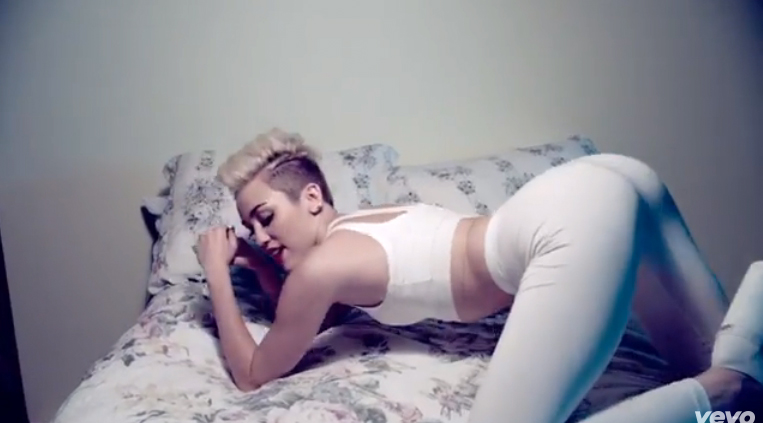 Miley has been pimping the release of this video via her Twitter account for a few days, and the vid's arrival coincides with Miley's first public photo op with Liam Hemsworth in over five months. Of course, all of this could be pure coincidence, but I've been writing about gossip for long enough to realize that such skepticism isn't uncalled for in many instances, and Miley will do anything to promote her new persona.
Indeed, Vulture claims that this video is hilarious because Miley "spends far too much time lounging alone making Maxim face in her bed," which only works in the context of Miley's recent #1 Hot 100 crowning. Otherwise, these tactics seems all too silly for a young woman who claims to be all about the music while laughing at oversexualized pop singers and simultaneously flashing her rack and booty crack to sell records.
As I've stated before, I do very much like Miley and recognize that she possesses talent as a singer — have you heard her version of "Lilac Wine"? That rendition is to die for, but here, she is merely twerking for the sake of it and grabbing asses and smashing sausage-filled pinatas without discrimation. Her "rebellious" tongue hangs out during so much of the video that she must have acquired dry mouth, but that probably doesn't matter as much as the act of her (shockingly!) French kissing a lookalike Barbie-esque doll. Really.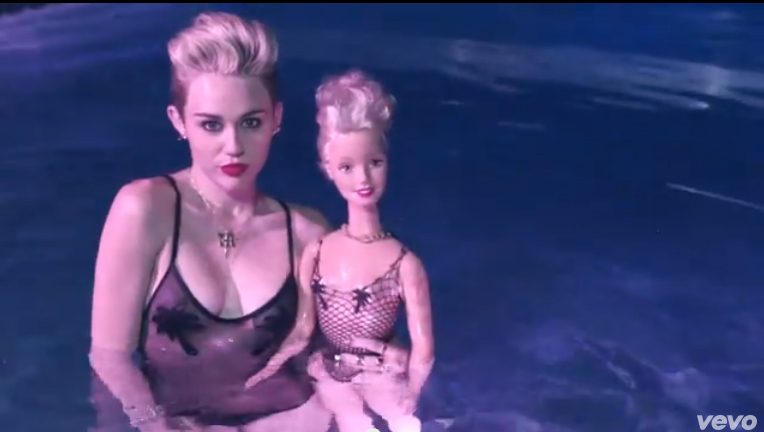 Here's the full video in case you haven't seen it yet. It's just far too much at once. Miley is going for the shock factor, and she's doing it unironically because she's totally serious. And it just doesn't work.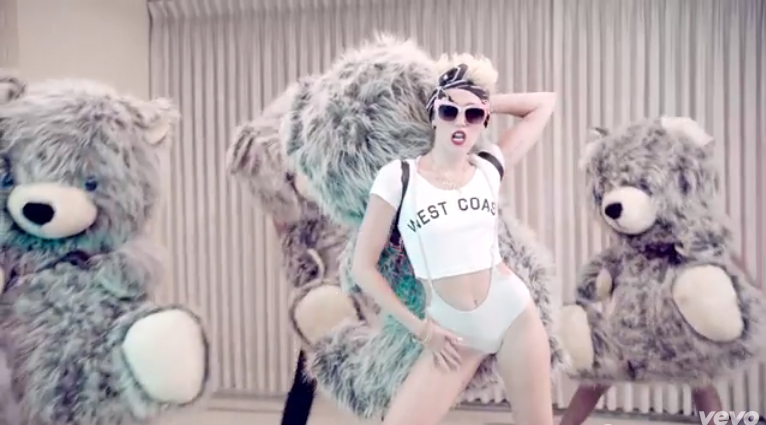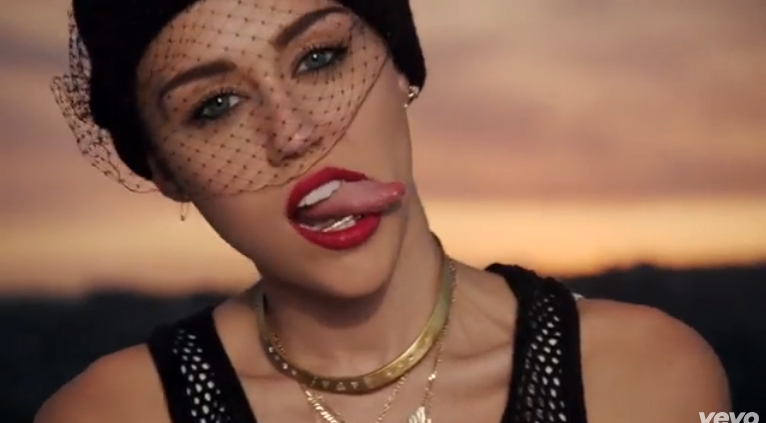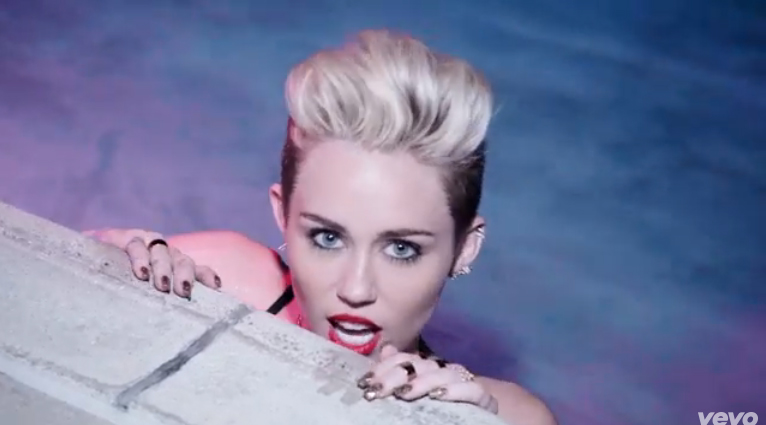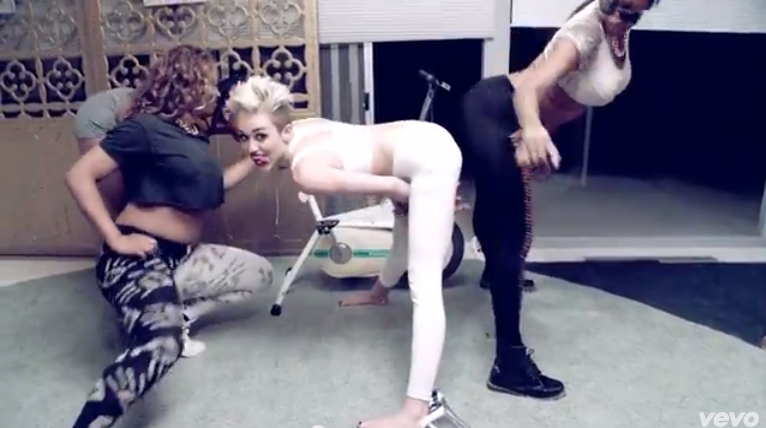 Screencaps courtesy of YouTube