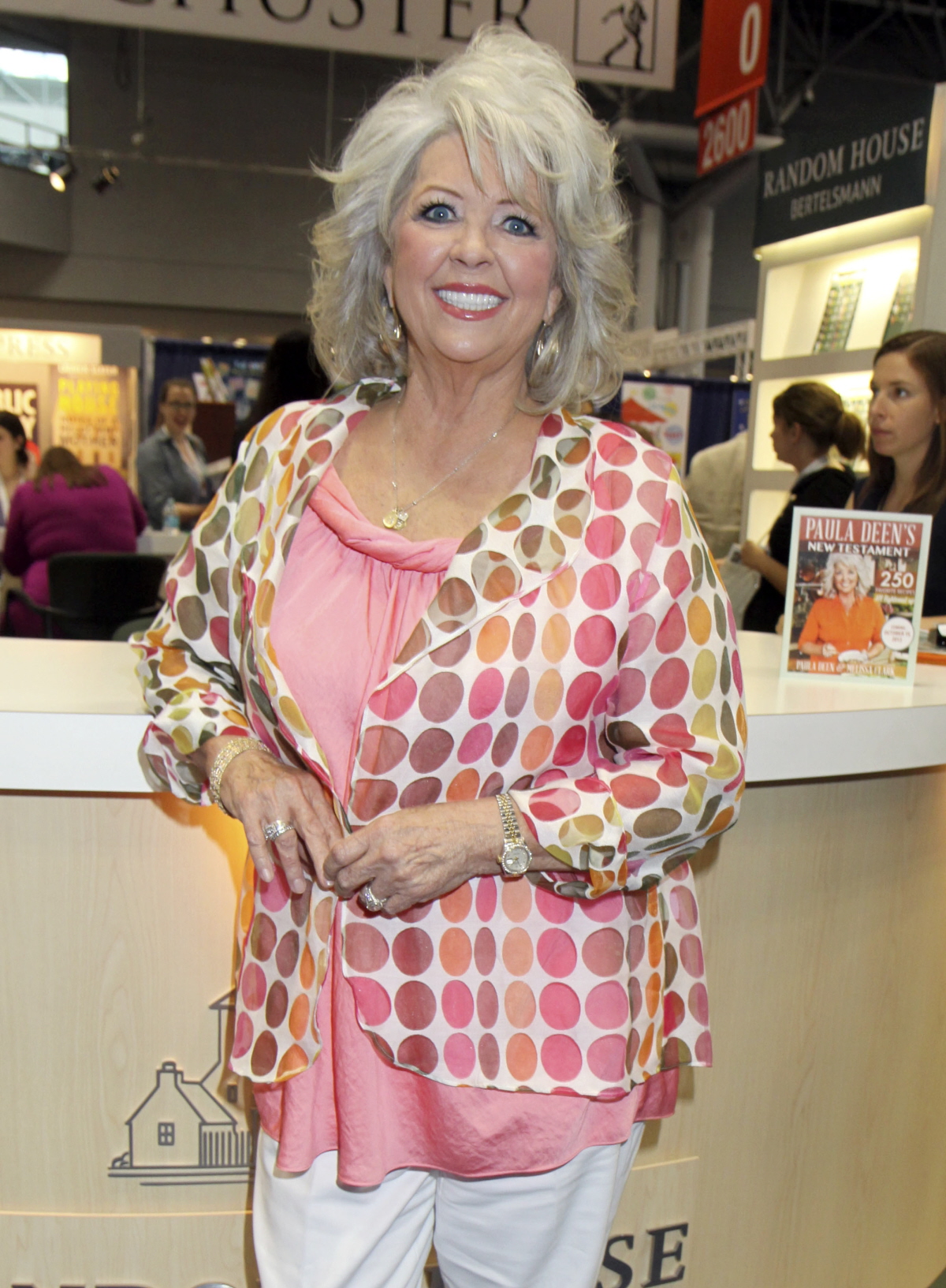 I was a Paula Deen apologist for a long time. You've got to understand, I actually watch a lot of Food Network and Cooking Channel programming. I have my favorites (Ina Garten) and my not-so-favorites (all of the competition shows). I genuinely liked Paula Deen's show. She was a natural entertainer on TV, telling stories and jokes and she always has a one-liner at the ready. I defended her when she announced she has diabetes and everyone acted like she was injecting Diabeetus Kitty into your eyeballs. I defended her when that butthead Anthony Bourdain tried to start something with her repeatedly. But I can't really defend her at this point. Not only is she rather awful, she's also pretty racist.
Last year, CB discussed the lawsuit brought against Paula and her brother Bubba. Go here to read CB's previous story. The lawsuit claimed that Paula and Bubba both used racial epithets, treated their black employees like they still lived in the Jim Crow South, and even dressed up black employees as slaves. So Paula was just deposed for the lawsuit, and OMG.
Celebrity chef Paula Deen has admitted to using the N-word and telling insensitive racial jokes during a May 17 deposition that was videotaped — and also confessed to her brother's cocaine, pornography and alcohol addictions!

Paula, 66, admitted to using the N-word and wanting black waiters to play the role of slaves at a wedding party she was putting together, a new bombshell report from the National Enquirer claims.

"The personal disclosures uncovered have stunned Paula's family and could mark the collapse of her entire empire," a source told the tabloid.

The Emmy-winning kitchen queen was questioned for three hours because of the $1.2 million 2012 lawsuit in which the former General Manager of their Savannah, Georgia, restaurant, Lisa Jackson, claimed use of the N-word by Paula and sexual harassment and infliction of distress and assault by her brother Bubba Hiers.

When asked by Lisa's Atlanta-based attorney if she'd ever used the N-word, Paula responded, "Yes, of course," and gave examples of times she used the offensive term.

In terms of telling racist jokes, Paula said, "It's just what they are — they're jokes…most jokes are about Jewish people, rednecks, black folks…I can't determine what offends another person."

And when asked if she wanted black men to play the role of slaves at a wedding she explained she got the idea from a restaurant her husband and her had dined at saying, "The whole entire waiter staff was middle-aged black men, and they had on beautiful white jackets with a black bow tie.

"I mean, it was really impressive. That restaurant represented a certain era in America…after the Civil War, during the Civil War, before the Civil War…It was not only black men, it was black women…I would say they were slaves."

During the deposition, Bubba also made shocking admissions, including using the N-word in reference to President Barack Obama.

"While Paula and Bubba did make some pretty damaging confessions in their depositions, what they admitted to only scratches the surface of what actually goes on in their daily lives," an insider told the Enquirer.

A representative for Deen exclusively tells ENTERTAINMENT TONIGHT, "Contrary to media reports, Ms. Deen does not condone or find the use of racial epithets acceptable. She is looking forward to her day in court."
Yeah, I can't defend her any more. At all. I doubt Paula is alone in using and enjoying those kinds of "jokes" but at the end of the day, it's highly inappropriate to "joke" like that at work, especially if YOU ARE THE BOSS. If you're the boss and you're telling racist jokes to your black employees in between making them dress up as Antebellum slave-servers, then NO. No, that is not okay.
For what it's worth, People Mag has some addition details that make Paula seem like less of a monster. While Paula did reply "Yes, of course" to the question about using the n-word, she also added, "It's been a very long time." Paula said that she had used the word or thought about using the word in the 1980s when she was a bank teller and the bank was held up by a black bank robber, and she says she "probably" used the word when describing the events to her husband. Paula also said, "But that's just not a word that we use as time has gone on. Things have changed since the '60s in the South. And my children and my brother object to that word being used in any cruel or mean behavior. As well as I do."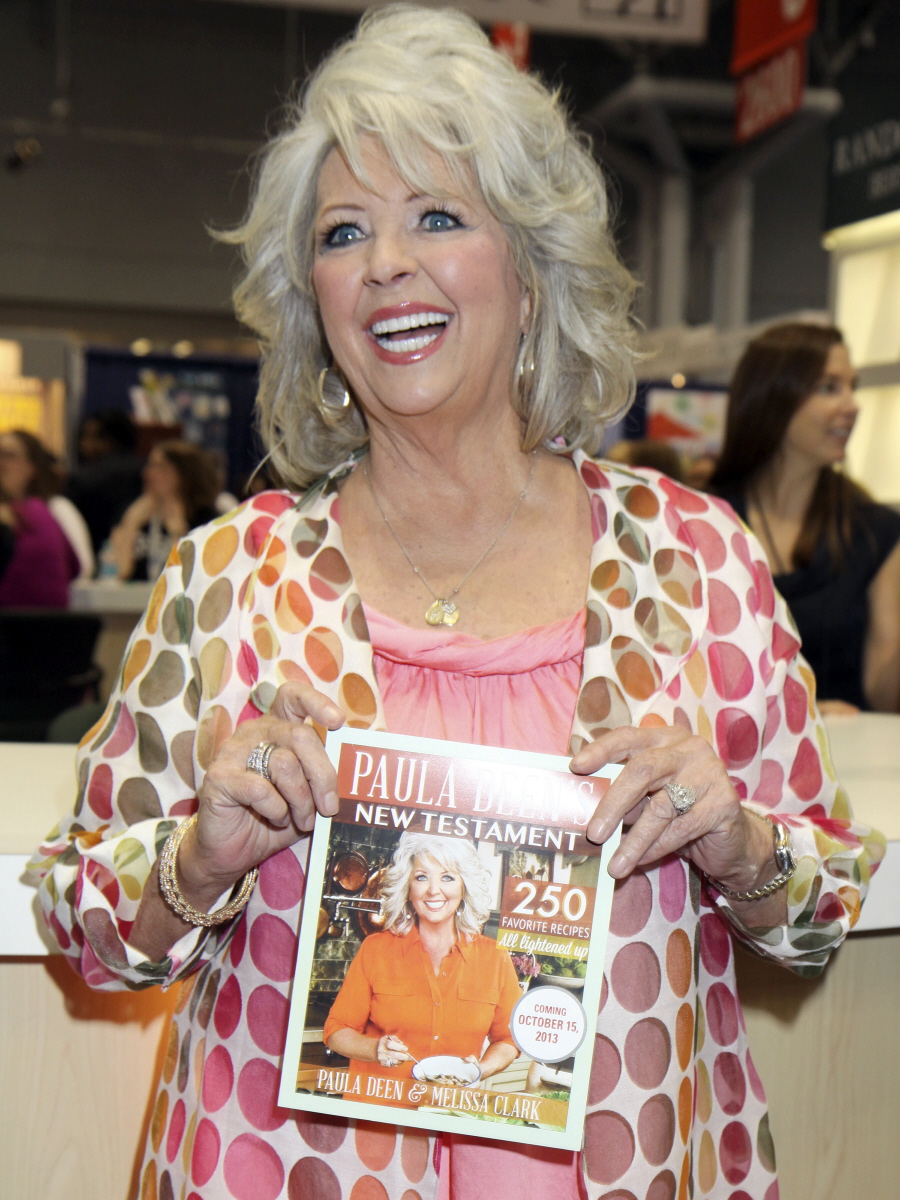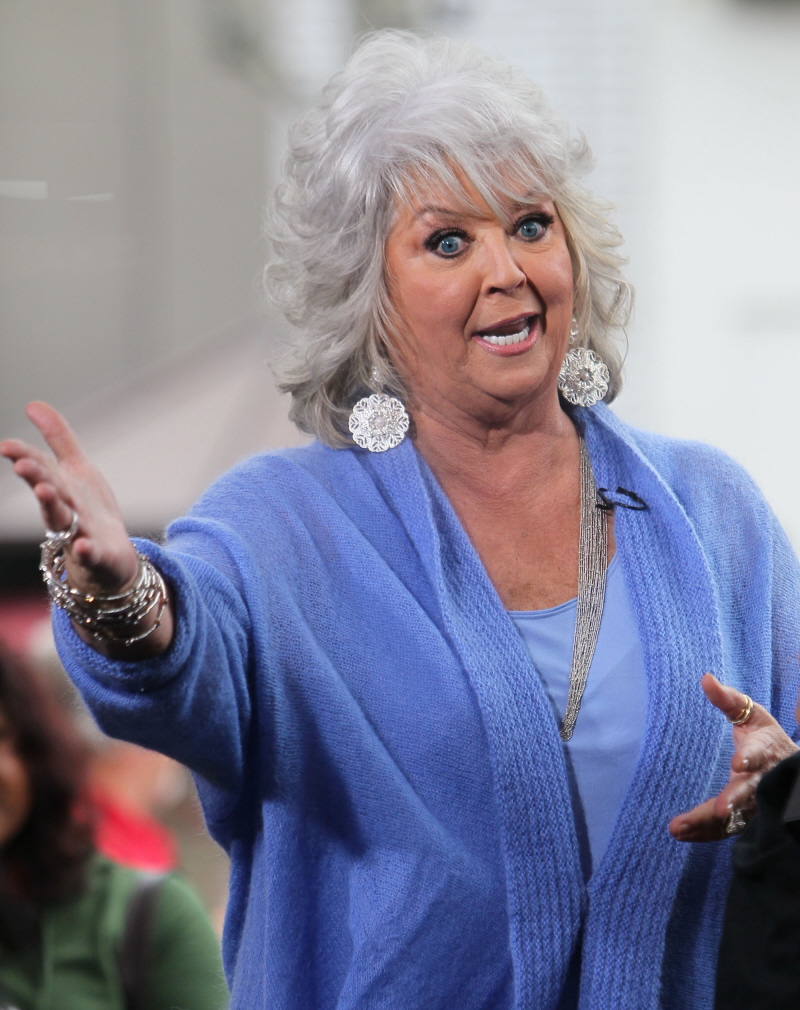 Photos courtesy of WENN, Fame/Flynet.