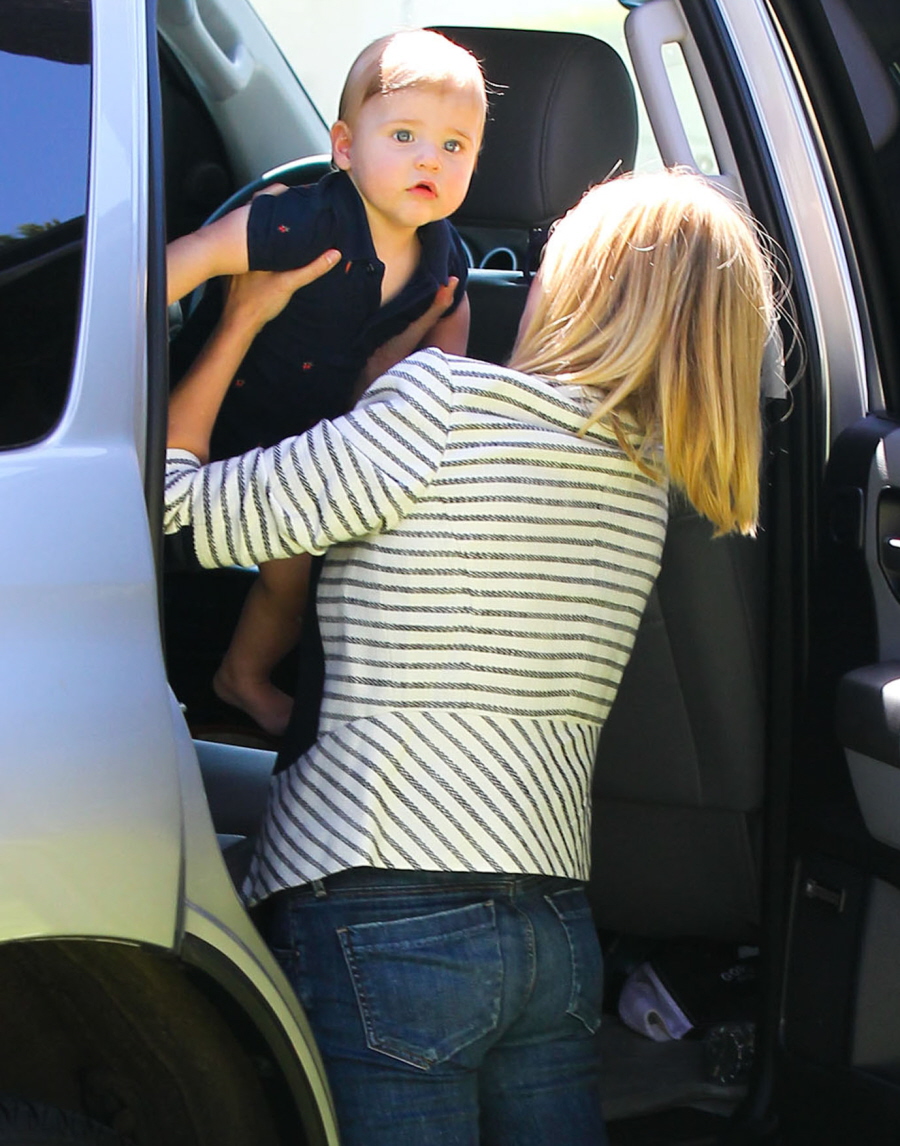 Reese Witherspoon's blonde genes are super-strong, right? These are new photos of Reese and baby Tennessee visiting a friend's house yesterday in Brentwood. This is the first time I've really gotten a good look at Tennessee's face and… he looks a lot like Deacon at that age. It's like the biological Jolie-Pitt children – certain genes are just stronger than others, which means that all of Reese's babies all sort of look the same, regardless of the paternity. If I didn't know better, I would even say that Tennessee looks like he could be Ryan Phillippe's son as opposed to Jim Toth's son.
Reese's drunken, smack-talking, crazy arrest happened about two months ago. Have you already forgiven her? I haven't. I haven't been able to look at photos of her without thinking about how crazy she acted when her husband was being arrested for a DUI. It completely changed the way I think about her. It completely changed the way I think about Reese's relationship with alcohol too, and remember – she hasn't stopped drinking and neither has Jim. They were photographed getting boozy a month after their dual arrests too.
I think what bothers me most of all is that now I'm even more aware of Reese doing things for "show" and how it seems like she's actively trying to mix up her image a little bit. Last week, she was shopping in Beverly Hills in a fluttery miniskirt and the wind gusted up… and you could see that she wasn't wearing underwear. She flashed her naked butt to the paparazzi – go here to see the NSFW photos. It's like she's a Disney teenager trying to prove that she has a more "adult" image.
Cute kid, though.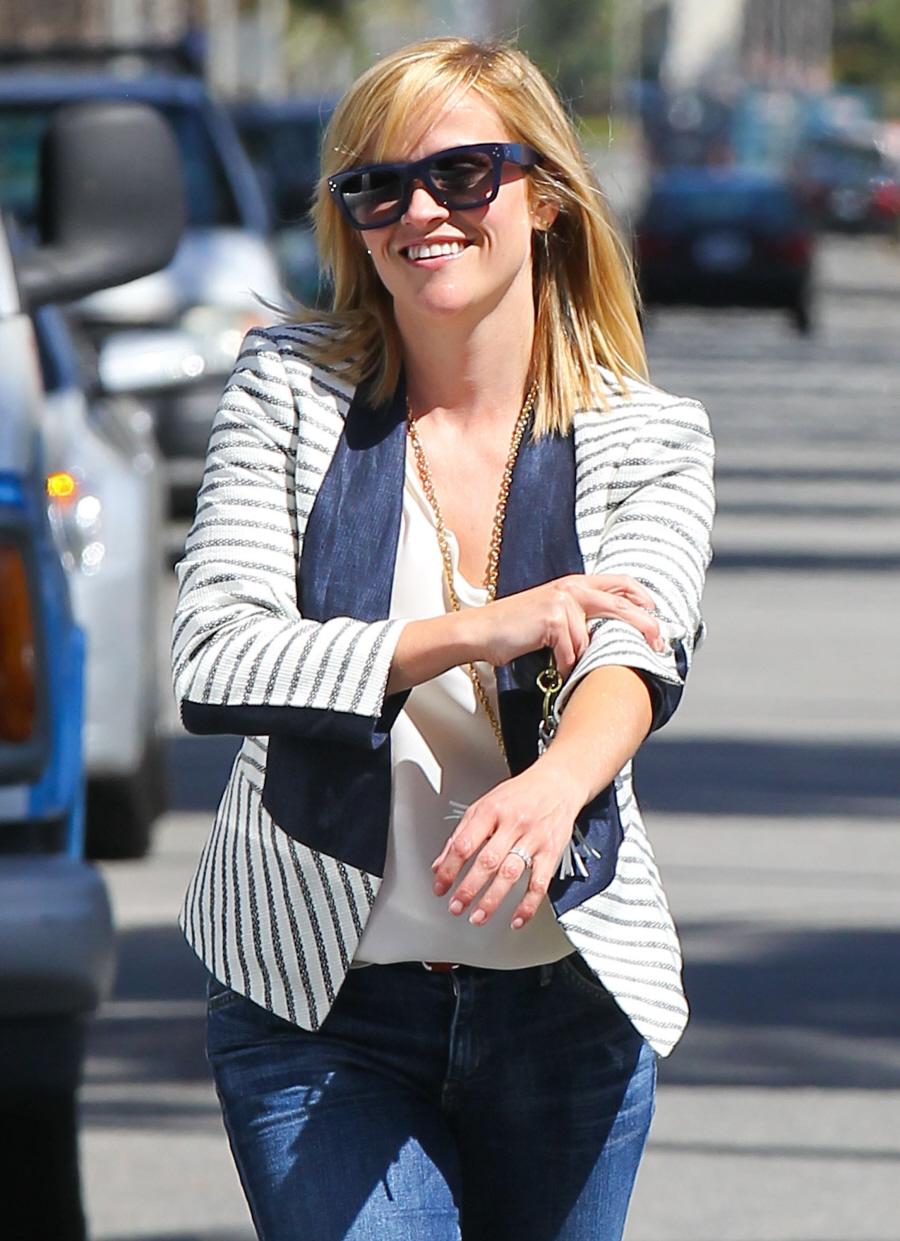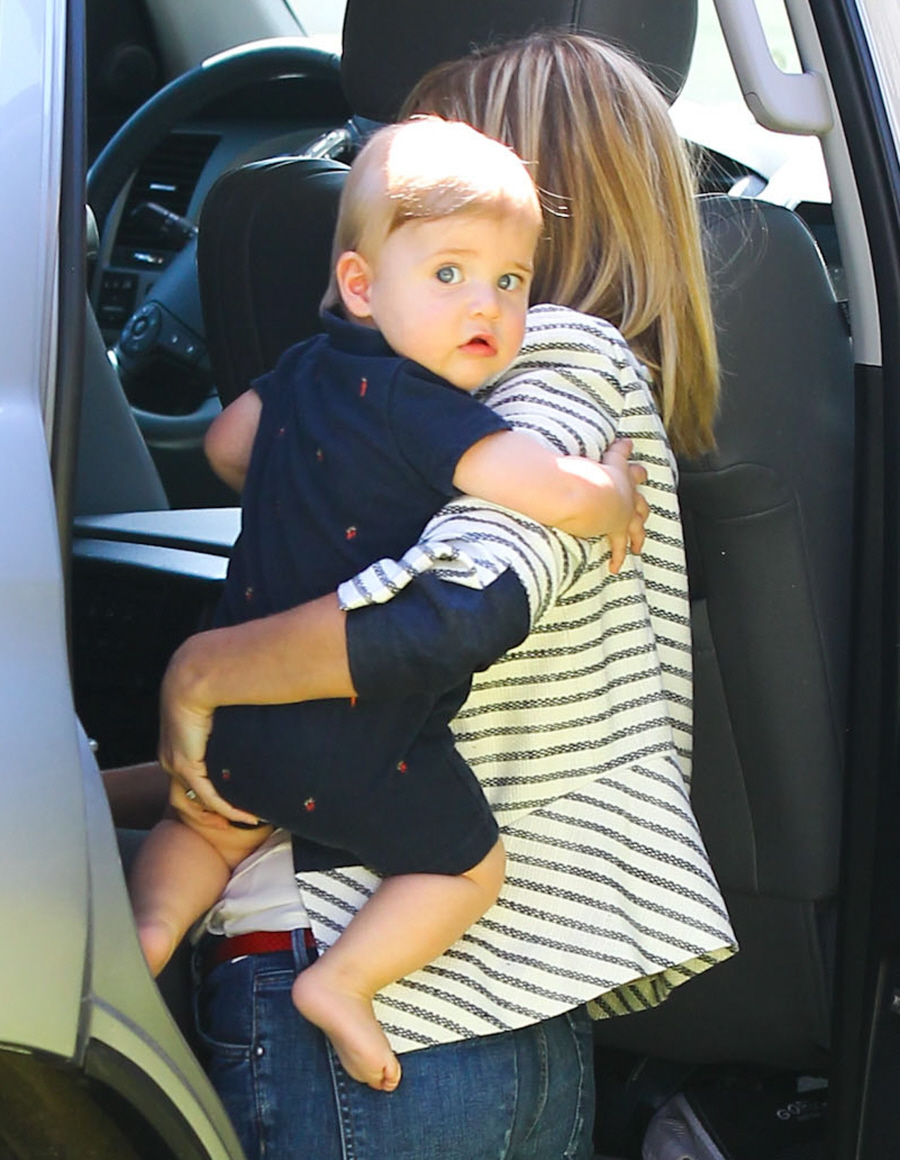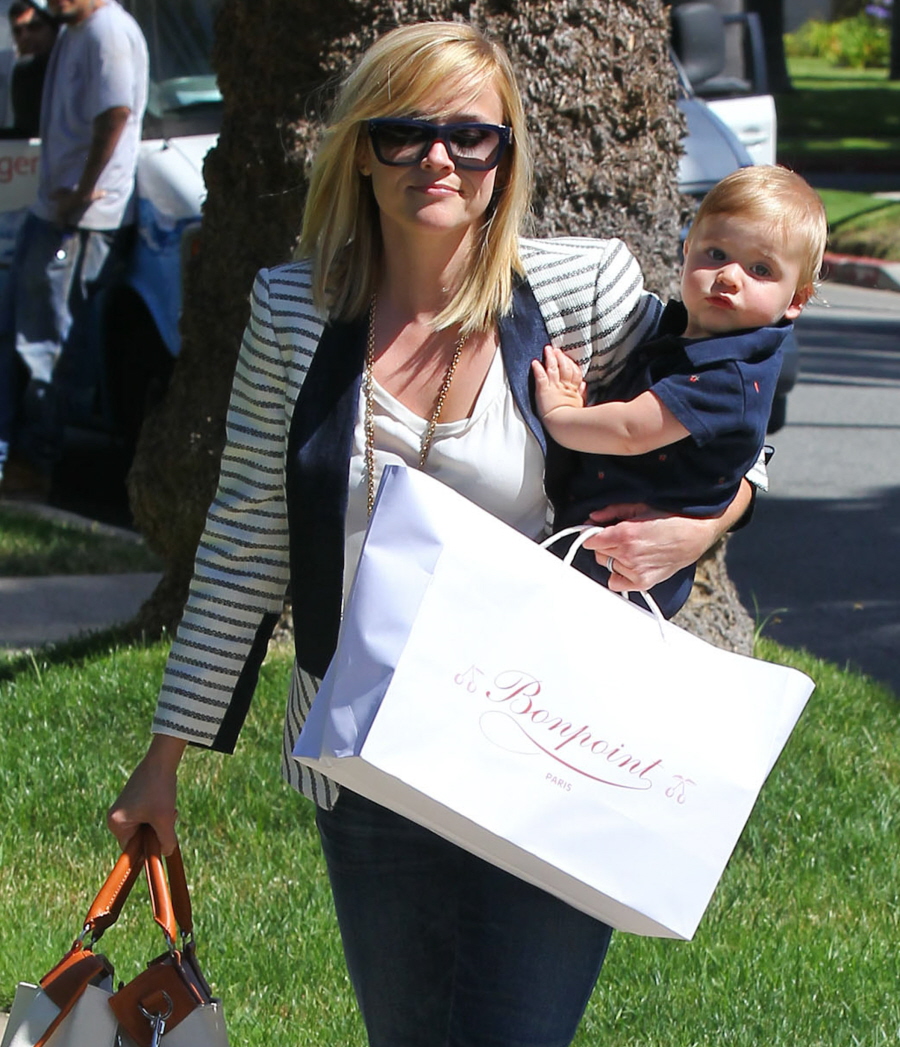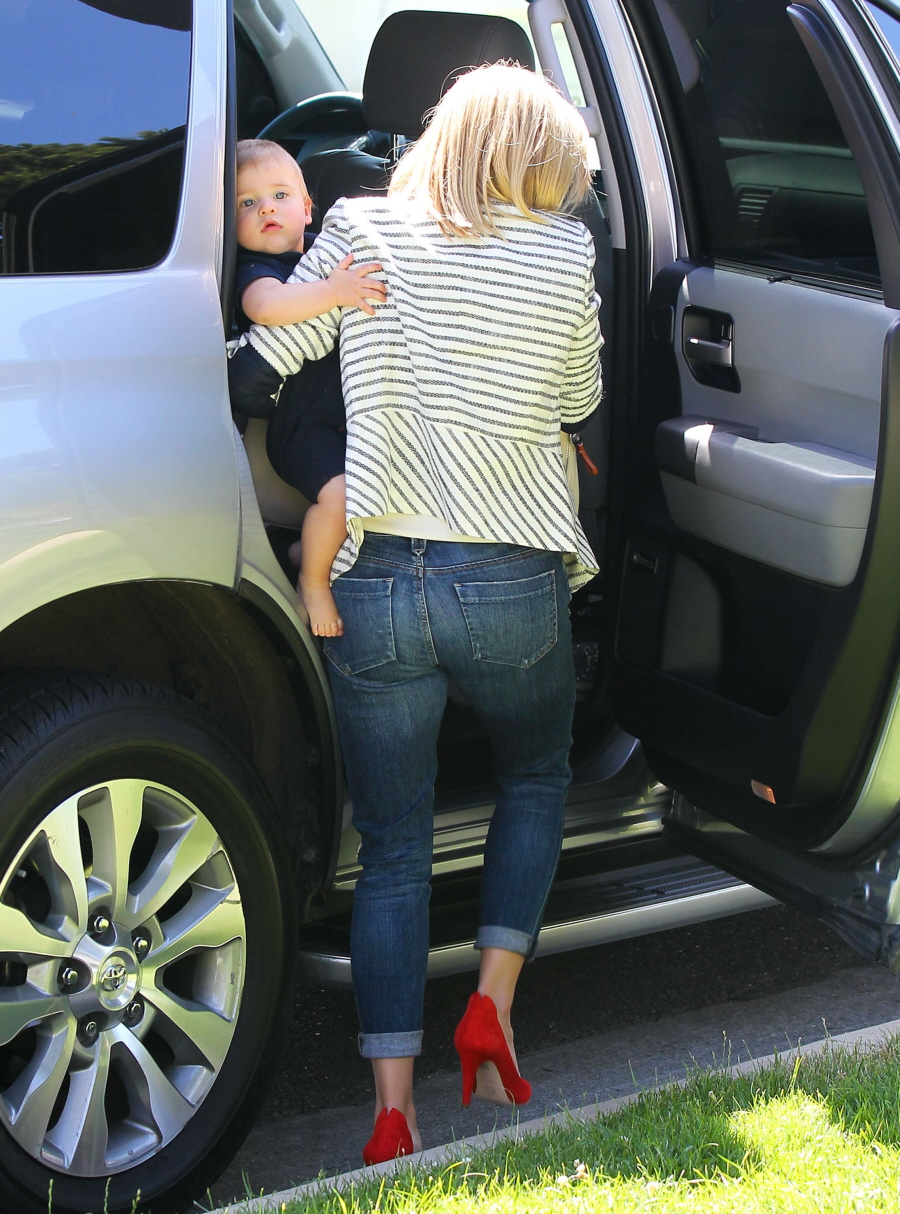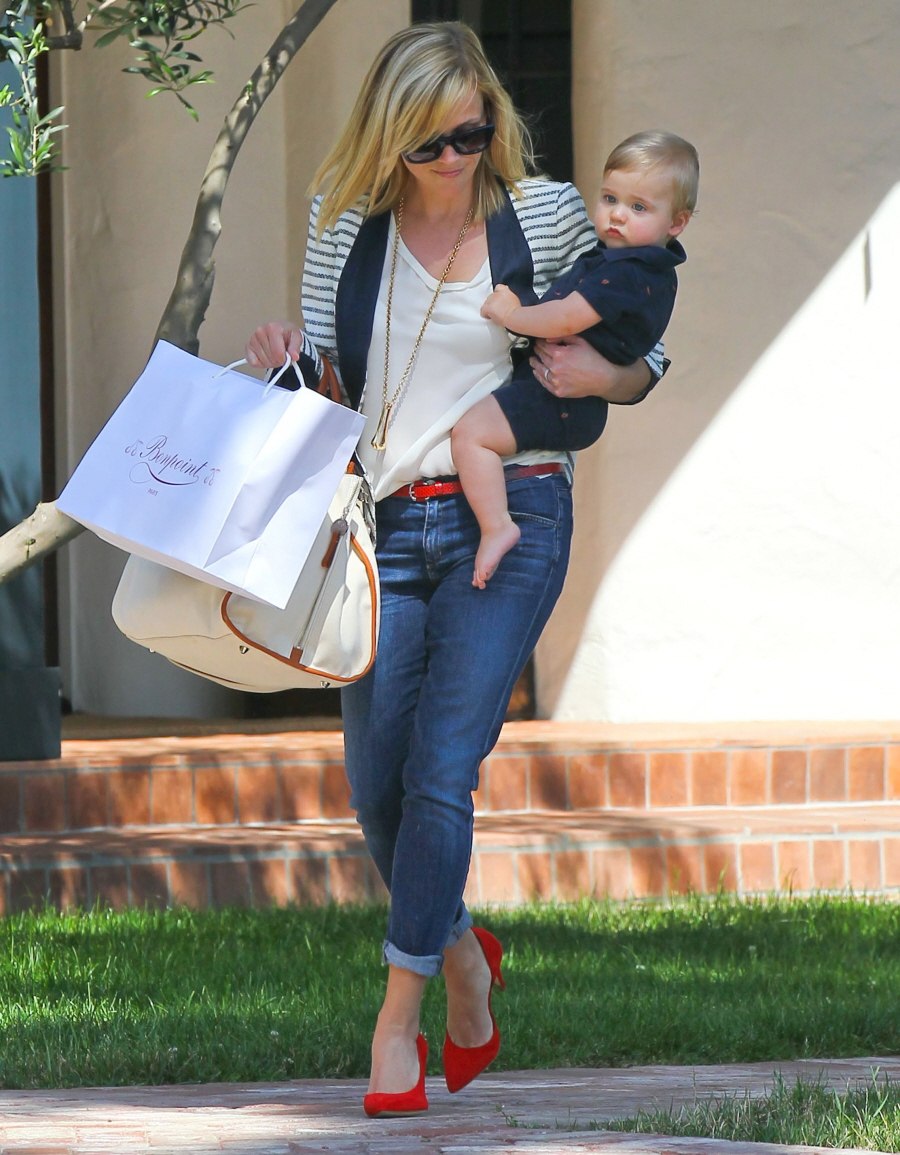 Photos courtesy of Fame/Flynet.