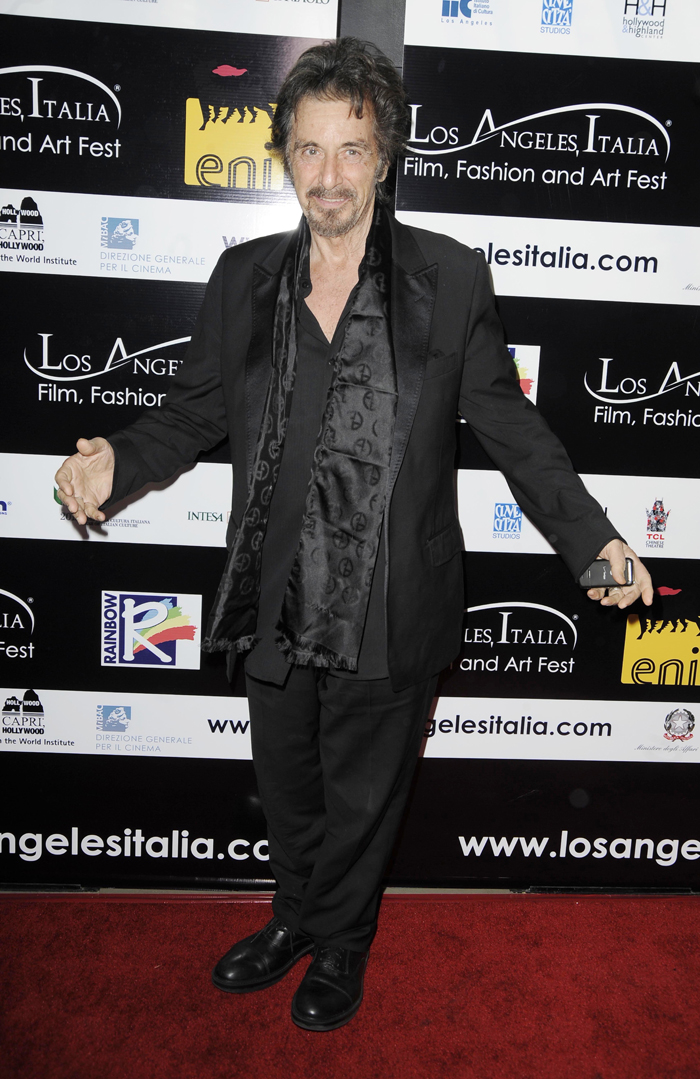 This is just a fun story that I got a kick out of reading, and hopefully, you will too. I love Al Pacino so much — or, at least, I adore the idea of Al Pacino in his former life when he was an actor who didn't sign up for absolutely any movie he was offered. But the new Pacino is somewhat noteworthy too for the hilarity involved with his weird-ass scarf obsession. Seriously, I give Russell Brand and Johnny Depp a tough time for their careful reliance upon scarves, but Pacino has them both beat as far as his embarrassing selection goes. Peace signs, really? Dude.
Anyway, this week's issue of the Enquirer has a tiny story in the gossip section about how Pacino threw a screaming fit at his iPhone because the Siri app kept messing with him. Then his buddy Christopher Walken (speaking of guys have devolved into bad movie mavens) got worried about Al until he realized that his friend was not fighting with an actual person. Here's the story: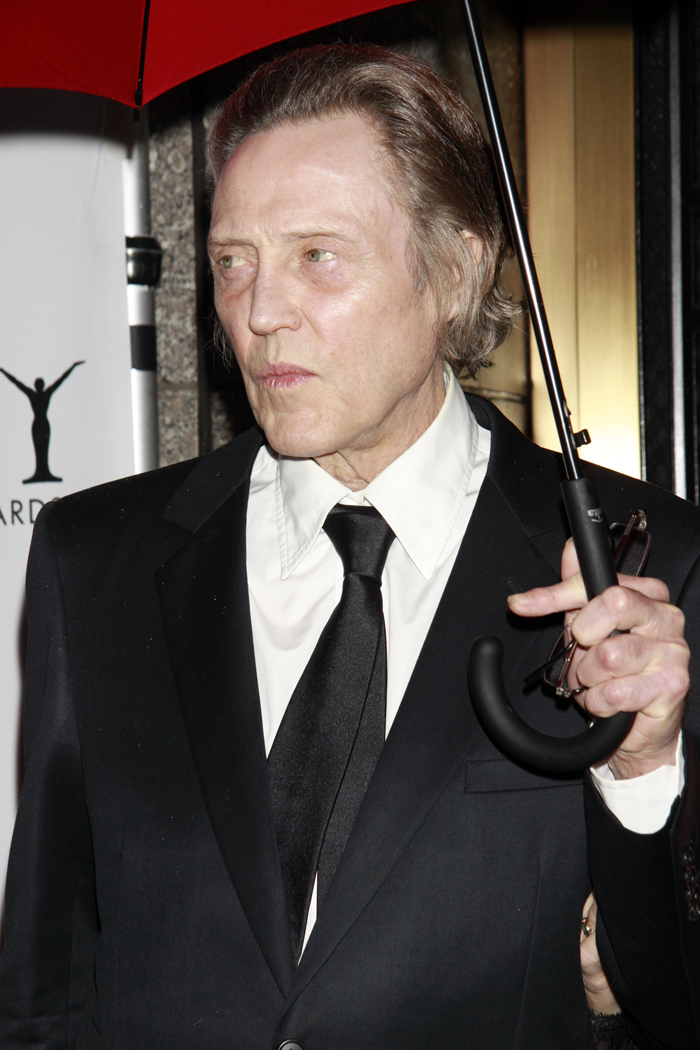 Al Pacino and Christopher Walken were unching at LA's Brite Spot eatery when Al visited the men's room — and moments later Walken heard loud pounding — and his pal screaming profanities! Rushing in, he found Al furiously stomping his Smartphone — smashing it into pieces! "Smart phone, my ass," Pacino was bllowing. Said an eyewitness: "Al had been trying to use the so-called 'Siri' feature on his iPhone, but the automated voice kept giving him wrong information. Angrily eyeballing his shattered phone, Pacino snarled, "That's the last time that f***ing witch speaks to me!'" Exiting the john, the stars got strange stares as they headed to their table. Cracked Walken to the waitress: "And people think I'm the crazy one!"
[From Enquirer, print edition, July 8, 2013]
I believe this story mostly because Pacino seems like the type to grumble over the new-fangled technology available to "kids these days" (maybe he should ask his 33-year-old girlfriend for a tutorial). Still, doesn't it seem strange that Pacino was consulting Siri … in the bathroom? When I think of Al Pacino in the bathroom, I immediately recall the iconic scene in The Godfather where Michael Corleone left the men's room and (SPOILER ALERT – ha!) shooting Virgil Sollozo and Captain McCluskey. Now Pacino is shouting at Siri in the bathroom. Damn.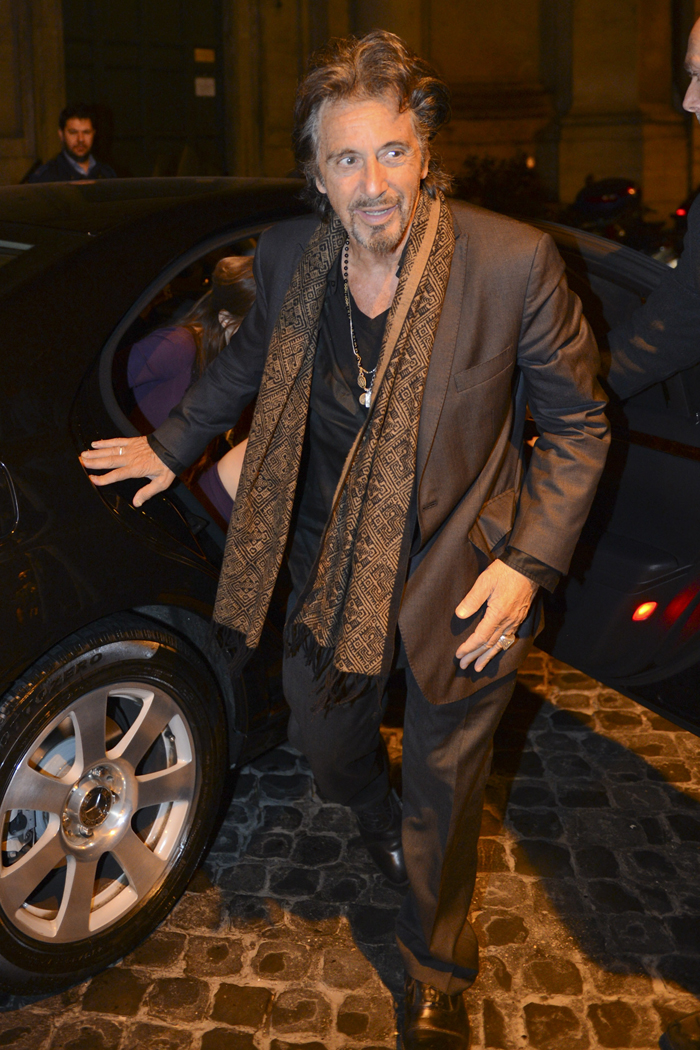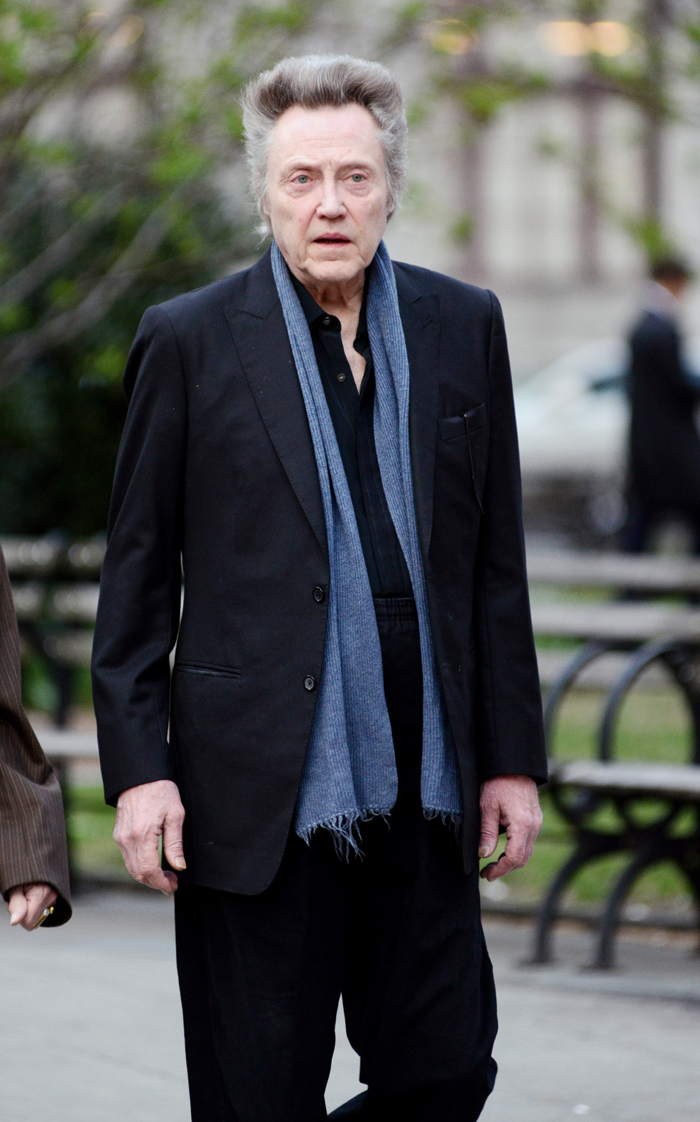 Photos courtesy of WENN