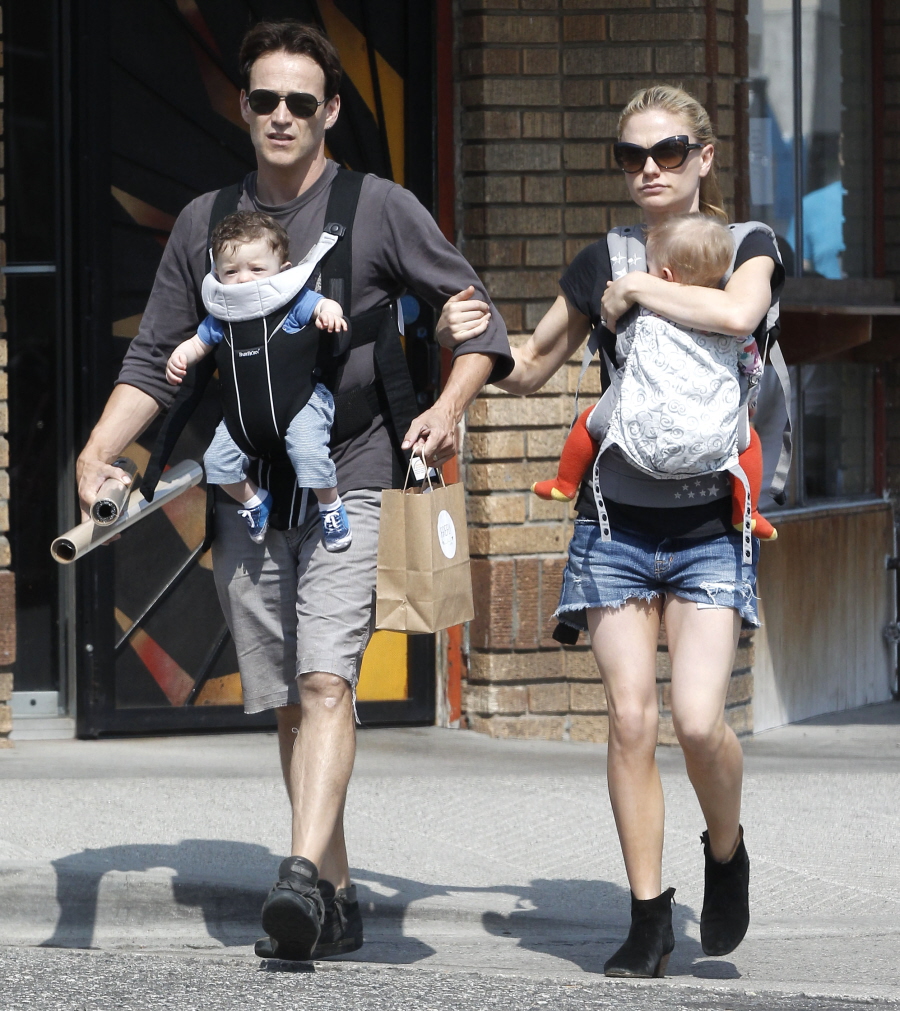 Here are some new photos of Anna Paquin, Stephen Moyer and their children out and about in Venice, California over the weekend. It was only a few weeks ago when we finally learned the names of their 9-month-old twins – the boy is Charlie (I think Charlie is in his dad's arms) and the girl is Poppy (carried by Anna). At first I thought Charlie had really dark brown hair, but I guess that was just a shadow. They're both pretty fair children, maybe Poppy is slightly blonder than her brother. They're really cute babies. I know all babies are cute, obviously, but we rarely get to see these two babies. In fact, I think this is the first time I've really seen their faces. It seems like Charlie takes after his mom and Poppy looks more like Stephen. Maybe that's just me.
I was going to say that the coordination for this family makes it look like they're going on vacation or something, but Fame/Flynet says Stephen and Anna just took the babies out to lunch and then they picked up Stephen's daughter Lilac at the bus station in Tarzana. What was she doing on the bus? I don't know. I do like that it seems that Stephen does spend a lot of time with his oldest daughter even though he and Lilac's mum split up a while ago. He seems to strive to be a hands-on dad. And Anna seems to enjoy being a step-mother too, and she does it with very little drama.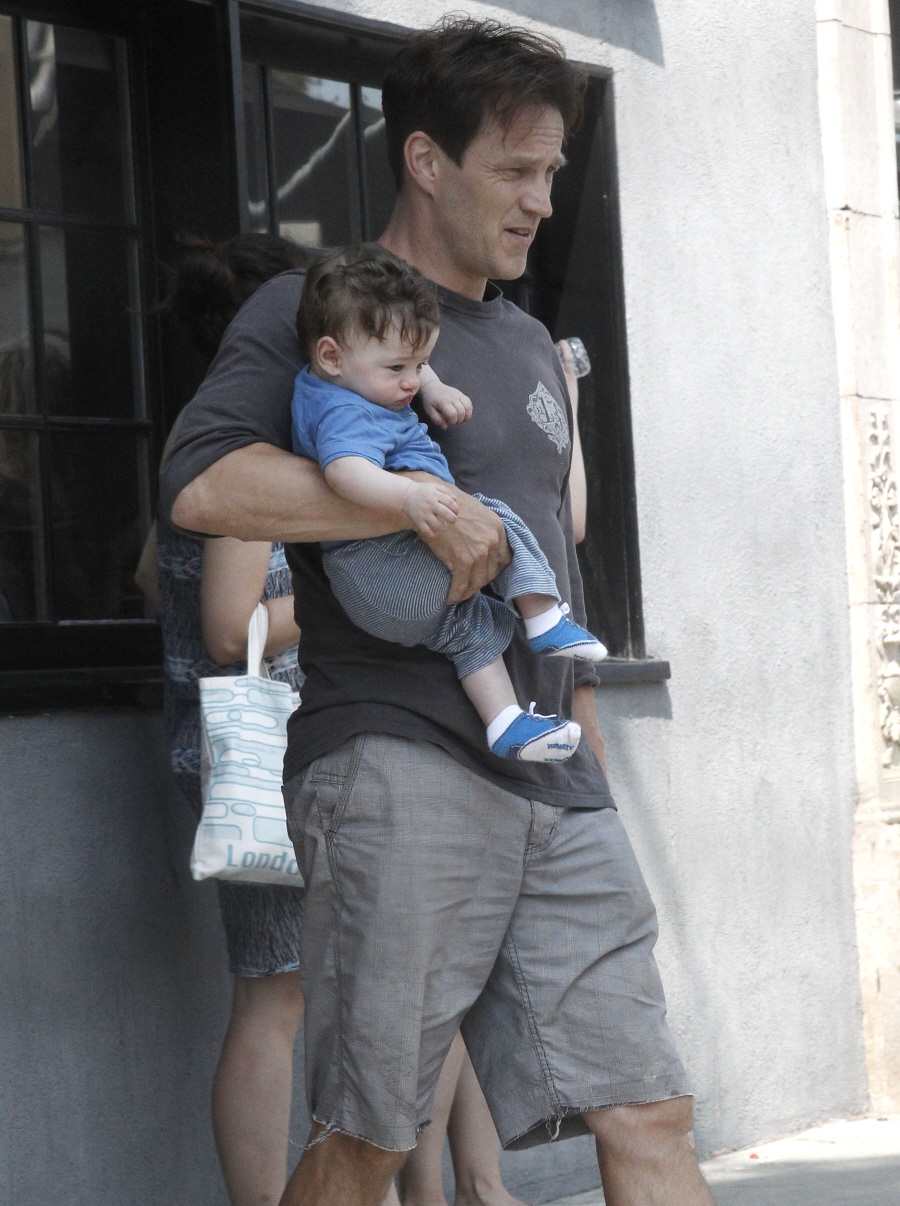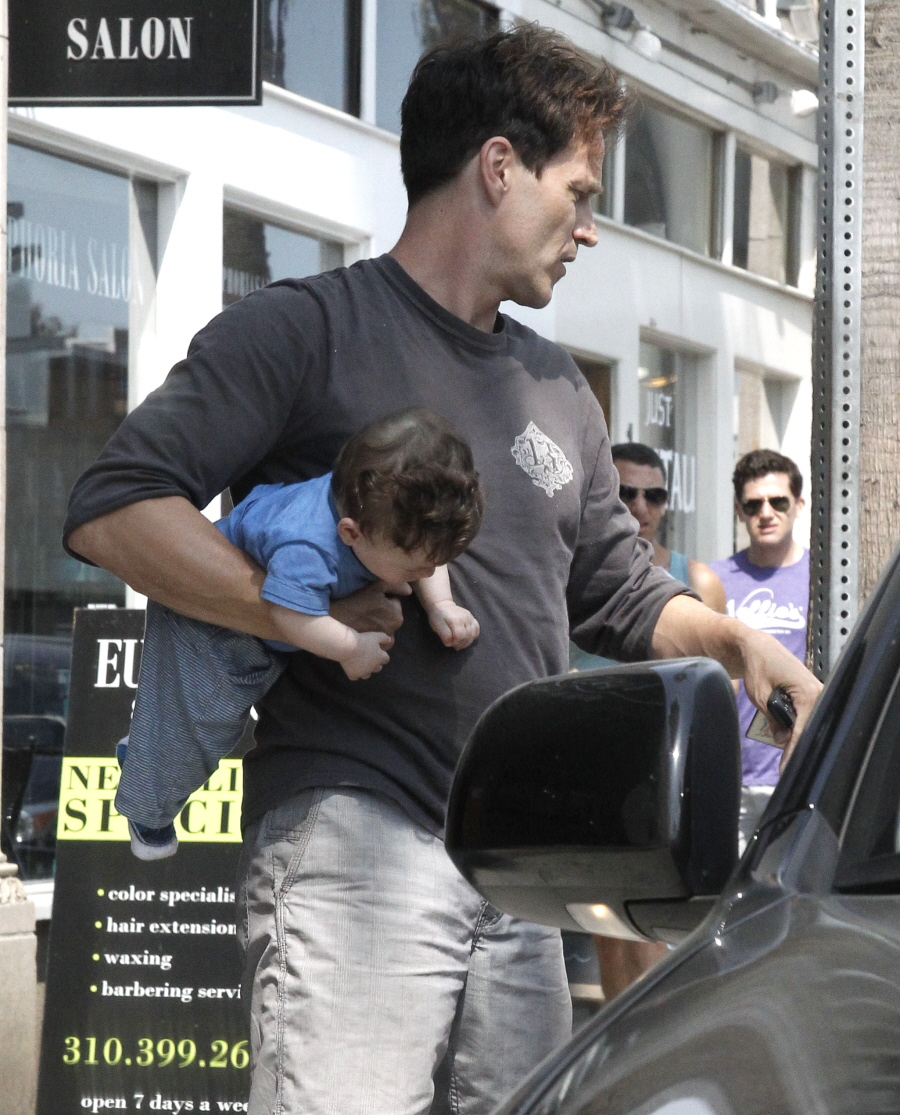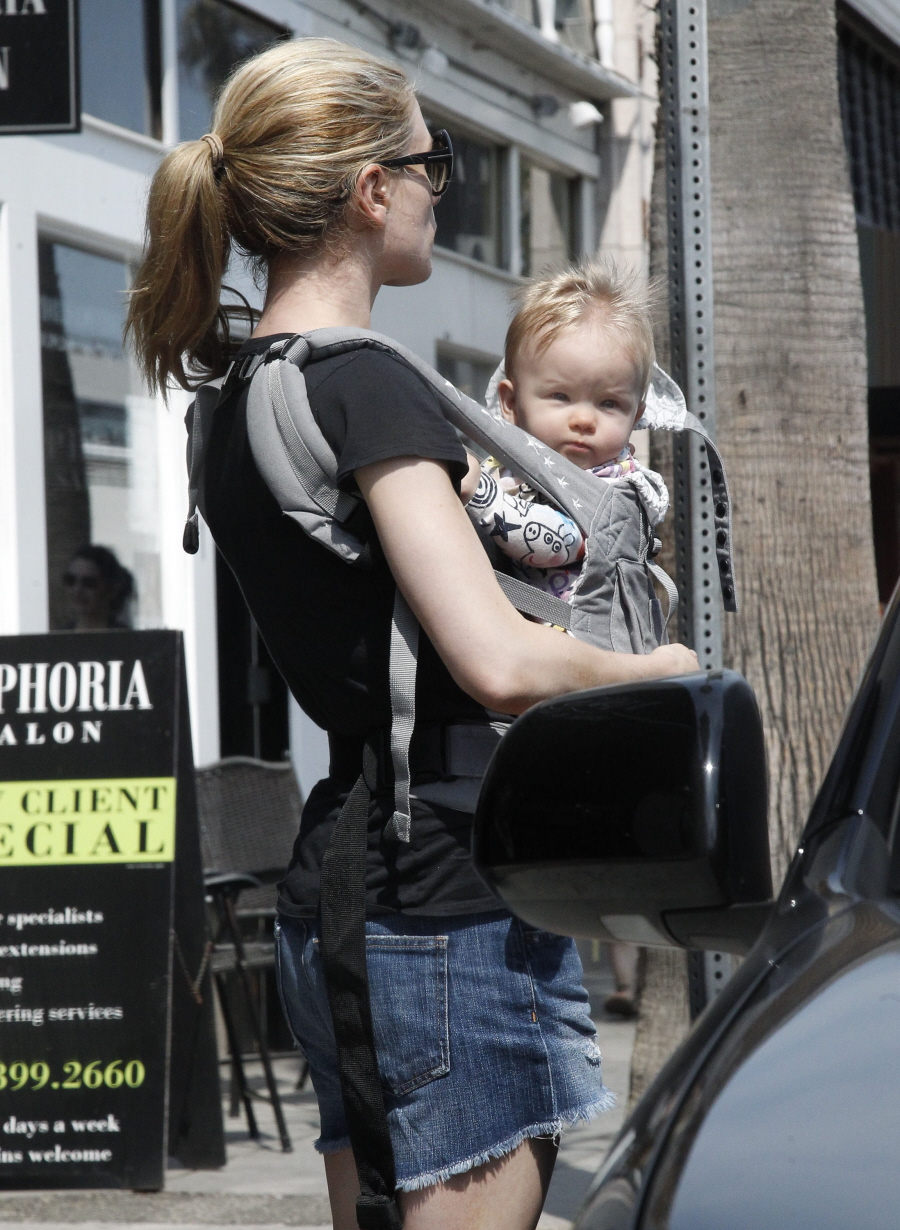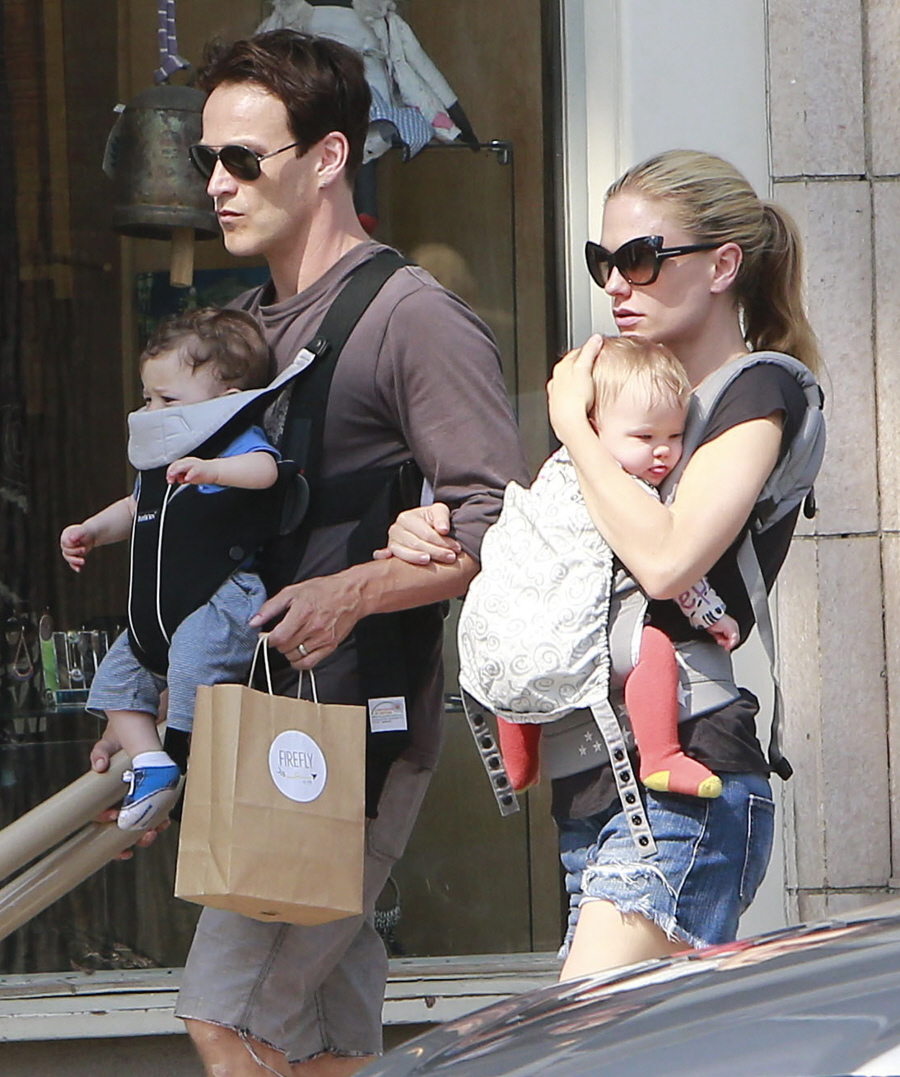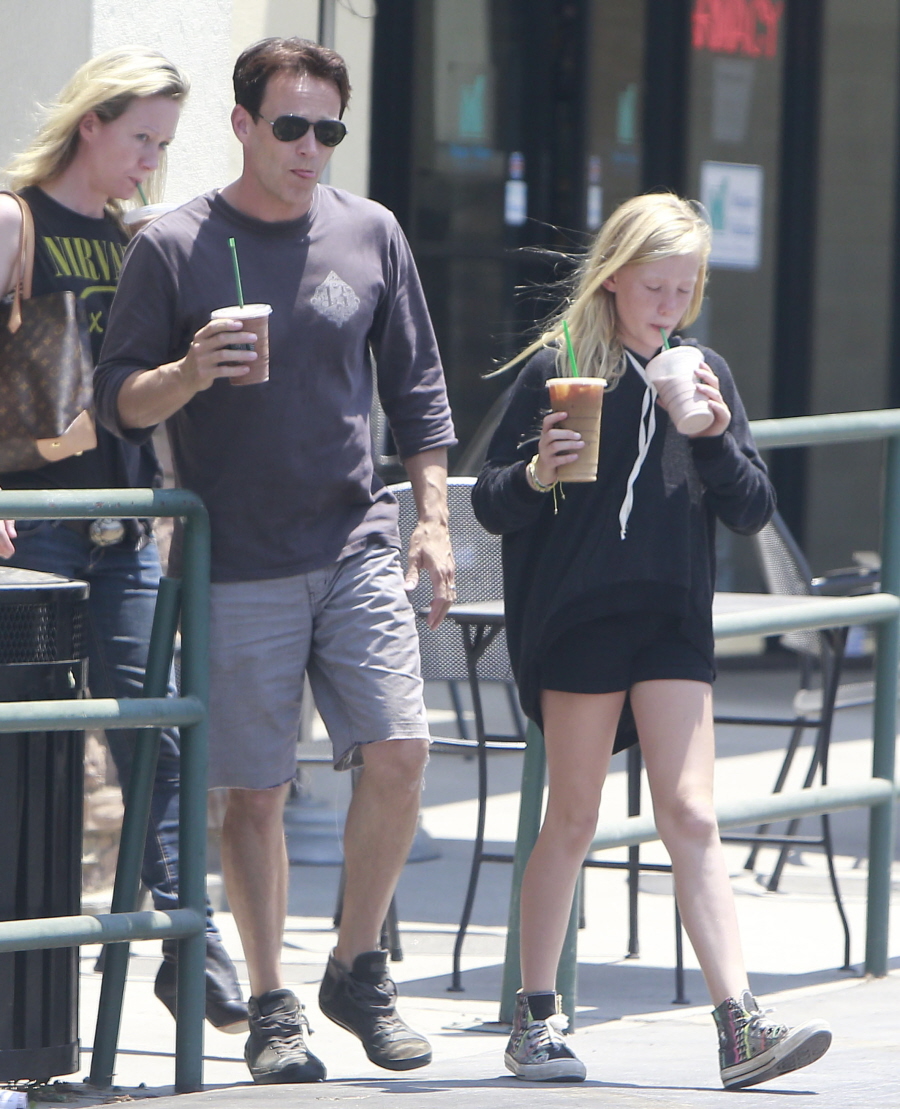 Photos courtesy of Fame/Flynet.