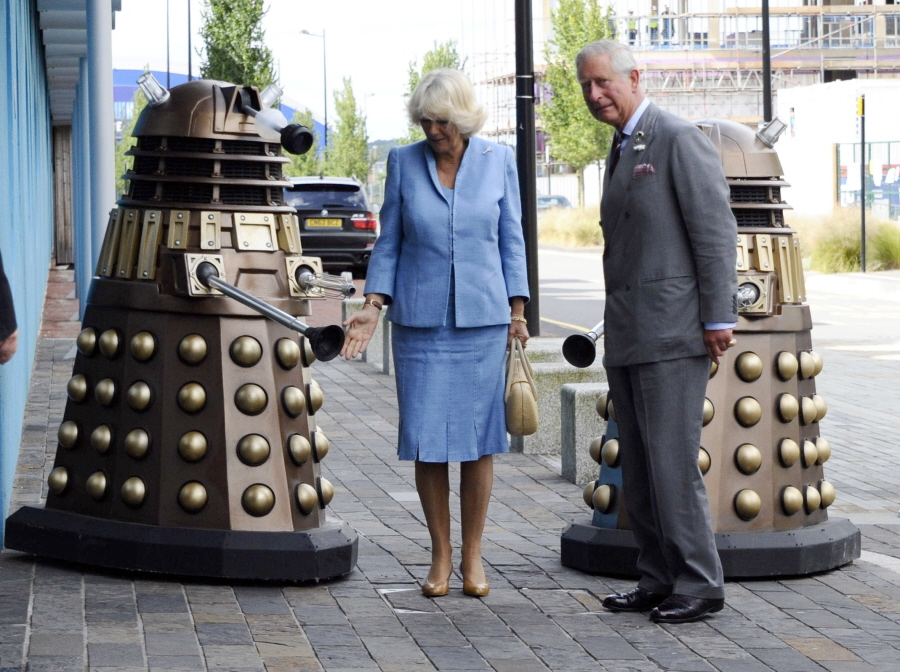 Here are some new photos of Prince Charles and the Duchess of Cornwall on the Cariff set of Dr. Who. THEY MET THE DALEKS. They posed with the Daleks!!! I'm sure that the Dr. Who fans (the "Whovians") will be going crazy right about now. I would love to know if Charles tried to shake a Dalek's hand. "Nice chap, that Dalek. Quiet bugger."
As it turns out, Charles has been a Whovian for a long time. The Telegraph has a long article about Charles letting his inner Whovian nerd out of the closet while he and Camilla took a lengthy tour. The producers even let Charles jokingly "voice" one of the Daleks, and Charles got to say "Exterminate!" They also got to step inside the Tardis. Matt Smith was there too, and he told Charles that he should play the new Doctor. And they let Camilla play with all the buttons in the Tardis too.
This year is Dr. Who's 50th anniversary, and that's why Charles and Camilla did this photo-op. Plus, you know, Charles is a huge fan and he's been watching Dr. Who since he was a teenager. The blockbuster 50th anniversary episode will air in November. Matt Smith told The Telegraph that the Prince of Wales could easily play the new Dr. Who and, "he certainly knows his way around the Tardis, so who knows? He would have to audition like anyone else though. He was a pilot so he knows how to fly, and he was very interested in all the technical side of the Tardis. It's wonderful to know he is a fan of the show – he is the Prince of Wales and we film in Wales so we like to make a virtue of that."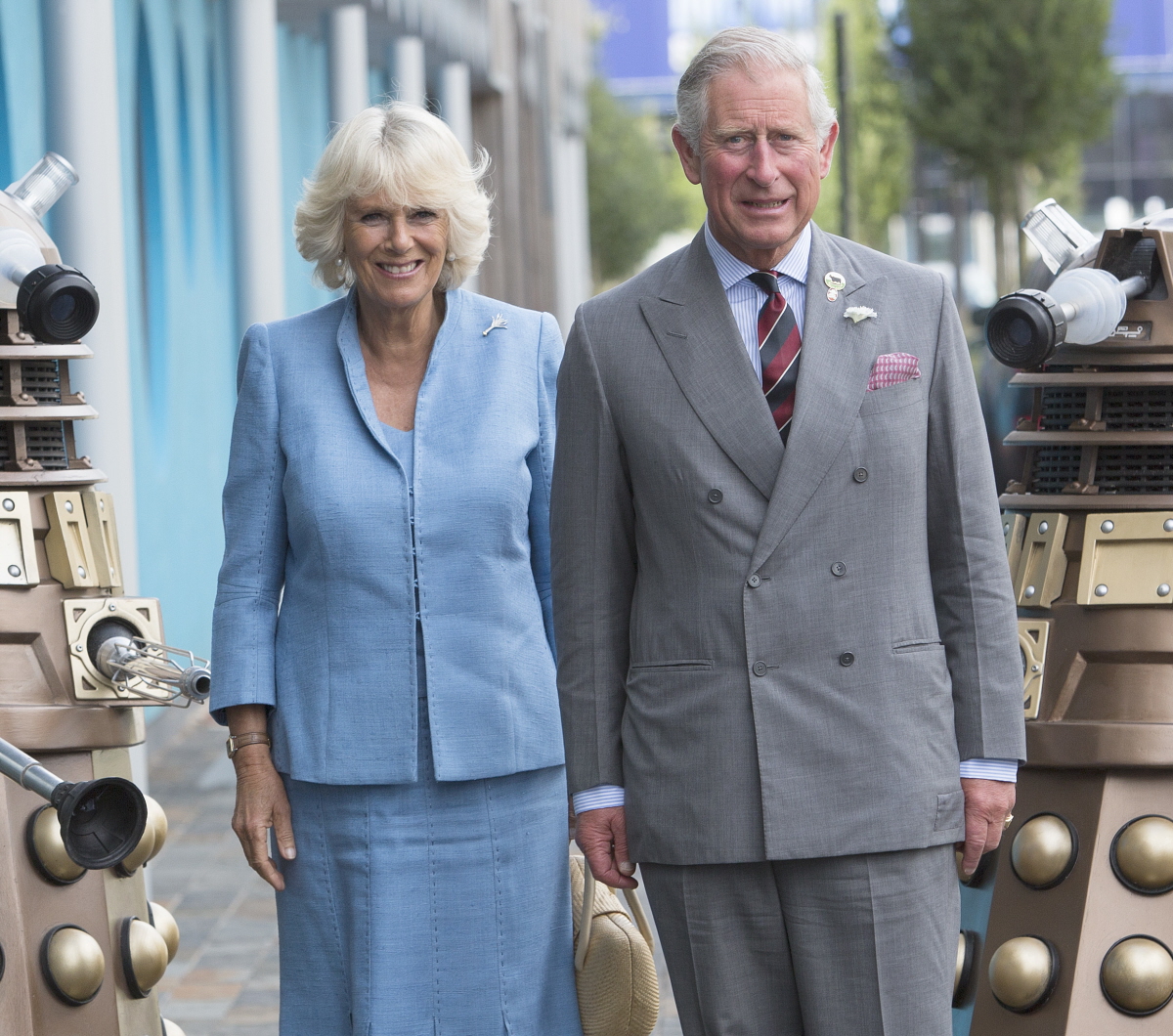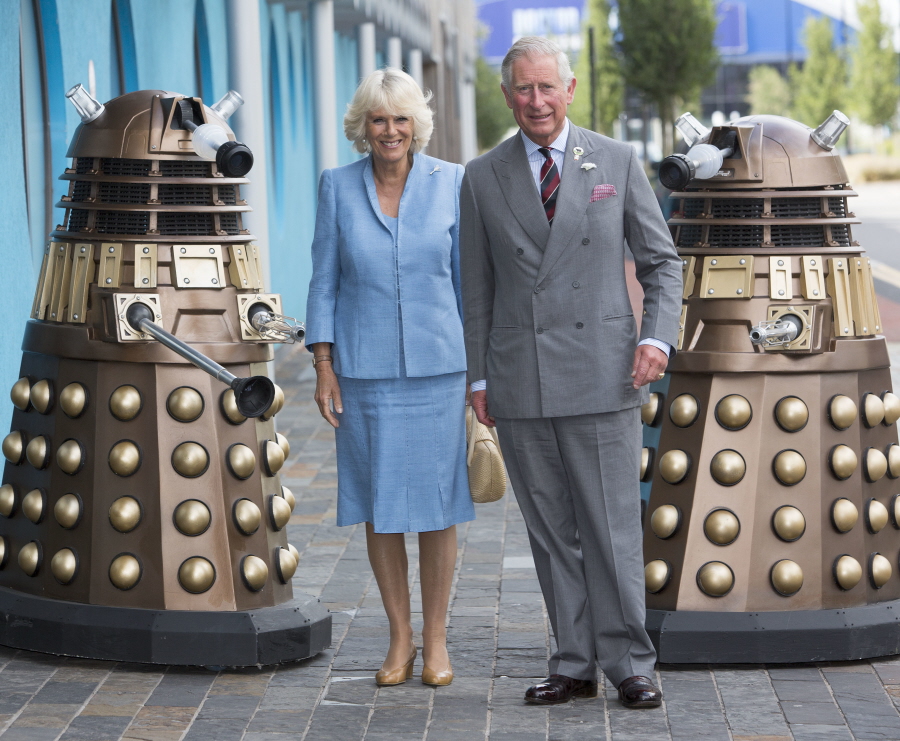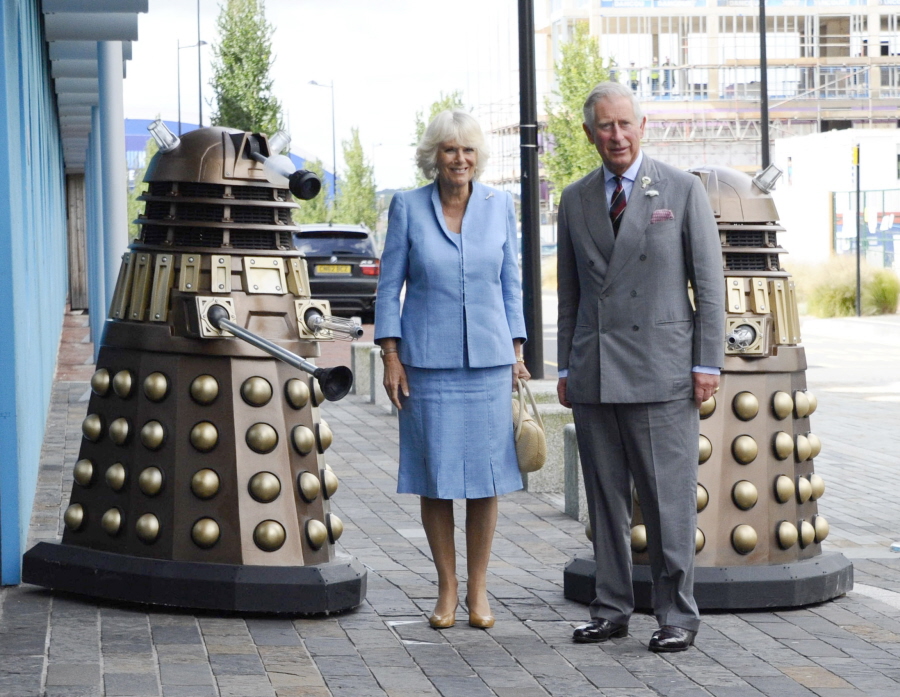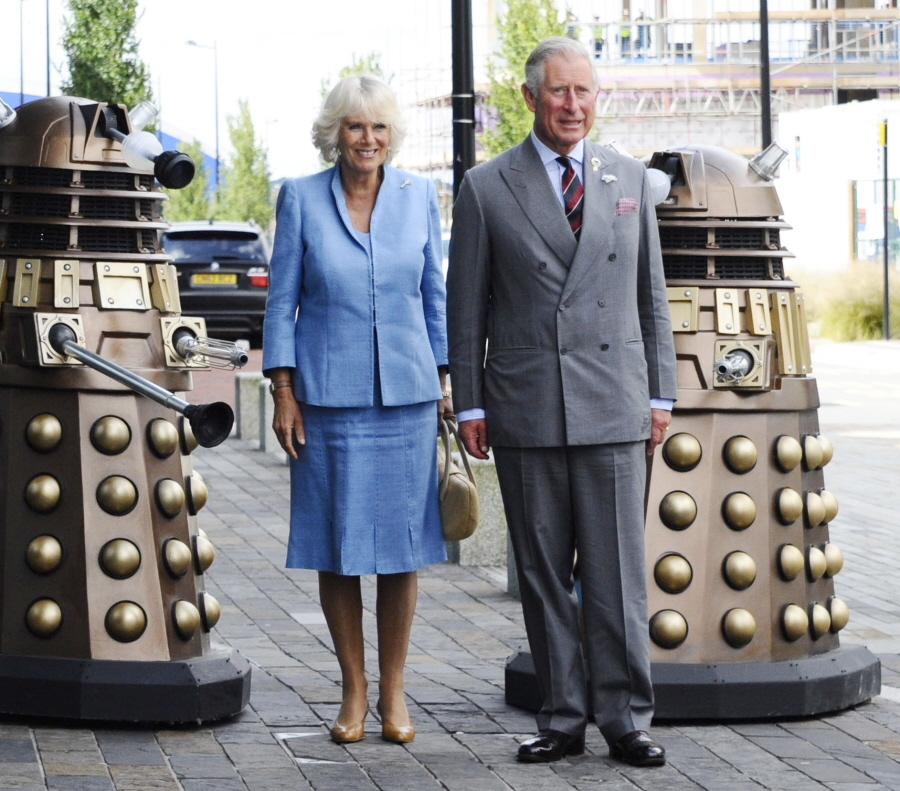 Photos courtesy of WENN.