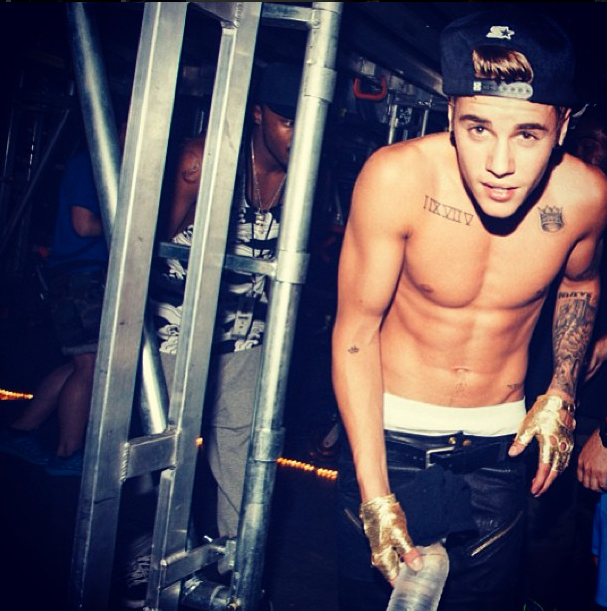 Okay, people. Justin Bieber must be paying attention to the fact that his carseat photos are still getting massive play on a certain gossip site because he's decided to post some more really gross shirtless photos to his Instagram account. Clearly, Biebs is trying to tell us that our little baby's all grows up (to paraphrase Vince Vaughn in the Swingers diner scene) because he's got a ridiculous six pack. This is like, the tiniest six pack ever … made up of those 7.5 oz soda cans.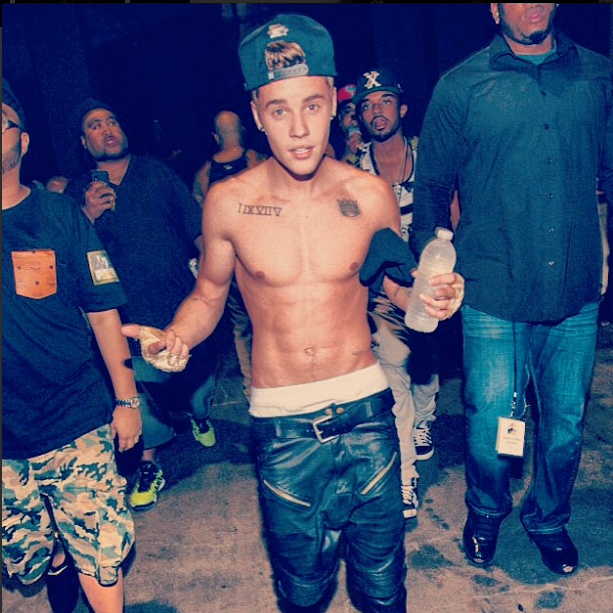 That puny physique isn't the only thing that Bieber is defensive about, and he's planning to show us a little something with his upcoming music releases, according to his creepy manager, Scooter Braun. In the same vein as Miley Cyrus insisting that "my new music is gonna shut everyone up," Justin and his manager believe that his new tunage will stop "the witch hunt" against the Biebs:
Justin Bieber has fans on the edge of their seats to hear his new single, "Heartbreaker," which he first announced last month. No date has been confirmed for when it will hit the streets, but Bieber's manager, Scooter Braun, noted that when it does finally get its first play, it will quiet everyone down, especially the 19-year-old's biggest critics.

"I'll just tell you that we're gonna release music it in a very, very different way with him," he told MTV News about Bieber's new song and album, billed as his "music journal." "And people and fans should be very excited for the end of this year because he's just written so many songs on the road. And we decided there needs to be a way to release these songs in a different way than the normal album and be able to allow him to express himself in music while dealing with so many different bullsh-t stories every single day."

Bieber has become the subject of many tabloid stories in the last several months, with the headlines focused on his personal life instead of the music. Among the many hot topic items are his on-again, off-again relationship with Selena Gomez and his on-going car troubles, including reported feuds with his Calabasas, California, neighbors over speeding around town.

But Braun hopes that the new music and the highly anticipated "Heartbreaker" will silence it all because Bieber will finally have the chance to address the very public ups and downs.

"So we're hoping the witch hunt [is] gonna end when he really just speaks for himself in the music," he added. "And we're gonna do it in a way that's very, very unique, so when you see 'Heartbreaker,' know it's coming directly from him and don't think [of] the normal 'Oh this is my single and this is going to be on the album' [rollout], realize there's gonna be a very unique way of how this music is going to be released unlike we've seen before from him."
[From MTV]
Exactly what is Scooter Braun speaking of with this "witch hunt" business? Does Justin truly feel persecuted because gossip outlets report on all of the dumb things he does? Like the monkey debacles, the Vegas antics, the high-speed joyrides, and the condom and jellybean fetish. Or maybe Biebs is just upset that people dare to react to him showing up on stage hours late. I don't think "witch hunt" means what Scooter thinks it means.
Oh, and Justin also Instagrammed his leopard-print car for your viewing pleasure. LOL.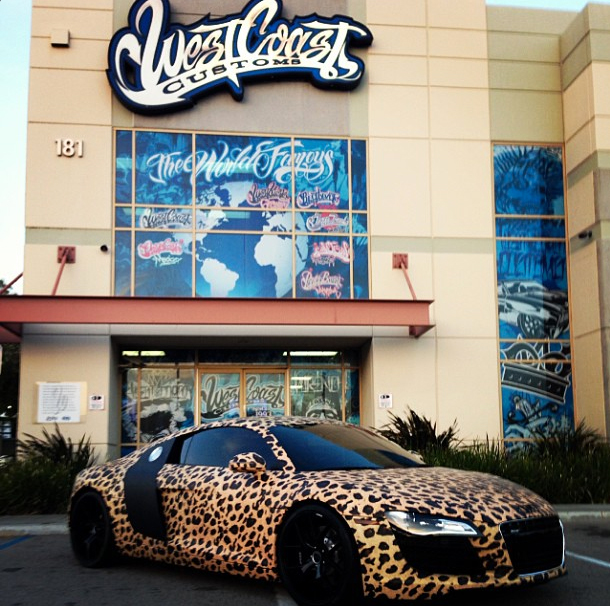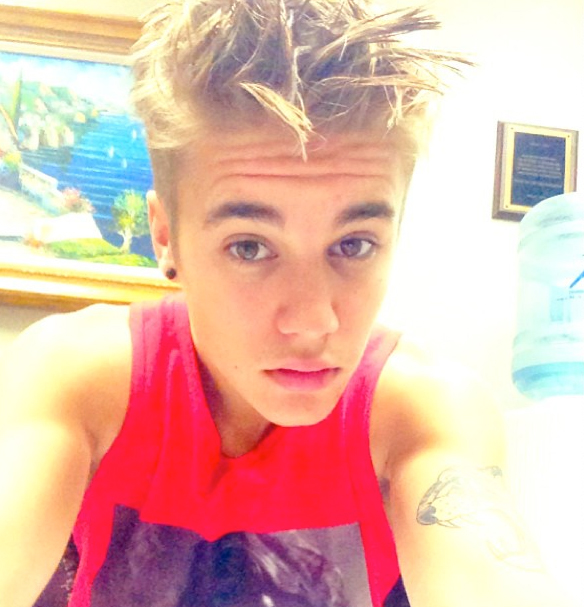 Photos courtesy of Instagram