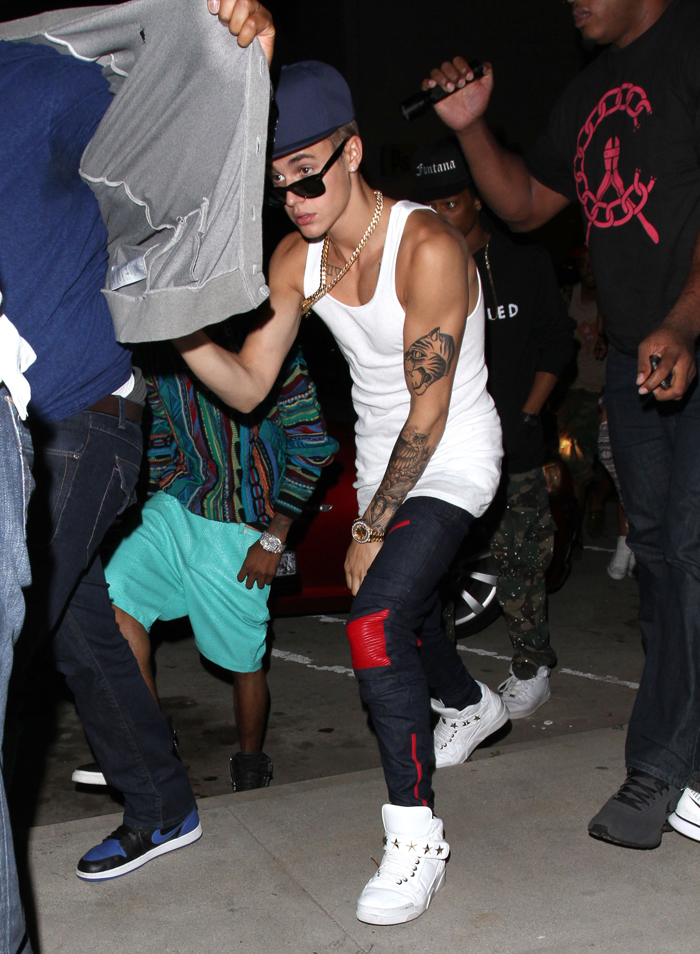 These are photos of Justin Bieber last week while he was leaving Kanye West's Yeezus listening party. Dude was trying to go incognito by hiding behind the sweaty jacket belonging to a member of his entourage, which is pretty disgusting.
Speaking of gross, it's been awhile since we've received a reminder that Justin Bieber does the unthinkable by having sex. I mean, he's obviously got the right to get busy, but we don't like to think about it happening, right? Well, today is your unlucky day because Life & Style has published a story that says Justin is really fond of requesting condoms at hotels. He's all about phoning the front desk and asking for extra "intimacy kits." Who knows if he really puts these kits to good (or bad) use, but now the image is totally stuck in your head too. You're very welcome: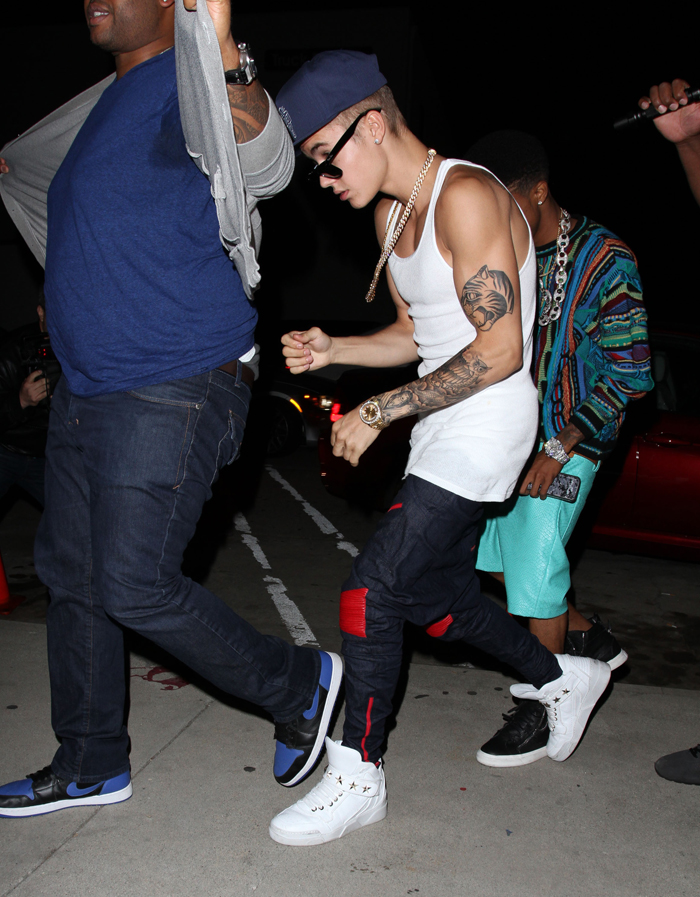 It looks like Justin Bieber is really enjoying single life after his on-again, off-again relationship with Selena Gomez has gone sour in recent months.

Life & Style has learned that Justin has been making some rather risque hotel requests. During a recent stay at a posh New York City hotel, a source tells the mag, on newsstands now, that Justin called down to the front desk late at night for some X-rated items!

"He asked for more intimacy kits with condoms," reveals the insider, who explains that the suite Justin stays in already provides an intimacy kit which includes condoms for a charge. A second source tells Life & Style that Justin regularly stays at this hotel and it's not the first time he's called down with the special order. "He always requests condoms…and jelly beans!"
[From Life & Style]
So the question remains — does Justin actually make use of these "intimacy kits," or is he simply sending the message to Selena Gomez that he's moved on from their relationship just like she has done? Kaiser, CB, and myself were all grossing out about this story last night, but I think we should all just be grateful that Bieber is (theoretically) wrapping it up and not putting more little Biebers into this world. After all, that would mean adding a second car seat into his vehicle plus extra diapers, etc.
Oh, and Bieber just released his third perfume of doom, which is called The Key. Biebs promises the new scent "will unlock a personal side of me [my fans] never seen before, bringing us closer than ever." Save it, kiddo.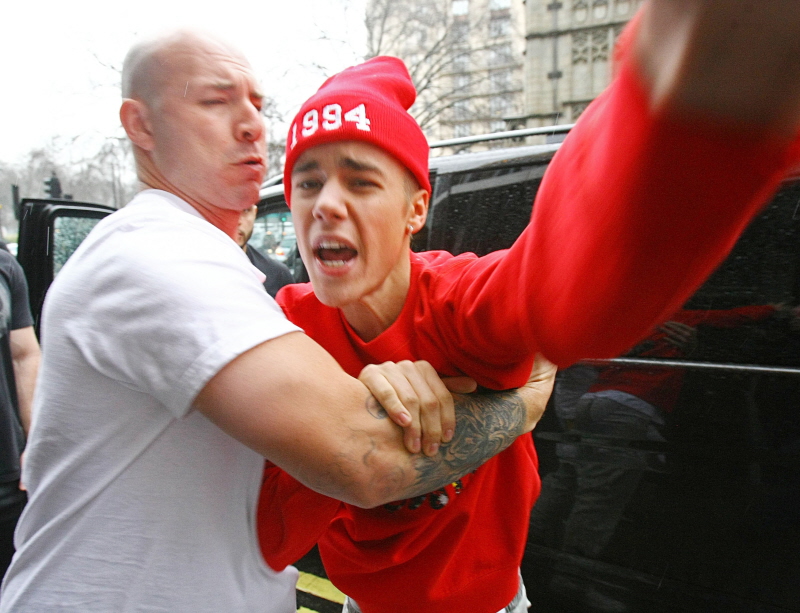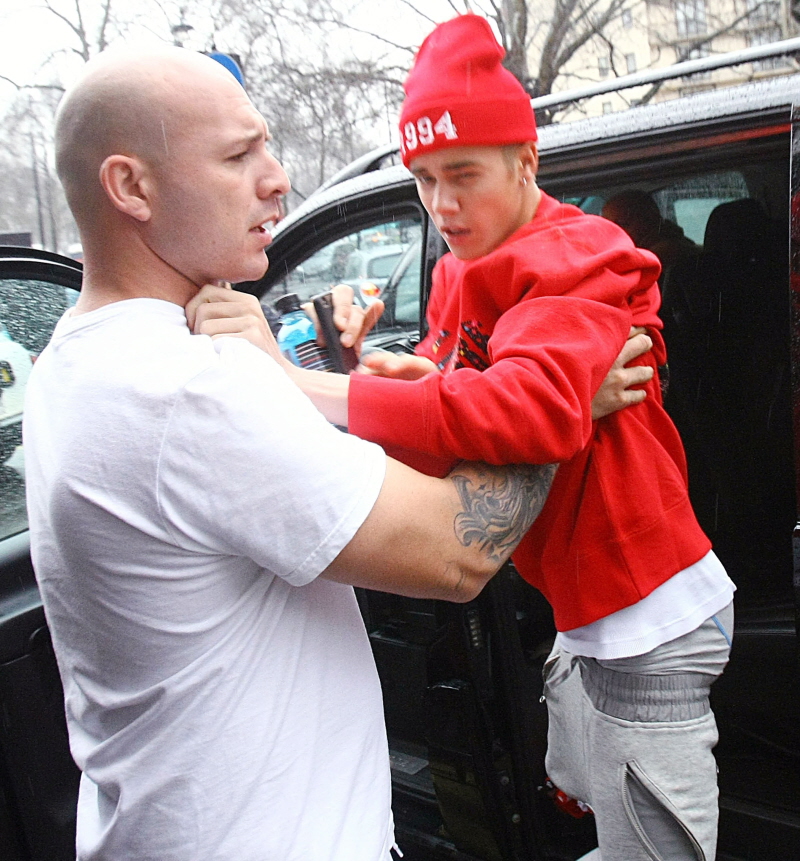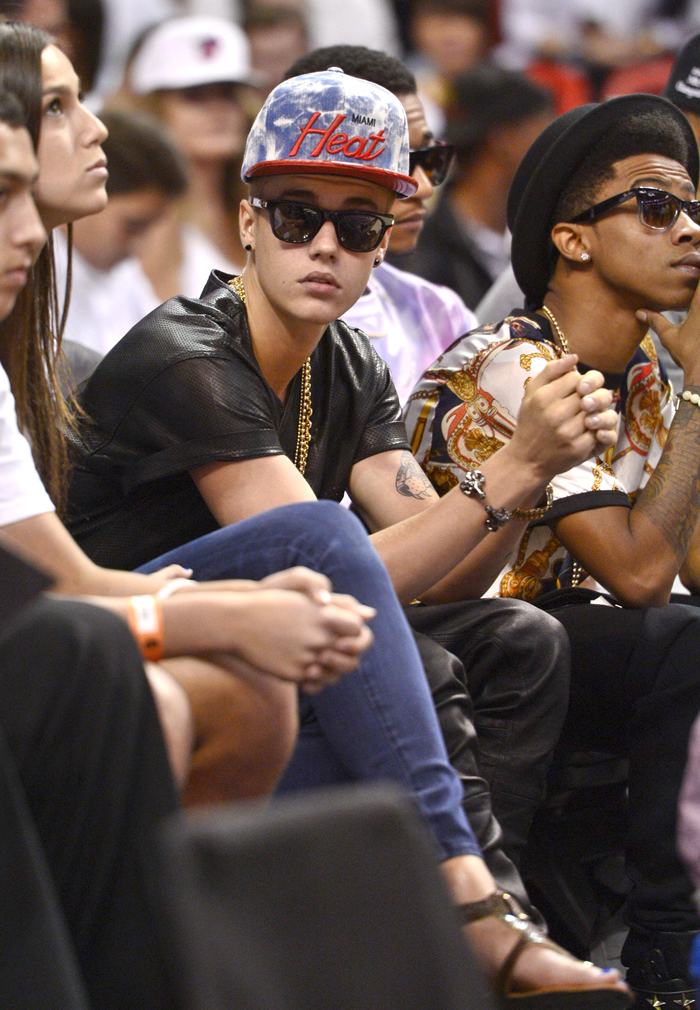 Photos courtesy of Fame/Flynet