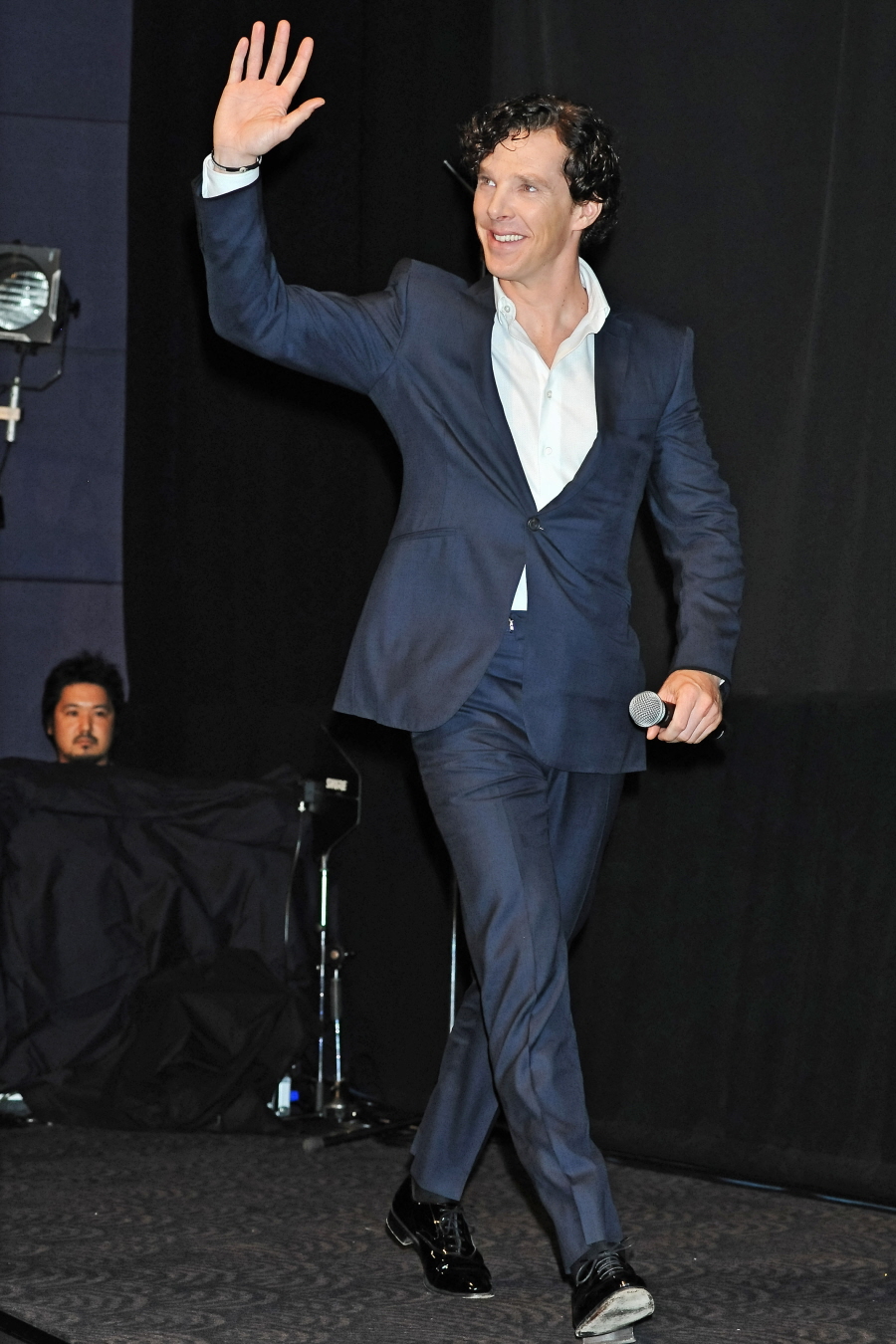 My God… just… my God. I realize that these photos might break the internet. Considering the overwhelming response to yesterday's "Benedict Cumberbatch's curls come to Japan" post, I'm assuming that you'll be all over these photos of Cumby promoting Star Trek Into Darkness even more in Toyko. And yes, I realize that we've pretty much reached Cumberbatch Over-saturation, and yet I just can't help myself. We have new photos, for the love of God! If we get new photos of Cumby, I HAVE to cover them. I need to cover them. *tosses panties at the photos*
WENN says these pics are actually from the Toyko "premiere" but I'm not so sure. I think Cumby just spoke to a rabid group of Japanese Sherlock-loonies/Trekkies ahead of a screening/premiere. But he wore a good suit. And way too much makeup. You can really see the Makeup Fail in the Daily Mail's photos here – it looks like Cumby did his foundation on the fly, without testing it for the lights. It's a mistake a lot of men and women are making these days – they want to wear makeup for the hi-definition cameras, but it almost always looks terrible.
Here are some videos of Cumby in Japan: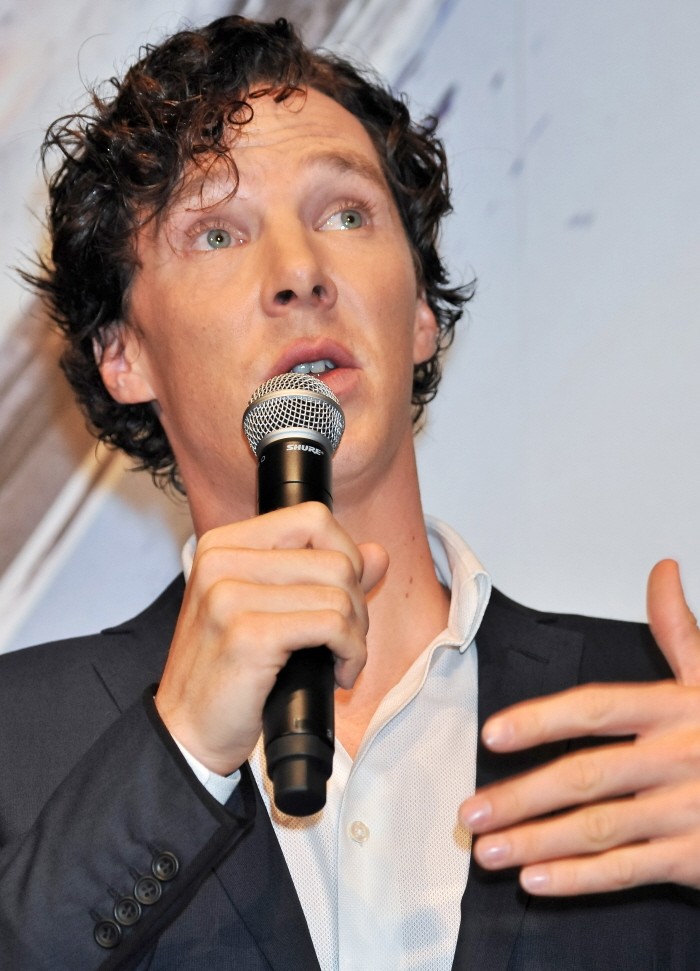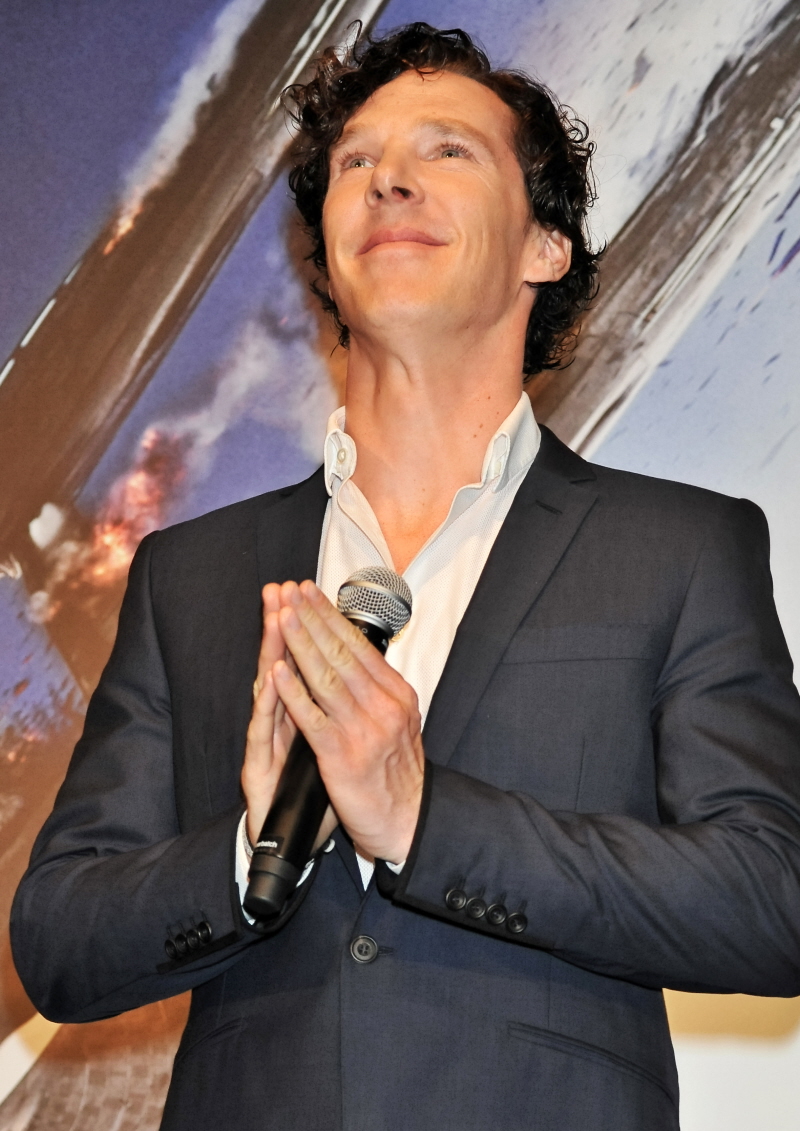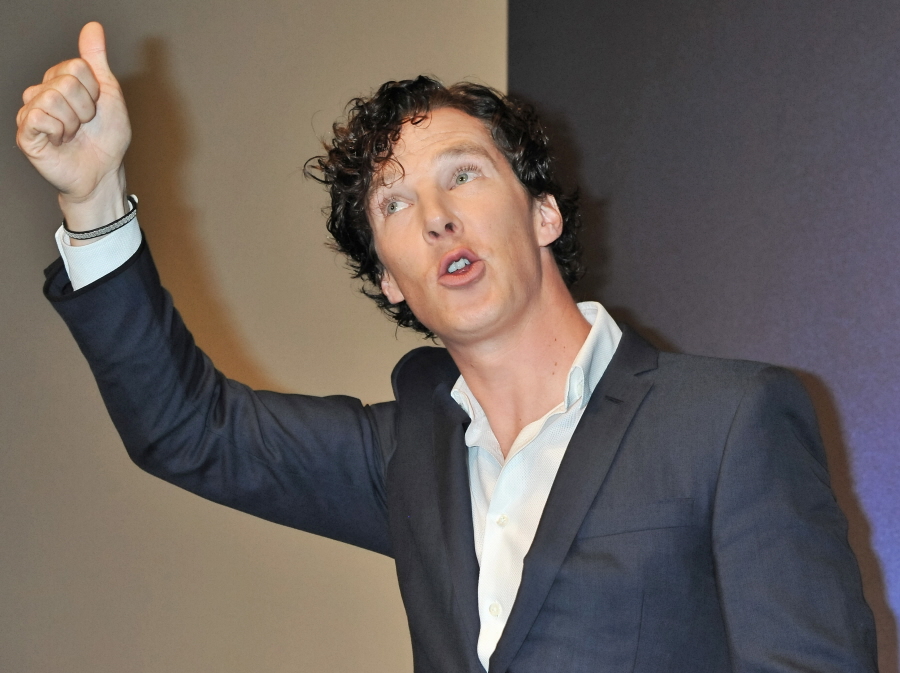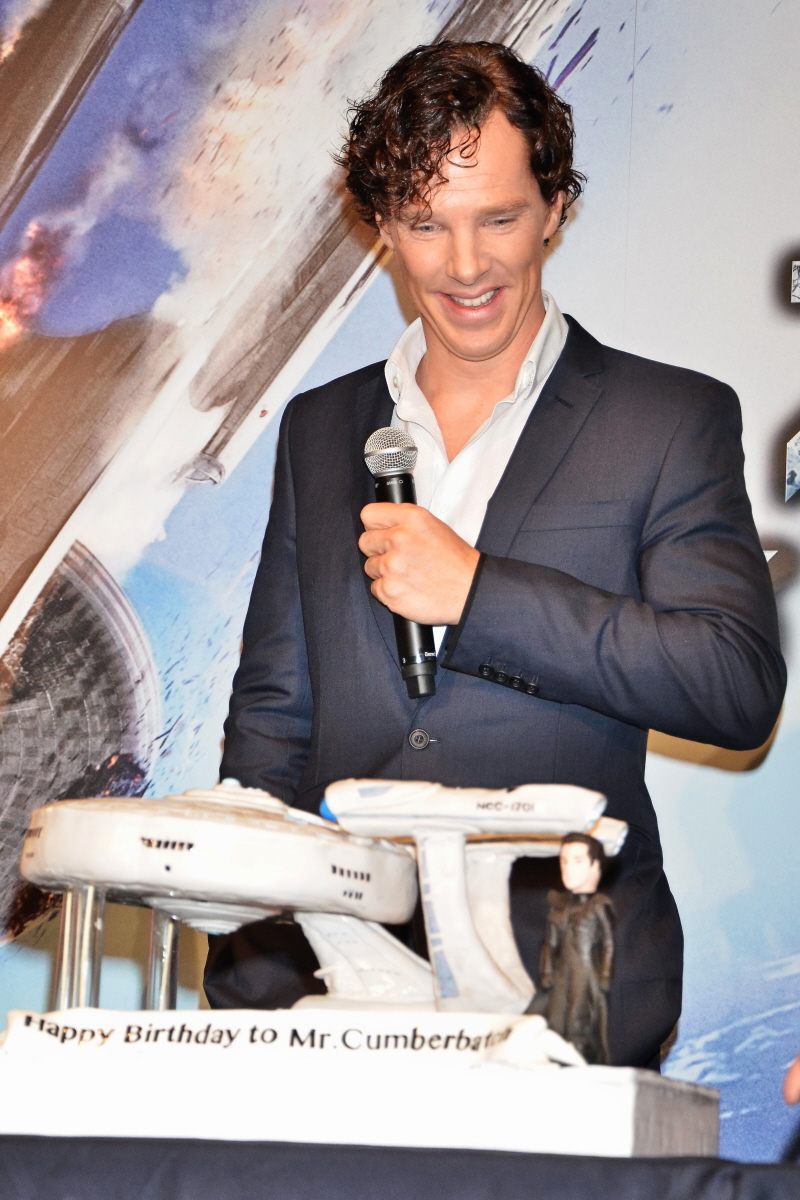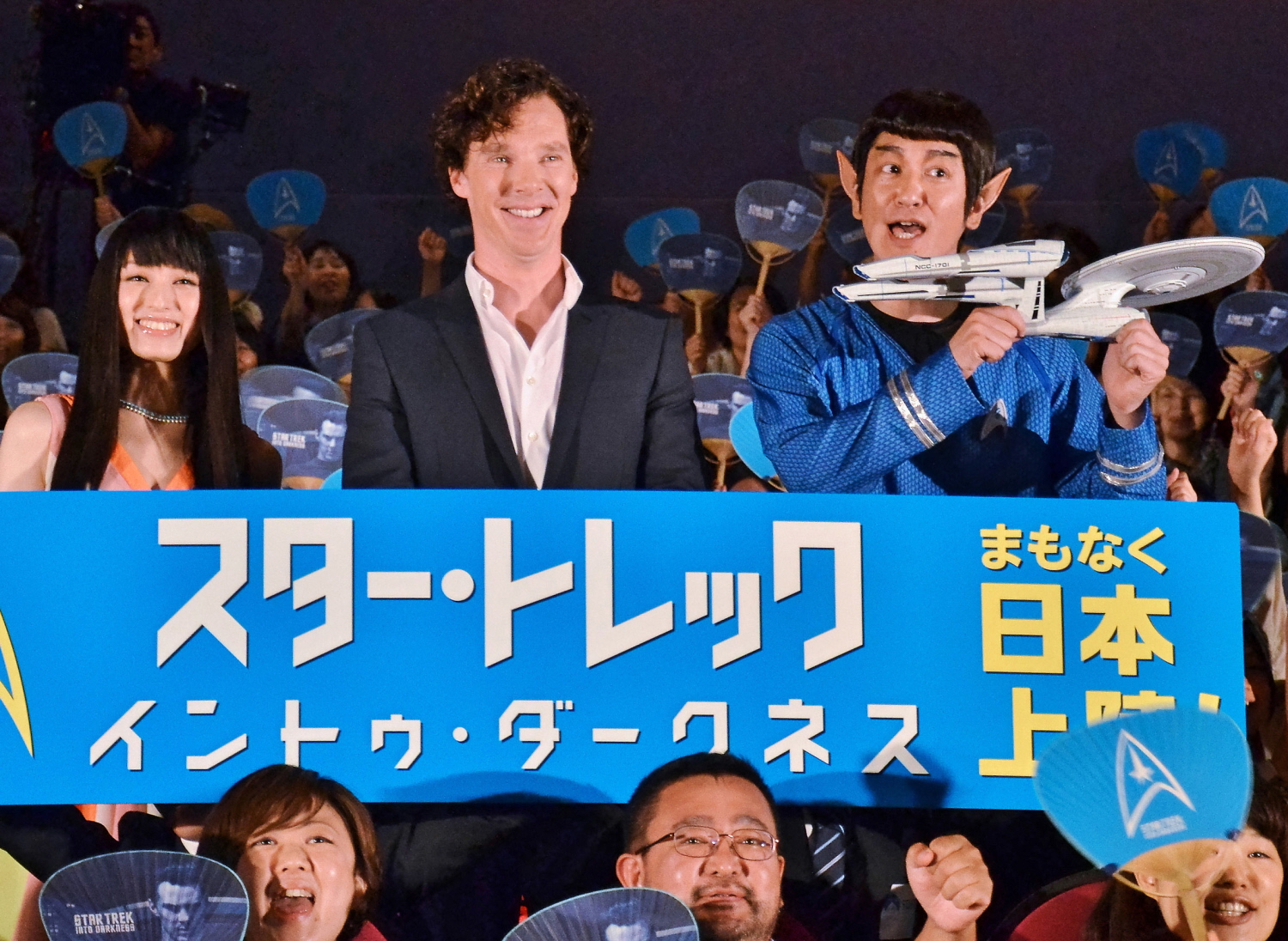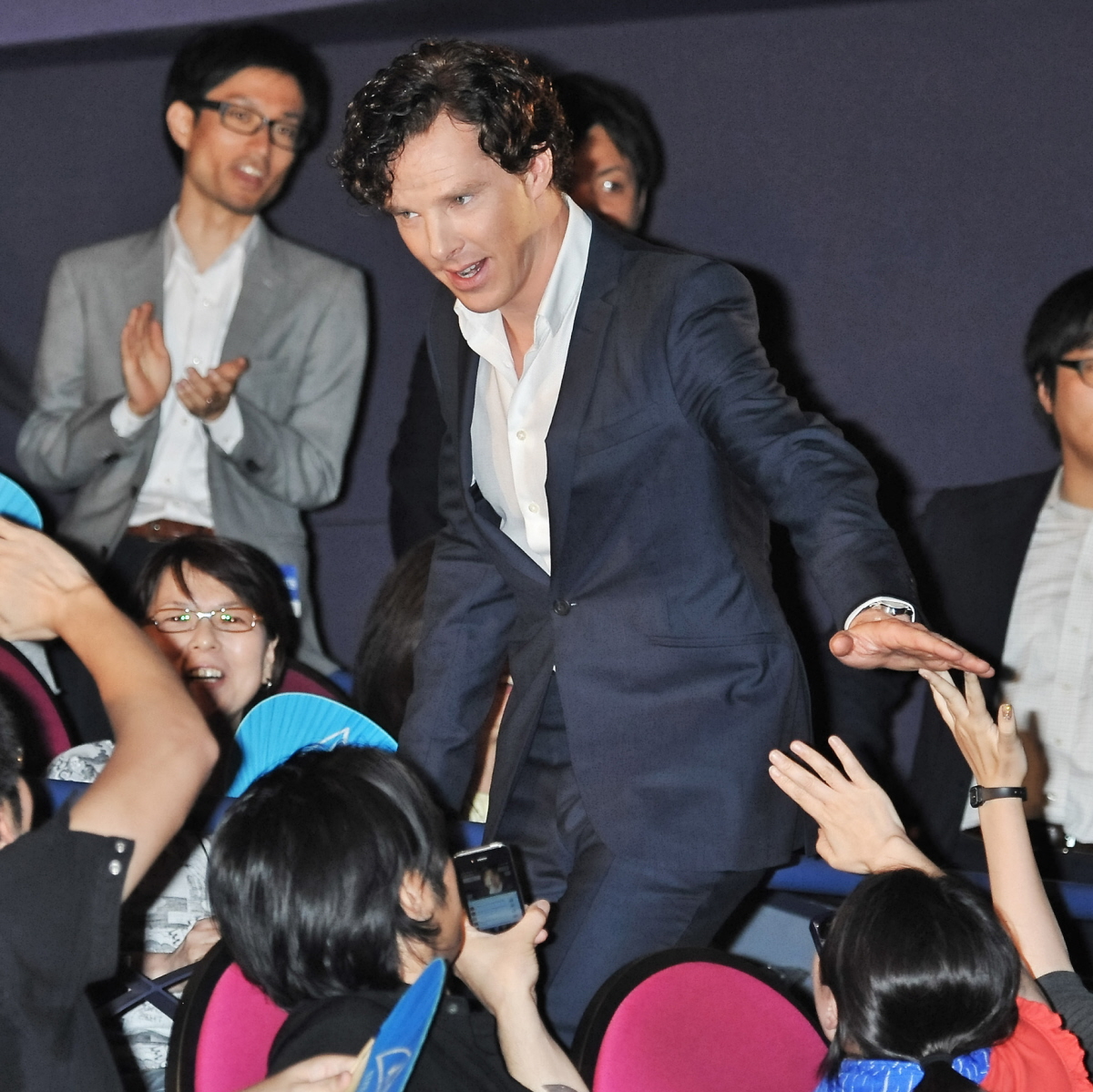 Photos courtesy of WENN.