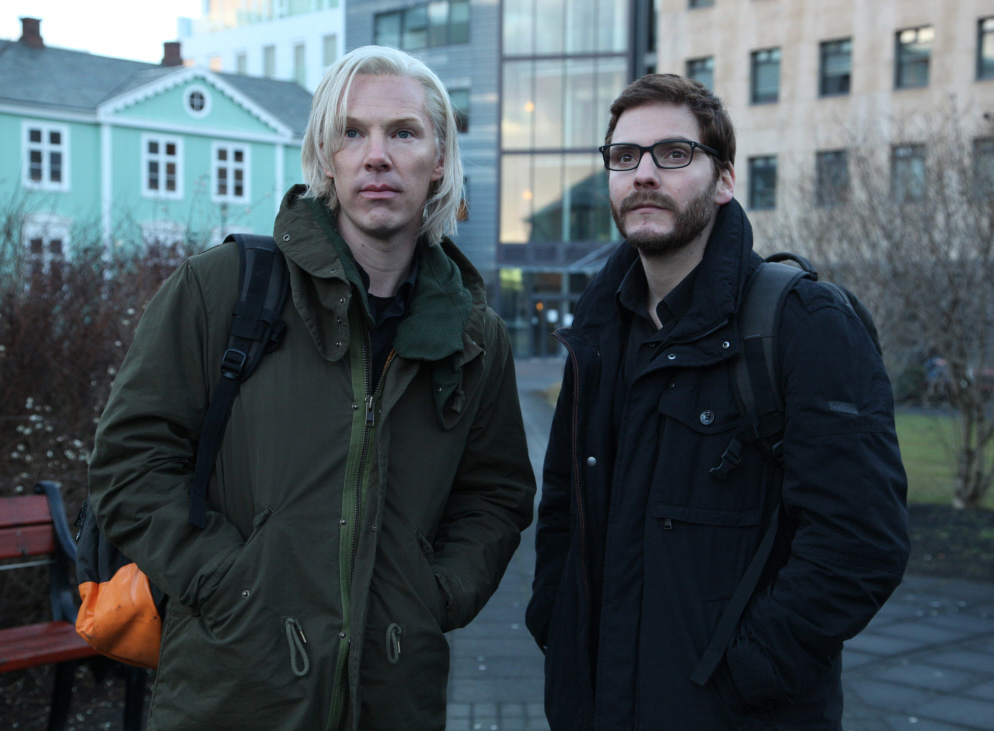 I need some alone-time with this trailer. I need to have this trailer's creepy babies. JESUS. Is it possible – really, really possible – that Benedict Cumberbatch is going to be nominated for an Oscar this year? Because I think that might happen. I think Cumby might get nominated for his work in this film, The Fifth Estate, where he's playing Julian Assange, the "original gangster". For me, in my lifetime, Assange will always be more controversial, more mysterious, more of a major international hacker/leaker than anyone else. I'm sorry, y'all, but I think Edward Snowden is a d-bag and a traitor. Meanwhile, I can still see Assange's point of view (even if I rarely agree with him about his methods or his self-aggrandizement).
What's great about Benedict's version of Assange – at least what we can see of him in this first trailer – is that Cumby doesn't seem to be trying to make Assange likeable or even understandable. Power corrupts everyone, even those people trying to take down the powerful. Also: the wig work is fantastic, and Cumby is NAILING Assange's bizarre accent/voice. And that's not all Cumby will be nailing, if you get my drift. *tosses panties at Cumby*
Really good, right? Not only do we get to look at Cumby, but there's Stanley Tucci (love it), Anthony Mackie (LOVE HIM), Daniel Brühl (he plays Assange's former partner, Daniel Domscheit-Berg), Laura Linney (OMG), and Alicia Vikander. This is not telling Assange's story with an eye on making Assange sympathetic – Assange is a controversial figure even among journalists. The main source material for this movie was Domscheit-Berg's expose on WikiLeaks and Assange after his falling out with Assange.
The film is directed by Bill Condon, who gave an exclusive interview to Vulture about the trailer and the film. You can read it here – he has so much praise for Cumberbatch. HUZZAH.
The Fifth Estate comes out this fall. As does 12 Years a Slave, August: Osage County, the second Hobbit movie, and at some point in the winter, the third season of Sherlock. SO MUCH CUMBERBATCH. It's so amazing. We are living in a Gilded Age of Cumberbatch.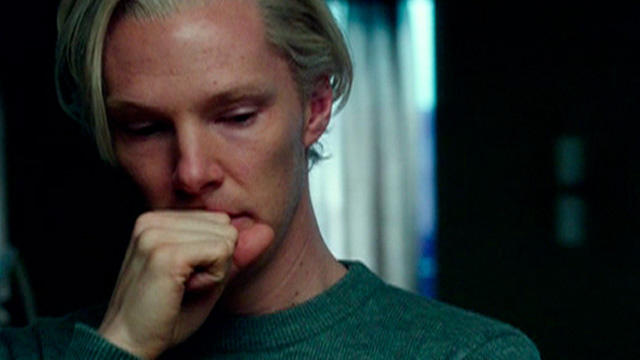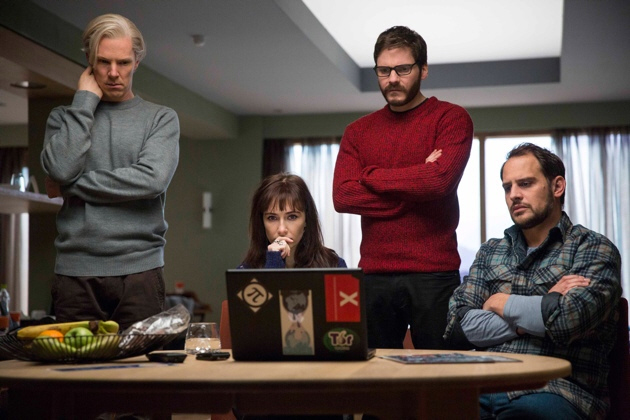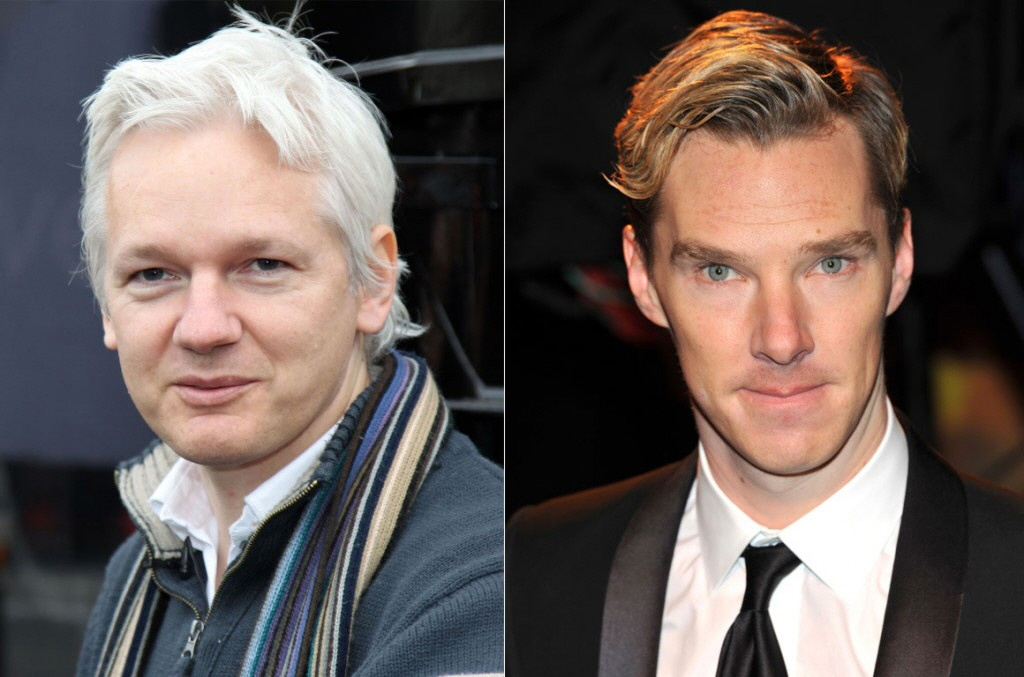 Photos courtesy of 'The Fifth Estate', WENN.