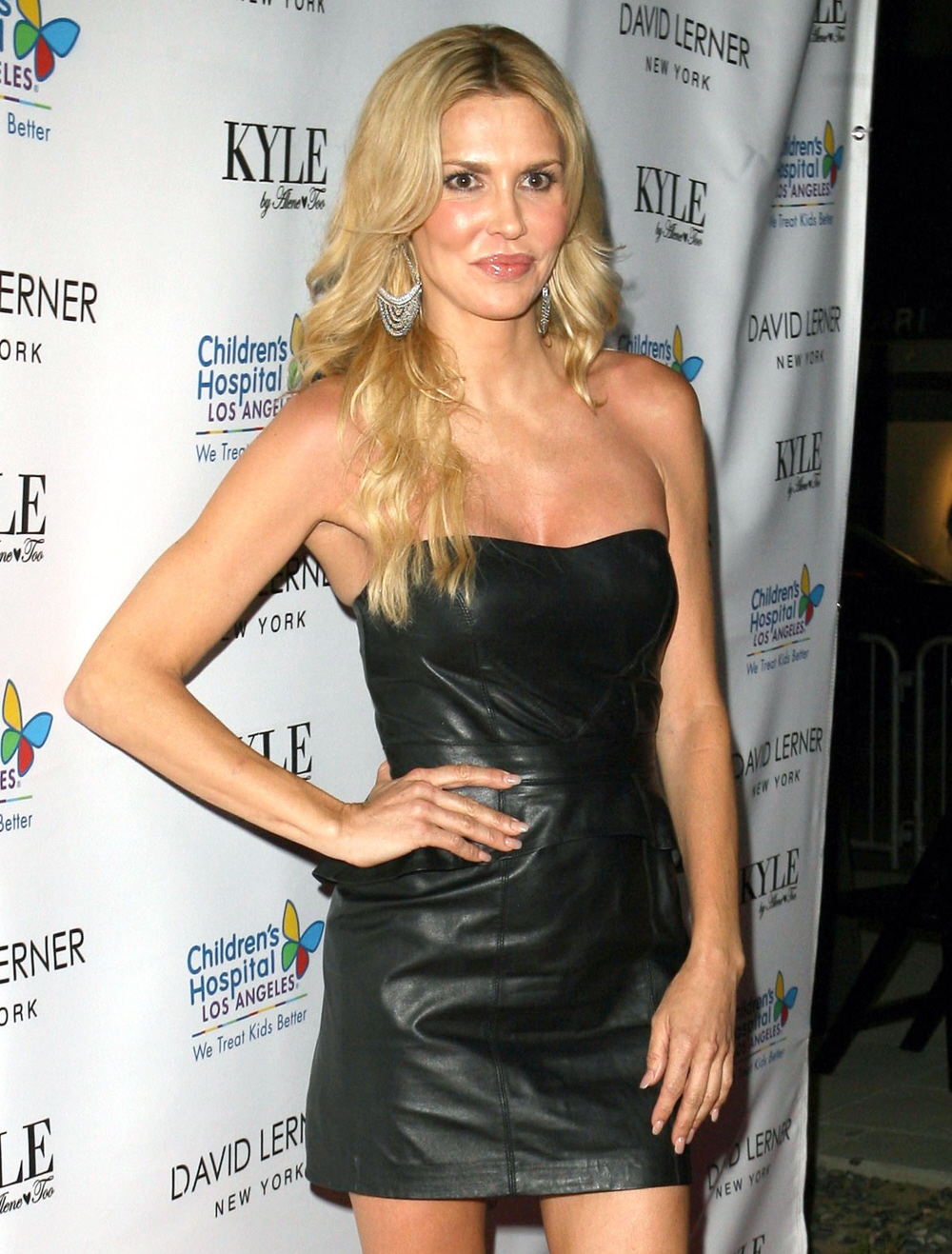 Star Magazine has a lengthy and unnecessarily detailed story on Brandi Glanville's completely blitzed antics last week, which is not really worth recapping. We all saw the photos. Brandi was a total mess. But Star used the recap to launch into an interesting story which may or may not be true – Brandi's drunken antics may be paying the bills, because she's proven to be such a controversial figure, enough so Bravo might be giving her a spin-off?
A friend of Brandi's tells Star, "Brandi is thrilled to get her own show. She can't believe this is happening. She knew she'd built up her fan base, but she had no idea Bravo was giving her a spin-off."

According to the friend, Brandi is currently in top-secret meetings with Bravo execs as they determine what direction the new show will take. But one thing is already known: it won't be G-rated. Unlike Lisa Vanderpump's spin-off, Brandi's show will center around her colorful personal life as she navigates the dating circuit, faces off against Eddie Cibrian and LeAnn Rimes and tries to get though nights out with her dignity intact.

"She's struck a real chord with viewers," says the friend of Brandi, "Bravo loves ratings, and they think Brandi is a big reason for the success of the Beverly Hills show. Her controversial comments and stunts are reality TV gold."
[From Star Magazine, print edition]
The "source" goes on to say that everything is being kept hush-hush (which is why it's in Star, naturally) because Kyle Richards is bound to throw a major hissy fit. It's thought that Kyle believed she would be the next Housewife offered her own show. Blah. As for the idea that Brandi could get her own spin-off… that should be interesting. My guess is that the idea of a spin-off is being considered, but that no one has actually signed up for it or anything.
Also: Brandi was spotted on a date with football player Drew Carter. You can see the pics here. He's cute. He looks a little bit young for her. He's 31 years old. Huh.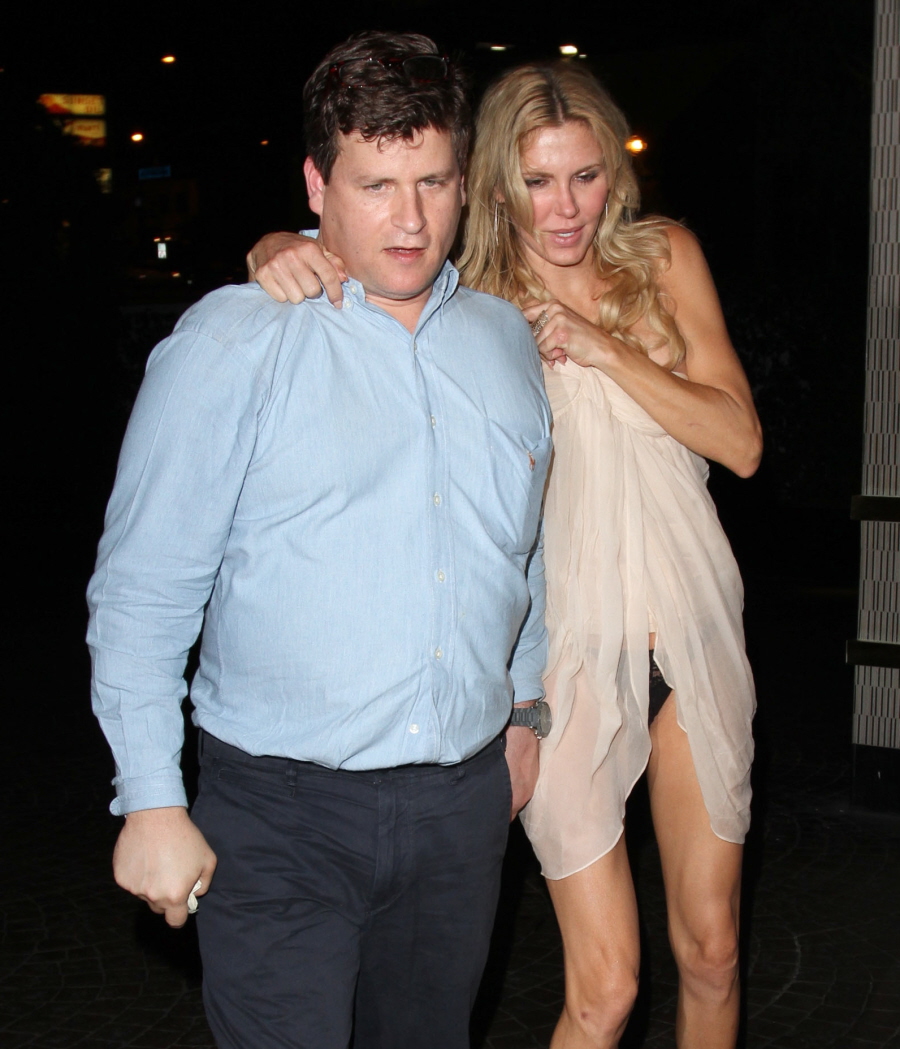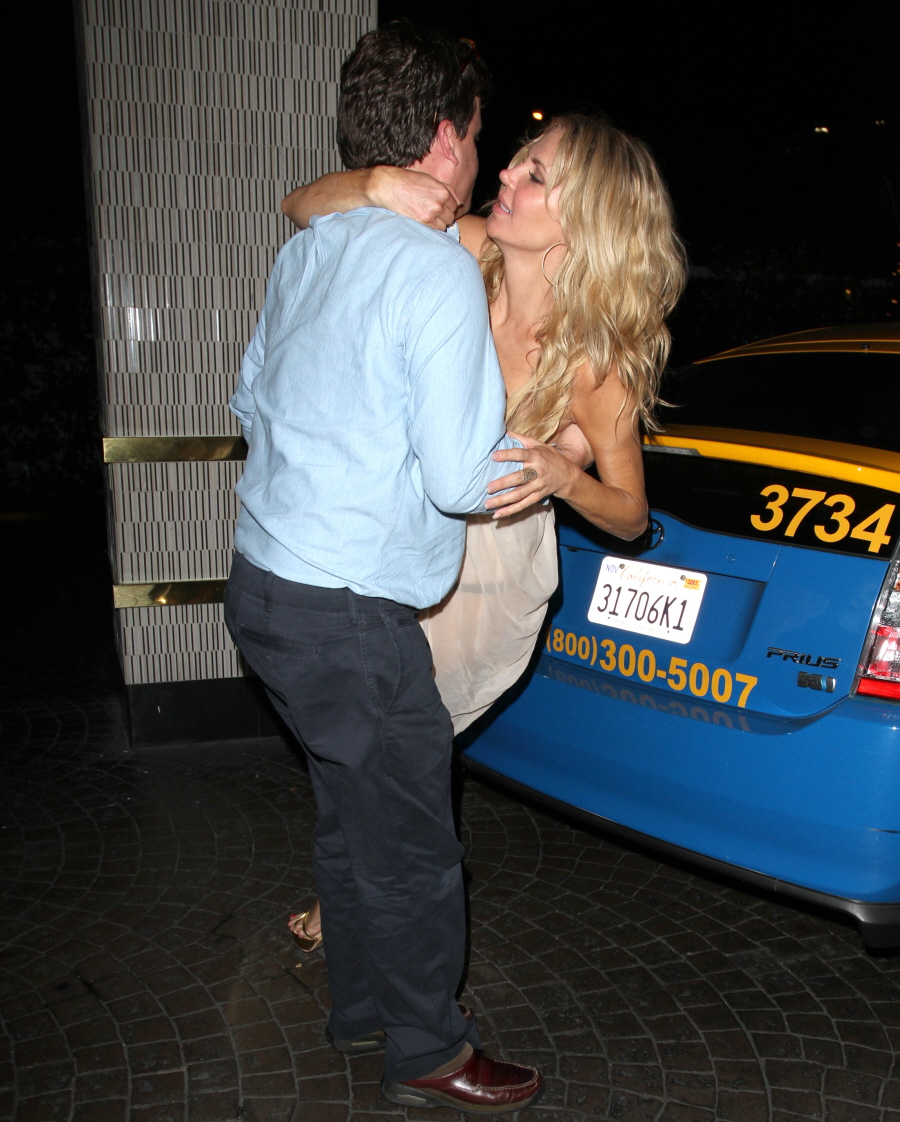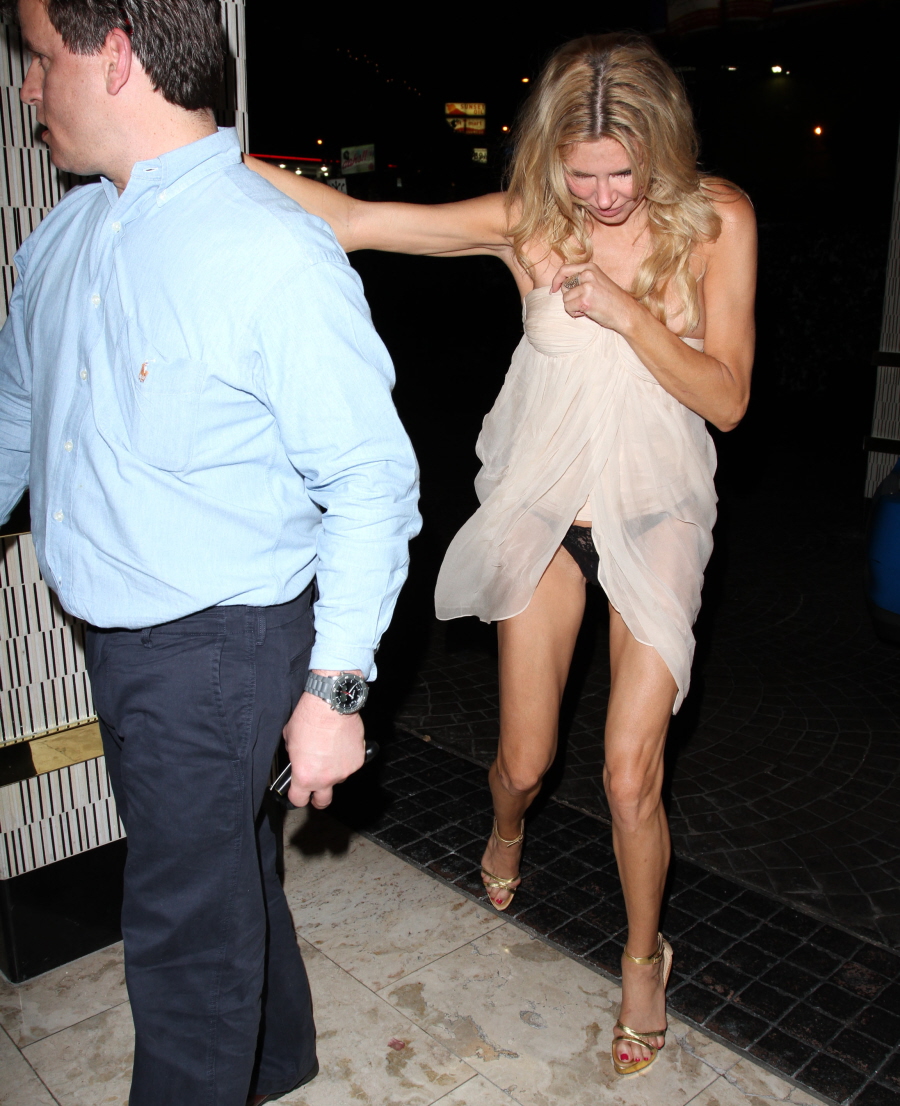 Photos courtesy of Fame/Flynet.