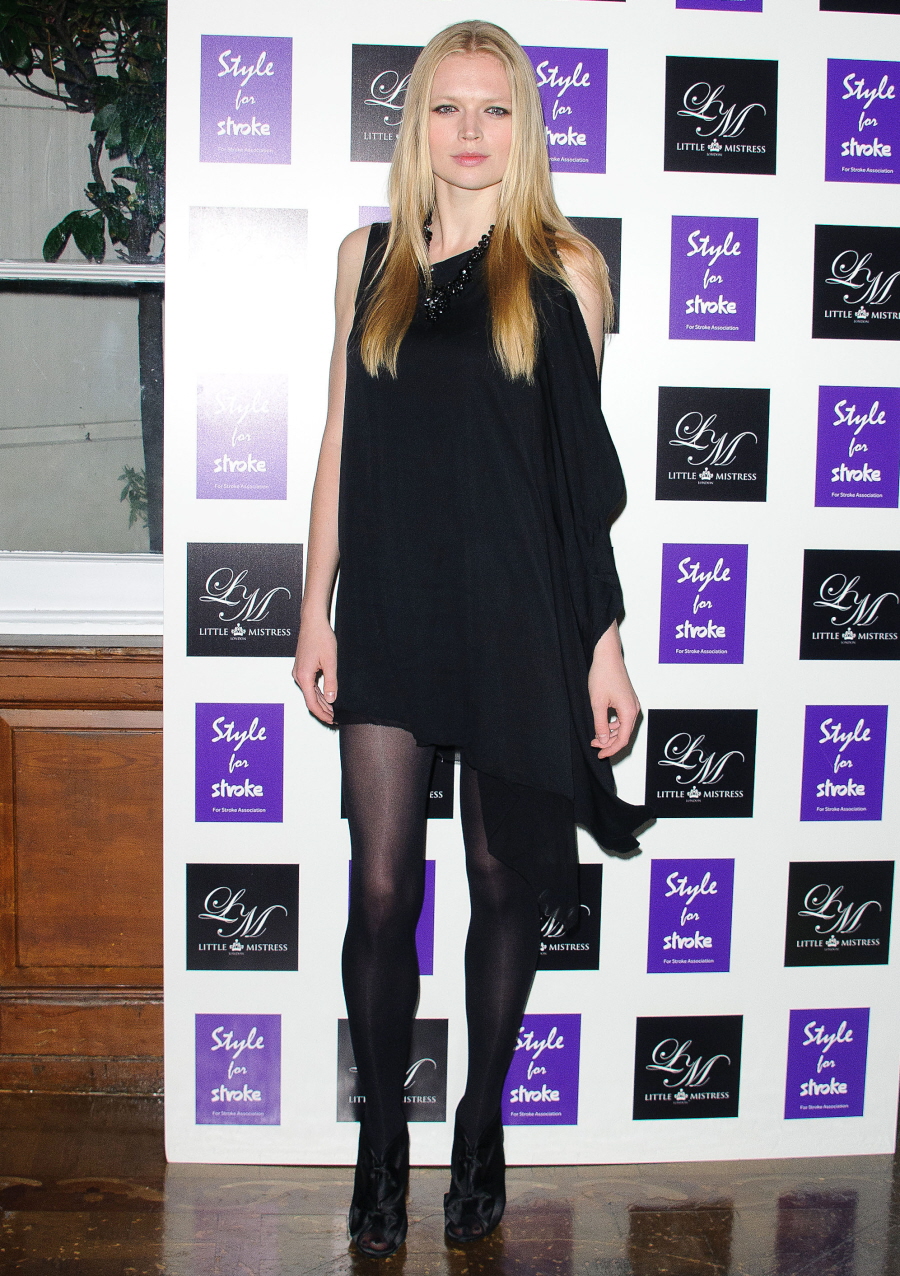 "Haha, I get to bang Benedict Cumberbatch and you don't." – Katia Elizarova
Despite the fact that Benedict Cumberbatch is probably showing Little Batch to his "friend" Charlotte Asprey right now, he still has to deal with some Russian drama. The Russian drama comes in the form of model/actress (cliché, Batch, cliché) Katia Elizarova, the same chick that he's been photographed with off-and-on for months. He took Katia to Ibiza too, and they kissed and frolicked in the sun. And now Katia is giving interviews about Cumberbatch and how he's her "acting coach" now. Chica, you need to take a few steps back.
Benedict Cumberbatch's current schedule could put the whirling Tazmanian Devil in the Warner Bros cartoons to shame. However, this didn't stop him putting a little time aside to teach his friend Katia Elizarova the basics of stage acting, for her London stage debut. And from her description, he's as meticulous with his method as Mr Holmes himself.

Katia, who is the Russian model some celeb sites have been linking romantically with the Sherlock star, is appearing in a portmanteau production at the Platform Theatre called Sunstroke, which comprises Anton Chekhov's The Lady With the Dog and Ivan Bunin's Sunstroke.

She told the Telegraph that Benedict has been coaching her on the proper method to approach her role, making her thing about her character in suitably forensic detail: "I've no theatrical experience, although I have done film. They gave me the role because I am so Russian. We have a tendency to traumatise everything and have a reputation for being quite dark.

"I have just got my script and began rehearsals. Ben has been a great help, but he is very strict. He asks me all about what my character wears, and even how she dresses her daughter. I said, 'Well, in a dress,' and he said, 'No, that isn't good enough, what dress?'

"So I explained that my character is trying not to draw attention to her daughter because she is planning an affair, but he just said, 'Nevertheless, you ought to know how your character would dress her daughter'."

Is it just me, or would this make a great scene for a movie? Flinty teacher with a soft heart, cocky pupil with a lot to learn, Benedict Cumberbatch, a montage: it practically writes itself.
"Ben has been a great help, but he is very strict." I bet he is. I bet he's a taskmaster. I bet he likes to be in control. Damn, I would be his submissive. Of course, I'm not a Russian model.
So, what are the thoughts on Katia to publicly laying claim to Benedict? I do believe that's exactly what she's doing – she's making sure that everyone knows that they're "together," especially drunk redheads who maybe got to spend time with Little Batch over the weekend. I mean, the gossip side of me is happy that Katia is talking because it gives me something to write about. The Cumberbitch side of me is mad because she seems trashy and possessive and not all that bright. The honest, personal side of me kind of thinks that I would want to tell people that I was banging Cumberbatch too if it was me, so I get it.
UPDATE: Yeah, so Katia is still speaking. And she really wants everyone to know she's boning Benedict.
A million female hearts fluttered when unlikely lothario Benedict Cumberbatch was seen enjoying the company of not one, but two exquisite beauties.

However, just back from Ibiza — where she was snapped in a bikini seductively leaning over the Sherlock Holmes star as he reclined on a sun-lounger — Russian model-turned-actress Katia Elizarova, laughs off claims they are romantically involved.

'I know the pictures look intimate but it's all innocent,' says Katia, who lives with her businessman boyfriend of four years in London.

'It looks like we are having a sexy chat, but we were actually discussing what we were going to have off the restaurant menu.'

Since splitting from his long-term actress girlfriend Olivia Poulet two years ago, Old Harrovian Cumberbatch, 37, has been linked to a string of women, including fashion designer Anna Jones and heiress Lydia Hearst.

He and Katia, 26, met at the Serpentine Gallery summer party in London two years ago. 'I want to be a serious actress so I need all the guidance I can get,' she tells me at the BMWi3 Global Reveal Party at Old Billingsgate Market. 'Benedict is very supportive and gives me lots of tips.'

She is hoping Cumberbatch will be there to see her impending acting debut in Sunstroke, at the Platform Theatre in King's Cross, but adds: 'I really want him to come, but he's finding it hard to get used to life in the public eye and is worried there will be a lot of fuss if he turns up.'
Benedict, I cannot believe you are dating this famewhore.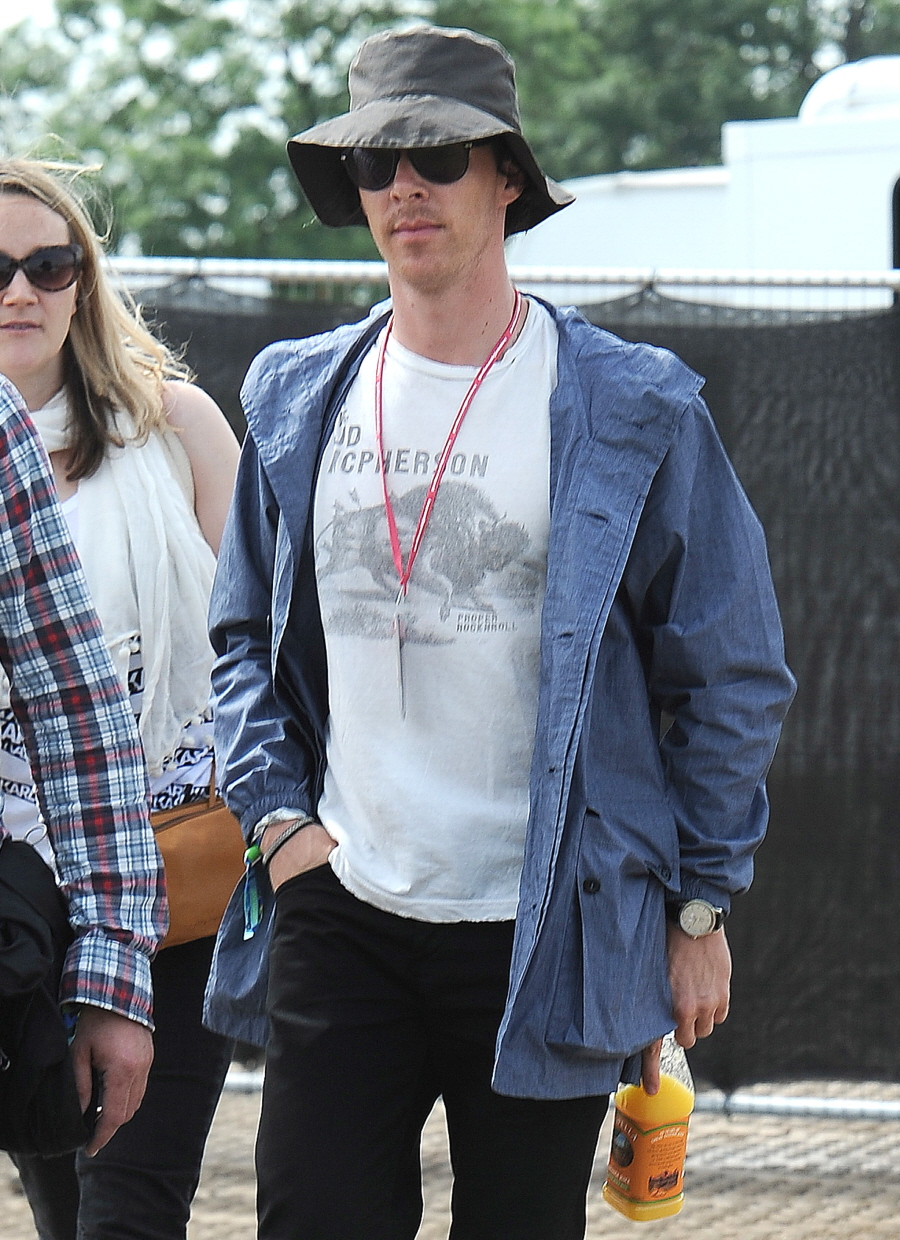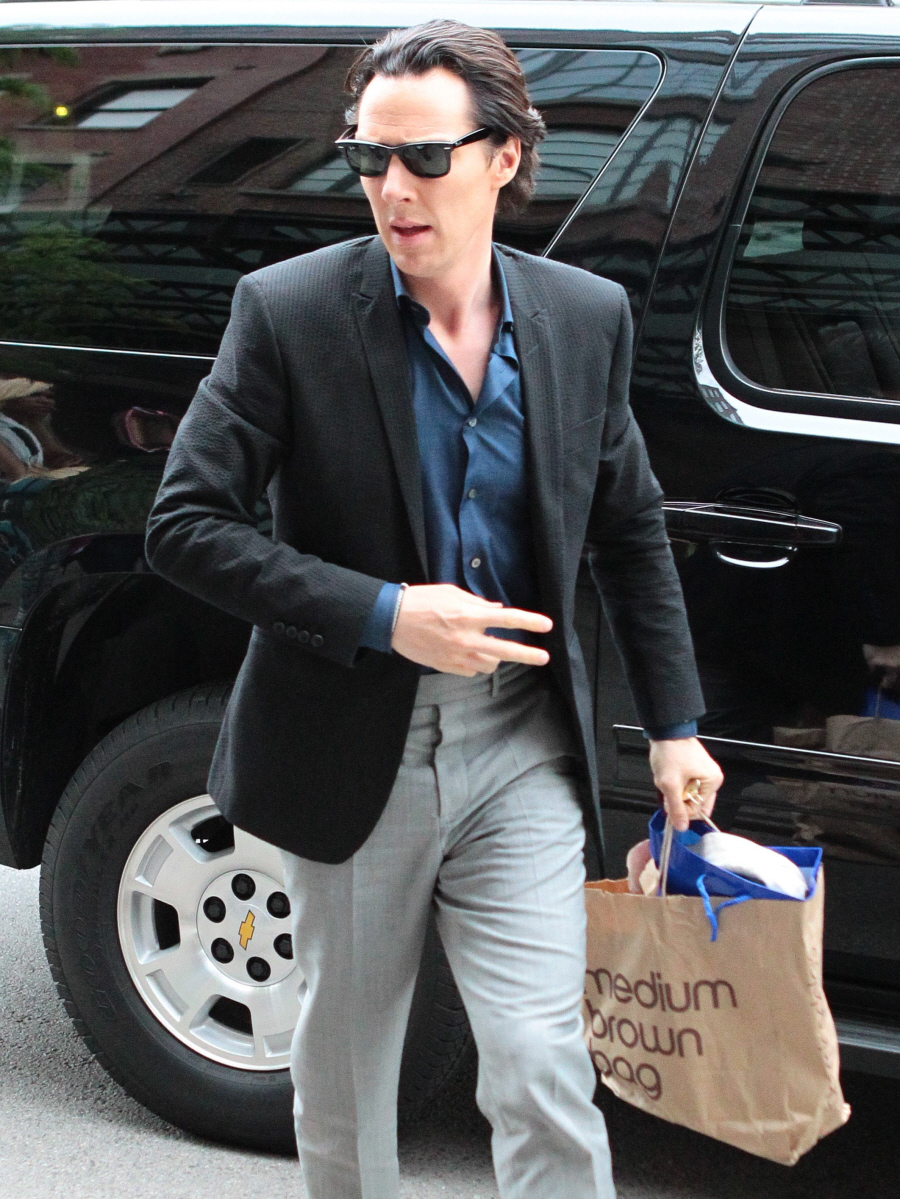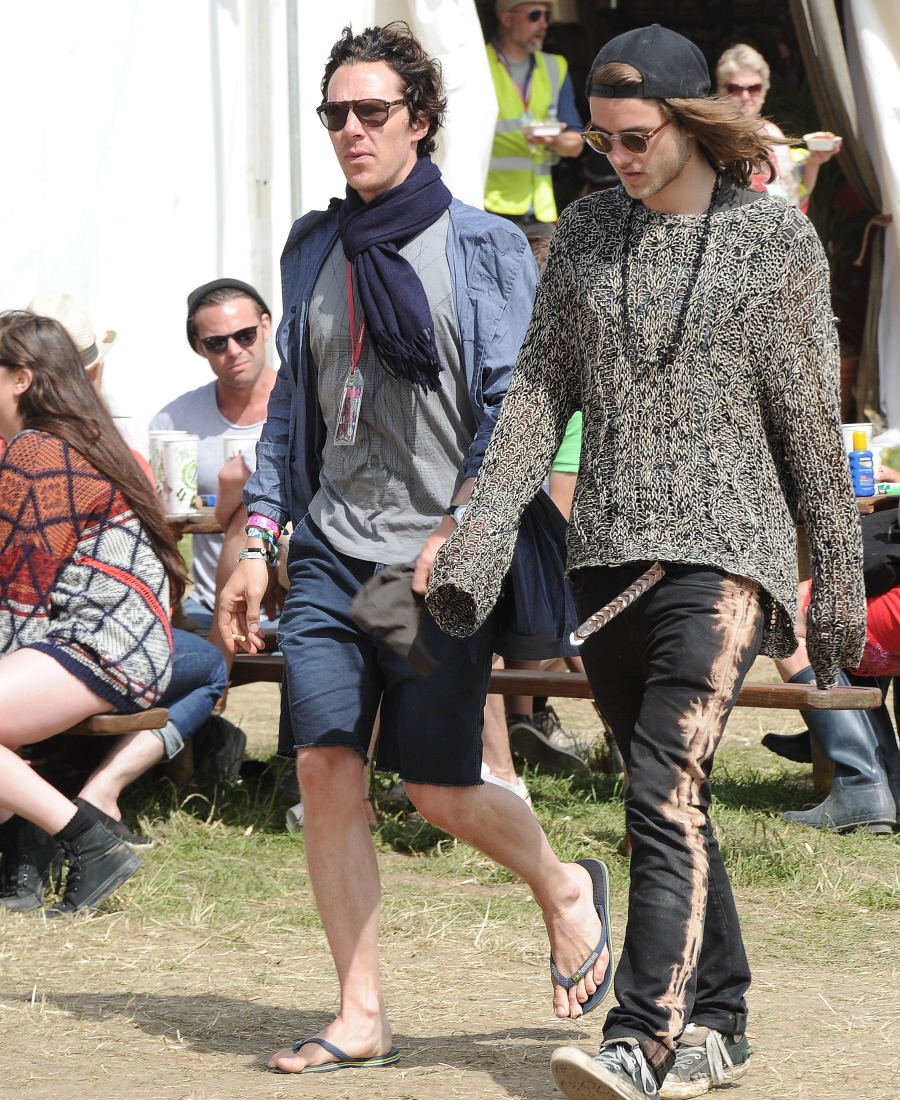 Photos courtesy of WENN, Fame/Flynet.