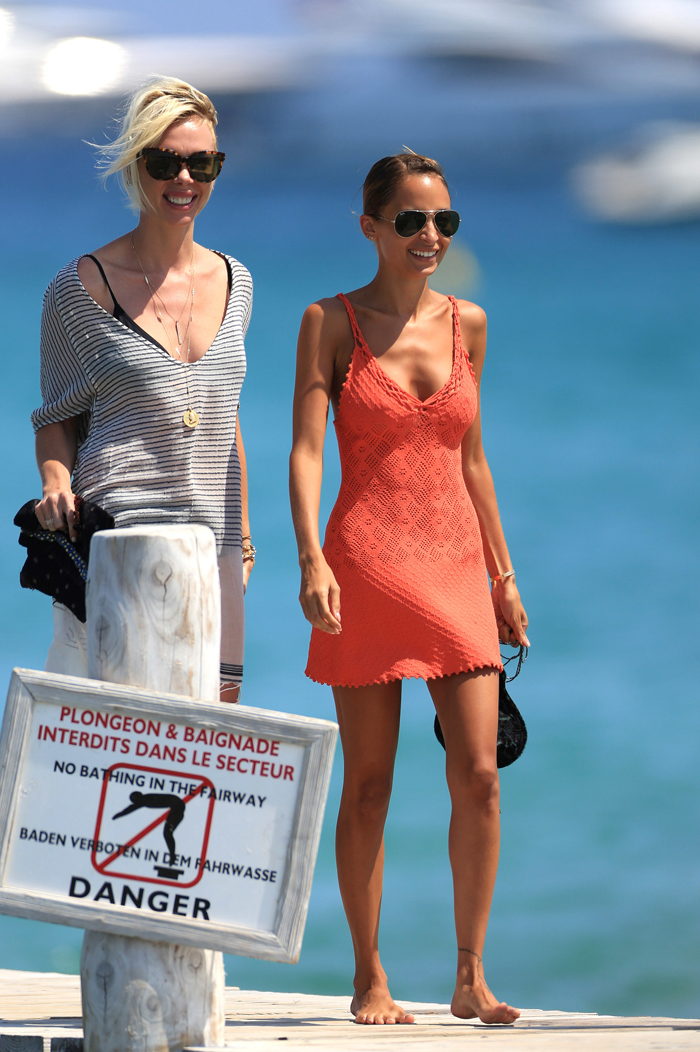 These are photos of Nicole Richie on vacation in Saint-Tropez about a week ago where she vacationed with husband Joel Madden and their two young children (Sparrow and Harlow). Stories about Nicole usually generate a strange mix of contempt and admiration here, and I figured a story about body image would be no exception, but body snarking in any shape or form is not cool, so please don't go there. On my end, I appreciate Nicole's rather no-nonsense approach to any given topic, and I think she's come one hell of a long way from the hot mess who got popped for a DUI way back in 2006. Now she's a responsible parent of two who's making a decent chunk of change as a designer and television host while the now-obsolete Paris Hilton is still playing the same game she always has.
Sadly, Star has decided to dredge up Nicole's old demons with these vacation photos and spoken to some medical "excerpts" who have never met Nicole but claim to know everything that's going on with her body. Nicole is a tiny girl (her height is 5'0″) in the first place. Sure, she used to weigh a good spot more when she starred in "The Simple Life," but Nicole dropped her extra weight years ago. Star seems to have a problem with that when, honestly, I'm seeing a small frame and unconventional bone structure: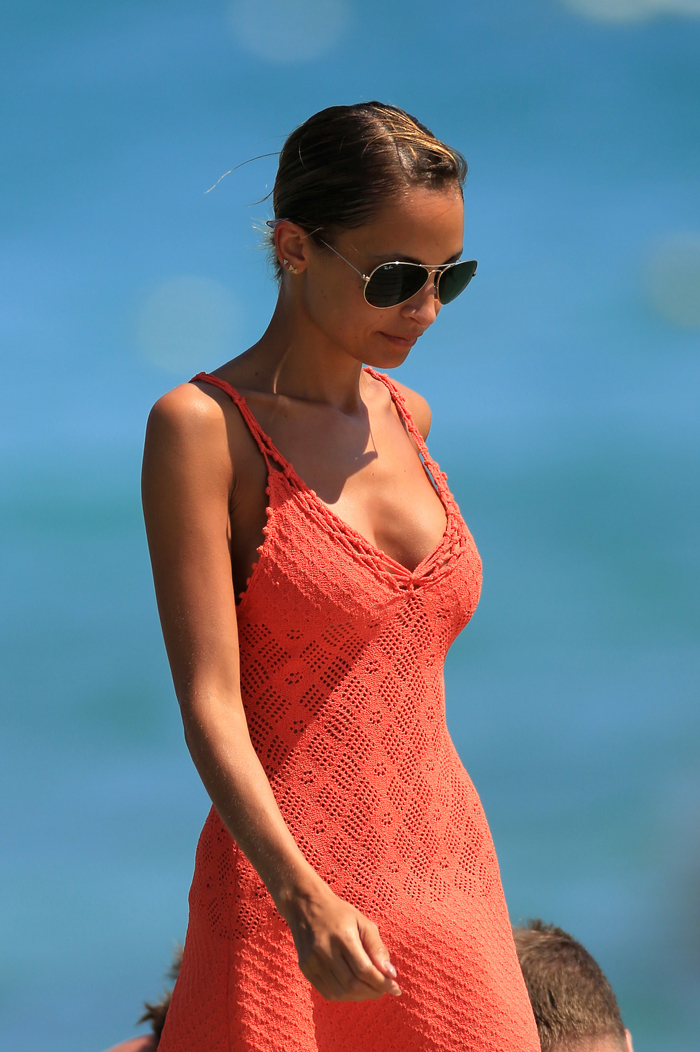 Nicole Richie has famously put many of her unhealthy demons behind her, but photos of the 31-year-old's pin-thin frame on a recent European family vacation have reignited old worries.

"Nicole is looking so bony, her friends and family are concerned that her body issues are flaring up again," a friend tells Star. "She hasn't been eating regularly, and her energy has been extremely low. Of course, she brushes off the concerns. But everyone feels she is struggling behind closed doors."

Though the fashion designer and mother of Harlow, 5, and Sparrow, 3, has insisted in the past that she's never had an eating disorder, friends claim the reality is different. "Nicole has a history of extreme dieting so everyone — especially [husband] Joel [Madden] — keeps a close eye on her health," the source says. "She picks at food throughout the day but never seems to sit down and eat a meal."

Experts warn that Nicole's habits can lead to major health issues. "She looks to be about 88 lbs, which is dangerously low," says weight-loss coach Alicia Hunter. "Her immune system is compromised, because without any extra body weight any illness — even a common stomach flu — can take a dangerous turn."

Nicole's body has also fallen prey to a cleavage cavity — a wide gap between the breasts that appears caved-in — often the result of "large implants on tiny people," says Dr. Anthony Youn, a board-certified plastic surgeon. The cavity only emphasizes the rest of her malnourished frame. "Her breast enlargements are the only curves left on her!" says Hunter.

"Nicole's in denial, saying her weight is fine," says a pal. "One look, adn you can see it's not."
[From Star, print edition, August 12, 2013]
Granted, the tabloid does have a point when it comes to Nicole's fairly new implants (they're about two years old). Implants do look rather silly on very slim women, but otherwise, Star's just being mean. These doctors have no idea about Nicole's immune system or how much she really weighs. From these photos though, it sure looks like Nicole and family had a nice vacation.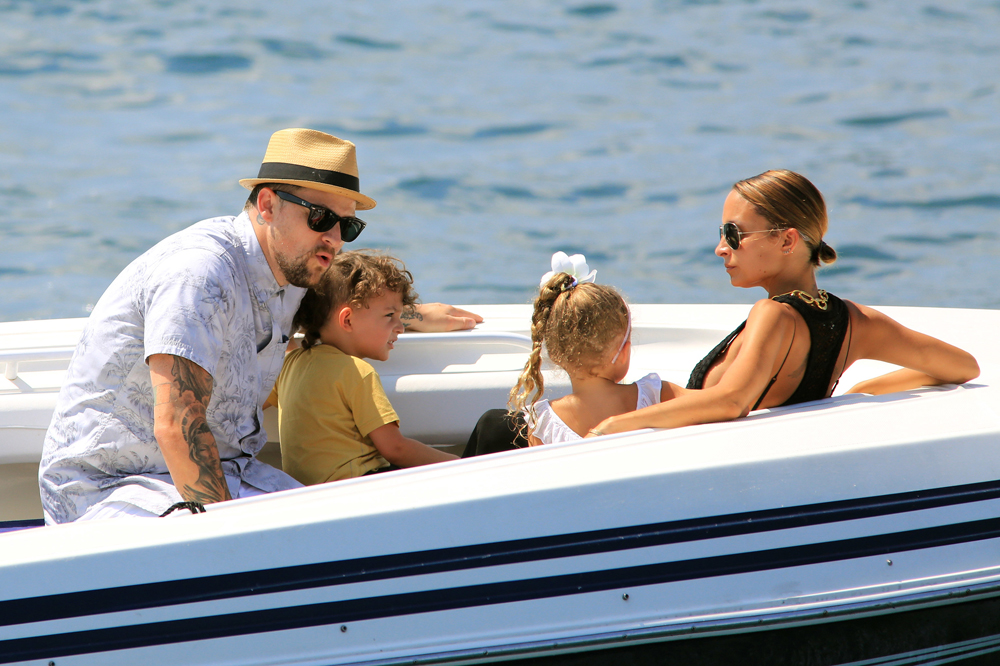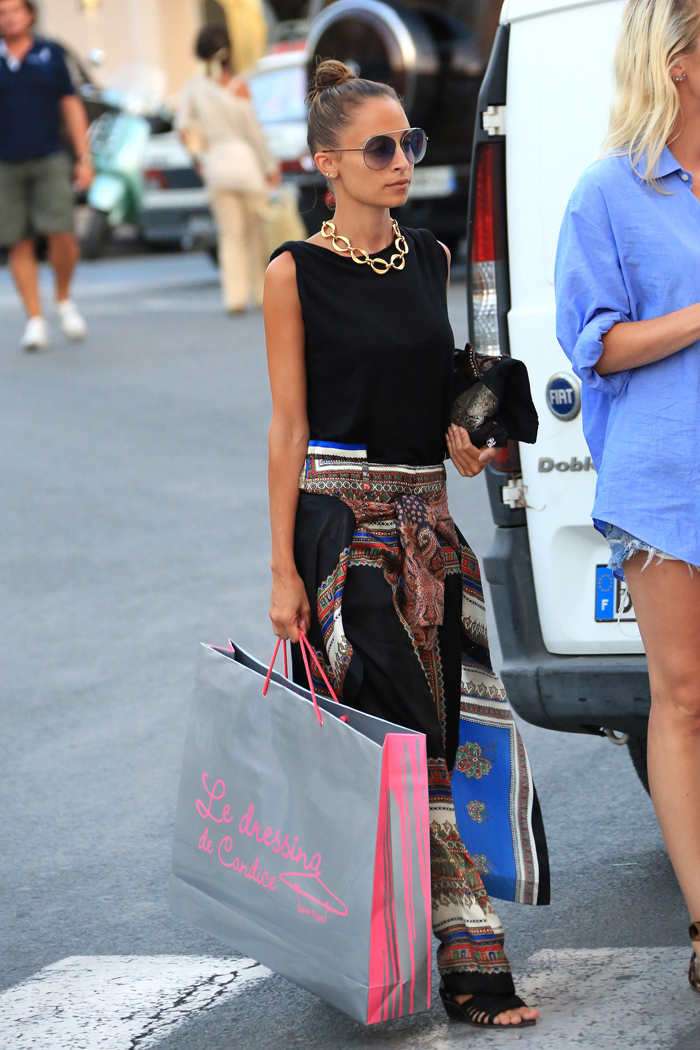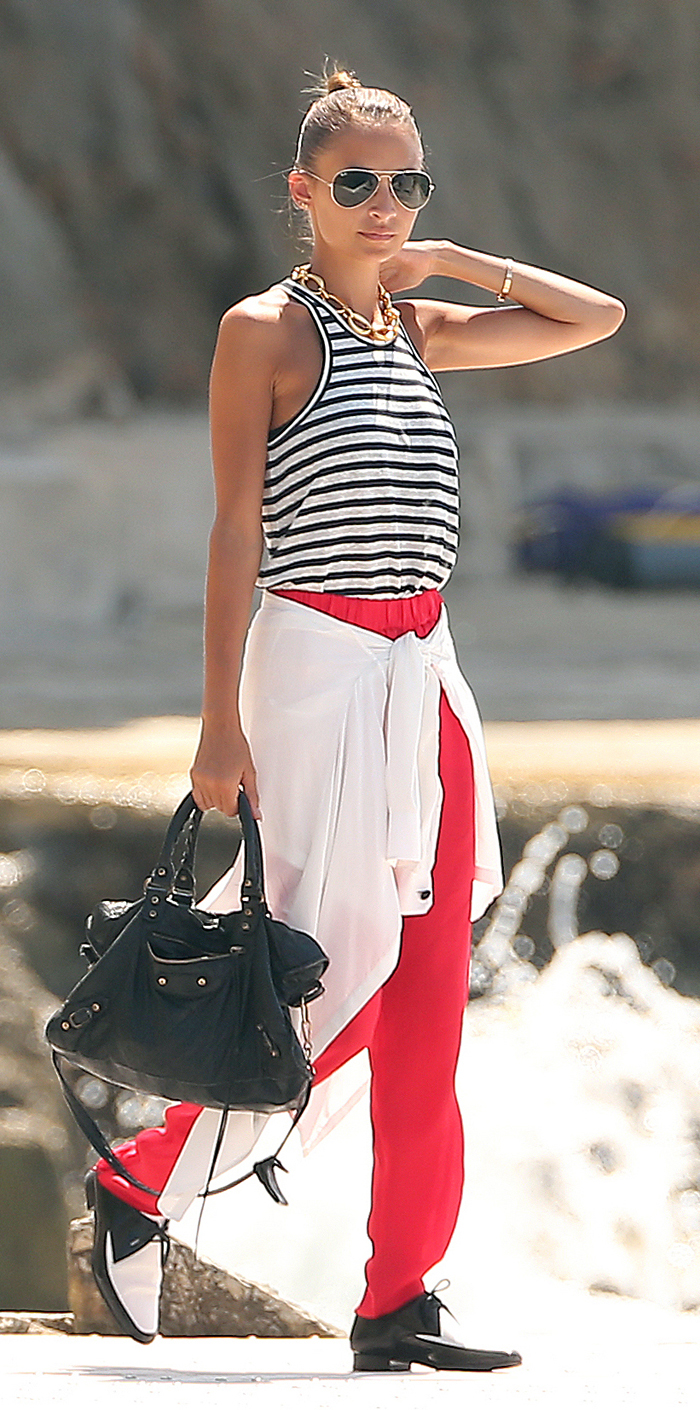 Photos courtesy of WENN