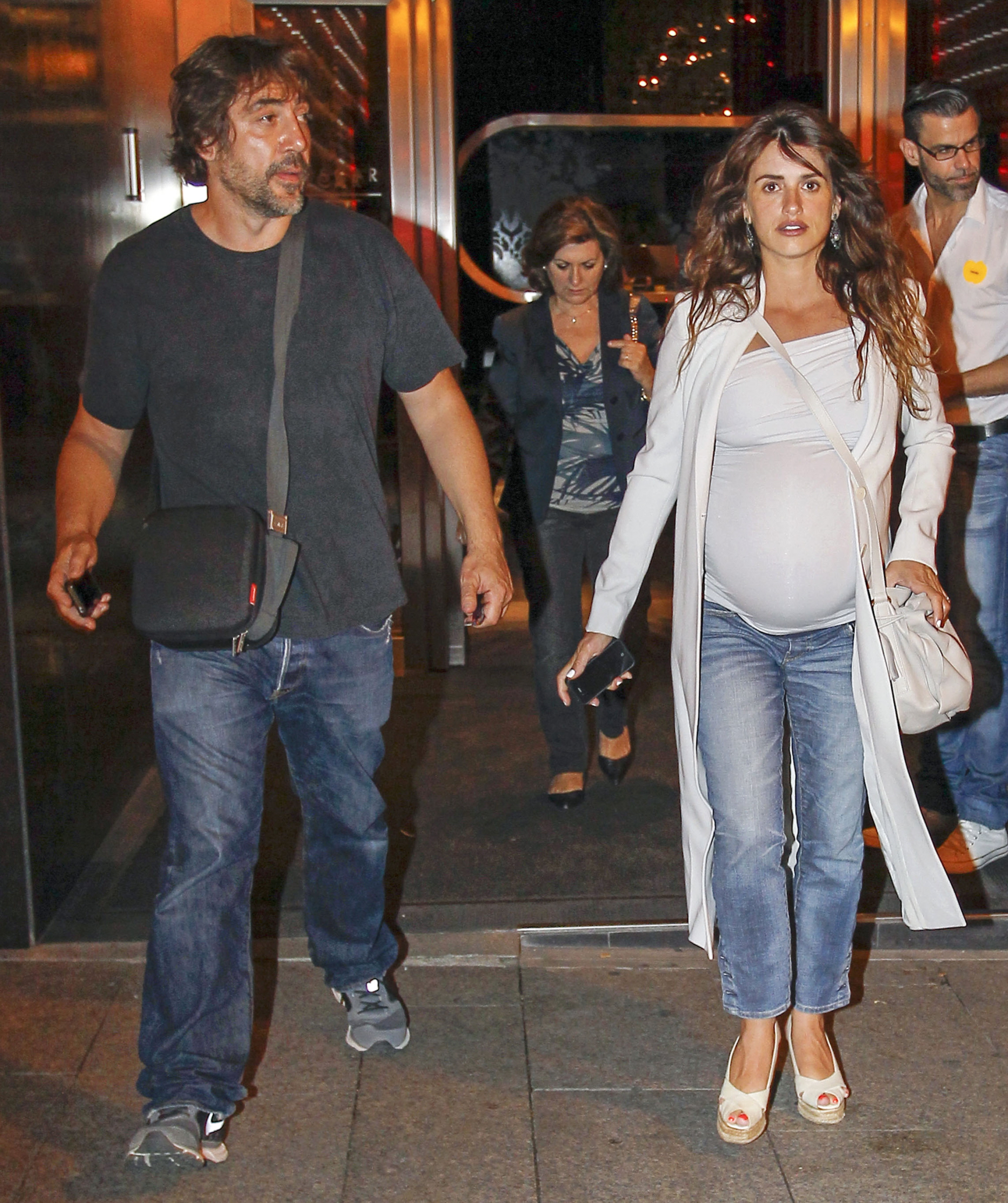 On July 22, Duchess Kate and Prince William welcomed their son Prince George Alexander Louis. The birth of the royal baby – and third in line to the throne – knocked out all of the other news that day (and that week). Which probably worked out well for Penelope Cruz and Javier Bardem, who welcomed their second child the same day as Will & Kate. Penelope and Javi welcomed a daughter this time around, joining older brother Leonardo, who is 2 years old now. And they just released the name of the little girl too… Luna Encinas Cruz!
Penelope Cruz and Javier Bardem have named their new baby daughter Luna – the Spanish word for moon, reports suggest. The couple, according to Spanish media, have registered their little girl's name, which is Luna Encinas Cruz. Encinas is Javier's paternal surname and translates as live oak.

The 39-year-old actress gave birth to Luna on July 22nd – the same day the Royal baby Prince George came into the world – at the Ruber Internacional hospital in Madrid. Her Skyfall actor husband, 44, was at her side as well as her parents and siblings, Monica and Eduardo Cruz.

Penelope, who already has a two-year-old son with Javier called Leonardo, said motherhood has completely changed her.

"From the first second, you feel so much love. It is a revolutionary experience. That's the best way I can describe it. It transforms you completely, in a second. Nature is very wise and gives you nine months to prepare, but in that moment, when you see that face, you are transformed forever."

And despite being an internationally famous actress, she wants to keep her children out of ther spotlight as much as possible. Before she got pregnant with Luna, she said in an interview: "I want my son and my kids – if I have more – to grow up in a way that is as anonymous as possible. The fact that his father and I have chosen to do the work we do doesn't give anybody the right to invade our privacy."
Luna is a popular name these days – Uma Thurman's baby girl goes by Luna too, although Luna Busson's birth certificate name is Rosalind Arusha Arkadina Altalune Florence Thurman-Busson. As for Luna Encinas Cruz… I took Spanish for years, although I'm really rusty, and I don't think this is how traditional Spanish names are supposed to go? If they were traditional, wouldn't it be Luna Bardem de Cruz? Or am I reversing that? Luna Cruz de Bardem? Oh… I just saw this, their son is called Leonardo Encinas Cruz too. And Javi's full name is Javier Ángel Encinas Bardem. Which means that "Bardem" is his mother's maiden name and he uses it as his stage name. So, Javier is giving his children his father's surname. Got it. Anyway, congrats to Penelope and Javi. I'm sure Luna is beautiful.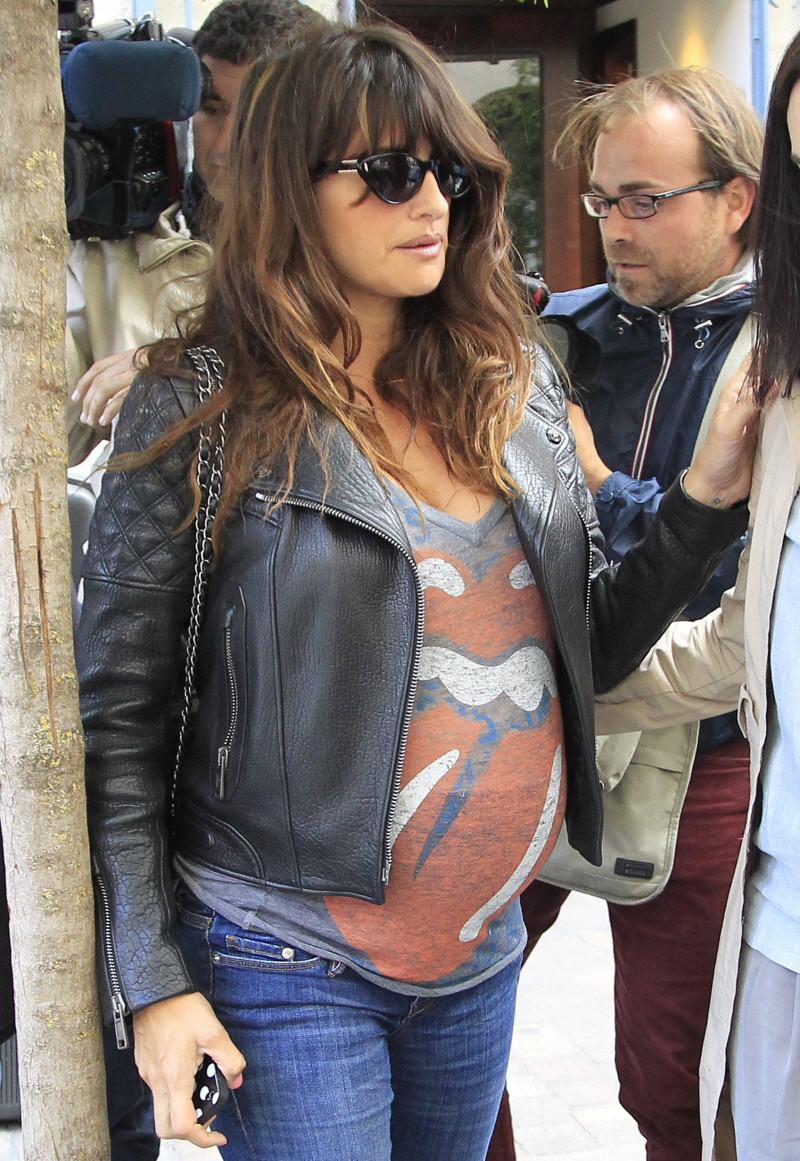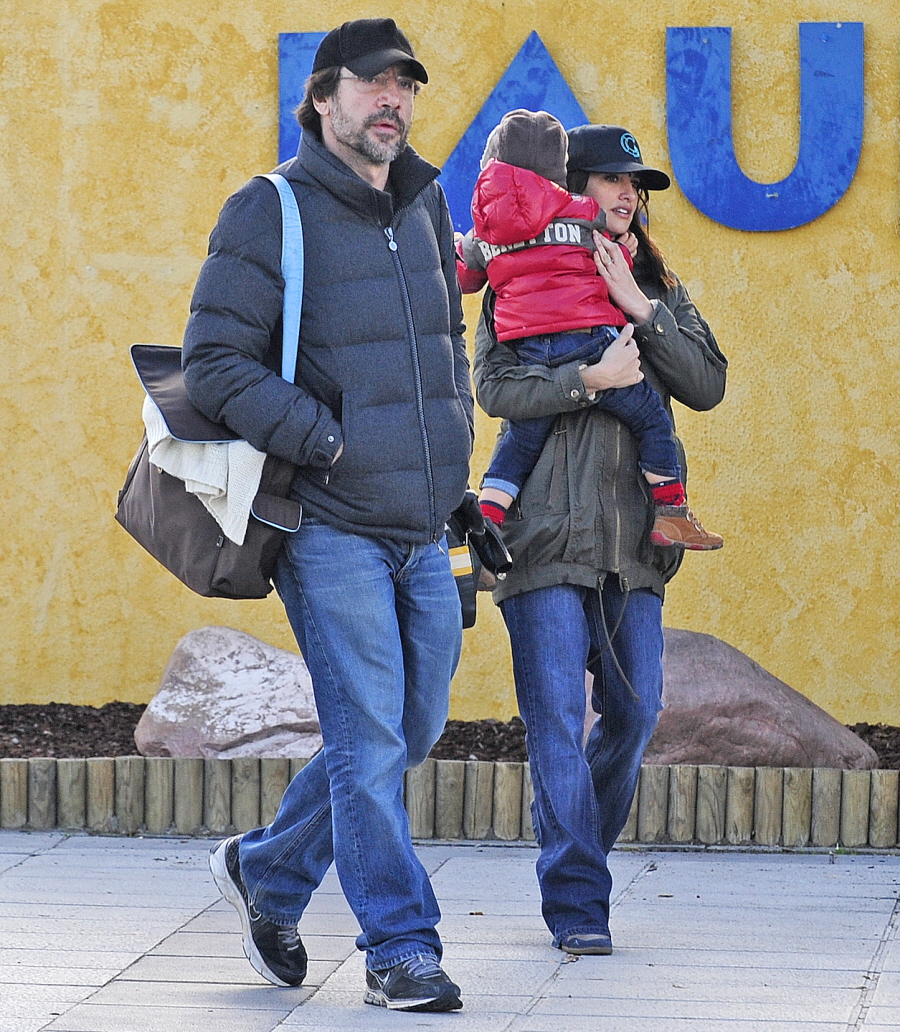 Photos courtesy of WENN and Fame/Flynet.