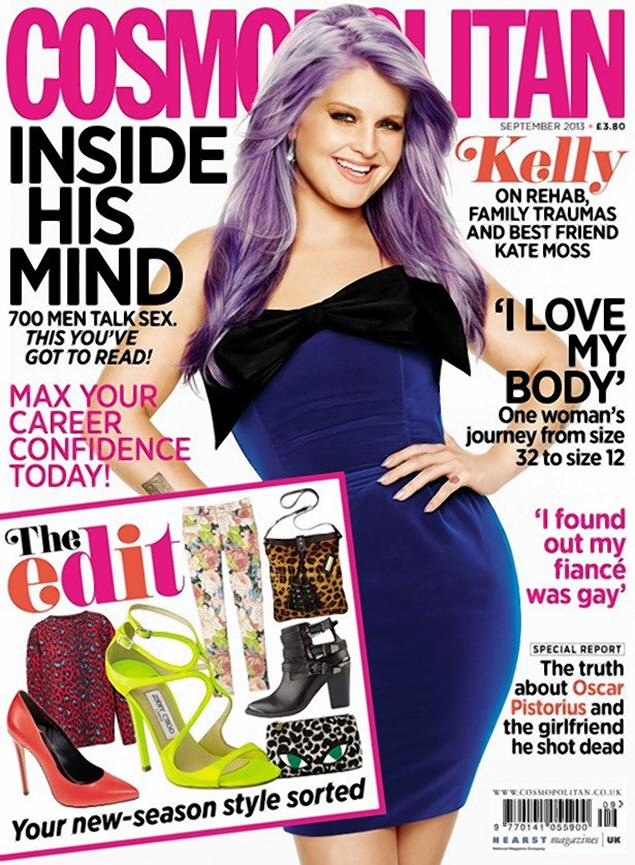 I don't really know why Kelly Osbourne keeps getting magazine covers, but there you go. Kelly covers the September issue of Cosmo UK – the cover image is terrible, but the photo with the phone is okay. As for the interview… Kelly talks about her issues with drugs and learning how to be a caretaker for both of her parents. I'll admit it, the part about caretaking actually struck close to home for me:
When a cry for help goes out, the Osbournes are there for each other.

"I've been to rehab seven times and to two mental institutions," Kelly Osbourne, discussing how mother Sharon supported her throughout her numerous stints in rehab, tells September's Cosmopolitan U.K., out Aug. 7.

"My mum even had me put in a padded cell once to scare me," says Kelly, 28, "but like a brat I just sat it out until she said, 'Well, that's not going to work.' "

And – like mother, like daughter – Kelly, in turn, also diligently took care of Sharon 10 years ago when the matriarch was battling cancer.

"When I was 18, I was set to play Lindsay Lohan's best friend in Freaky Friday. Then my mum got diagnosed with cancer," says Kelly. "I was faced with the choice of a career or spending what could have been the last days of my mother's life with her."

The choice was apparently clear. " 'I said, 'F— you, career, hello, Mother.' I became my mum's nurse 24/7," she says. "I gave her injections and medicines when she had seizures. I even had a parking space at the hospital with my name on it. I thought I was going to lose her – it was awful."

When father Ozzy Osbourne had a near-fatal quad crash in 2003, Kelly stepped up once again.

"He couldn't move from the neck down and was basically a paraplegic, so I slept on the floor by the side of his bed for four months. I brushed his teeth and washed his clothes, and every day we'd put on our swimsuits and I'd shower him," she says.

"Not many people can say they've wiped their mother and father's arses more than they've wiped their own," she adds.

The Osbournes' struggles with addiction have never been a secret. Ozzy, 64, abused drugs and alcohol for 20 years before he checked into the Betty Ford Center the day after Kelly was born. Jack Osbourne, 27, was treated for drug and alcohol addiction at 17, and Kelly's first stint in rehab was at age 19, followed by another visit the following year.

Kelly even admits that she used to hide her drugs so that she wouldn't have to share them. "I wanted them all to myself," she says. "I was quite selfish."

On the plus side, Kelly says that the recognition that she was pushing away those around her helped her to get clean.

"What changed for me was looking around and seeing that nobody liked me or wanted to work with me."
I took care of my dad for a while after he had major surgery, and it was the hardest and most aggravating ordeal I had ever been through. The difference, I suppose, is that the Osbournes could well afford full-time, live-in help but Kelly seems to be saying that she wanted to do it all herself – and she has siblings too, so I wonder where they were during all of that. Anyway, it's enlightening to know that becoming your parents' caretaker isn't easy even when you're rich.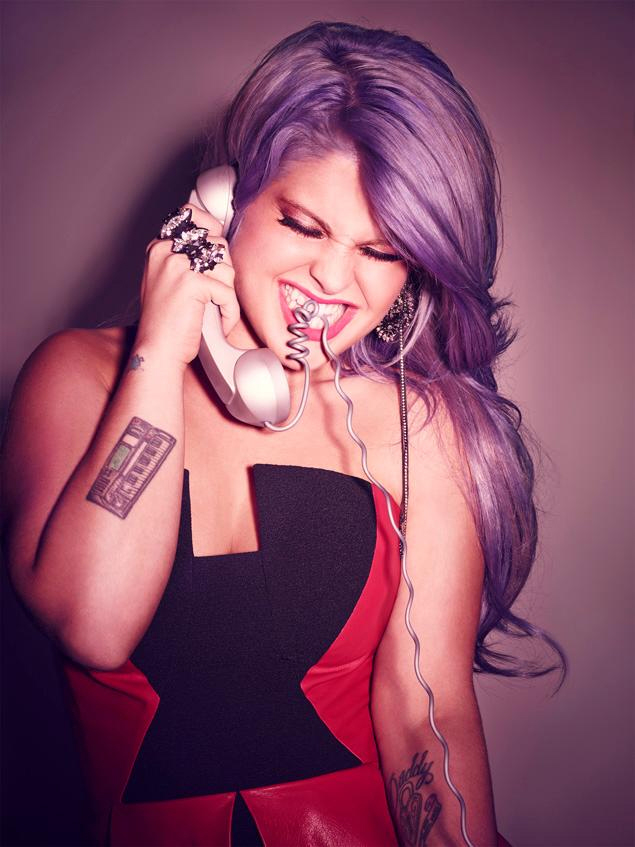 Photos courtesy of Cosmo UK.