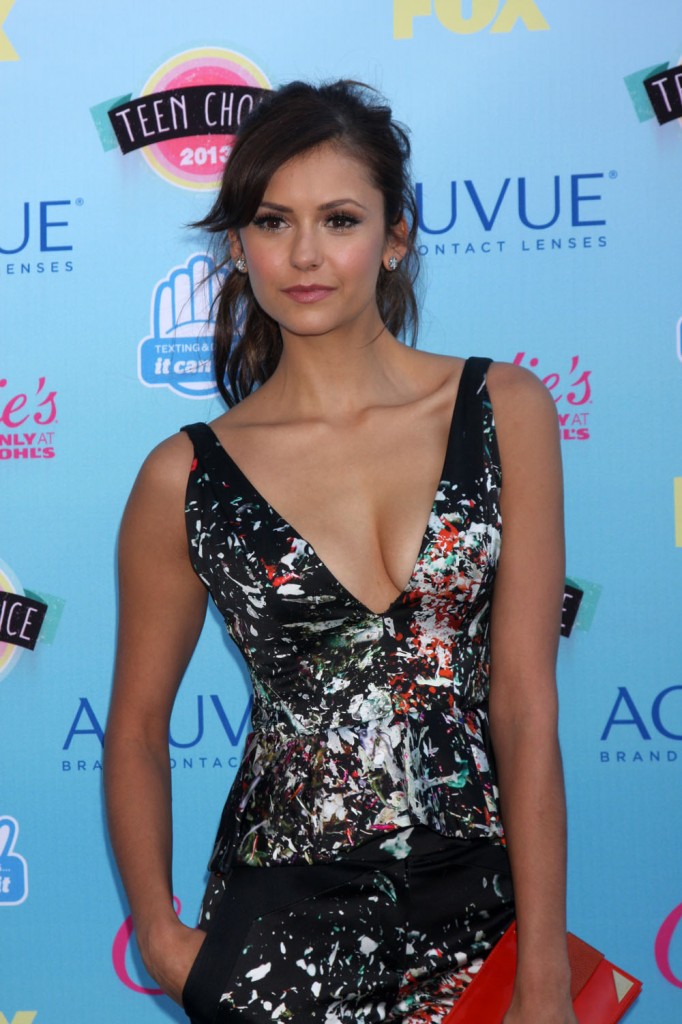 We're covering some of the fashion at the Teen Choice Awards, with more to come shortly. Here's a link to a list of winners. First off we have the lovely Nina Dobrev working a J. Mendel abstract print pantsuit with a deep v-neck. The Fashion Court has a photo of the suit from the designer and the top has a much more pronounced peplum there. I'm glad that it's toned down to a slight ruffle on Nina. This outfit is just killer. I love her styling too. Her messy hair, understated makeup and sparse jewelry are perfection. Nina won last night for Choice TV Actress: Fantasy/Sci-Fi, while her ex boyfriend, Ian Somerhalder, won for Actor in the category. Their show, The Vampire Diaries, also took home Choice TV Show: Fantasy/Sci-Fi.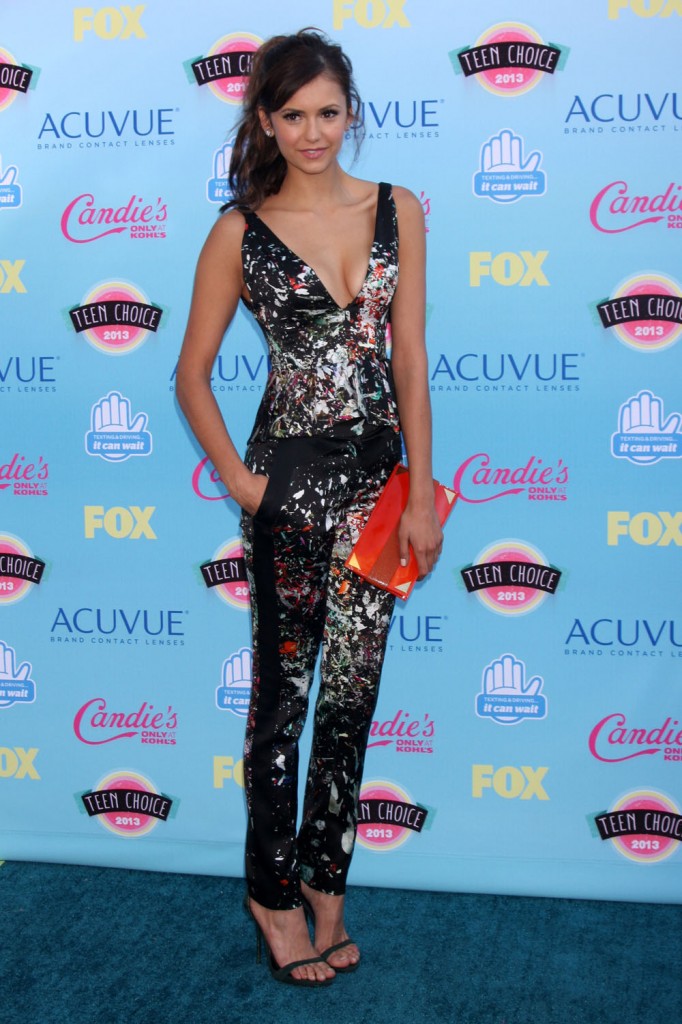 Lucy Hale of Pretty Little Liars was super cute in white Hougton. This is how you do a belly-baring halter top, just show a hint of skin. Lucy is 24, can you believe it? She looks like she's about 15. Lucy co-hosted the show along with Darren Criss.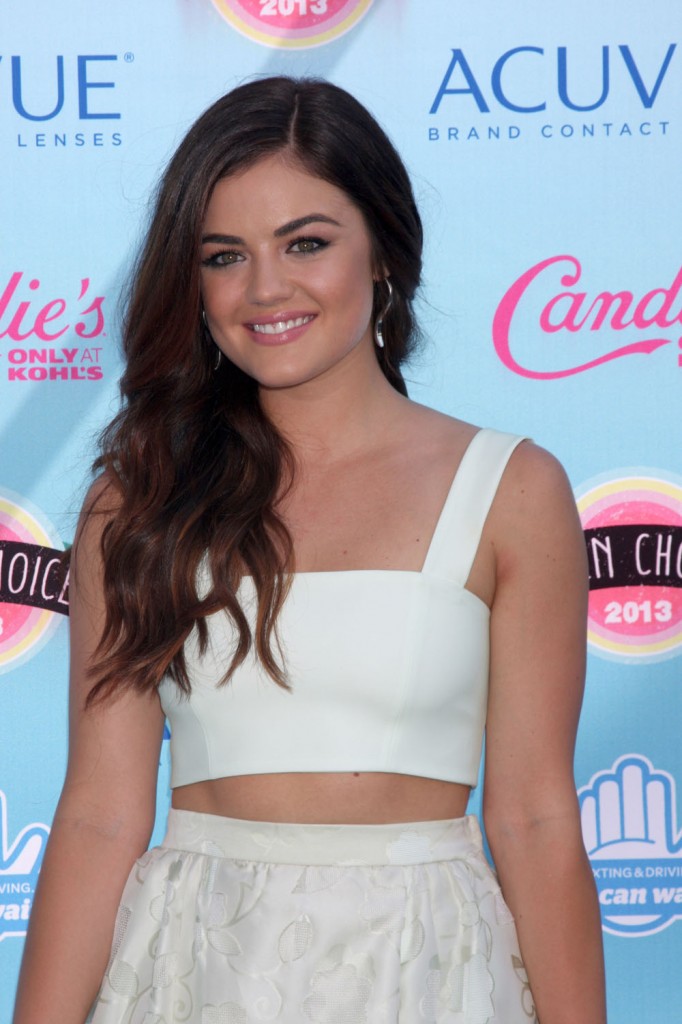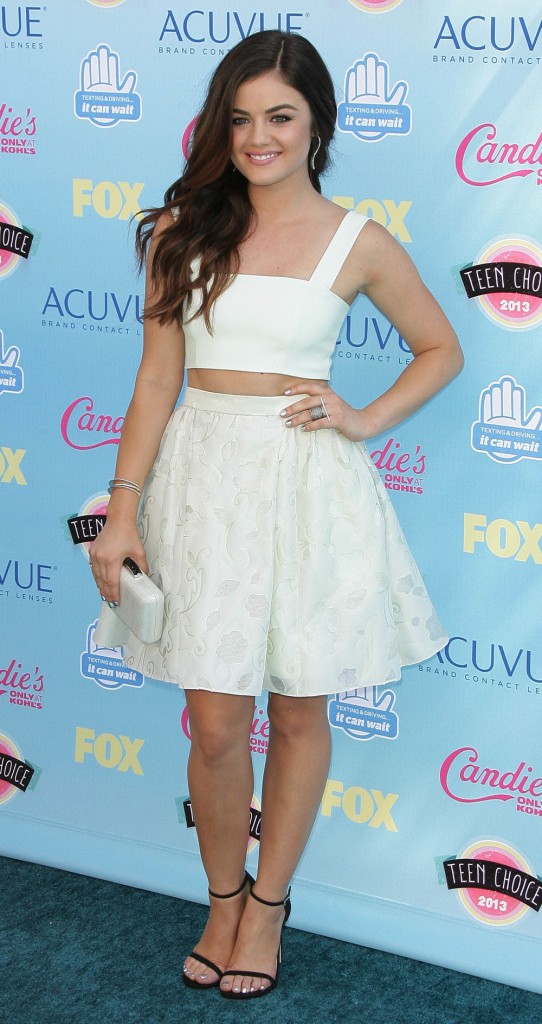 Abigail Breslin on the other hand, is 17 years old. I'm glad that she's older than I remember considering this dress, but that's not to say there aren't plenty of younger teenagers wearing outfits like this. (I feel so old when I see young girls in booty shorts and low cut tops. I just want to put a scarf over them.) Abigail earned headlines a couple of weeks ago when she debuted her platinum hair. She's growing up and she wants her styling to reflect that. I do like that she paired this very promy green dress with a sparkly bolero jacket. At least she's covered up somewhat.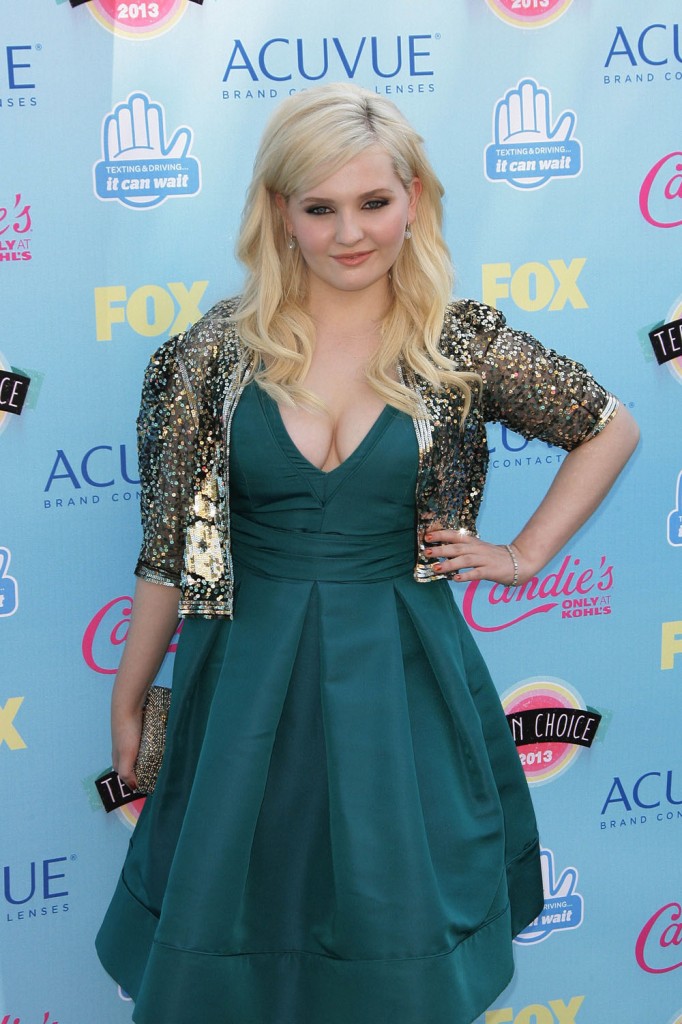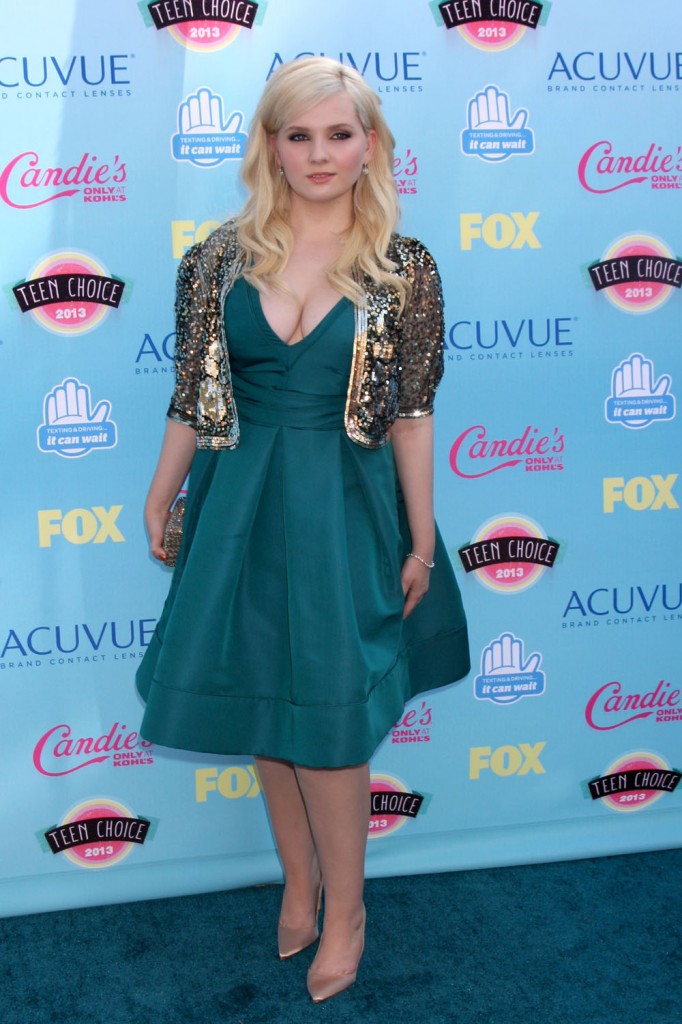 Chloe Moretz was adorable in a little Christopher Kane black dress with bright, modern stripe details. She's wearing Jimmy Choo heels. This look is so cute yet sophisticated. Chloe is 16, and she looks mature for her age without showing too much skin or trying to look sexy.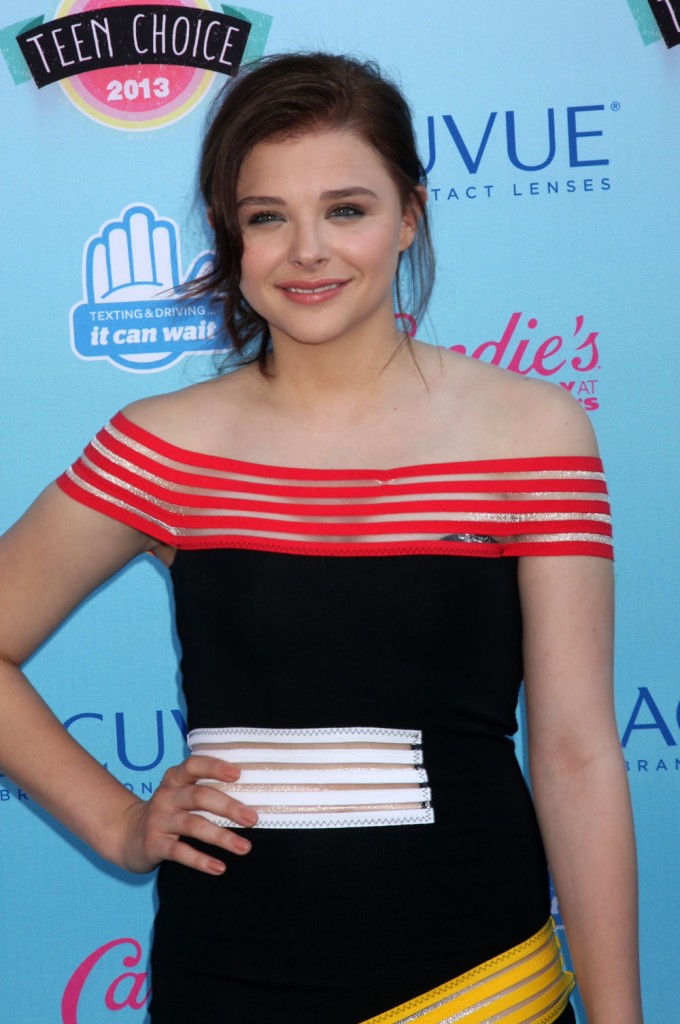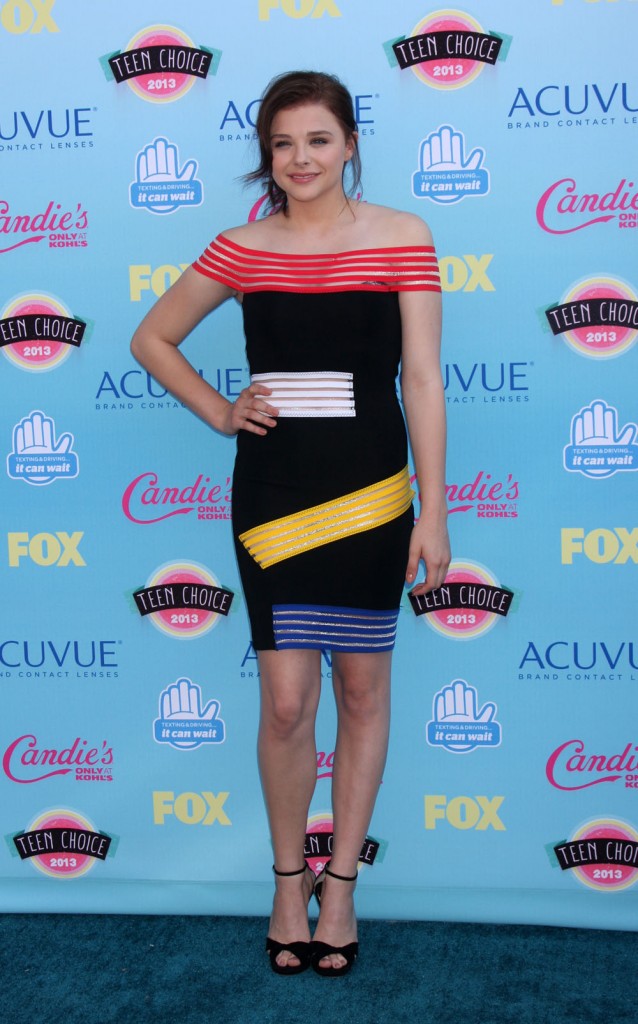 Hailee Steinfeld, also 16, got it wrong in a bright red and navy blue House of Holland dress with Oscar Tiye shoes. I guess some might call this look playful, but it's too much with that bold, simple print and contrasting bubble skirt. Her eye makeup and hair look overdone. Maybe with a lighter styling touch she could have pulled off this loud dress.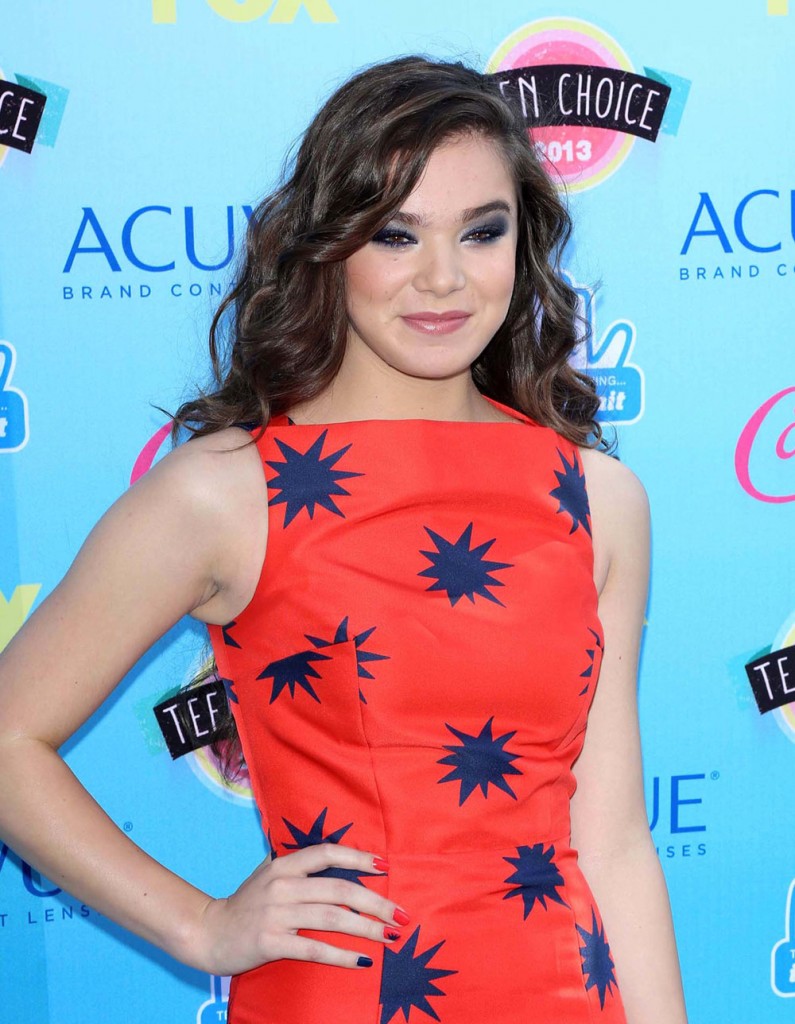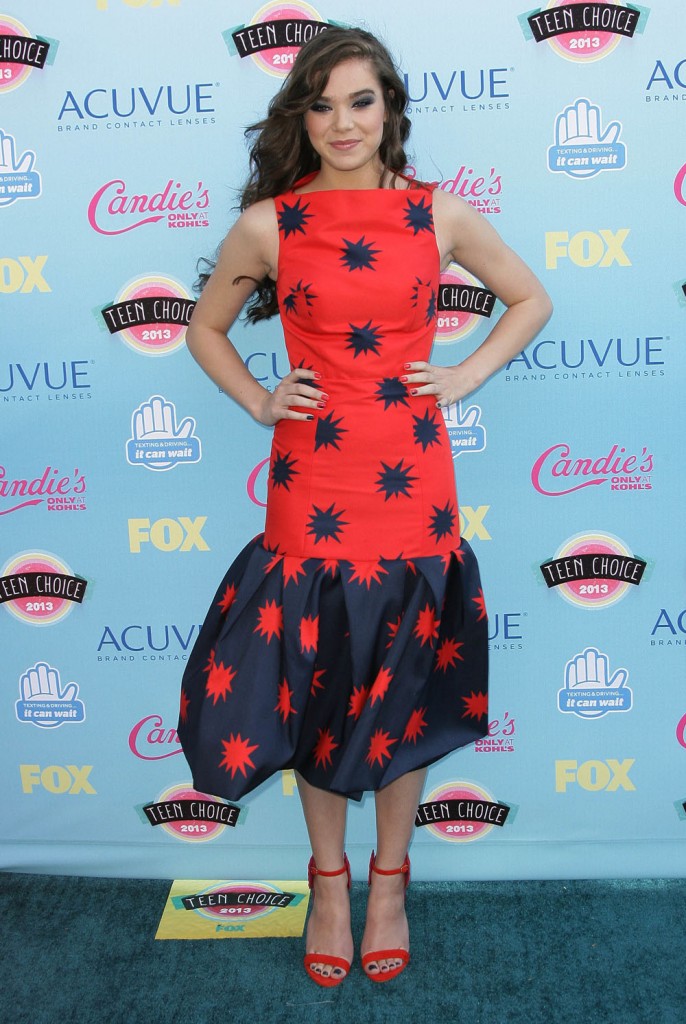 photo credit: FayesVision/WENN.com