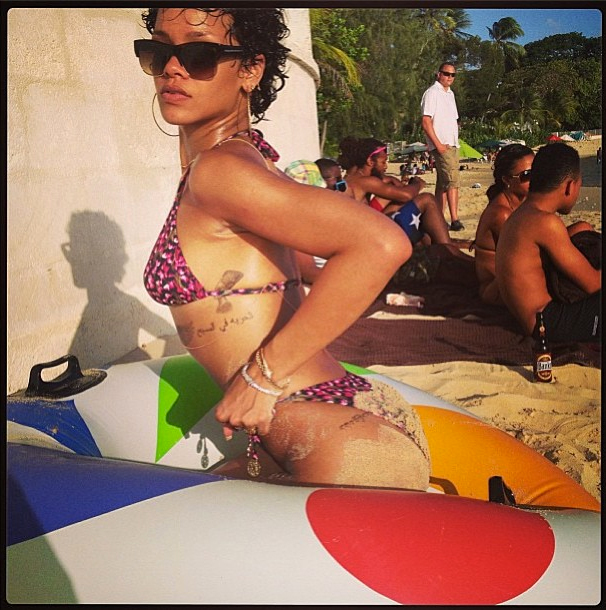 Rihanna has been firing up her Instagram app even more regularly than usual lately now that she has been spending some time in her native Barbados and basically living in a bikini. Because you know, RiRi can't put on a bikini and simultaneously resist sharing it with the entire universe. Also, she's still showing off her cute new hair (which probably won't last long since she loves weaves on a Beyonce level) and that tacky AK-47 grill while generally having a grand old time on various beaches. Note: I have left out some of the more gratuitous photos of Rihanna showing off close-ups of her tush (including a strategically sand-jammed crack photo), but you can go to the source for those gems.
While Rihanna unwinds, a new story in this week's issue of Star would have us believe that her employees are enjoying some time off as well because she's reportedly a nightmare of a boss: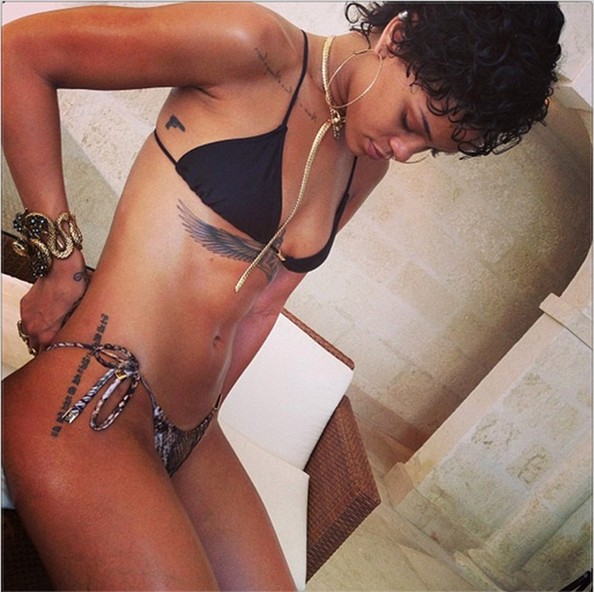 Talented, edgy, and stylish are all words associated with pop prince Rihanna. But so are ridiculous, demeaning, and nightmare, according to one long-suffering member or her entourage. "Rihanna hs never been easy to work for, but since she and Chris Brown broke up, she's been beyond horrible," admits the exhausted staffer. "She's in a bad mood 24/7 and takes it out on everyone who works for her."

Among her appalling antics? Sending an assistant on a fool's errand for Mexican food — in Sweden! "Rihanna wouldn't go onstage until she got carne asada, but by the time he returned — from an hour away — the food was cold. Rihanna threw a fit, like it was his fault!" fumes the source, adding that obscure meals are just the beginning. "We're always sent on some errand to the middle of nowhere just to find something trivial, like the 'right' ice bucket or color notepad."

Rihanna's party habits aren't helping matters either. "She's so rude, always snapping at people, and she's a nightmare to be around when she's hung over," the source coninues. "I can't even remember the last time she said 'please' or thank you.'"
[From Star, print edition, August 19, 2013]
Honestly? This sounds like typical entitled-pop-star behavior. Not that it's any excuse for that behavior, mind you, but I have no trouble believing that Rihanna would get a kick out of making her employees sweat. At the very least, she should be more careful with those who handle her food though, or else they're liable to seek a little bit of revenge. Never mess with anyone who touches your food.
In related news, Rihanna is reportedly upset about her bum, which she has decided is far too "dainty." As such, she has decided to load up on Bajan specialties including fried plantain and dumplings in an effort to gain a few pounds after her "grueling" world tour. I'm actually not terribly surprised at this news because Rihanna complained last year about her slimline, size-0 figure and said "I want my old butt back!" Of course, that booty is the same as it was then, and truth be told, it looks enviably fantastic no matter what RiRi has weighed over the years.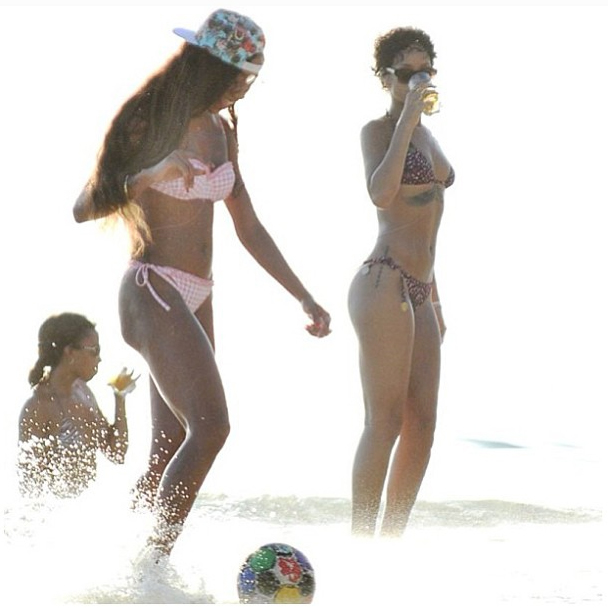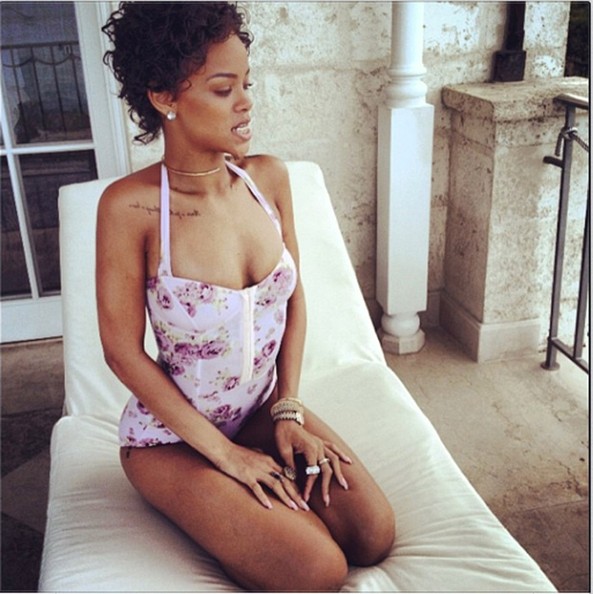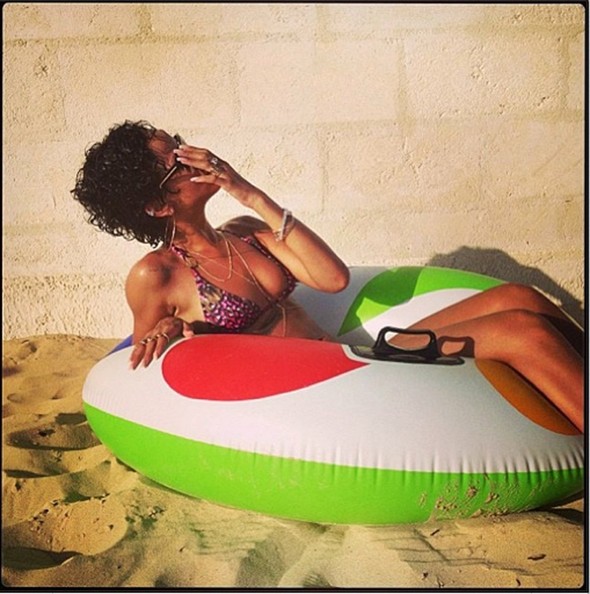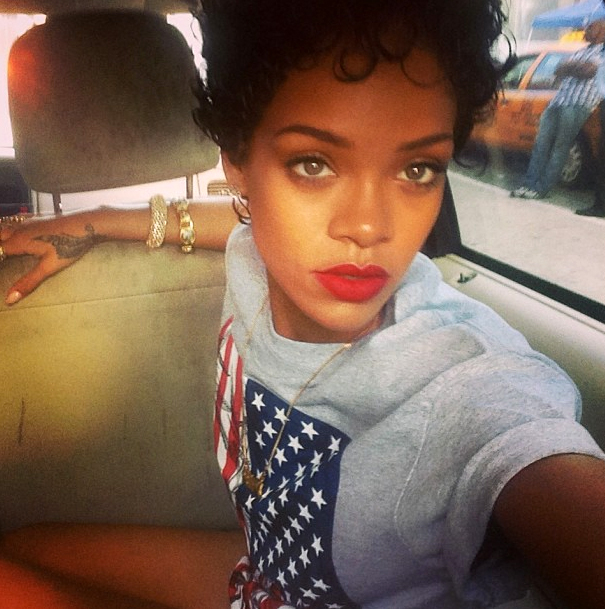 Photos courtesy of Instagram