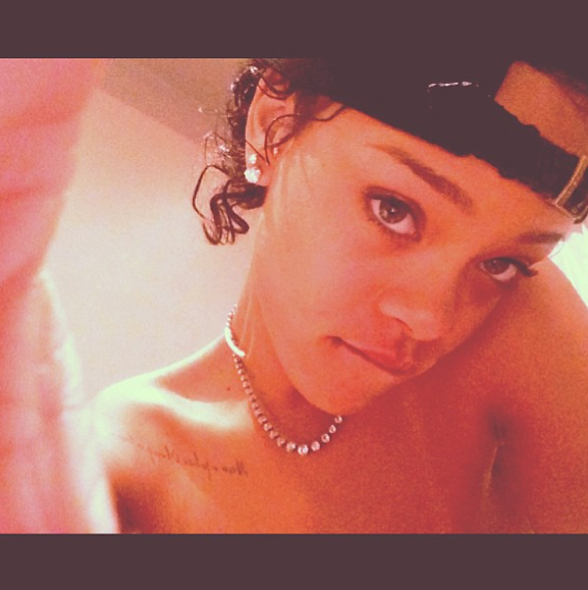 Things have been rather quiet on the Rihanna front since about ten days ago when she flashed the entirety of her breasts in a in a transparent top for pedestrians, gawkers, and paparazzi alike. The thing that struck me about those particular photos (that is, besides her girls) is that Rihanna was not smiling at all or looking like she was enjoying the attention that she obviously wanted. In fact, it's been way too quiet in the aftermath because Rihanna usually can't go more than a few days without posting some physically revealing or "thug" photos on her Instagram account, but a quick peek reveals that Rihanna has just gone though a drastic hair change as you can see in the above photo. And instead of glamming it up for the camera, she looks pretty depressed: "Still tryna get used to my hurr, so I threw on some #redlipstick #RIRIWoo"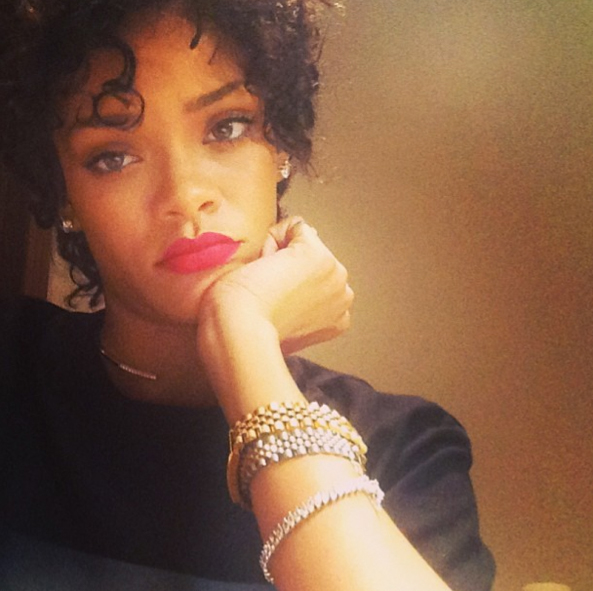 I don't think Rihanna is bummed about her hair (and it looks cute from what I can tell), but there's probably some other stuff going on. According to the UK tabloids, Rihanna has been "worried about losing her fame because of her hectic schedule," and I can see where she's coming from because Rihanna is constantly on tour. She releases albums back-to-back (seven records since 2005, and the last three have been released in consecutive years), and she works like a fiend (even if she has trouble showing up on time). Meanwhile, Gaga and Miley Cyrus have taken some time off and are now ramping up in a huge, famewhorey way. It's all Rihanna can do to post her rack to Instagram on a regular basis, and she is supposedly "exhausted at the moment and feeling lonely." And when she does have some downtime, it's usually spent with the likes of Cara Delevingne, which can't possibly be constructive.
Anyway, Rihanna is supposedly also quite upset with Katy Perry's recent diss of her in her Elle UK interview. Katy spoke of Rihanna's "light" but also spoke of "detrimental entourages," and went on to declare, "My days of celebrity saving are over!" According to Hollywood Life, Rihanna doesn't owe Katy sh-t:
Rihanna's not happy about Katy Perry's recent statement, claiming she can't save the "Stay" singer from her detrimental entourage. RiRi wants everyone to know that she doesn't need to be saved and if she did, she wouldn't call on Katy Perry, a source tells HollywoodLife.com exclusively!

After Katy Perry talked about Rihanna in a recent interview, saying she's done saving the "Stay" singer from the people she hangs out with, RiRi's firing back!

"Rihanna doesn't need to be saved by anyone," a source close to the singer tells HollywoodLife.com exclusively. "The man upstairs is to whom she owes everything. That's who brought her here and that's who she's leaving with!"

Rihanna has become accustomed to people making judgements about her life, so she holds no ill will towards Katy. Friends of RiRi's tell HollywoodLife.com that she "adores" Katy and isn't harboring any shade toward the "Wide Awake" singer.

"Everybody has an opinion about something," the source adds. "Ri's grown and will walk through fire by herself if it means it will make her stronger. Rihanna knows how to cut ties and cut them so sharp that your teeth bleed! She knows how to get rid of toxic people in her life. She's not a baby and has everything she could ever want or need in life. She's happy and thankful."
[From Hollywood Life]
Uh-oh, cue the girl drama. Katy really did sound all superior in that interview, and she was pimping out every friendship and relationship possible to get that magazine cover. Rihanna doesn't have the patience for namedropping and doesn't do so herself, but I have to admit that these new Instagram photos present a strangely subdued version of the self-declared "bad girl." I hope she's okay.
Although I must admit that this photo — of RiRi's dog wearing a "Rihanna is my bitch" shirt — made me laugh. She's got a wicked sense of humor.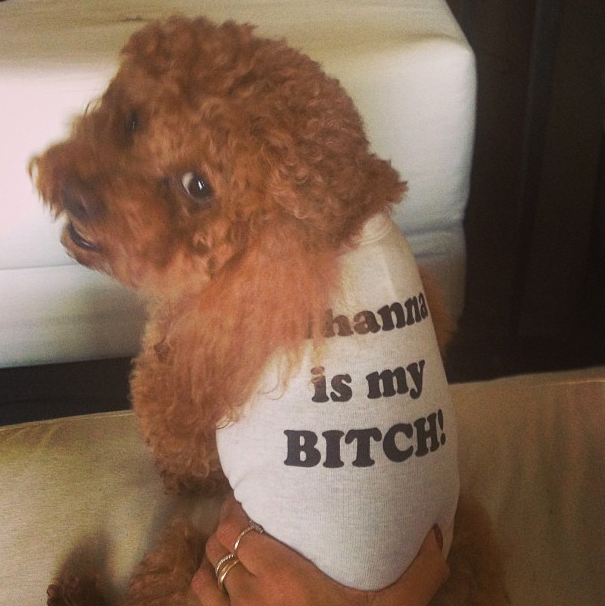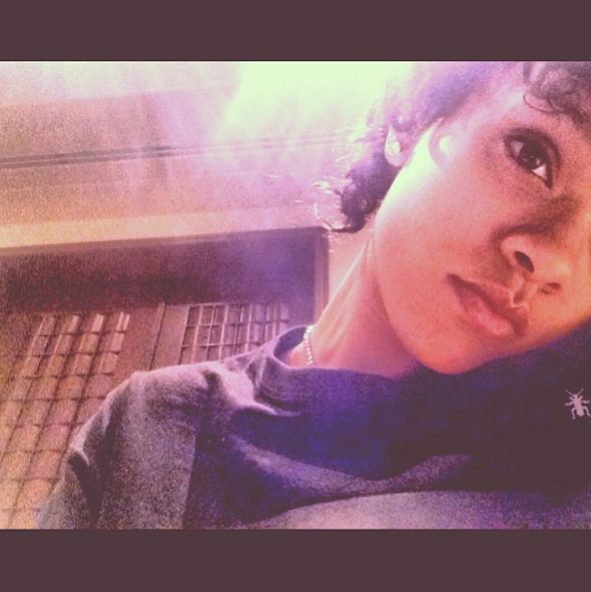 Photos courtesy of Instagram