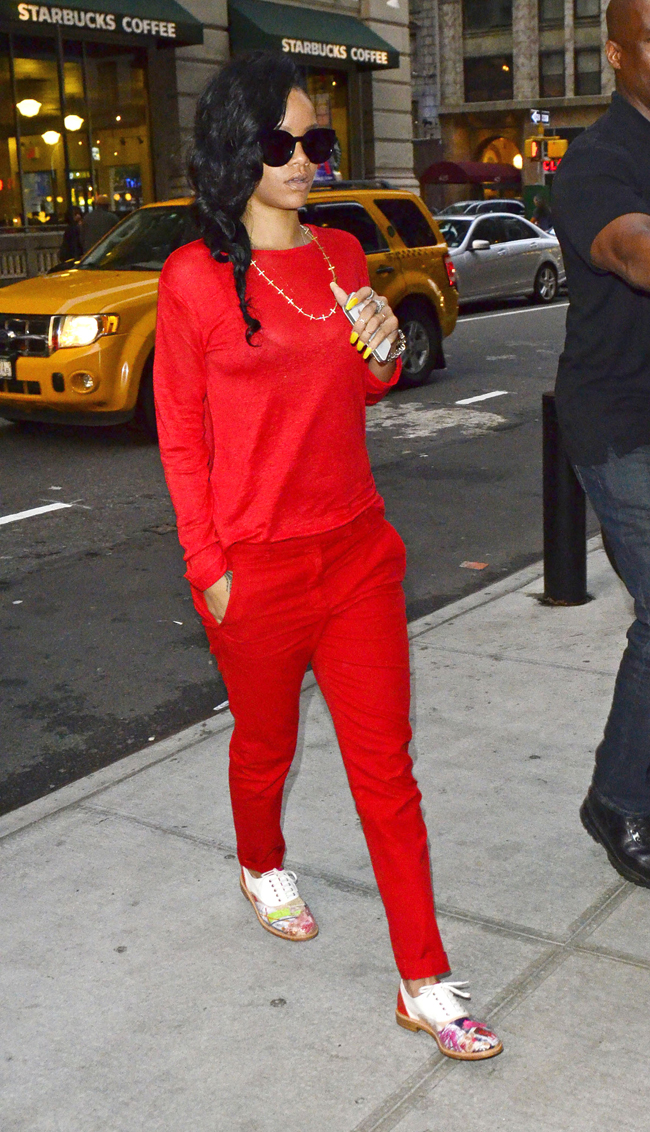 Earlier this week, Kaiser covered Rihanna "look at my nips" outfit in New York City and concluded that while Rihanna is pretty damn narcissistic, she also needs to take a break from everything. Let's face it — the girl is in need of a long nap (among other things). Rihanna herself has given a new interview where she discusses how her fluctuating weight — higher last summer and lower just a few months later — and how she ended up in the ER after the Met Gala simply because she didn't get any sleep the night before. Allegedly, Rihanna's weight loss is also all down to stress, but unfortunately, she says that her schedule will not let up anytime soon. Riri's got two more movies scheduled before she starts touring again next year. Also, she claims to hate her new size zero ass: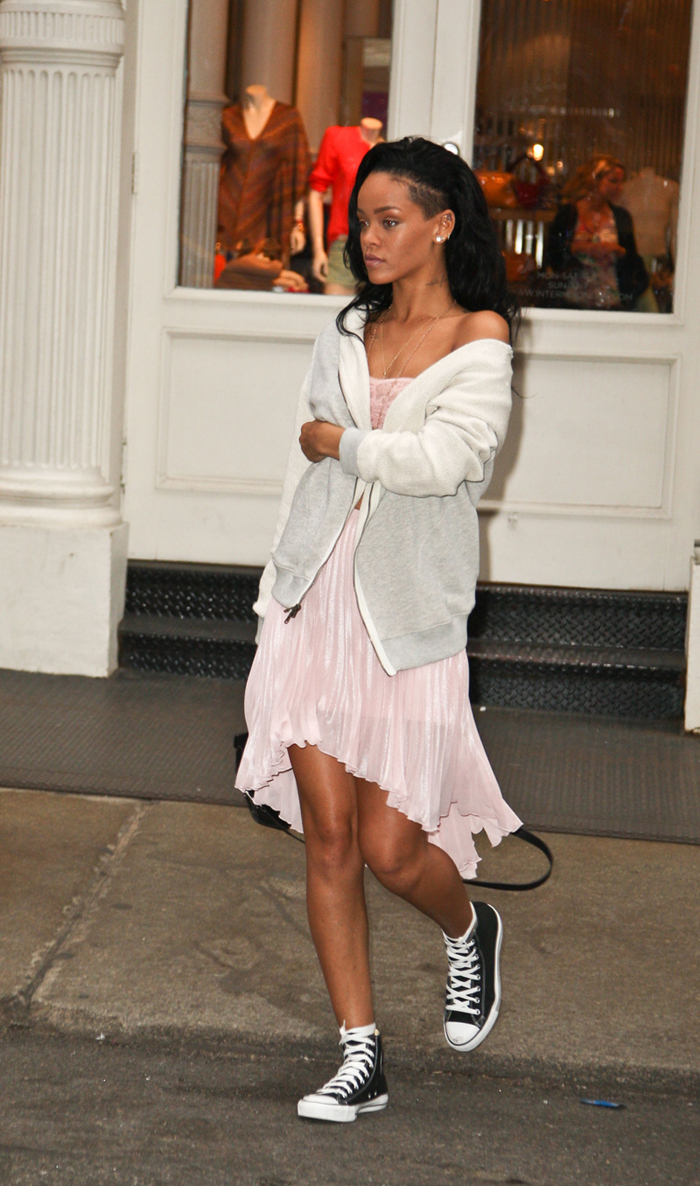 Rihanna is running herself ragged.

The unattached, "Where Have You Been" singer, 24, is at work on her seventh CD — and trying to squeeze in some more zzz's! Recently, she opened up to Us Weekly about her jam-packed calendar — and the effect it's having on that famous beach bod.

Recently, the pop diva made the leap from the recording studio to the big screen with her star turn in Battleship. "I want to do two more [movies] before touring again next year," Rihanna gushed to Us of her filming experience, even though, "My schedule is crazy!"

So crazy, in fact, that the Barbados-born beauty was hospitalized for fatigue following her appearance at the Met Ball last month, where she stunned in a black, reptile-inspired Tom Ford gown.

"I got no sleep [beforehand],: Rihanna explained. "It's harsh on your body!"

Her hospitalization — and her shrinking bod — have some fans fretting that she's dealing with something more serious, though Rihanna assures Us her nonstop schedule is the only thing to blame.

"I'm a size 0 — and not happy about it!" she says. "I went way too far. I prefer myself a bit chunkier. I want my old butt back!"
[From Us Weekly]
If you do a search for Rihanna's height on Google, the immediate answer that pops up is 5'8″ — which is one inch shorter than my height. I've never been a size zero and cannot imagine how little one would have to weigh to be a size zero at this height. In fact, at my very lowest weight, I was a size four and about 115 pounds, and my relatives honestly wanted to commit me to an eating disorder clinic based on appearance alone. The fact of the matter is that, while I obviously wasn't an international pop star, I was tearing my hair out over graduate school (and other circumstances) and food just didn't appeal to me. Sooo … I get the notion of stress as a (sometimes unintended) method of weight loss, but I don't think that's the case with Rihanna. Earlier this year, she was tweeting photos of her hot personal chef, who presumably whips up low-cal meals for her on the road. I also honestly don't think that Rihanna is a size zero now. She's small, yes. But she's not emaciated.
To recap Rihanna's butt situation, here it is last August in Barbados.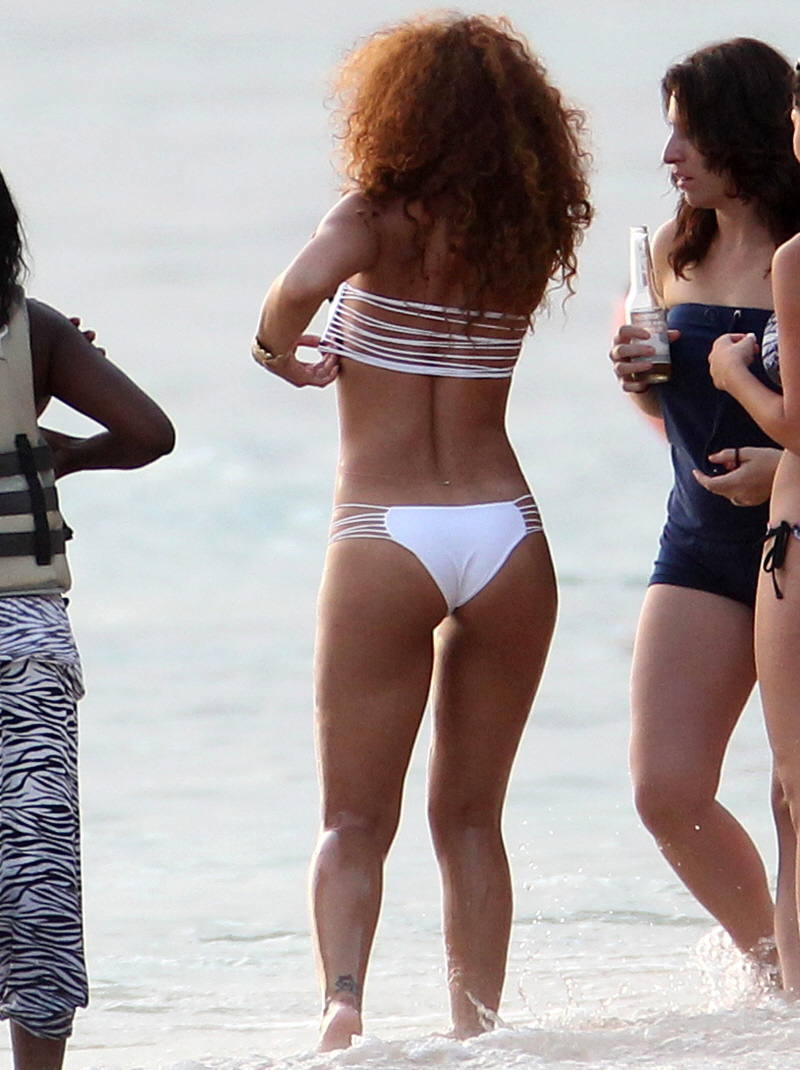 And here's Rihanna's butt in January in Hawaii. There's a definite difference, but I don't think she was a size 0 at that point, and I don't think she is now either.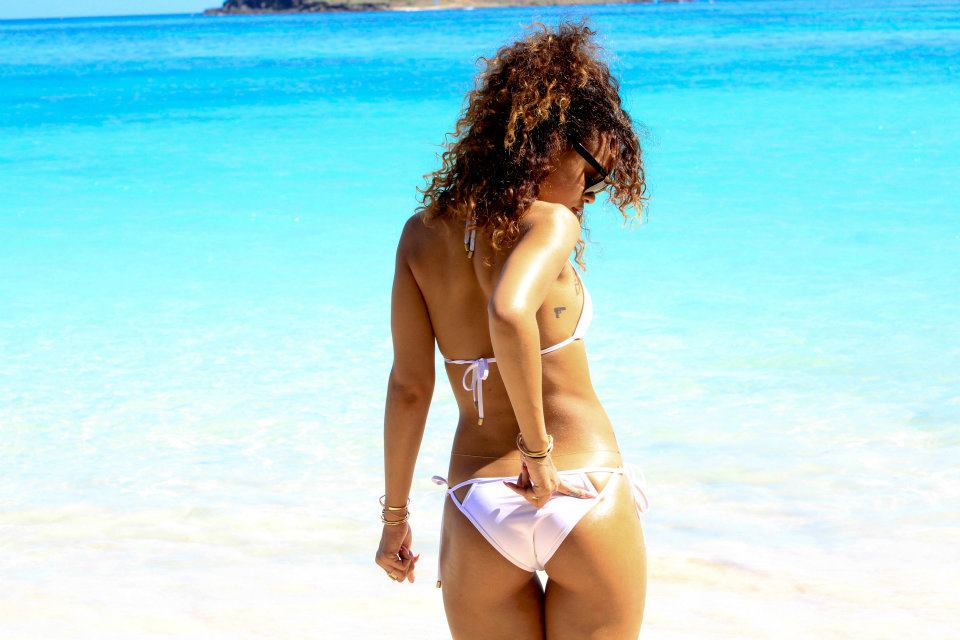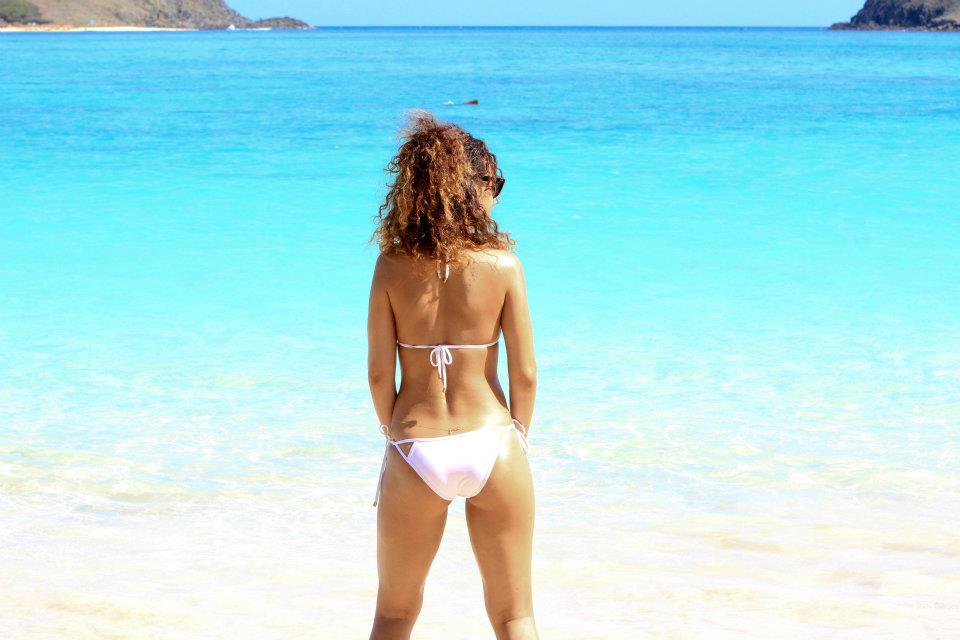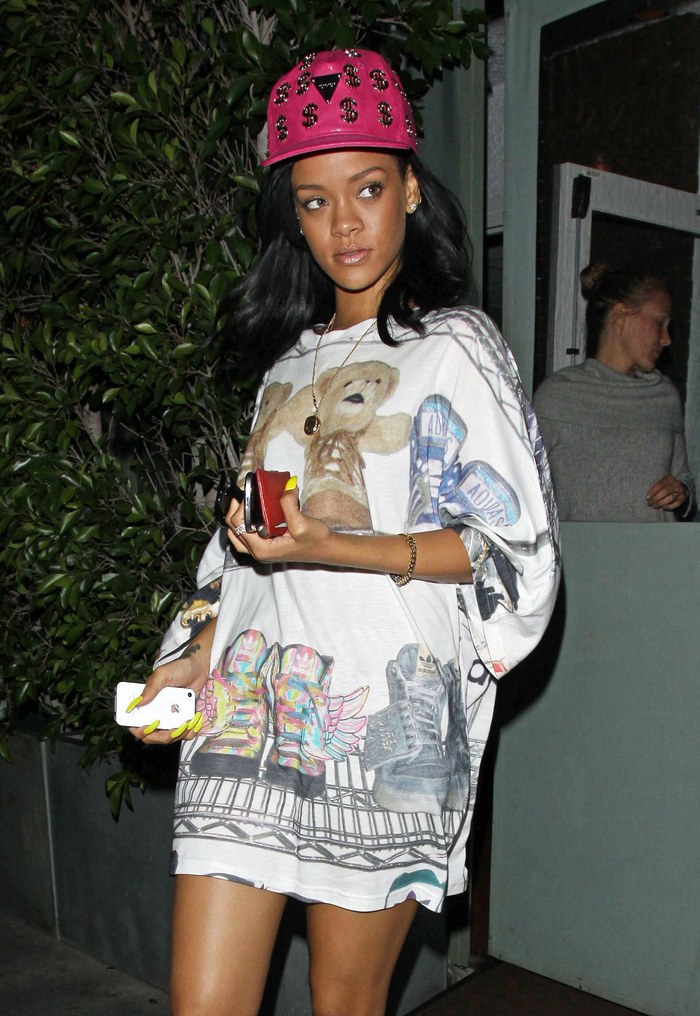 Photos courtesy of Pacific Coast News, Fame/Flynet, Rihanna's Facebook, and WENN