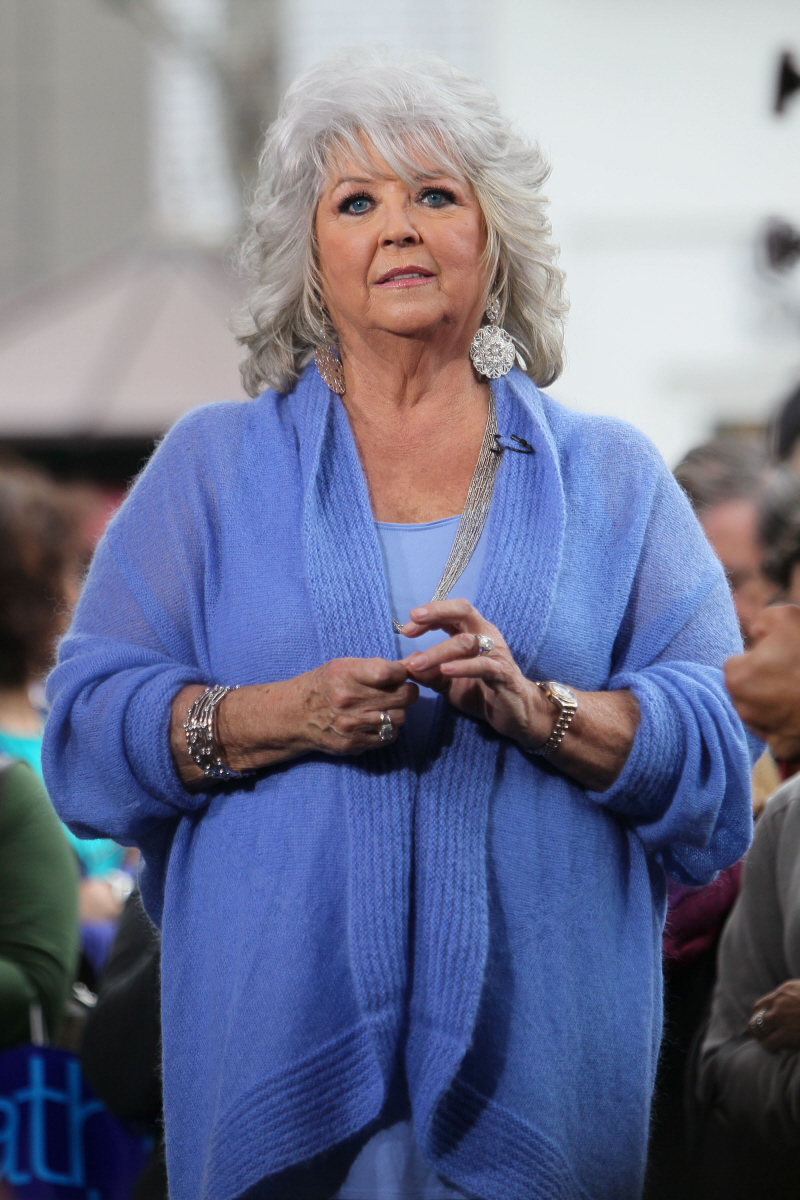 Paula Deen is not guilty! IF THE HAM DOESN'T FIT, YOU MUST ACQUIT. Sort of. Not really though. Throughout Butter-gate (or Racist-gate, or Deen-gate, whatever you want to call it), I always maintained that while Paula seemed to be getting so much criticism for admitting to saying the n-word once, decades ago, the real story was and is the lawsuit against Paula and her brother Bubba, and the long-standing accusations of racism against both of them by multiple employees. The outstanding lawsuit – brought against Paula and Bubba by Lisa Jackson – was partially thrown out yesterday though. But it's tricky, and I'll get to that in a moment:
Finally, some good news for Paula Deen. The disgraced celebrity chef was cleared of race discrimination claims filed by former restaurant manager Lisa Jackson, a judge ruled in Savannah, Georgia on Monday, Aug. 12. The Associated Press reports U.S. District Court Judge William T. Moore threw out Jackson's claims that Deen and her brother Bubba Hiers subjected her to racist attitudes during the five years she worked at their restaurant, Uncle Bubba's Seafood and Oyster House.

Jackson also filed sexual harassment claims against Deen and Hiers; those charges still stand in the ongoing case.

"We are pleased with the Court's ruling today that Lisa Jackson's claims of race discrimination have been dismissed," a rep for Deen tells Us Weekly. "As Ms. Deen has stated before, she is confident that those who truly know how she lives her life know that she believes in equal opportunity, kindness and fairness for everyone."

Deen's testimony during the case, of course, became her undoing. The Georgia native admitted under oath to using the N-word — and despite numerous taped apologies and a tearful interview with Matt Lauer on The Today Show, Deen was dropped by the Food Network as well as the majority of her business partners, including JCPenney, Sears, Wal-Mart, Target, Kmart, Home Depot and Smithfield Foods. Her publisher, Ballantine, also canceled upcoming cookbook plans, and QVC has "decided to take a pause" with the star. She subsequently parted ways with her legal team and with her longtime agent.
Here is the way I'm reading this, and go ahead and yell at me if you think I'm wrong. I think the "racial discrimination" part of the lawsuit was thrown out because Lisa Jackson is white, and the judge thought she had no standing to be racially discriminated against. From what I've read about the case, it seems like Jackson claimed she had witnessed Paula and Bubba saying and doing racist things and that their words and actions constituted a hostile work environment. But the judge disagreed, basically telling Lisa Jackson that because she's not black, she has no business being offended. That's how I'm reading it. It will be interesting to see what happens to the rest of the lawsuit.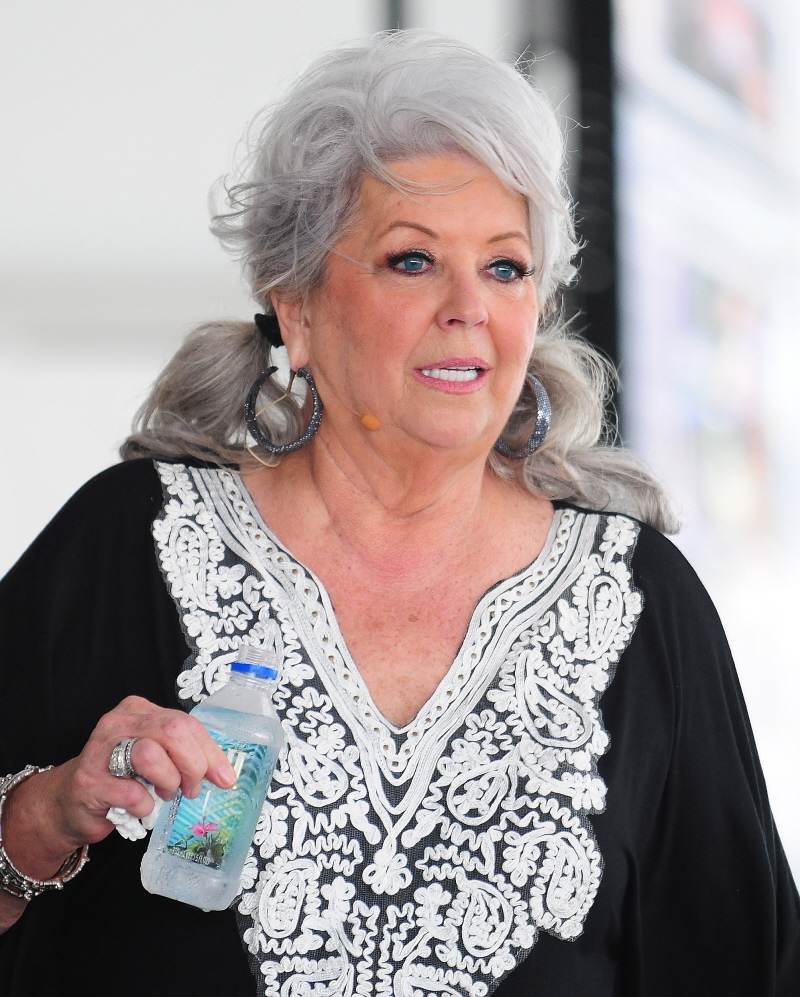 Photos courtesy of WENN.