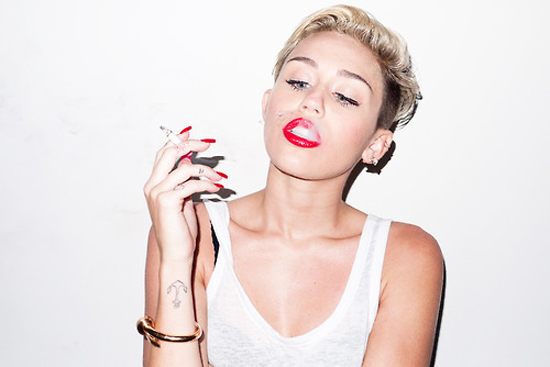 Words can't even begin to describe my simultaneous elation and disgust at Miley Cyrus' new photoshoot with Terry "Creeper" Richardson. First I laughed (because obviously), and then I cried (from the laughter but also because I can't stand that starlets love to debase themselves for Uncle Terry). Once I recovered from "the feels," I wondered whether Miley's visit to Terry's studio was a condition of Terry shooting Miley's September feature for Harper's Bazaar, which just so happened to make her look like the chick in a bad R. Kelly video. Because Miley didn't get the cover, but getting a feature in a fall fashion issue is still pretty damn huge.
Regardless of the cause, Miley has willingly posed for disgusting Terry, and the product is utterly ridiculous. First, let's please remember that we recently enjoyed a relatively civilized conversation about Miley and "black" culture, and then let's endure these portraits from Terry. Warning: Each of these photos grow progressively "rebellious."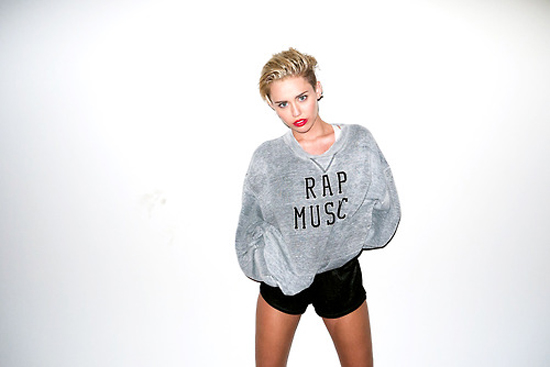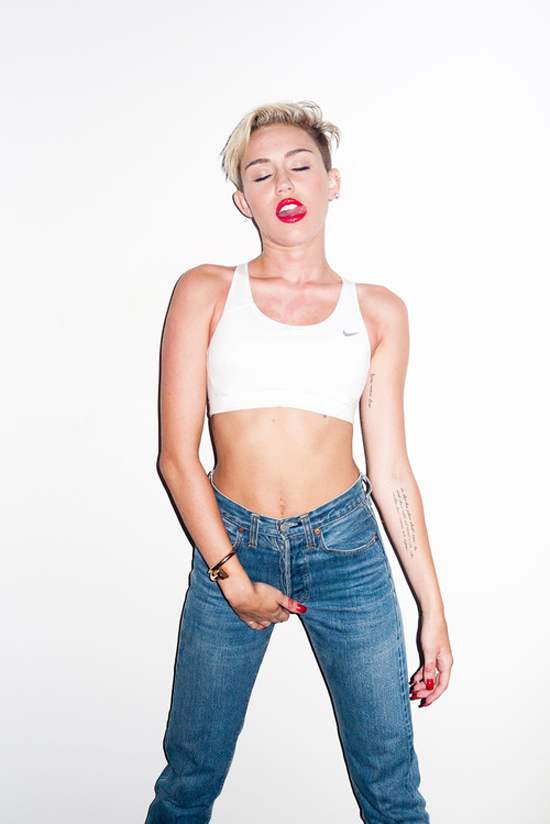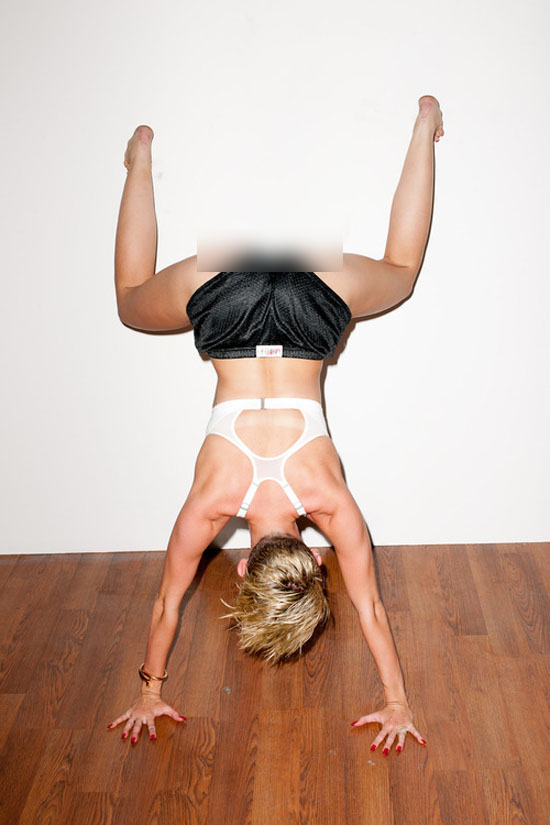 That last picture is fairly impressive, no? Ahhh, the flexibility of youth. I left out several of the photos including the one of Terry and Miley miming a beej together. For the ultra-curious and masochistic types among you, you can just go to the source for that gem. Usually, I have no shortage of words concerning Miley, but I think these photos should just speak for themselves.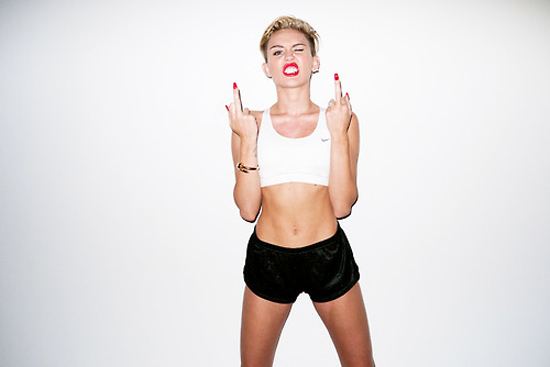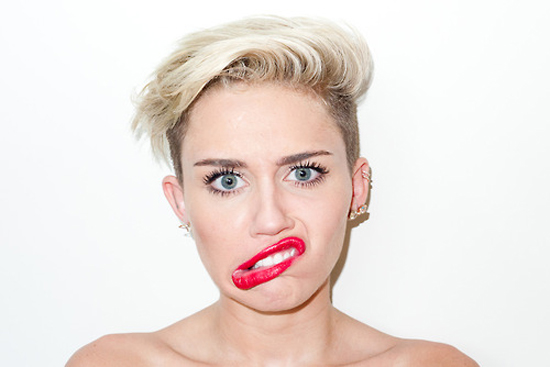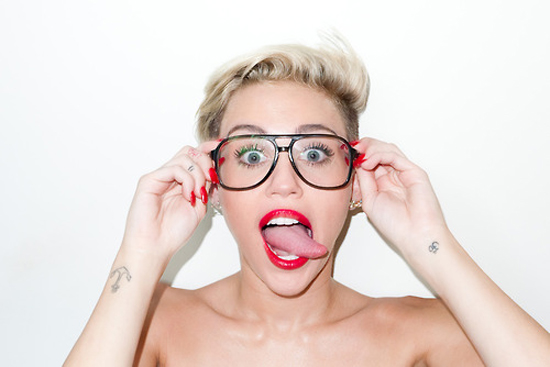 Photos courtesy of Terry's Diary