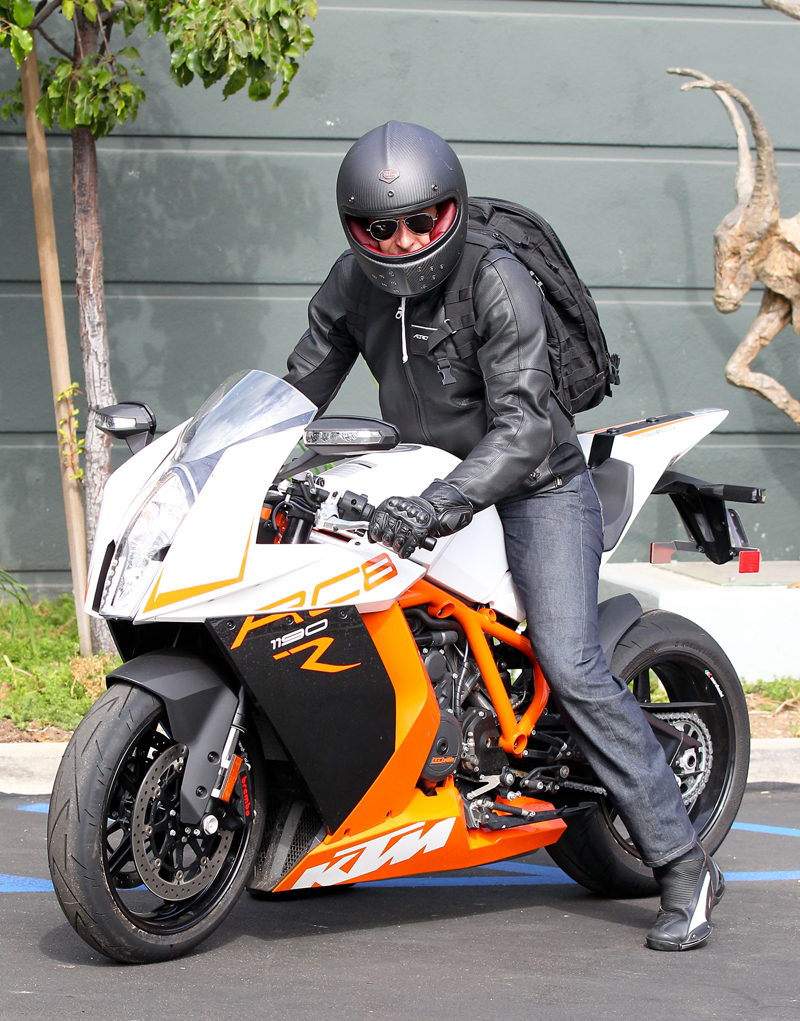 For some reason, I am highly amused by this photo of Bradley Cooper on his motorcycle in Brentwood last week. Oh who am I kidding — everything about BCoop makes me giggle like a schoolgirl. We haven't talked about my favorite serial killer in quite some time notwithstanding his permtastic performance in the American Hustle trailer. Now we have a new story from this week's issue of the Enquirer about his Earth-shattering, amazing romance with British model of the hour Suki Waterhouse. We heard awhile back that Bradley had been ignoring Suki's calls and texts, but he must have taken her back in time for an appearance at Wimbledon last month. Never mind that Bradley seemed much more enthusiastic to get bromantic with Gerard Butler while Suki sat there like an unwanted visitor.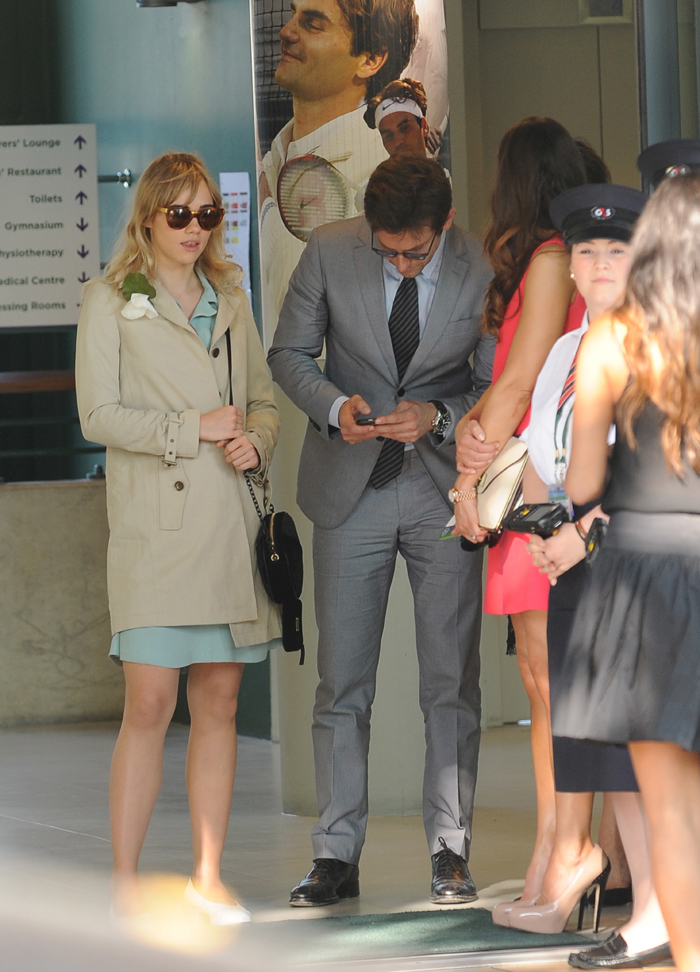 I guess this is the point when I should admit that I'm skeptical of this relationship. All that really needs to be added for the relationship to be believable is for the tabloids to say that Bradley's mom can't stand Suki, and they have done so, but now we're also getting a bonus about Bradley and Suki's hot kitchen lovin.' So gross:
Bradley Cooper has learned the way to his sweetie's heart is through her stomach!

The Hangover hunk is prepping for a movie role by taking cooking lessons from "Hell's Kitchen" chef Gordon Ramsay, and sources say it's heating up his romance with British model Suki Waterhouse.

"Bradley has become a whiz in the kitchen," said a close friend. "Not even a year ago, he could barely boil and egg. But after intensive lessons with Gordon and studying classic French techniques, Bradley is whipping up complicated dishes like coq au vin and beef bourguignon.

"He plans elaborate date nights with expensive French wine, appetizers of clams casino and entreses of stuffed lobster tail and fresh pastas made from scratch. Suki is a big foodie, and when Bradley goes to work in the kitchen, she just melts."

In the upcoming film Chef, the 38-year-old actor plays a drug-addicted former chef who gets clean and tries to relaunch his career. The Oscar-nominated Silver Linings Playbook star was previously married to "Blue Bloods" beauty Jennifer Esposito. He's since dated Renee Zellweger, and hooked up with 21-year-old Suki in February.

As the Enquirer has reported, Cooper's overprotective mom Gloria fears Suki is using her son to jump-start a Hollywood career. But the relationship still seems to be cooking on all burners.

"Bradley is raving to friends that food is the best aphrodisiac," said the source. "And he loves showing off his new skills to an adoring girlfriend."
[From Enquirer, print edition, August 26, 2013]
One detail from this story is itching at me, which is that Bradley has been presented as a former bumbling idiot in the kitchen … when he obviously wasn't two years ago while cooking pasta with an Esquire journo. But I wouldn't be surprised if his people planted this story in the Enquirer anyway, just to keep the dream alive between BCoop and Suki.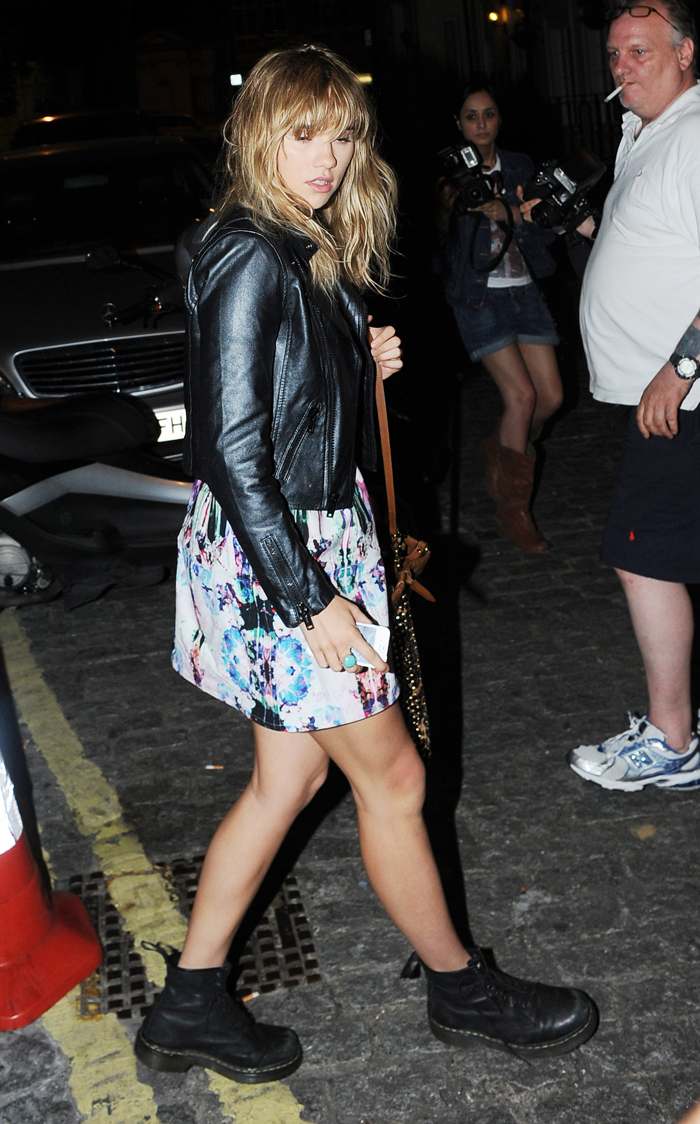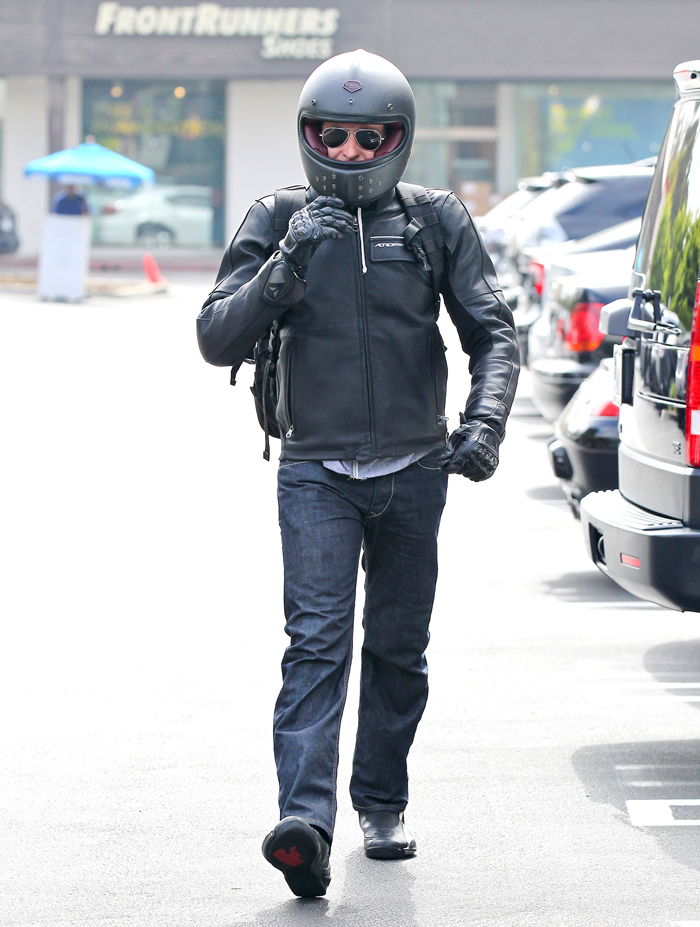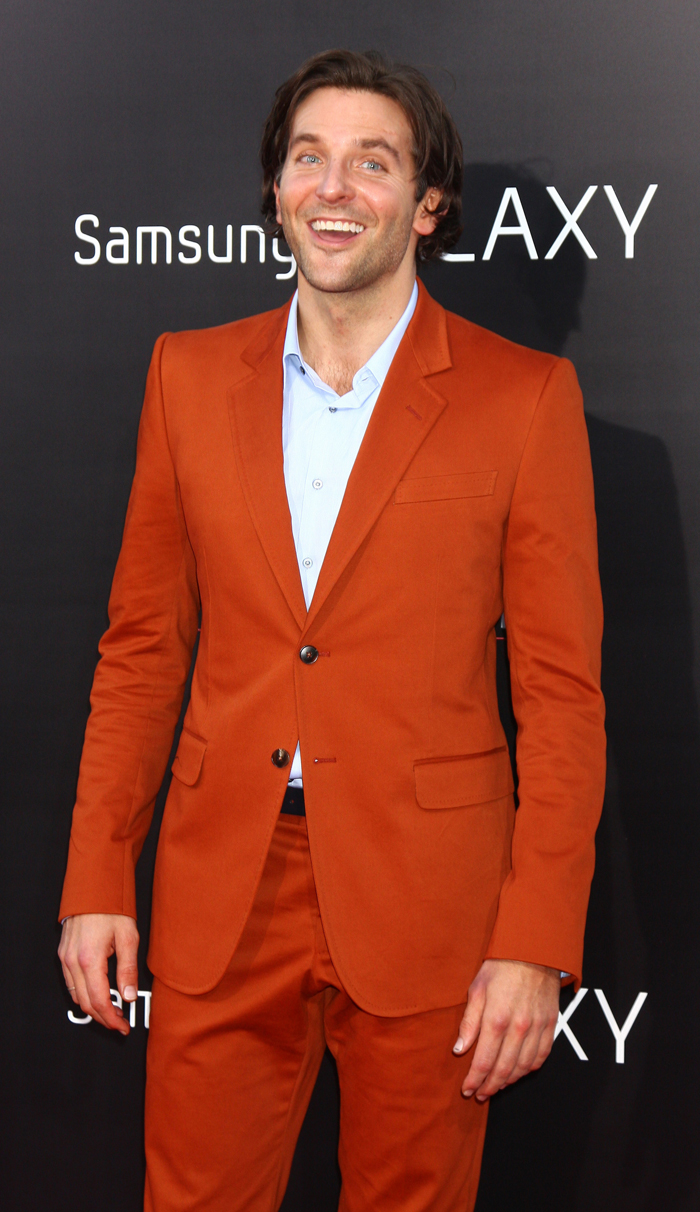 Photos courtesy of Fame/Flynet and WENN