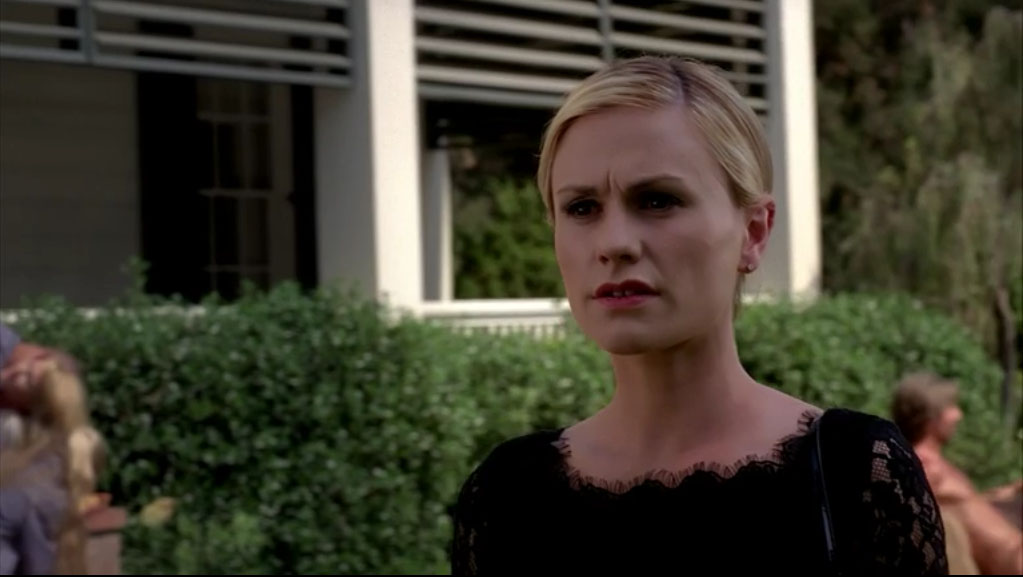 The following post contains spoilers for the season 6 finale of True Blood, which aired last night. If you haven't seen it yet, and don't want to know what happened, please stop reading now.
Last night was the season six finale of True Blood, which was a mixed bag to say the least. I stopped trying to make sense of the show several years ago and have just managed to go with it. I was grateful that this episode focused more on the vampires and humans than the supes and weres, although I wasn't pleased with the plot. The episode was bizarre and seemed to be all over the place, particularly when it jumped ahead six months to a scene more reminiscent of Walking Dead than True Blood. There's going to be at least one more season to come, although one of our favorite, most watchable characters may not be back. We may have seen him meet a fiery death. I'm going to quote E!'s Watch with Kristin here because if I try to do a recap I'll bore you with details:
Oh wait, there wasn't just one big death, there were two! Not only did Sookie's (Anna Paquin) paramour Warlow (Rob Kazinsky) end up on the receiving end of a stake to the heart, Eric Northman Alexander Skarsgård) aka one of the series' most beloved characters, also seemingly bit the dust. (Excuse us while we go sob into our life-size pillow of Eric for a moment.) So how'd the deaths go down? And what else happened in the finale?

Though he tried to convince Sookie he was truly in love with her and wanted to get married, Warlow revealed his true colors when our heroine asked if they could take things slow. His true colors being wanting to use Sookie purely for some S&B (sex and blood, duh)! Fortunately, Bill (Stephen Moyer), Jason (Ryan Kwanten) and Sookie's great grandfather Niall (Rutger Hauer) were able to save her and kill Warlow. Is it bad that we'll miss the psycho vamp?!

Sounds good, right? Too bad his death seemingly triggered Eric's, who was just minding his own business while sunbathing in Sweden. In the nude. We're talking full frontal nude here, people, where we got to see everything Eric is working with. (Best. Scene. Ever. Yes, or yes?) Alas, after Warlow is staked, Eric exploded in the sun as his day-walking powers died along with Warlow.

Yes, True Blood totally went there and bought property. Maybe? Hard to say if Eric is 100 percent dead as the show then jumped ahead six months…and never showed us the tall, blond and handsome vamp again. Gah! (Fingers crossed that Pam got to him in time to save him!)

The biggest surprises six months later? Sookie is dating Alcide (Joe Manganiello) and Bill (Stephen Moyer) has managed to write a book and get it published to help spread word about Hepatitis-V. (Yes, we're totally jealous of his fast writing skills.)

Oh, and Sam (Sam Trammell) is now the mayor of Bon Temps and has come up with a plan, along with Bill, to save the town by having non hep-v carrying humans pair up with vamps. The humans get protection, while the vamps get nourishment. This is what we call a win-win situation!

And now that Bill is back to being his regular, brooding self, he offered Sookie protection, which she doesn't go for. But maybe she should've taken her ex up on his offer as a gang of bad, bad hep-infected vamps descended on Merlotte's (Oops, we mean Bellefleur's!), where most of our characters were partying. And that's the end of the season, folks, see ya in season 7!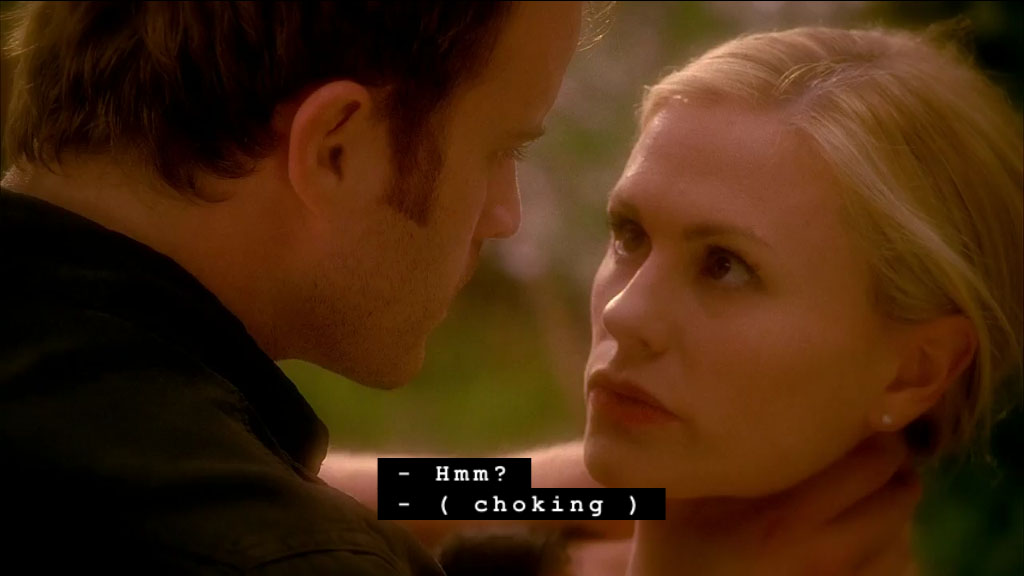 I agree that Warlow deserved to die, especially when the writers conveniently forgot the character's whole backstory and decided to make him evil again. Somehow Sookie's fairy grandfather escaped from the fairy world and managed to kill the guy, with an assist from Jason. Best line: "You don't complete me."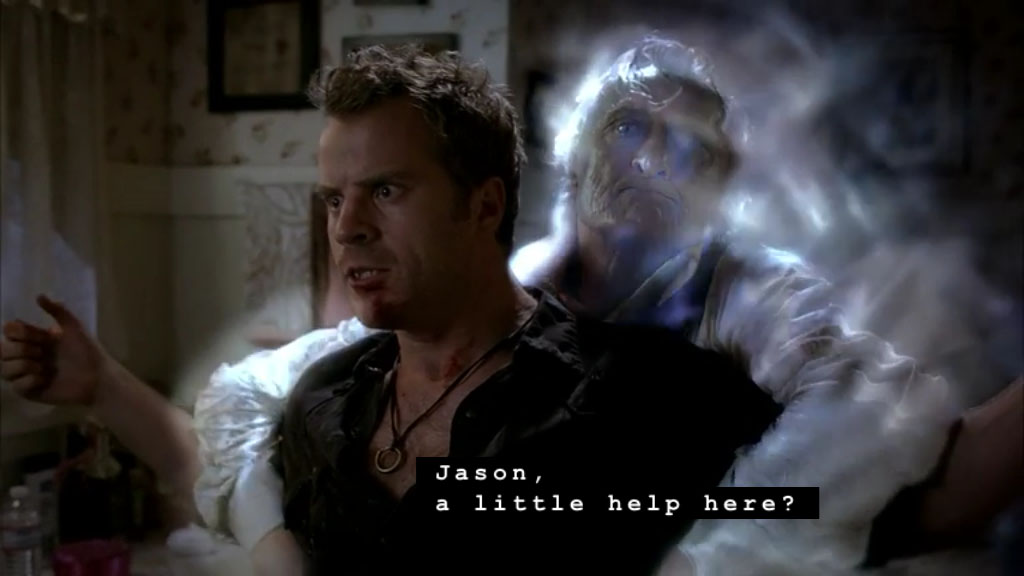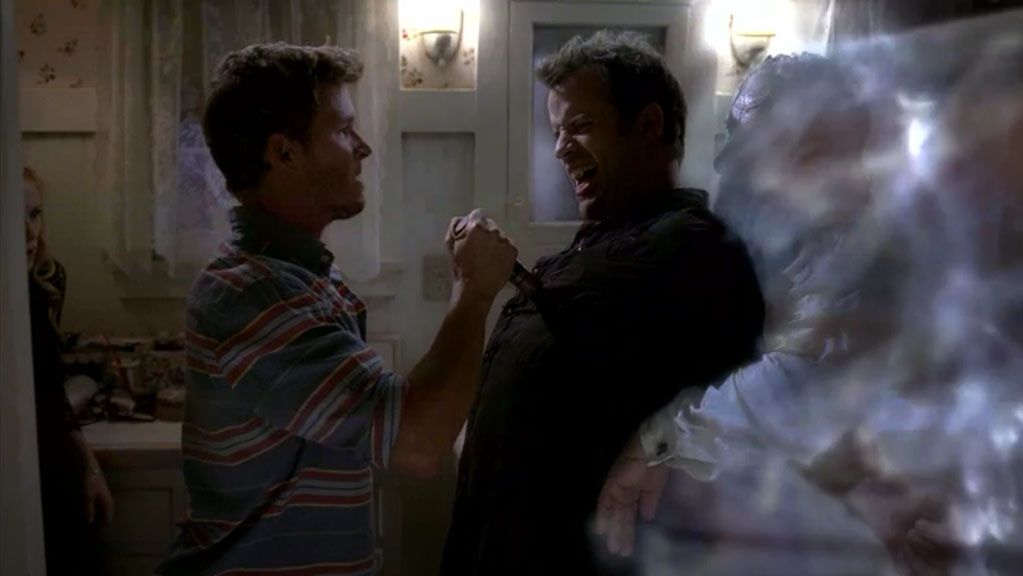 NO ONE wants Eric to die, though. NO ONE. At least we were treated to some full frontal prior to his demise, when the magic blood that allowed all the vamps to tolerate the sun suddenly stopped working upon Warlow's death. So Eric could have died in a fire doing some au natural sun bathing in Sweden, but we didn't see his character break down into a pile of blood. Eric will live on.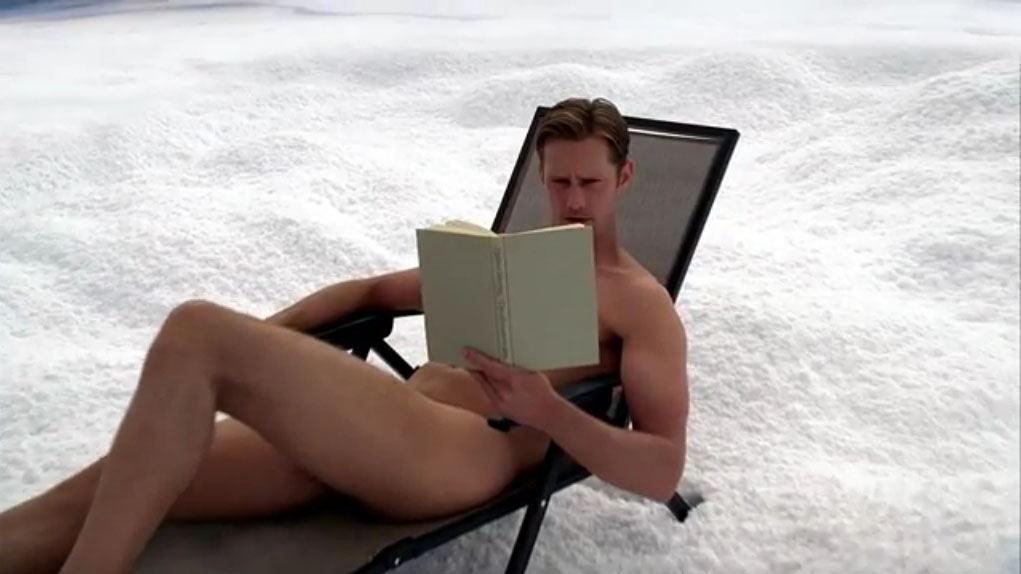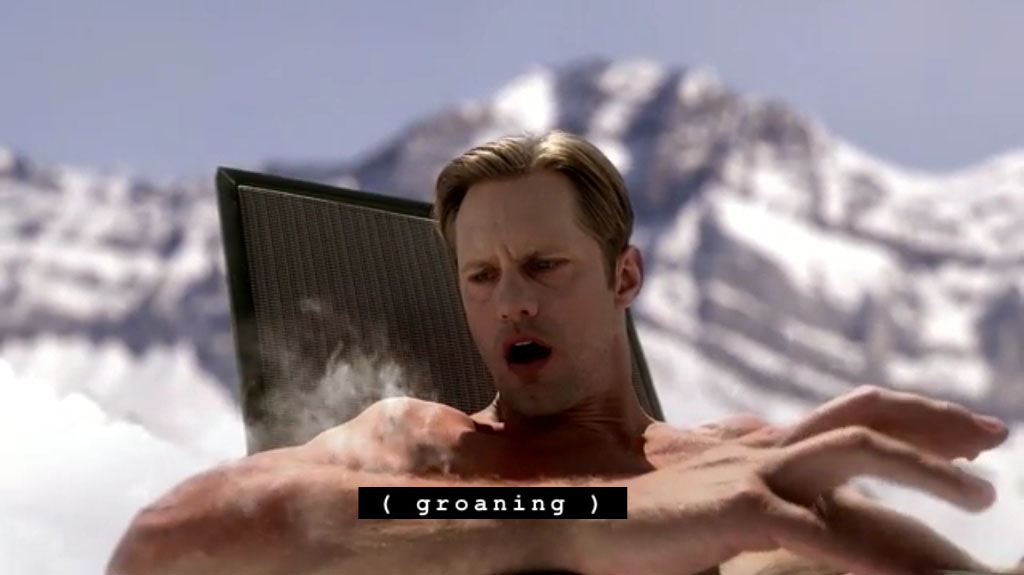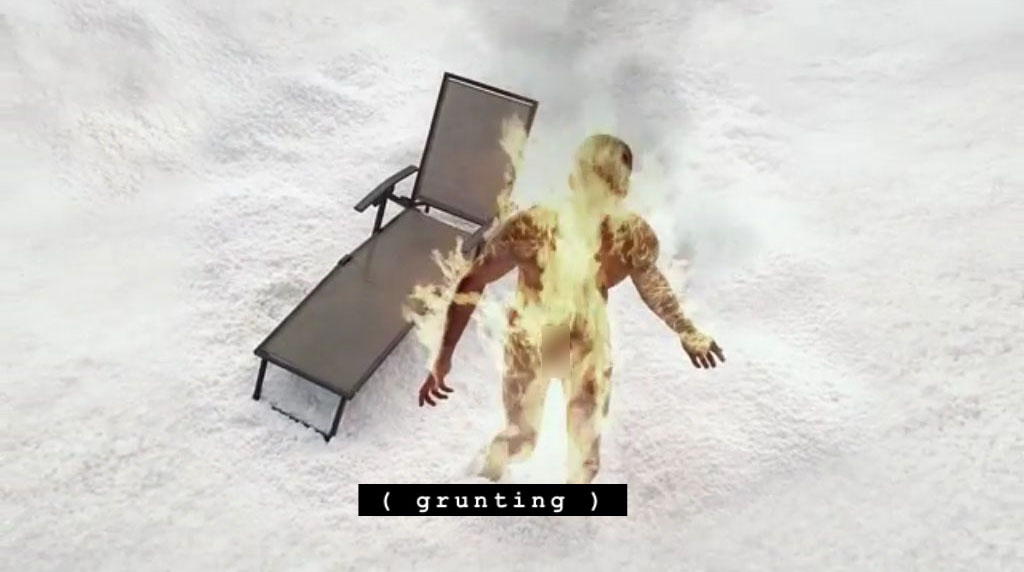 Jason has a hot 800 year-old girlfriend who refuses to put out and is super jealous. I liked how Jason explained to Sookie that he understood what it was like to have someone have your back.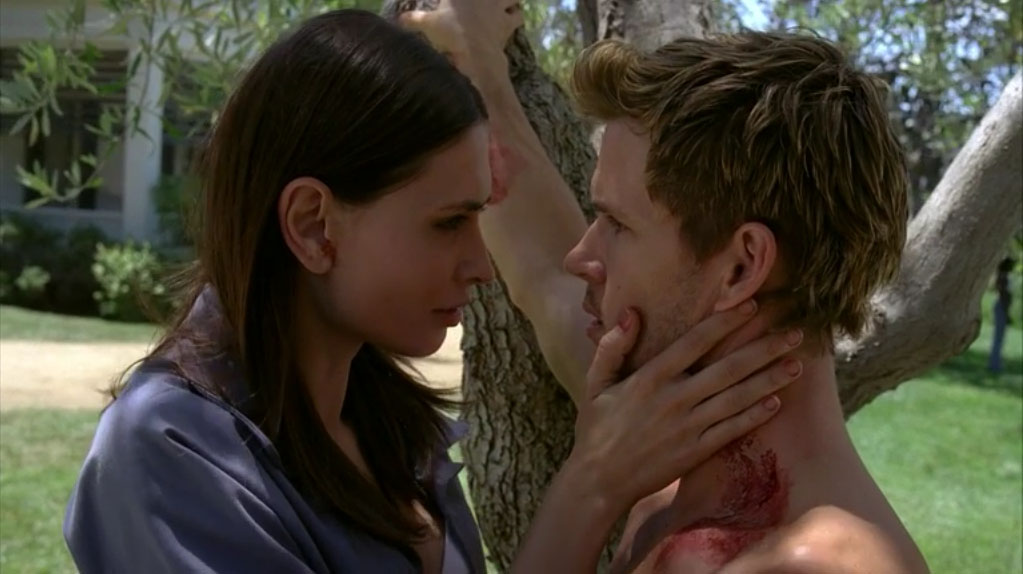 As E! mentioned, Sookie inexplicably chose the meathead werewolf, Alcide. At least Alcide got a haircut. Sookie probably wanted something uncomplicated after the more evolved supes screwed her over.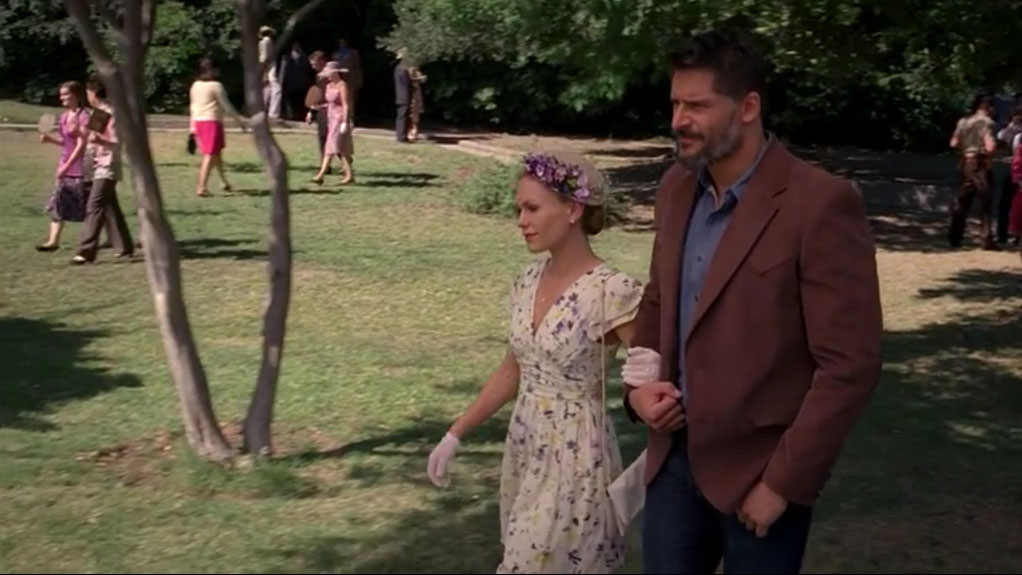 Bill wrote a book telling his whole story, featuring his Blue Steel Civil War photo. It ended up being a NY Times bestseller.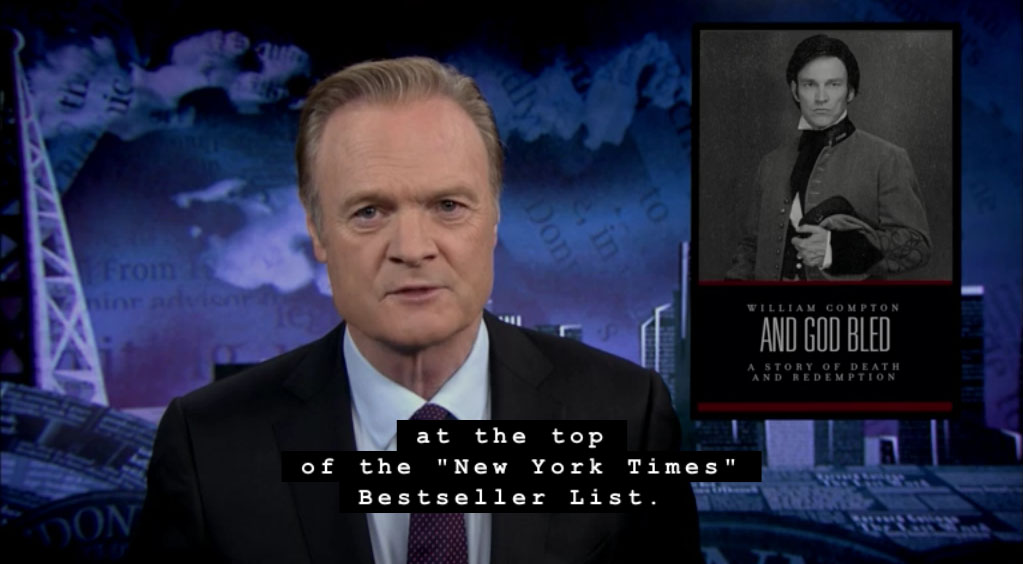 At the end there was a big meeting at church followed by a party at the former Merlottes, which has been turned into Bellefluer's. Sam is the new mayor and suggested that humans pair up with healthy vampires for protection against the gangs of Hep-V infected vampires roaming the land. It was pretty clear from the amount of vampires in the pack that gathered that this won't be easily accomplished.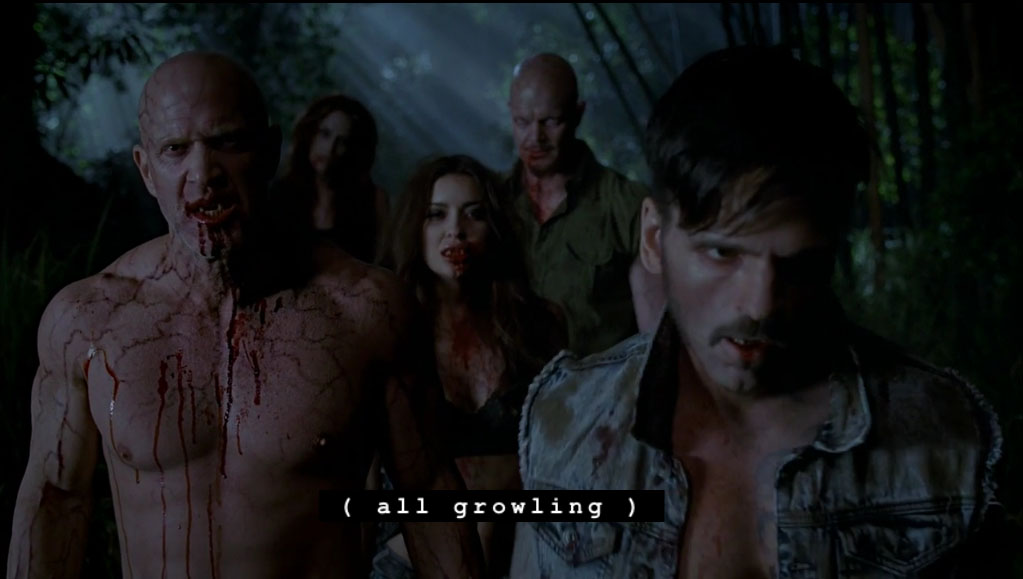 As an aside, was it just me or was it kind of hot when Warlow tied Sookie up?