Hugo Boss released three commercials/videos starring Gwyneth Paltrow. And they are full-on GOOP. So much so that I kind of wonder if Gwyneth had a hand in "writing" these commercials because she's yammering on and on about what she loves (herself, exercise, herself, yoga) whilst swinging around her sad flat-ironed hair. This is what it would look like if Gwyneth's Goop-letters were actually Vlogs. And do you know how Gwyneth has a really annoying, nasal voice? Yeah. Gwyneth was made the "face" of Boss Jour last year, and we already saw this year's print ads (which are Photoshopped to the max). As for these videos… ugh. GOOP there it is.
In this one, Goop says "I really love food" but she adds the caveat that because she loves food, she feels the need to exercise constantly. Because she's not a fat peasant. *sniff* Y'all don't even understand what it's like to be so elite and vitamin deficient.
In this one, Goop pontificates about the wonders of perfume while sitting Indian style in a pristine white suit on a pristine white couch. The flat-ironing is heavy in this one.
I guess this one is the commercial that will actually air on television. My favorite parts? Oh, God, there are so many. I love the idea that Gwyneth has an open-air closet full of only white clothes. I love that she just had to change up her outfit – taking off a jacket and putting on a dated-looking white vest. But the best part is her faux-orgasmic look when she sprays the perfume. This commercial is GOLD! Oh, and they made her put down the flat-iron for this one.
GOOP PERFECTION.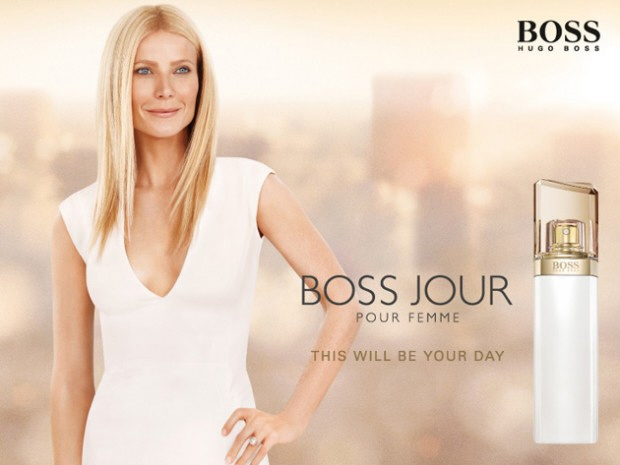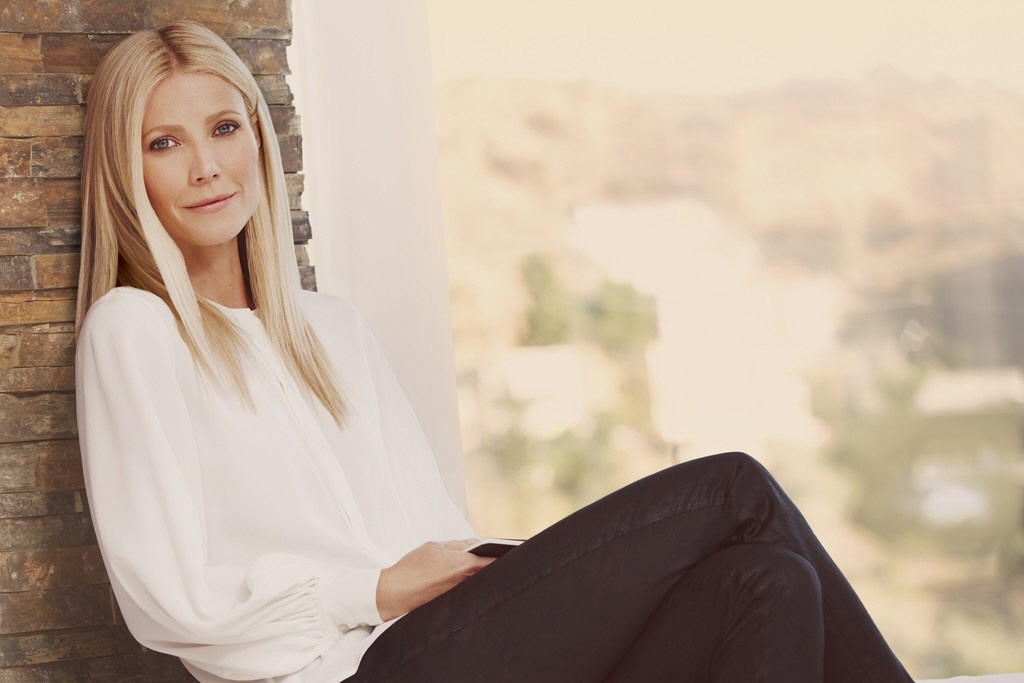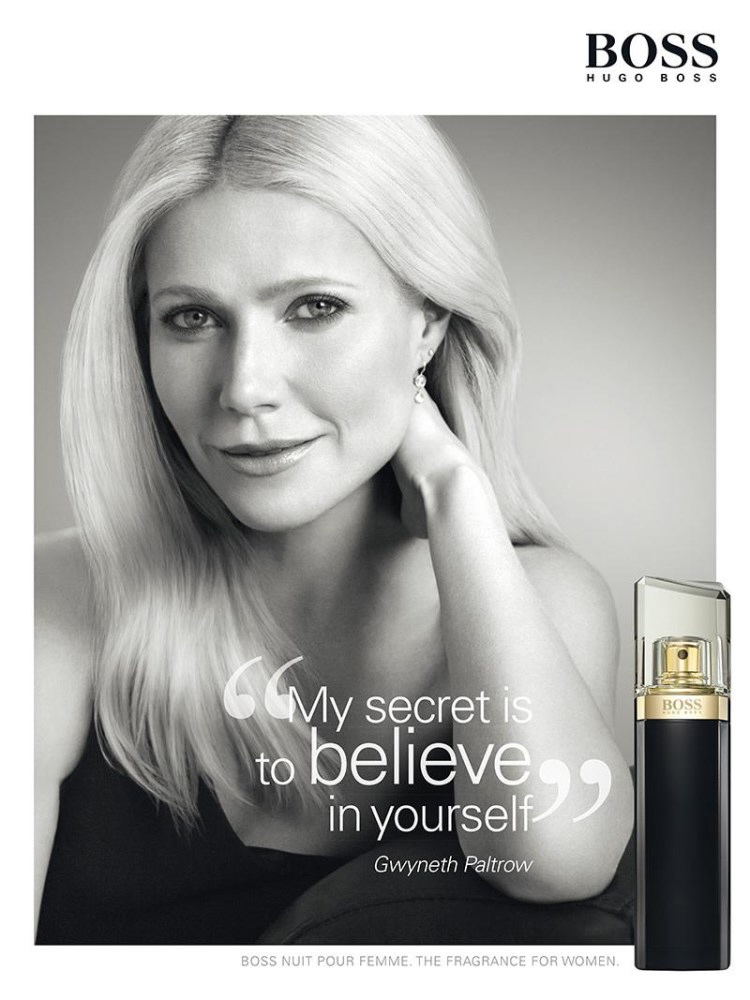 Photos courtesy of Hugo Boss.