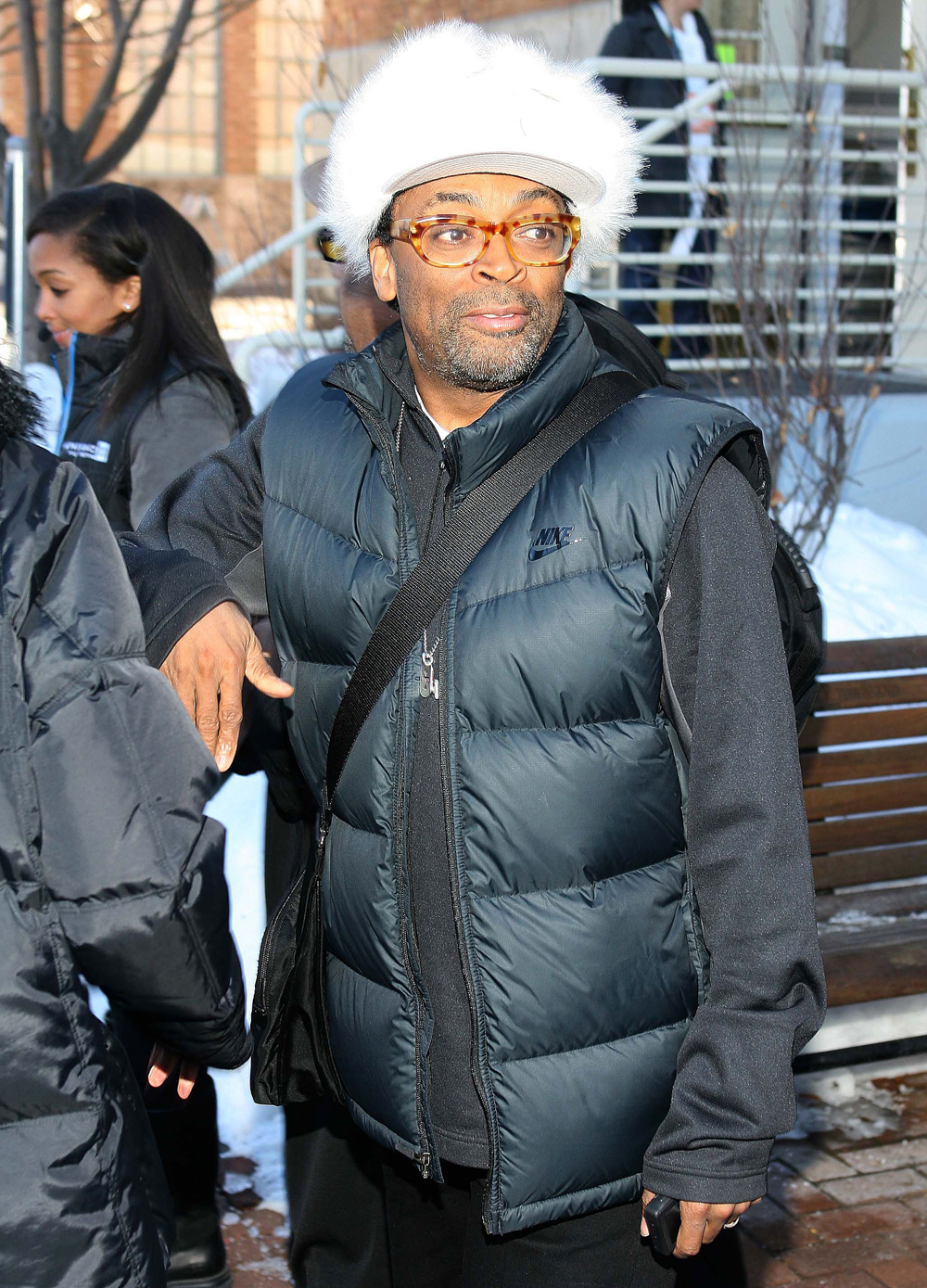 Spike Lee is one of those people that provides good sound bites, but definitely can drum up a controversy here and there. Recently he spoke with Joe Scarborough (who's also good at creating controversies), and he said he believed God was responsible for the outcome of the presidential election.
File this one under the "I can't believe he just said that on television."

Controversial filmmaker Spike Lee revealed he thought the economic difficulties that are presently plaguing the country were ordained by God to help get Barack Obama elected president. Lee appeared on MSNBC's Jan. 10 "Morning Joe" and, in an interview with co-host Joe Scarborough, he made the revelation.

"I've always believed, and it seems naive, that God's had a hand in America," Scarborough said. "And I get a real sense you feel that God has had a real hand in this."

"So many things have happened – all of a sudden, the economy goes south at that moment, and then McCain," Lee replied. "There were so many things. It was almost a movement that had to be ordained, I think."
[From Business and Media via Fark]
Lee's statements are a good example of the old saying, "Intelligent people will disagree." There are certainly those who will agree with his statements and feel like the election results came straight from God. And there are those that think it's an arrogant notion. Spike Lee is certainly not the only person to claim God has a hand in politics. According to British reports, Bush told Palestinian officials in a closed meeting that God told him to invade Iraq and Afghanistan. Though to be fair, Bush didn't say it directly to the public.
Spike Lee recently got into a feud with Clint Eastwood, claiming there were a lack of black soldiers in Eastwood's World War II films Flags of Our Fathers and Letters from Iwo Jima. He's a man who speaks his mind and isn't afraid of controversy.
Here's Spike Lee at on Friday for the screening of 'Passing Strange.' Images thanks to WENN.