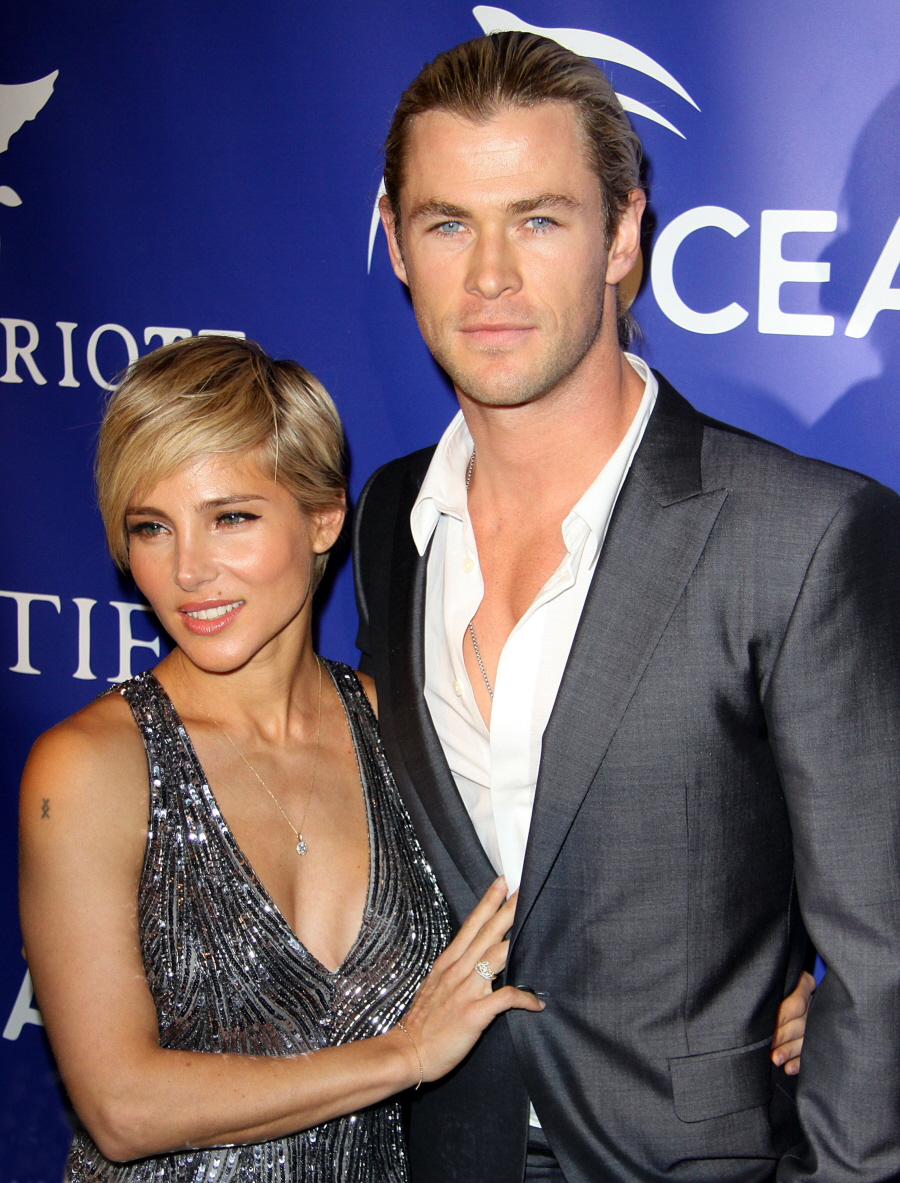 Maybe I was just looking for an excuse to write about Chris Hemsworth after repeated badgering from several commenters. For what it's worth, there hasn't been a lot happening with Chris Hemsworth lately. He didn't go to Comic-Con, he wasn't in Madrid on Monday to promote Rush. He's been working all summer on Cyber. Personally, I find his silence (and Elsa's silence) particularly deafening. I feel like there's something else to Chris's lack of anything for the past few months. Maybe an affair? Something like that.
Anyway, somebody thinks it would be a brilliant idea to make a bio-pic of Hulk Hogan's life. And somebody asked Hulk who he wanted in the role. He think Hemsworth would make a good Hulk. You know what? I actually kind of agree.
Hogan knows best? Hulk Hogan doesn't want just anyone bringing him to life on the big screen — he wants Thor himself. Or at least the actor who plays him. Speaking about the possibility of a Hulk Hogan biopic somewhere down the line, the famed WWE wrestler tells Toronto's Cape Breton Post that he thinks Avengers star Chris Hemsworth, 30, is the man to fill his red and yellow spandex pants.

"I think we need a serious, serious actor that knows what he's doing. You know who I thought would be good? That guy that did that action movie Thor," Hogan, 60, tells the paper of the Australian actor.

The reality star notes, however, that a biopic is still a long way off — despite any rumors to the contrary. "It's not really true," he clarifies of reports that he's developing a movie about his life. "What happened was, I was going through LaGuardia Airport…and this guy asked me a bunch of dumb questions for TMZ, and he goes, 'Eh, when are they going to do a bio about your life?' And I said, 'It's already in development.' So now everybody's rambling like it's a feature film already."

"The truth is…two kids that are writers in L.A., hot young writers, they did a four-page treatment, and I'm telling you they nailed it — they nailed it like they were living in my shoes — and I gave them the green light to go ahead and write the first pass," he explains. "But that's all it is."

If anyone can bring the Super Destroyer to life, though, it's these guys, whom Hogan does not name. "They've got wrestling in their blood, [and] they were huge Hulk Hogan fans," the WWE Hall of Famer says, "so they followed not only the smoke and mirrors that you see on TV, but they followed personally what I was going through: the divorce [from wife Linda in 2009] the car accident, all the drama, the eight back surgeries, the hip replacements, the knee replacements."

Hogan has indeed had his share of obstacles to overcome, but he says he's feeling "pretty good" about life these days. "I'm eternally youthful and I'm 60 years young," he tells the Cape Breton Post. "I'll take my shirt off in front of any 25-year-old and I guarantee I'm built better than they are."
And then Elsa Pataky petitioned for the role of Brooke Hogan. The end.
Seriously, though… they'll never make a Hulk Hogan bio-pic (although I might watch a documentary if it was tell-all). I wonder if Chris Hemsworth is bothered by this off-brand name-dropping? Chris is supposed to be the next big action star, the next big lead actor, the next big… Russell Crowe, I guess. And now people are writing stories about whether or not he should play Hulk Hogan? Still, it's not like Chris is really out there doing any promotion for anything. Rush comes out at the end of September. Thor: The Dark World comes out in November. Will Chris come out to promote them at all? Or, more importantly, will Elsa come out to support them and will she bring her husband along, kicking and screaming?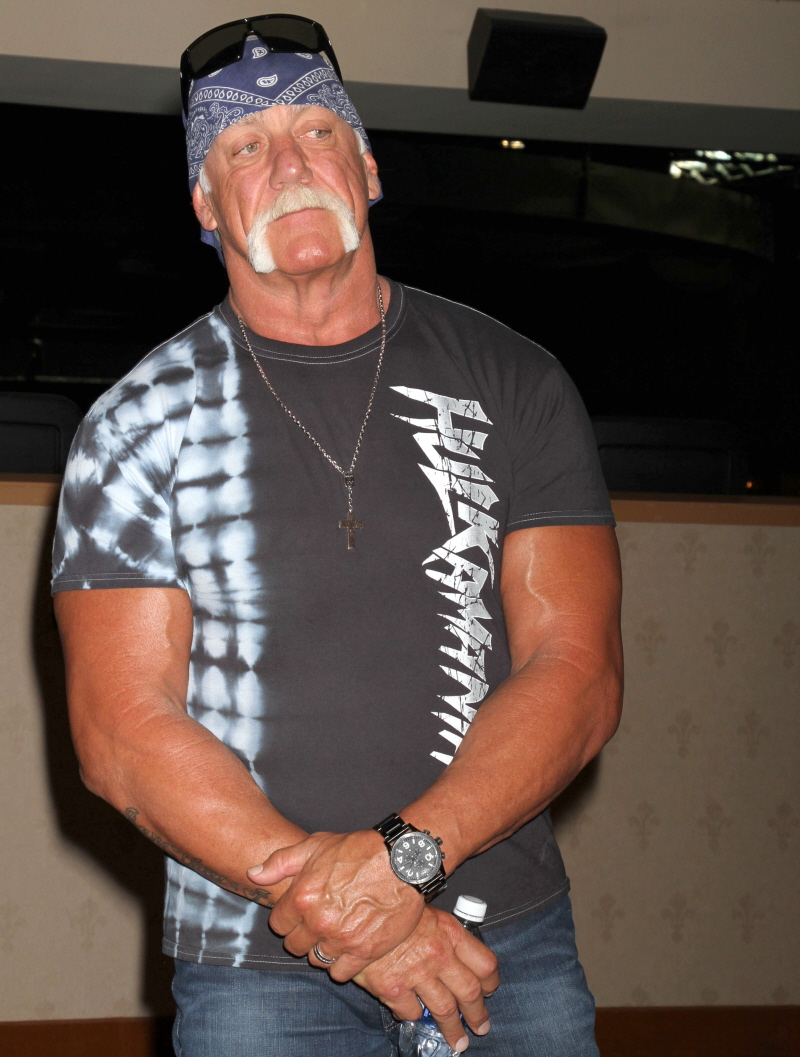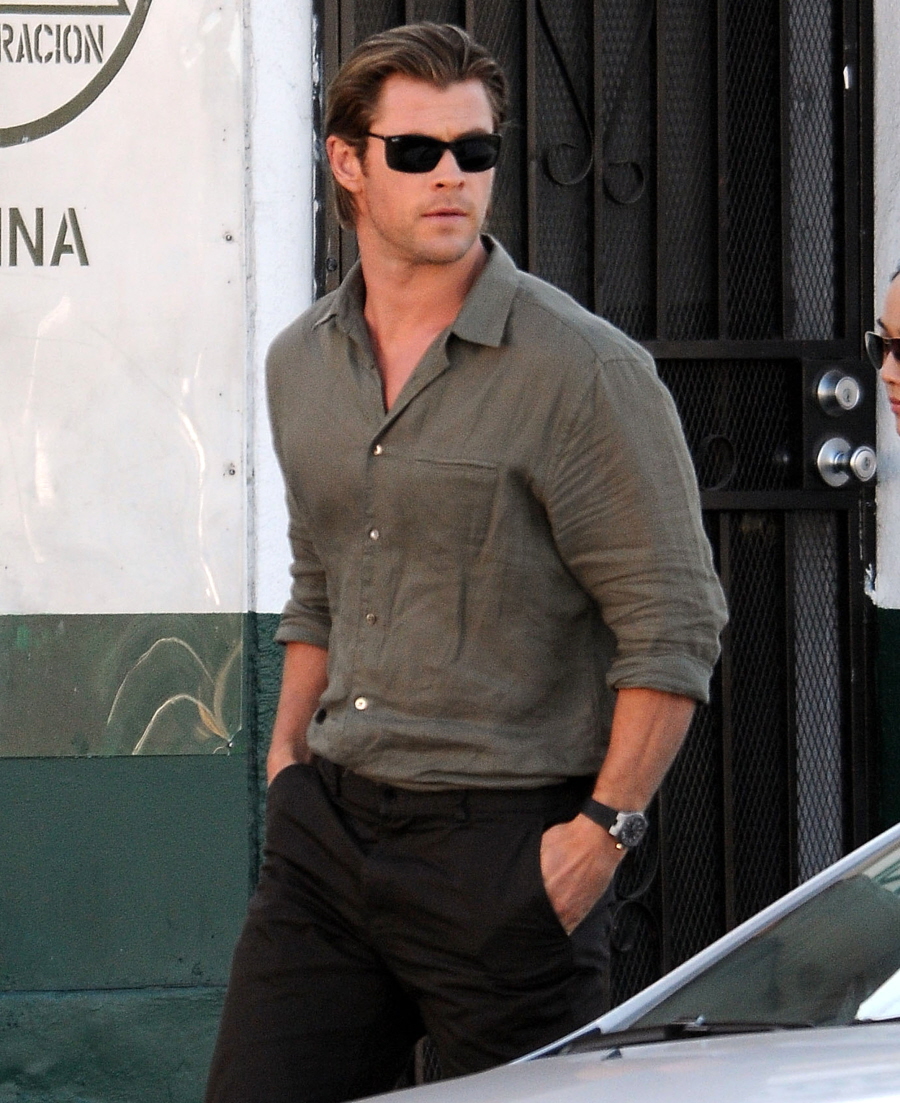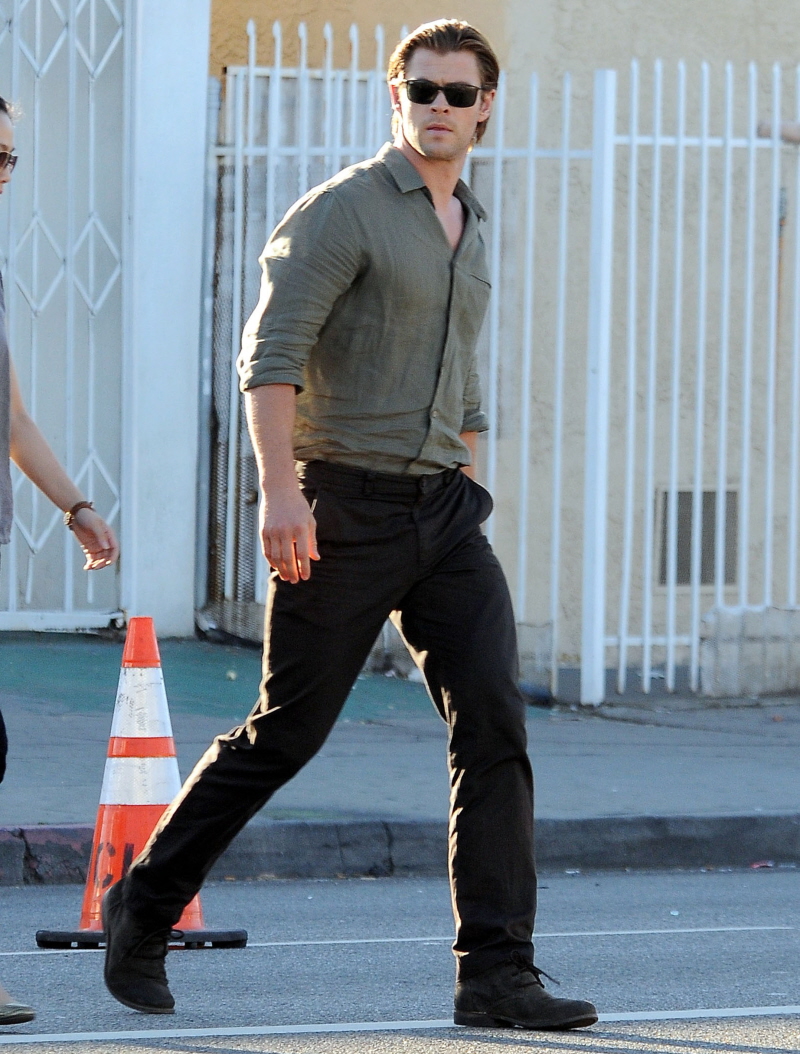 Photos courtesy of Fame/Flynet.