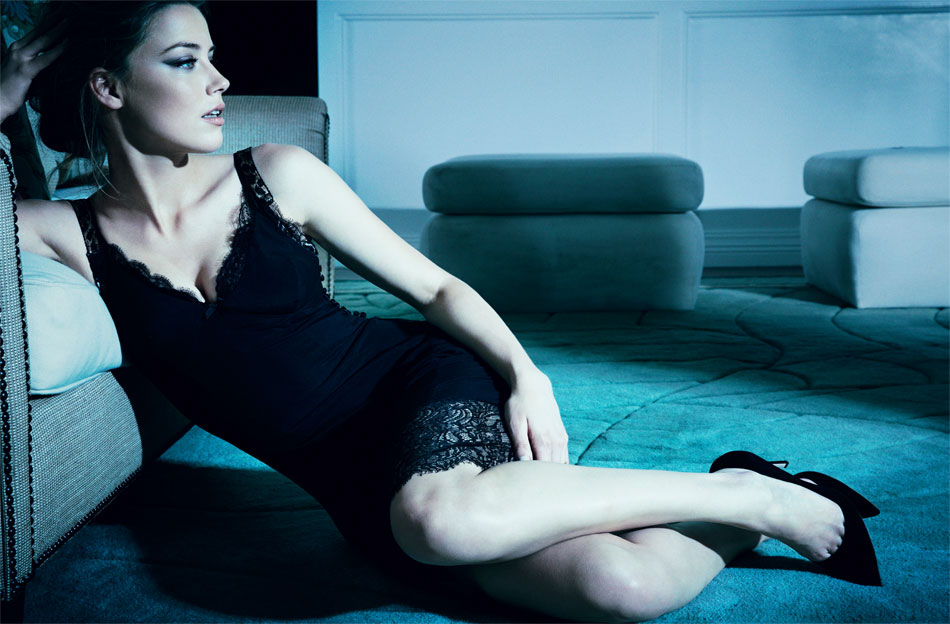 Amber Heard received a feature in the September issue of Net-A-Porter's The Edit magazine, and I'm actually beginning to feel sorry for her at this point. The editorial itself is titled, "Leading Lady," and the timing is bad considering that this feature was meant to promote Paranoia. The movie itself only grossed $3.5 million on opening weekend (on a $35 million budget) with leading man Liam Hemsworth failing to reach a post-franchise audience. Let's hope that Amber enjoyed her snazzy, Depp-provided trailer, right? Of course, one could easily argue that Amber didn't have a hand in this movie's failure.
Ah well. Amber is still prominently covered in this month's The Edit, and the journo spends much of the piece emphasizing how Amber supposedly looks younger than her true age (27 years old). The rest of us get the feeling that Amber has been rehearsing her overnight-stardom narrative for over a decade. And that would be a justified feeling because Amber (according to her own story) has been plugging away in Hollywood for approximately 11 years, yet she only started receiving magazine covers when she started dating Johnny Depp. Now Amber has been steadily telling a 10+ year-old story about how she left Texas with a heart of gold and a gun. Here's The Edit's new interview with Amber.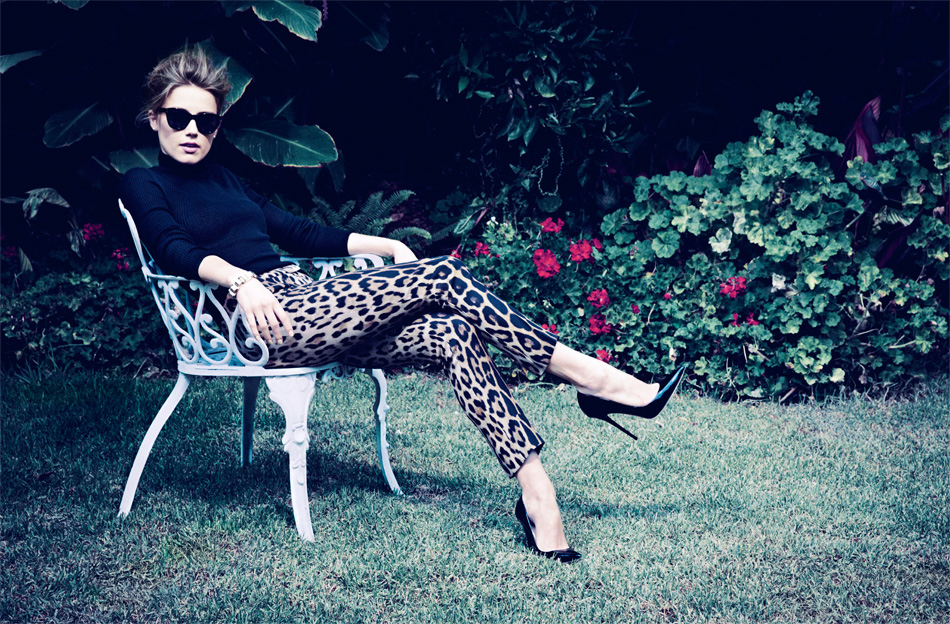 On being an intellectual: "Knowledge is my religion. That need for stimuli is a constant in my life."

On leaving Texas at age 16: "I needed to go. I didn't have a goal. I was just curious and hungry, and had nothing to lose. I come from the middle of nowhere and grew up with nothing. I remember my biggest hurdle was that I wasn't yet 18, and it caused some problems — getting a hotel room, for instance. I was on my own. I forged my parents' name to be on set, because I was a minor, but I was working as an adult. I forged a fake ID too. [My parents] did not react ideally, as you would expect. But they also couldn't stop me."

On her bisexuality: "I have had relationships, successful relationships, with men, and I had a great relationship with a wonderful woman. I will never beg for an easy classification or label for that moment in my life, or assume to know what the future holds for me. I have always been always will be just who I am and I will never be fake for anyone."

Why did she come out as a bisexual? "I am not ever going to be a person who has a desire to expose myself more than I feel. Being a private person made me not want to expose myself any more than I already had. But I also felt I had a responsibility to not appear to be in hiding. I watched people around me succumb to hiding and hiding denotes shame. I feel, and felt, zero shame. We all love who we love; we don't choose it."

On her religious upbringing: "Catholic schools do not have a reputation for being breeding grounds for inquiry, or curiosity, but they are the ideal breeding ground for rebellion."

On the "hoopla" of her current relationship: "If I didn't want to be scrutinized, I would have just stayed in Texas. It's way easier to do what people expect of you. As a kid, I would have loved to accept what I was being told in church. In fact, I prayed for that."

On relationships in general: "I have always had very, very good relationships and good breakups. I have never been part of a situation where there was mistrust, or betrayal. Going into relationships is just as difficult as coming out of them. I have never been in the situation where the two have overlapped. I can't imagine how difficult that would be."

Has she arrived? "I have been doing this as the only means to sustain myself for 11 years — my entire adult life. People have been calling me an up-and-comer for 10 years. I would rather be called that than a flash in the pan."
[From Net A Porter's The Edit]
There really is so much here to discuss, but what stands out most to me is Amber's denial of any "overlap" between going in and out of relationships. Clearly, Amber is full of crap and can't get her story straight because there were several tabloid stories last year about how Amber floated between Tasya Van Ree and Johnny Depp before finally settling upon the latter.
Also, does Amber really think she's the only former Catholic girl "gone bad"? At least she looks good in this editorial. This girl is gorgeous.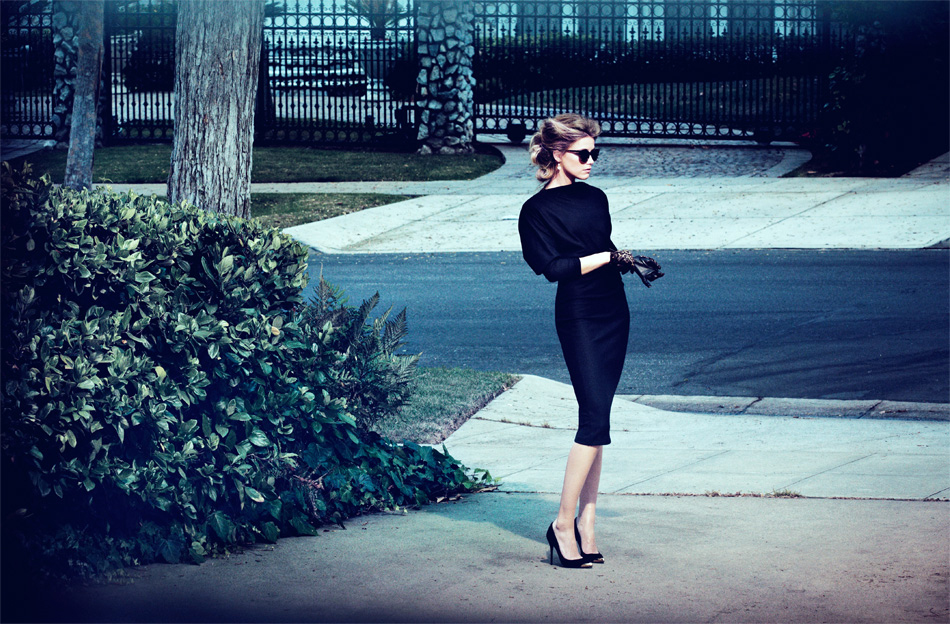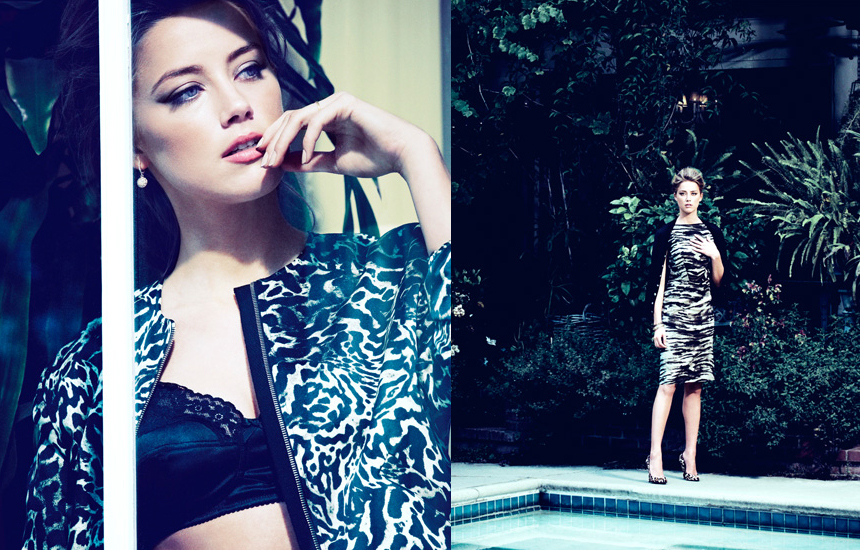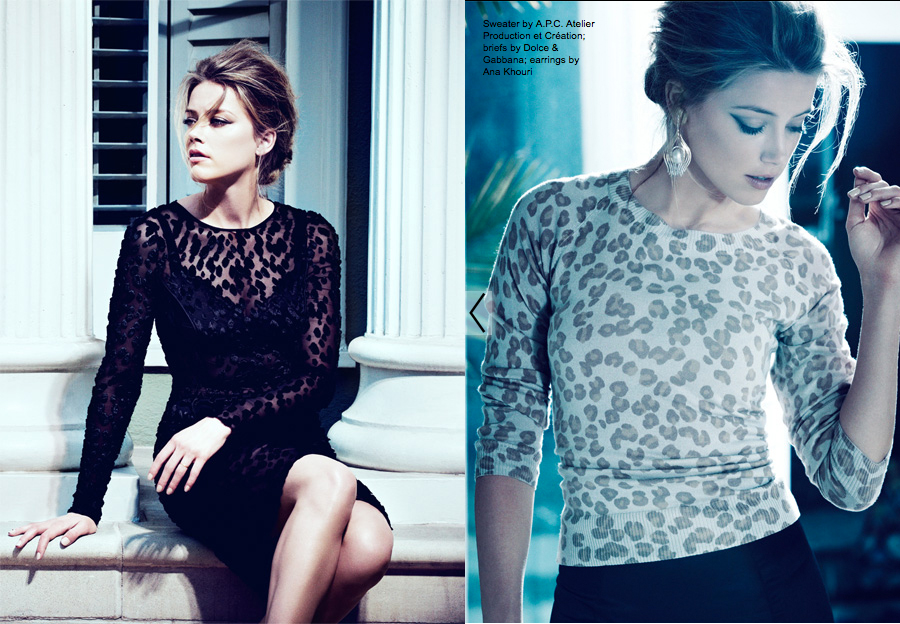 Photos courtesy of The Edit