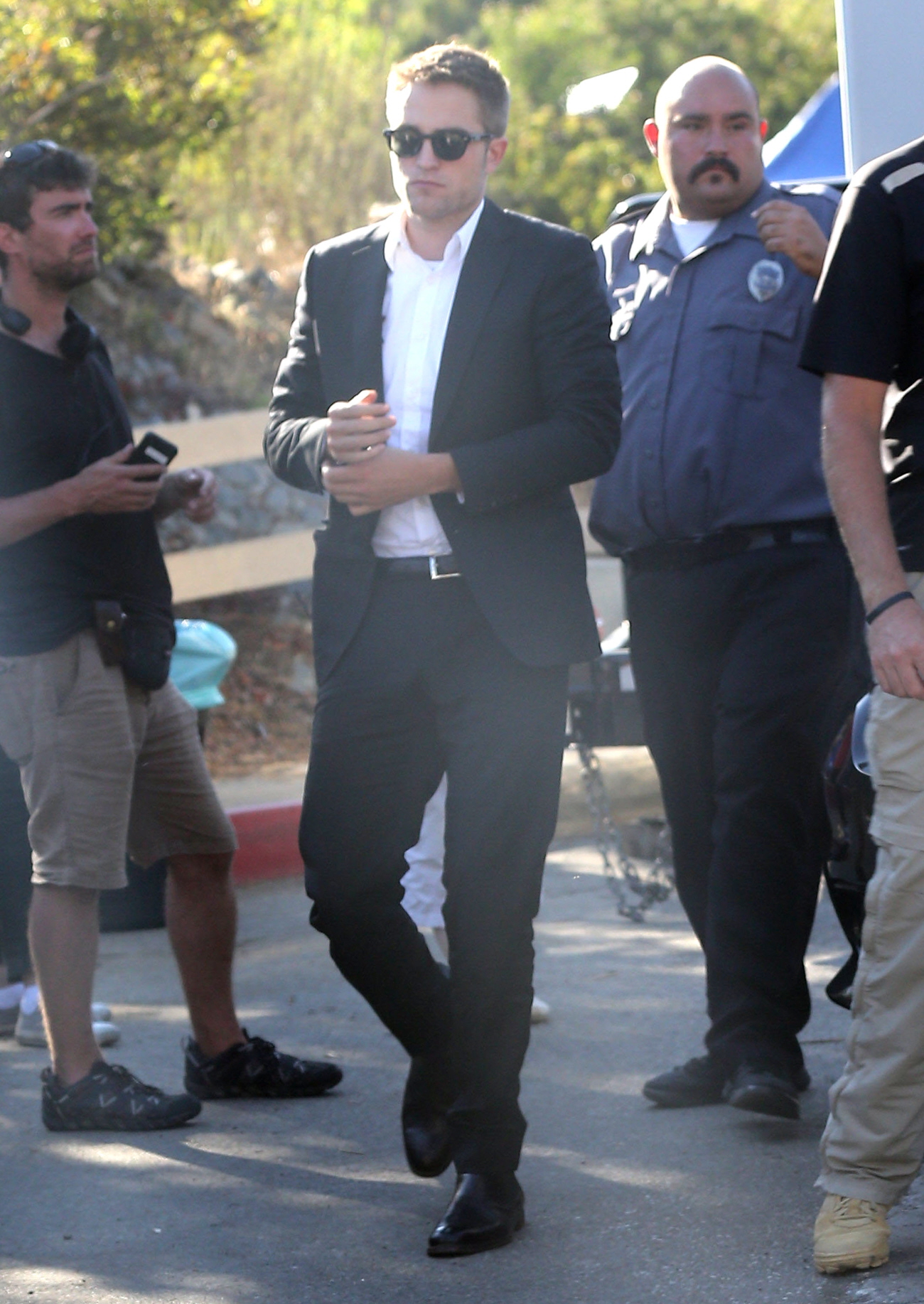 Here are some new photos of Robert Pattinson hard at work on Maps to the Stars. I should note a mistake I made last month – I made fun of David Cronenberg for using Toronto in place of LA, saying that I hated when directors think we won't know the difference. If a film is supposed to be set in LA, I don't understand why you can't just film it in LA. Well, good news. After filming for a few weeks in Toronto, Maps to the Stars is now filming in LA. Yay.
In the film, Rob is playing a chauffeur, I think, and Mia Wasikowska is in there somehow. And now we know that Mia and Rob have some kind of romance, because now we have photos of Sparkles trying to bang her on some kind of porch or veranda. Keep in mind, Twihards: Mia is dating Jesse Eisenberg. She's not trying to bang Sparkles in real life. Save your fatwas for ladies who really DO want to bang Sparkles. Like… Riley Keough, I guess.
Anyway, did you know Rob has a new interview in Interview Mag? True story. Some quotes are already starting to leak out and it sounds like Sparkles is "over it" in many different ways:
On Twihards: "The real odd thing about this Twilight target group is that they aren't really teenagers. Most of them are older. Twilight has its own parallel world, its own fan culture that has been forming on the net since day one. And in an intense way that has never existed before. Sometimes I ask myself what these masses of people do the whole day. They sit in front of their computers and comment on anything having even remotely to do with Twilight."

Sparkles hates his "R-Patz" nickname: "I'd like to strangle the guy who came up with it!" he says. Though Robert, 27, won't name names, he does know who is responsible for the nickname, referring to him simply as "some fat celebrity blogger." [He's referring to Perez!]
[From Interview via In Touch]
Well, Twihards are a mixed bag. Some of them are legitimately tweens, teenagers and maybe early-20s. Then there are the Twihards who are quite a bit older. But he's right, the Twilight/Twihard subculture is truly bizarre. I discovered that when Kristen cheated on him and Twihards basically had a collective nervous breakdown on Twitter, Tumblr and all blogs. As for his hatred of the "R-Patz" name… I rarely use that nickname just because it's a pain in the ass to type (for me). So I just use "Sparkles" because I think it's a sweet/cute name. He's like a kitten to me. A sparkly kitten.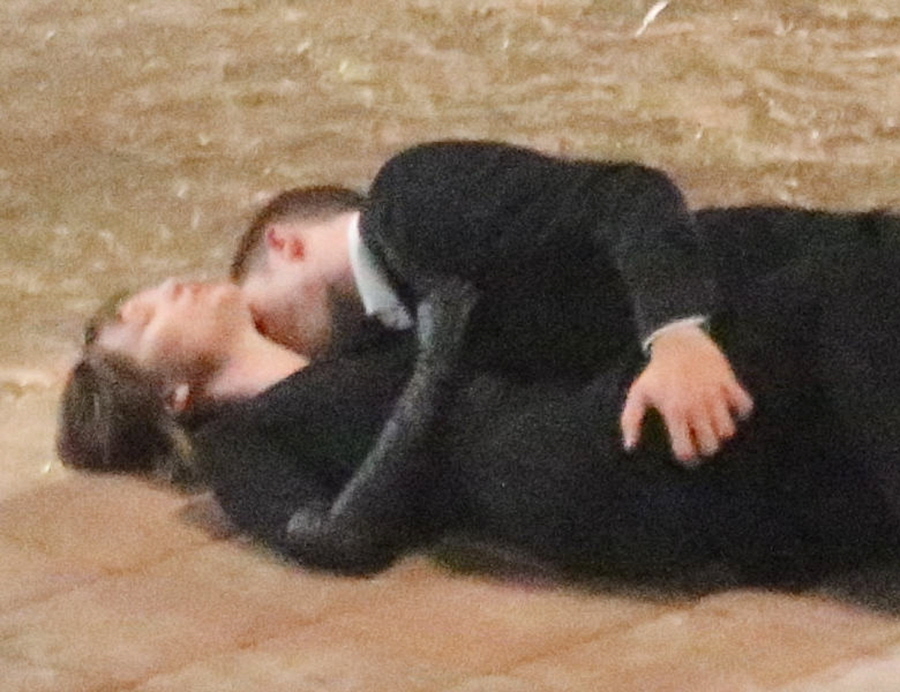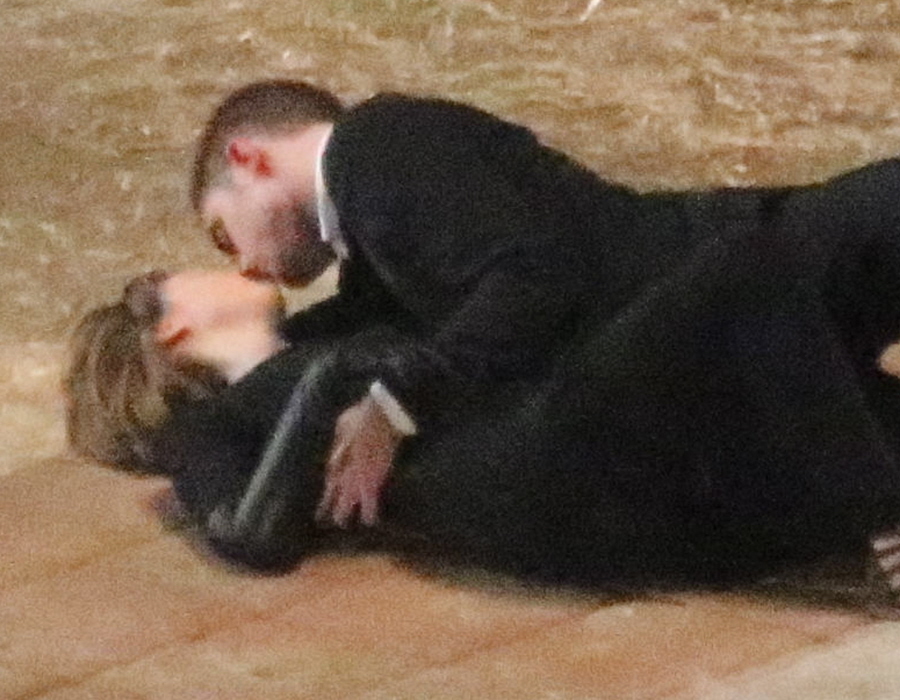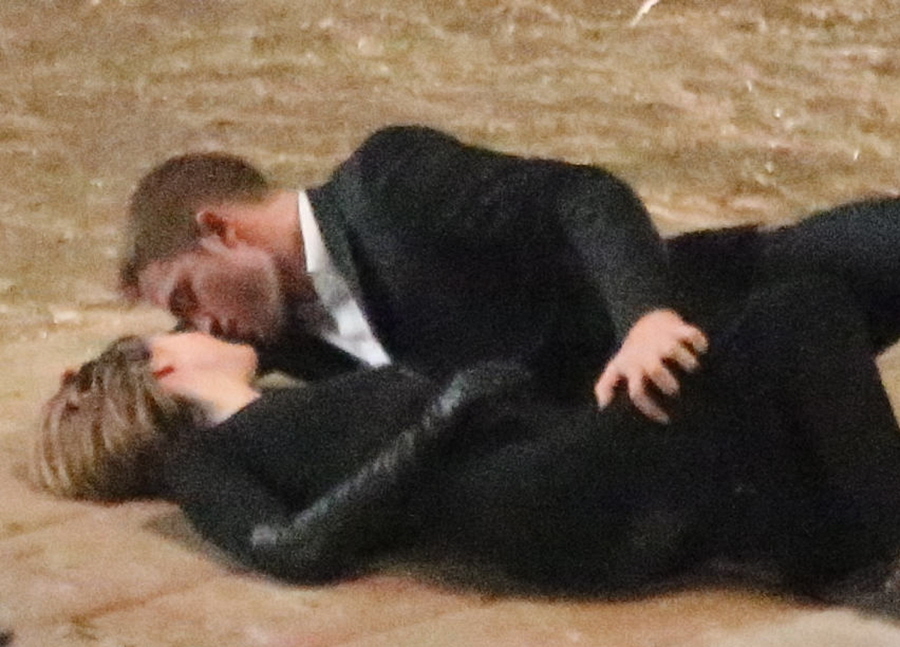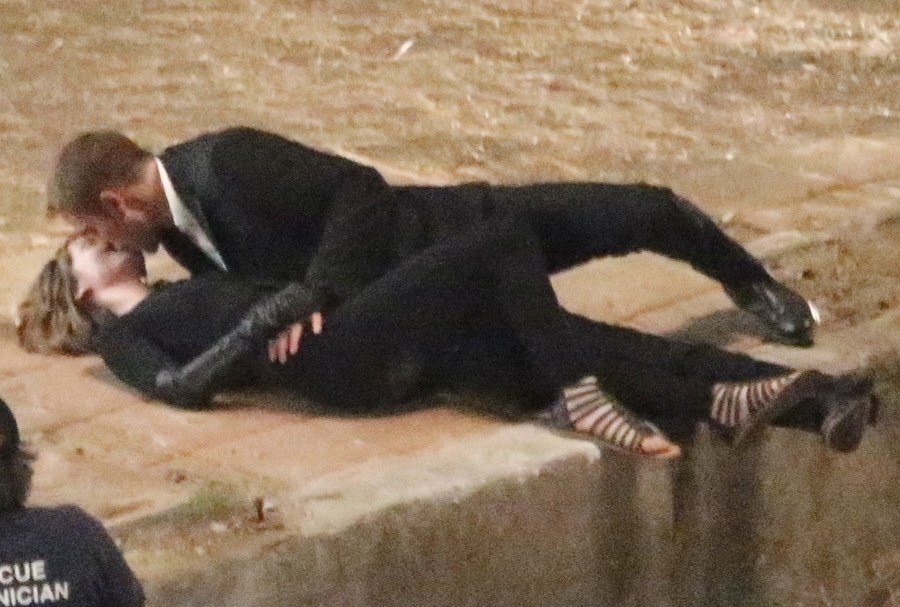 Photos courtesy of Fame/Flynet.