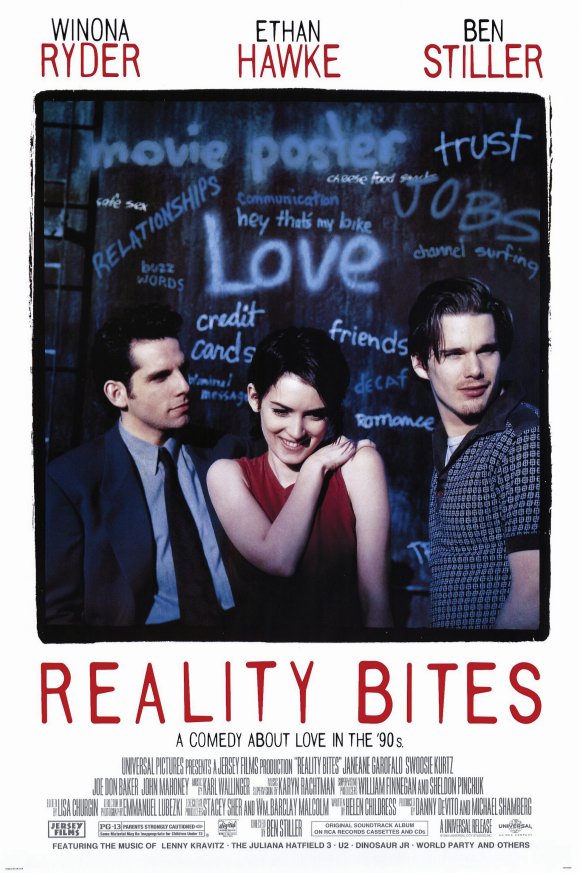 Okay, so I got a little bit carried away when thinking about this post and looking at some movie stills from 1994's Reality Bites, which was the creation of first-time director Ben Stiller and writer Helen Childress. Stiller, or course, played the uptight stiff who fell in love with Winona Ryder's pre-manic-pixie-dream girl; and Ethan Hawke (who got the best line in the movie, "[You look like] a doily.") played the romantic foil and best friend to Ryder's Lainey. But the real attraction of the movie was the group of four friends (which also included Steve Zahn and Janeane Garafalo, who was entirely underrated and amazing in her role) fresh from college graduation and wandering aimlessly into the infancy of adulthood.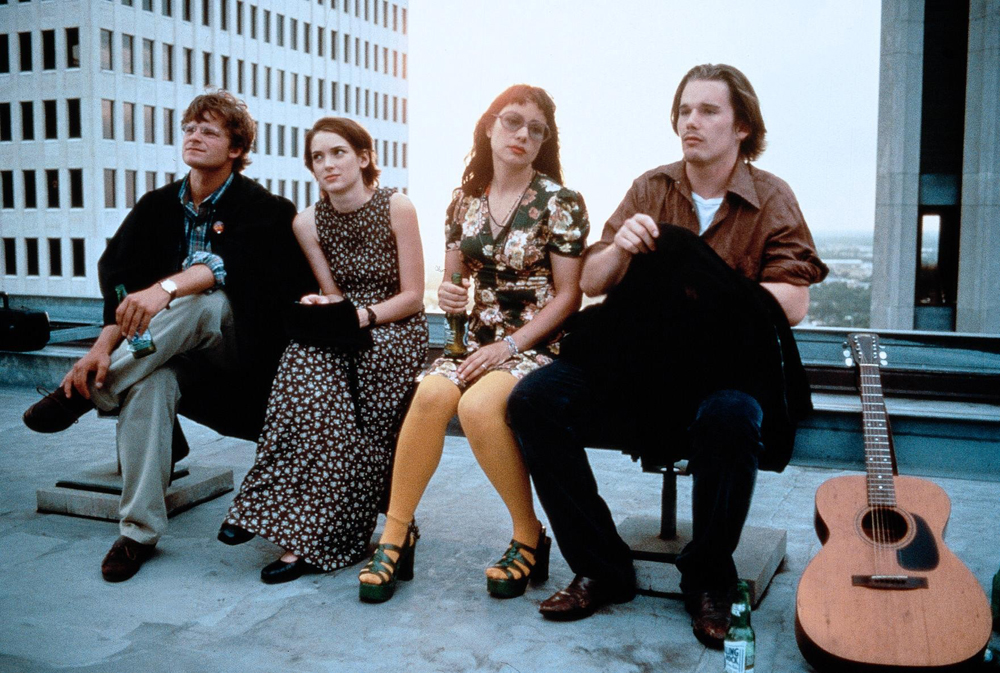 Ahhh, to remember a time when happiness in life was rated by the size of one's Big Gulp.
I have so many fond memories of this movie, but now Ben Stiller wants to barge in on my unwritten fan fiction (a threesome between Garafalo, Stiller, and Ryder, perhaps?) and make an NBC television show based upon the movie. What is his glitch?
Reality Bites, the cult 1994 romantic comedy that examined the angst of Generation X college graduates, is heading to primetime. The film's director Ben Stiller and writer Helen Childress have teamed for a TV series version of the movie that starred Winona Ryder, Stiller and Ethan Hawke. Childress will write the single-camera comedy project, which is set up at NBC. It centers on recent college graduate Lelaina Pierce, the character played in the movie by Ryder, as she struggles to make her way – romantically and professionally – in the recession-plagued, pre-Internet early 1990s. Set in Houston, the show, and Lelaina herself with her video camera, chronicles the lives of her "slacker" friends with whom she shares an apartment. The series is produced by Universal Television, sibling to the film's producer Universal Pictures. Co-producing with Uni TV are Stiller's Red Hour Television and Double Feature Films, the company run by Michael Shamberg and Stacey Sher, who were producers on the 1994 film. Red Hours' Stiller, Debbie Liebling, and Stuart Cornfeld executive produce with Childress, Shamberg and Sher.
[From Deadline]
I don't know … maybe hope exists for this prospective mess? The movie itself was set in recession-bound early 1990s Houston, so perhaps the financial overtones will resonate with today's television viewers. Still, I can't think of a really successful television show that accurately captured the spirit of the movie upon which it was based. Sure, there have been shows like this that have succeeded for years at a time, but there is always a fundamental shift in approach to subject matter. Even with "Buffy the Vampire Slayer," there was a huge difference in tone between movie and tv. Of course, I'm sure the "Reality Bites" show will preserve the gimmick of the Lelaina character walking around with her video camera, and execs will think that's enough to preserve the movie's honor.
Leave me alone with my memories, Stiller. God, Ethan Hawke was a yummy douche back then.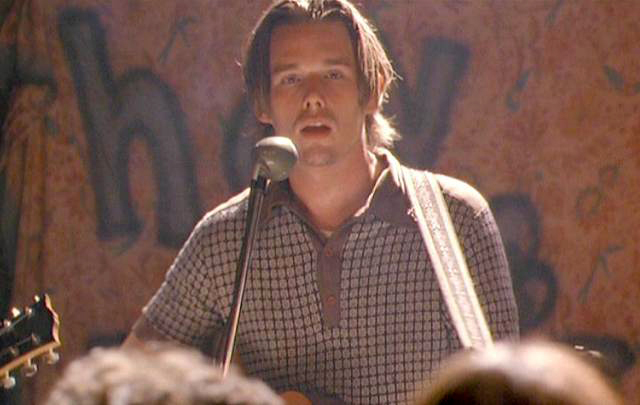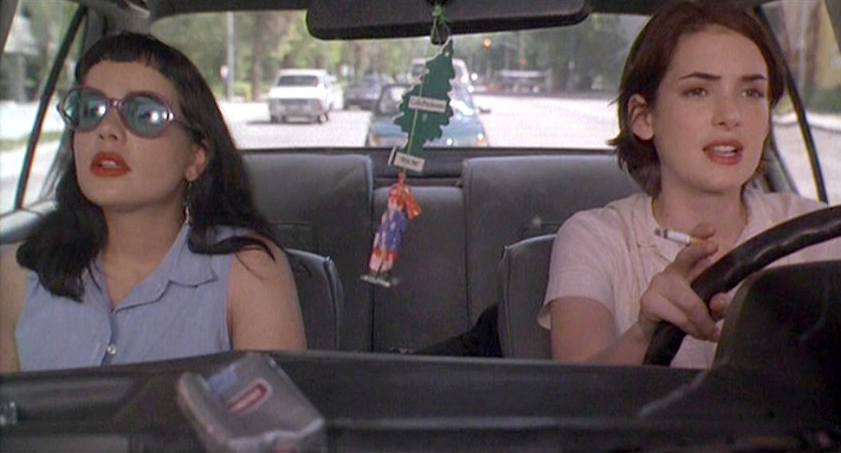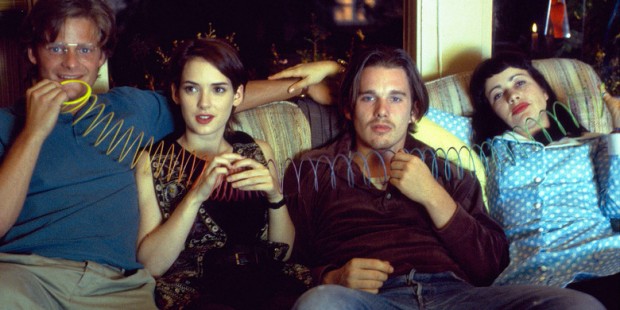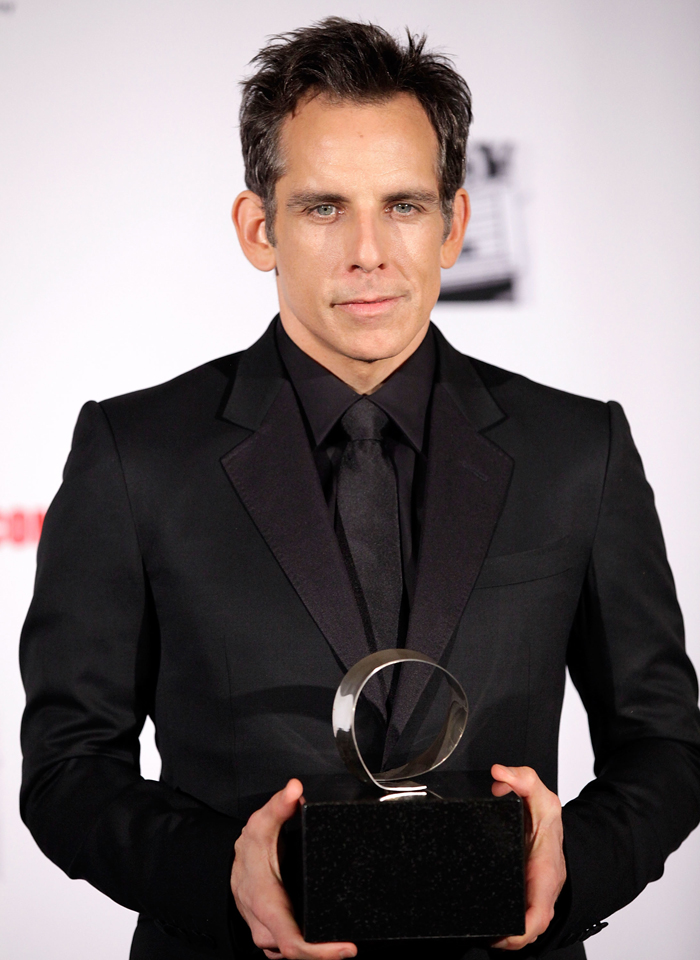 Photos courtesy of Universal Pictures, AllMoviePhoto, and WENN