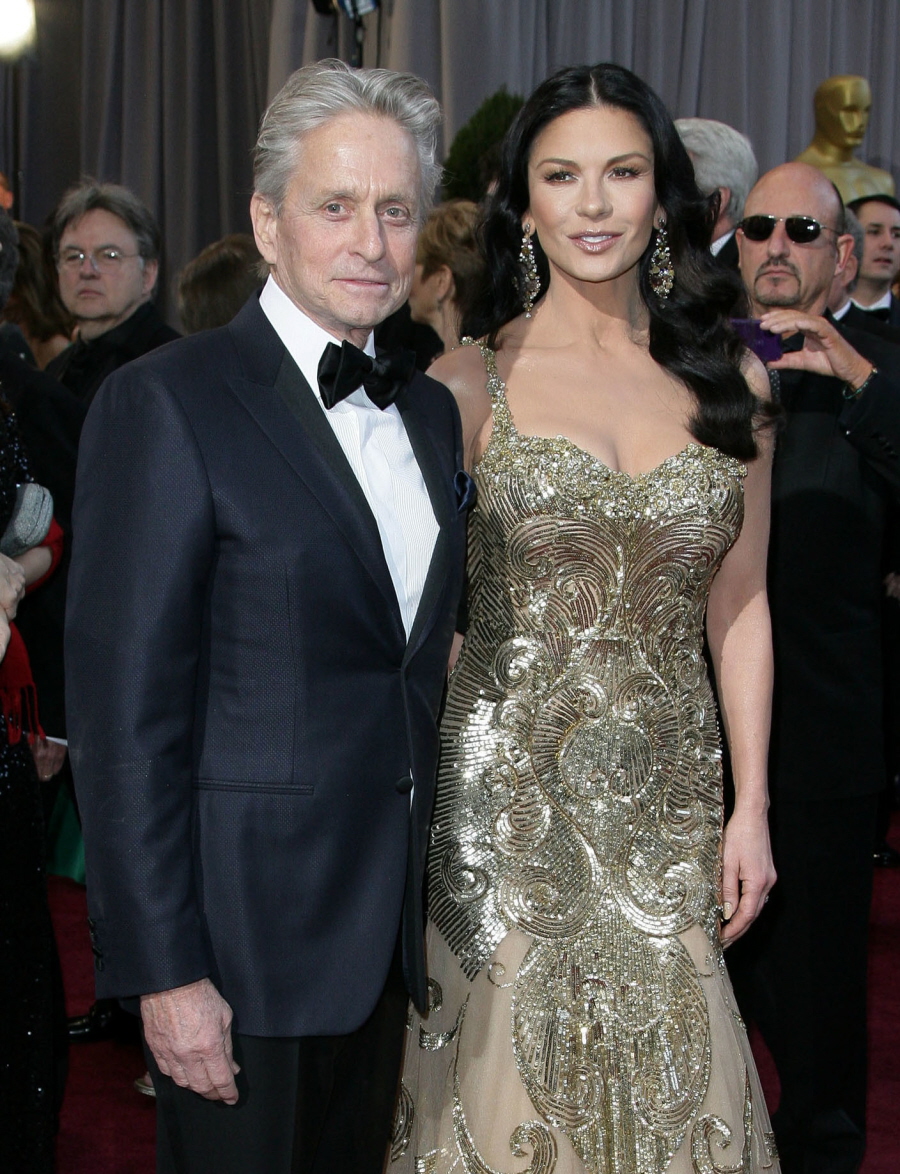 There are rumors within rumors about Michael Douglas and Catherine Zeta-Jones these days. I'm sure you've seen some of the many blind items attributed to them and I'm sure you've seen a fraction of the tabloid stories about their marriage problems and maybe even their possible divorce. I don't really know what to say… I mean, I'll buy that their marriage is on the rocks. I'll buy that they've both been through the ringer through the past few years with Michael's cancer and Catherine's mental illness. What could have brought them closer together seems to have only made things worse. Still, this current round of split rumors is not the first time we've heard this stuff, and in previous rounds, Michael and Catherine always denied the stories. Here's the latest:
RUMOURS are circulating that enduring Hollywood couple Michael Douglas and Catherine Zeta Jones 13-year marriage is over.

The couple, who have not been photographed together for four months, are said to be living apart.

According to a source, "Michael is going to announce the split soon. Catherine is fighting to save the marriage but he's had it."

But another report said she was set to start a multi-million divorce battle.

Last week Douglas was pictured arriving in Sardinia by private jet but his wife was nowhere to be seen.

Reports of a marriage crisis between the high octane pair were denied earlier this year but Douglas' spokesman was more cryptic in his response when questioned, stating: "I won't talk about that."

Zeta-Jones supported Douglas as he battled throat cancer in 2011, while he supported her through two stints in rehab as she sought treatment for bipolar disorder.
As I said, it wouldn't surprise me. I'm not going to say it's for sure until People Magazine announces it, though. Michael and Catherine are old-school – they'll go to People after they've worked out how they want to frame the split and then we won't hear much about it because they'll probably keep the information on lockdown. So… this is just an FYI. Considering their reps aren't bothering to confirm anything, my prediction is that we'll get a firm statement on this (either way) by Wednesday.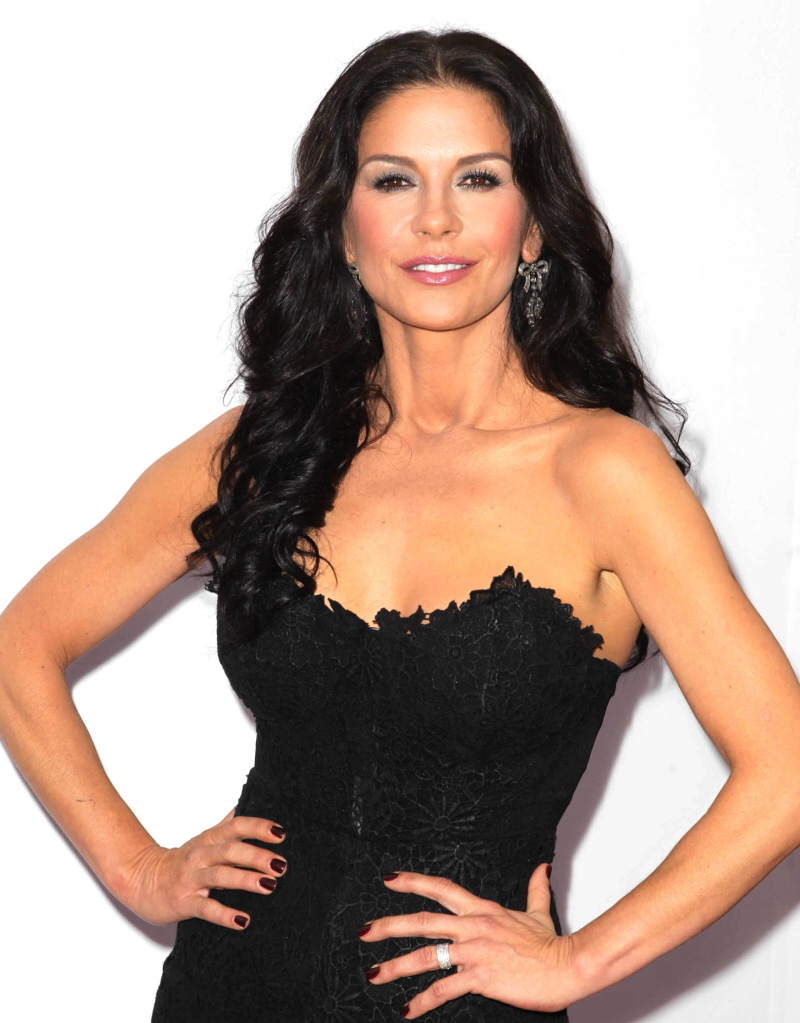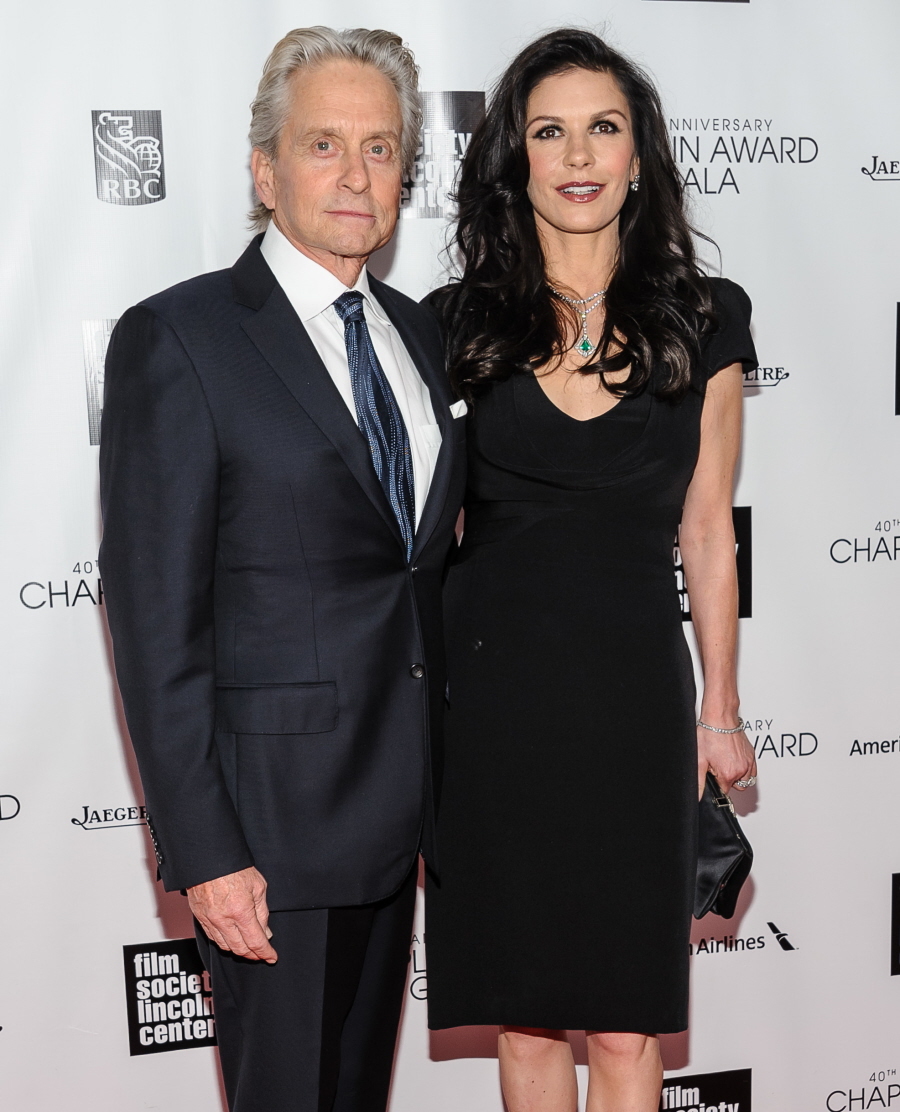 Photos courtesy of WENN.