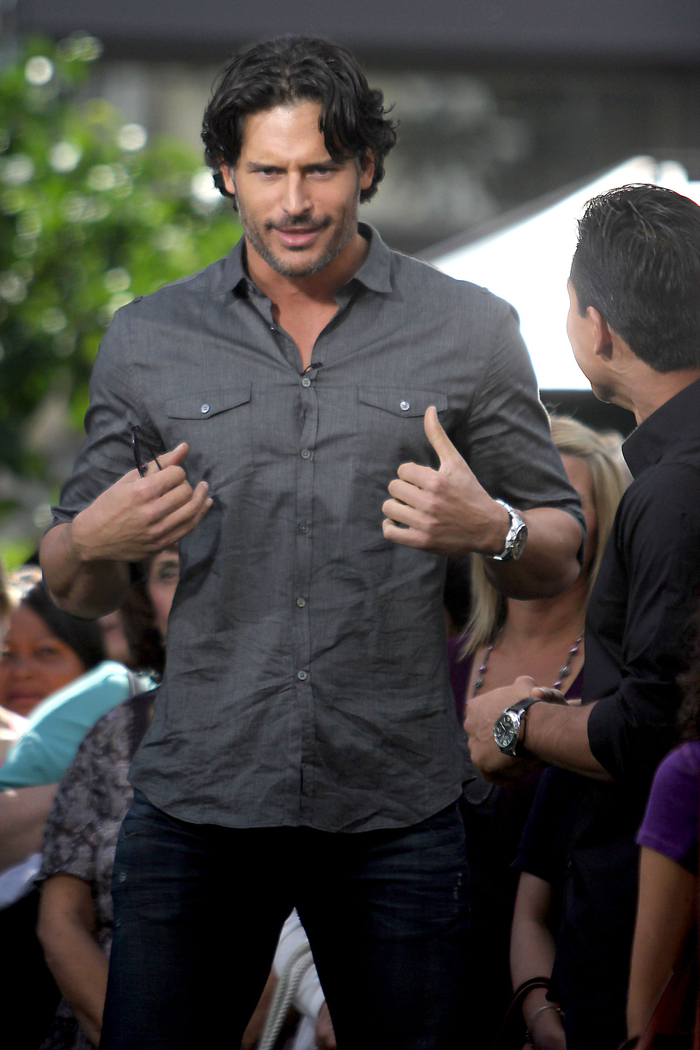 This news is steadily killing me. It's not that I actively dislike Joe Manganiello. He reminds me a lot of the dudes at my gym, and I can certainly appreciate a nice set of muscles and a well-toned booty. Yet there has to be more going on to hold my interest, and Joe doesn't seem to have more than one dimension (or three where his ass is concerned). Joe is a would-be stud muffin who appears in Men's magazines while alternately declaring a return of "The Man" and claiming to catch falling refrigerators in mid-air. Because you know, men have been missing from this Earth for quite some time, and refrigerators fall from the sky on a regular basis.
Anyway, I played along with Joe's game during the promotion for Magic Mike because that was a kinder, gentler time when muscle-bound types weren't terribly appreciated in the Hollywood cycle. The prospect of several male bums on display in Magic Mike was pretty exciting. Of course, Joe is best known for his role as a bare-bummed werewolf in HBO's "True Blood." In the aftermath of Magic Mike, Joe went back to his usual, gym-bound existence and wrote a bodybuilding book. Now he wants us all to know that he's not just a pretty chest. In fact, he's playing the role of Stanley Kowalski in a Yale production of A Streetcar Named Desire; this is the lead role that was once embodied by Marlon Brando. Bloody hell: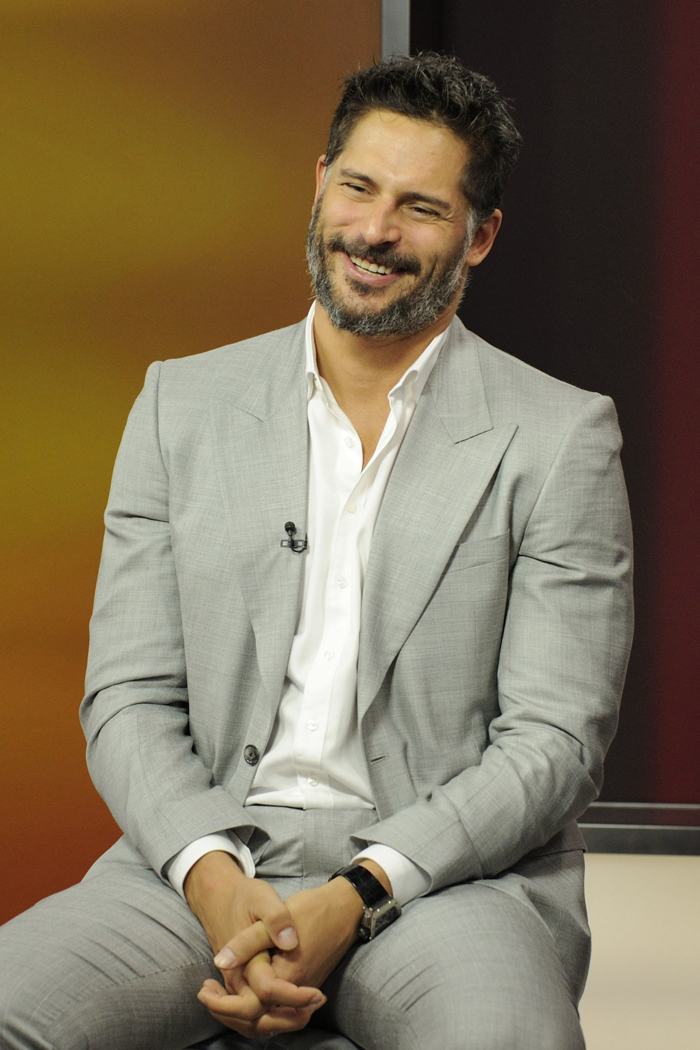 Joe Manganiello says while he loves playing a werewolf on HBO's "True Blood," the classically trained actor tells The Post's Alexa, out tomorrow, "Sometimes all I'm being asked to do is rip my shirt off and growl." From Sept. 20 to Oct. 12, he'll star in the Yale Repertory production of "A Streetcar Named Desire." He added, "I'm excited to get back into these intense theater roles and get wild, get raw. Running shirtless in the woods pays the bills, but it's only a sliver of what I do. I don't want it to become what I do, or who I am."
[From Page Six]
Well, at least this isn't a Broadway production of the play, right? Poor Joe. The dude is forced to be pretty to pay the bills, but all he really wants to do is … act. Boy, I can't wait for the YouTube videos of Joe yelling, "Hey Stella!"
Meow.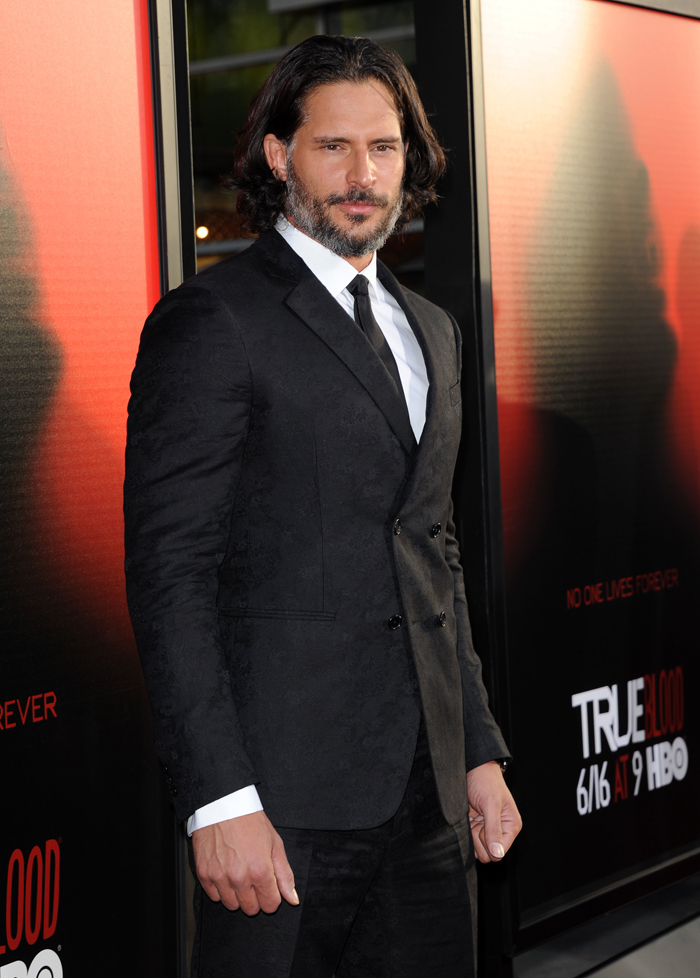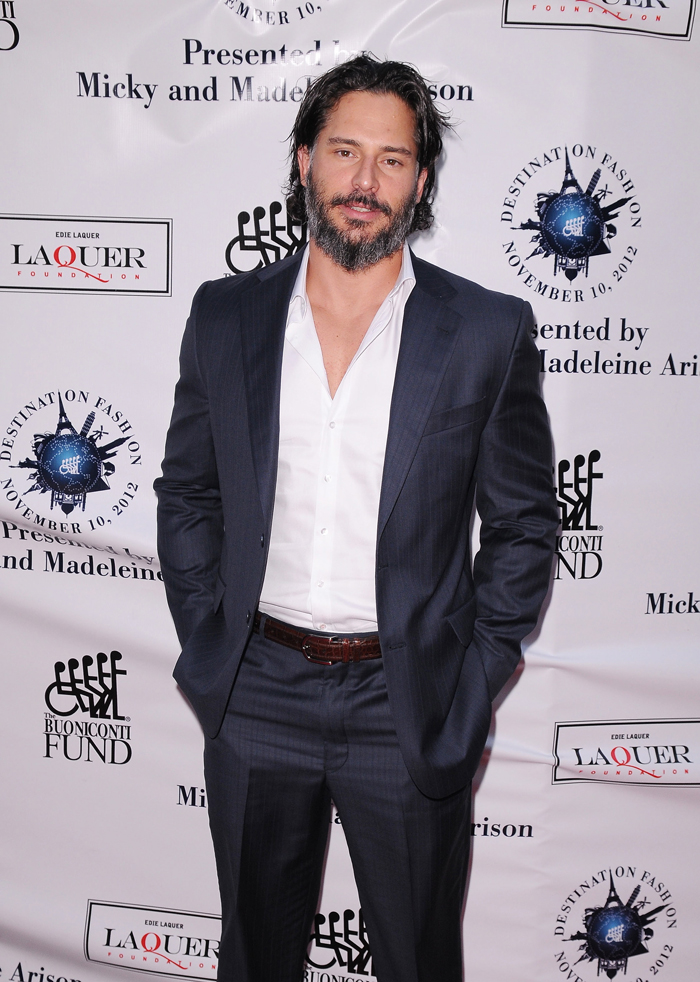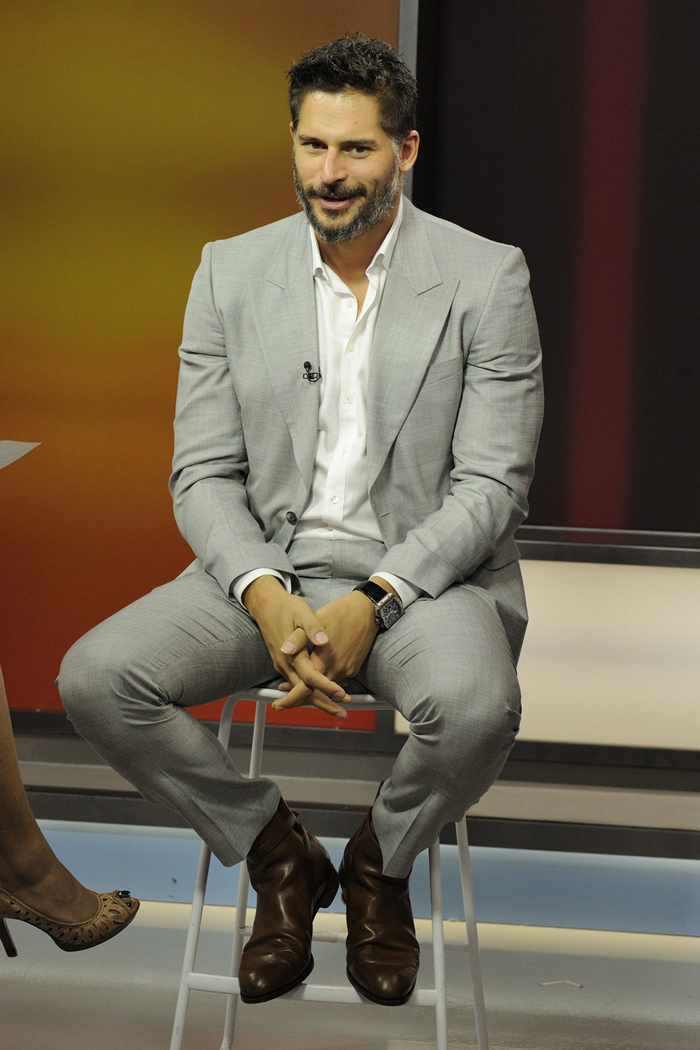 Photos courtesy of WENN