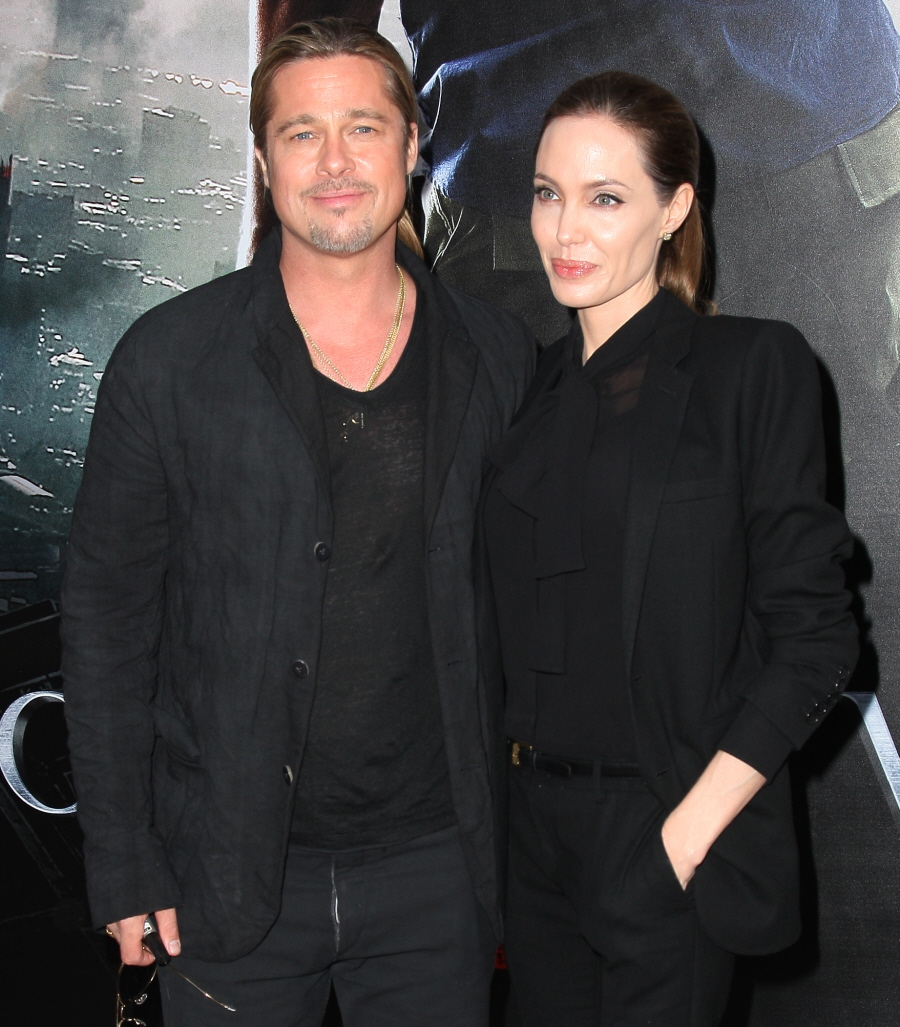 The Uncool Bermuda Triangle is still a thing, despite the fact that EIGHT YEARS have passed since Brad Pitt and Jennifer Aniston divorced and Brad got with Angelina Jolie (with some overlap, perchance). It always cracks me up when the Brangeloonies AND the Anistonloonies both try to claim that their favorite people are "over it". They are not over it. Just a few weeks ago, Aniston had to reschedule a flight at the last minute because she actively wanted to avoid being on the same flight as Angelina Jolie. They are not over it. So this should get good. According to The Mail, Angelina Jolie "stole" ("homewrecked") Jennifer Aniston's favorite hotel suite at the Sunset Tower Hotel. Angelina is such a hotel hussy!!!
First Angelina Jolie stole Jennifer Aniston's man – now she has trodden all over her Hollywood sanctuary. Angelina and Brad Pitt stayed at Jennifer's favorite hotel – and even in her favorite $2,500-a-night suite this week for an intimate break from their children, MailOnline can reveal.

The star couple slipped unnoticed into the glamorous Sunset Tower hotel in Hollywood on Tuesday night and checked into suite 1502 – the same room where Brad's ex-wife Jennifer likes to stay. A source told MailOnline that Brad and Angelina usually stay at the Four Seasons or Hotel Bel Air for their assignations.

Usually, the source claimed, Brad handles all of the details, but this time it was Angelina who made the plans – and she allegedly specifically picked the very hotel and the very suite where Jennifer stays.

Jennifer, 44, has never made it a secret that she loves the Old Hollywood charm of the Sunset Tower and is a regular visitor. She's such a fan that she's given the Tower Bar's famed maitre'd Dmitri Dmitrov a role in her new move, Squirrels to the Nuts. The former Friends star is believed to have spent $60,000 during a three-month stay at the hotel while she and fiance Justin Theroux were looking for a new home in LA, before they eventually bought their $21million Bel Air estate.

According to a source, Angelina tried to book this particular room once in the past but it was already occupied and although she was offered one of the hotel's two two-story villas she turned it down. Another friend said Jennifer may feel 'violated' when she finds out the couple were sleeping in the very same bed in the suite that she treats as a home from home.

'Angie would most definitely know this is Jen's favorite place,' the friend added.

The couple are parents to Maddox, 11, Pax, nine, Zahara, eight, Shiloh, six, and four-year-old twins Knox and Vivienne. Speaking about the need for couple time, Angelina told Mail on Sunday's You magazine in December 2010: 'You have to make time when you are not Mom and Dad once in a while. The most important thing is that you love your children, but you also have to stay focused on each other so that you stay strong. And you staying strong as a couple keeps the kids in an even better place.'

On August 27, Angelina made a reservation for suite 1502, shelling out $2500 for the penthouse room with a large patio that wraps around much of the building.

Later in the afternoon, the couple arrived and were escorted to the service entrance and whisked up to the penthouse – not leaving their room until 11am on Wednesday morning. They even shared an intimate dinner from room service on the penthouse balcony, with Los Angeles sprawled out below them.

When asked about the stay at the suite at the Sunset Tower, a spokeswoman for Brad confirmed to MailOnline: 'Yes, they did have a night out, as they often do.'

It comes just weeks after Jennifer's management is believed to have swapped a flight to London after discovering that Angelina was booked on the same plane. Although she has said she's found closure in the seven years since her split from Brad, the stunning actress still tries to avoid any possible run-ins with Angelina.
Is Angelina Jolie actively trolling Jennifer Aniston? As an Angeloonie, I hope that's what is happening. Like, Angelina is just having fun with it at this point, trying to make Jennifer uncomfortable. "Oh, you love the Sunset Tower? Let me have sex with your ex-husband in your favorite hotel suite. My naked body was writhing around on your favorite bed." And then Jolie would do a Villainess cackle and a lightning bolt would scar the sky. "The city of angels is mine, my mortal enemy," The Villainess Jolie bellows into the void as storm clouds roll in. "MINE, all mine."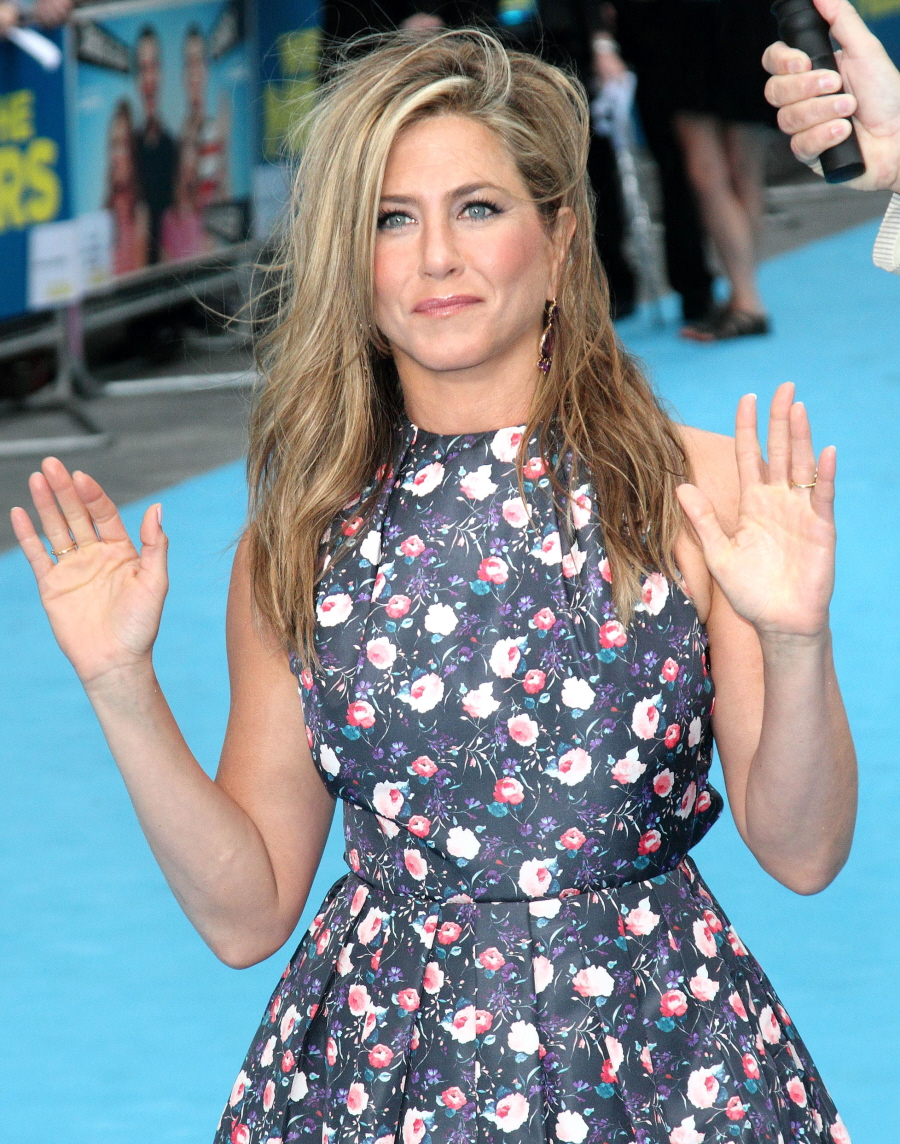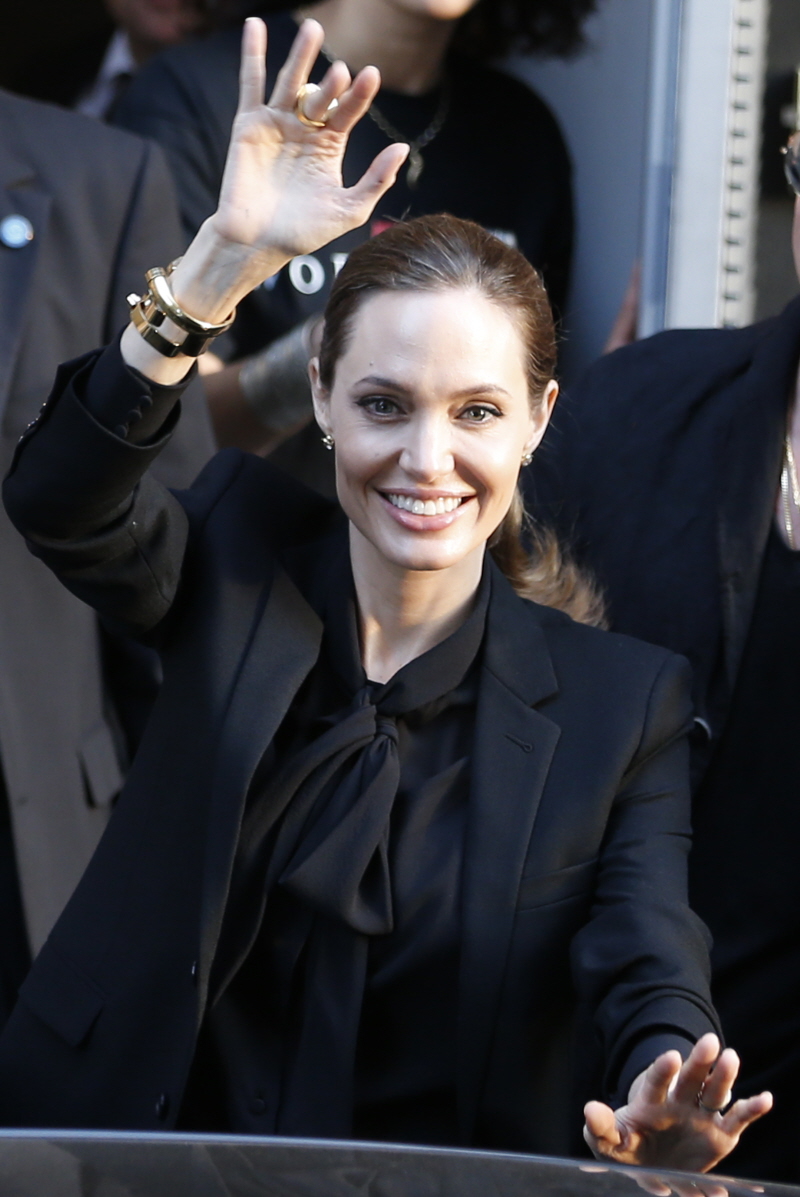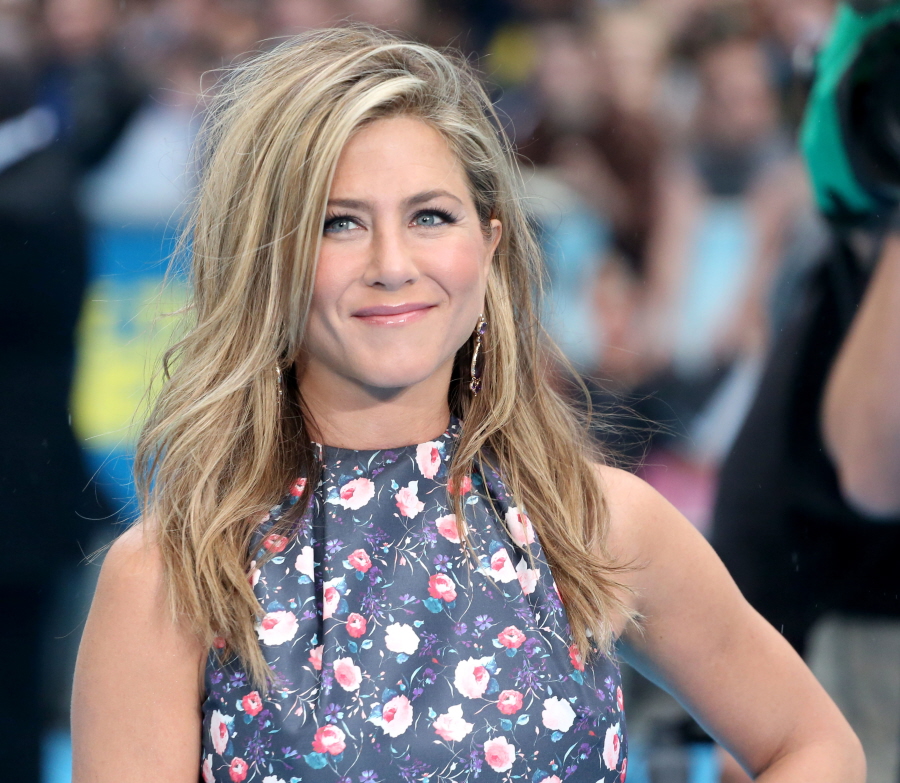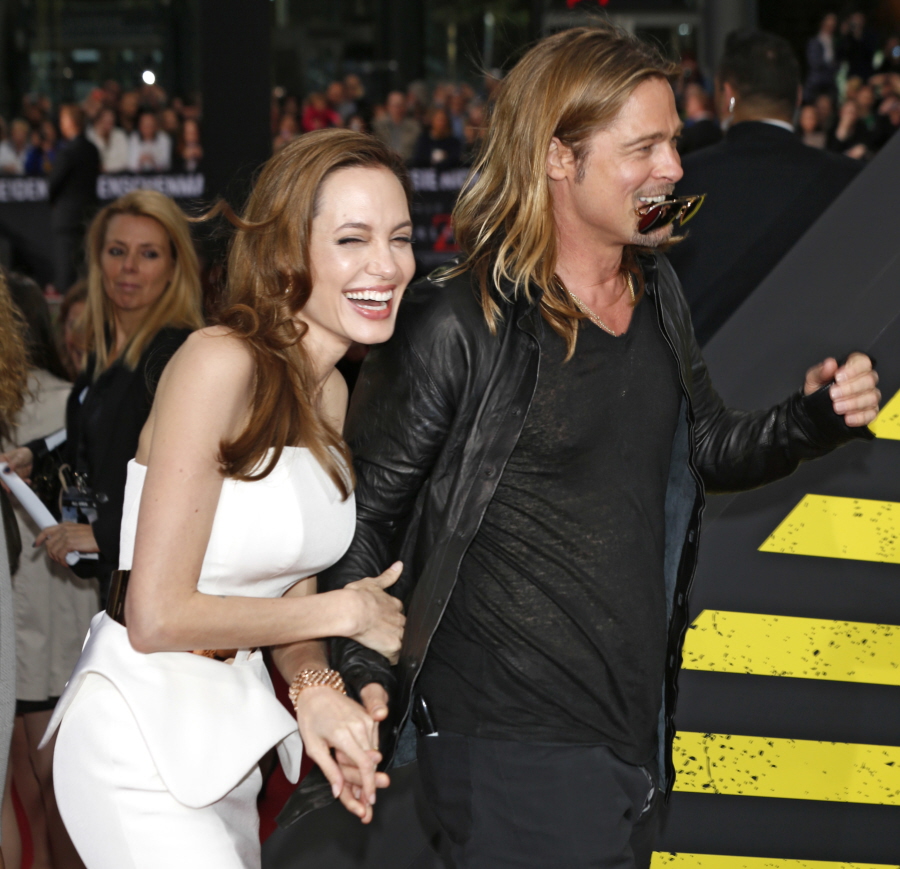 Photos courtesy of WENN.