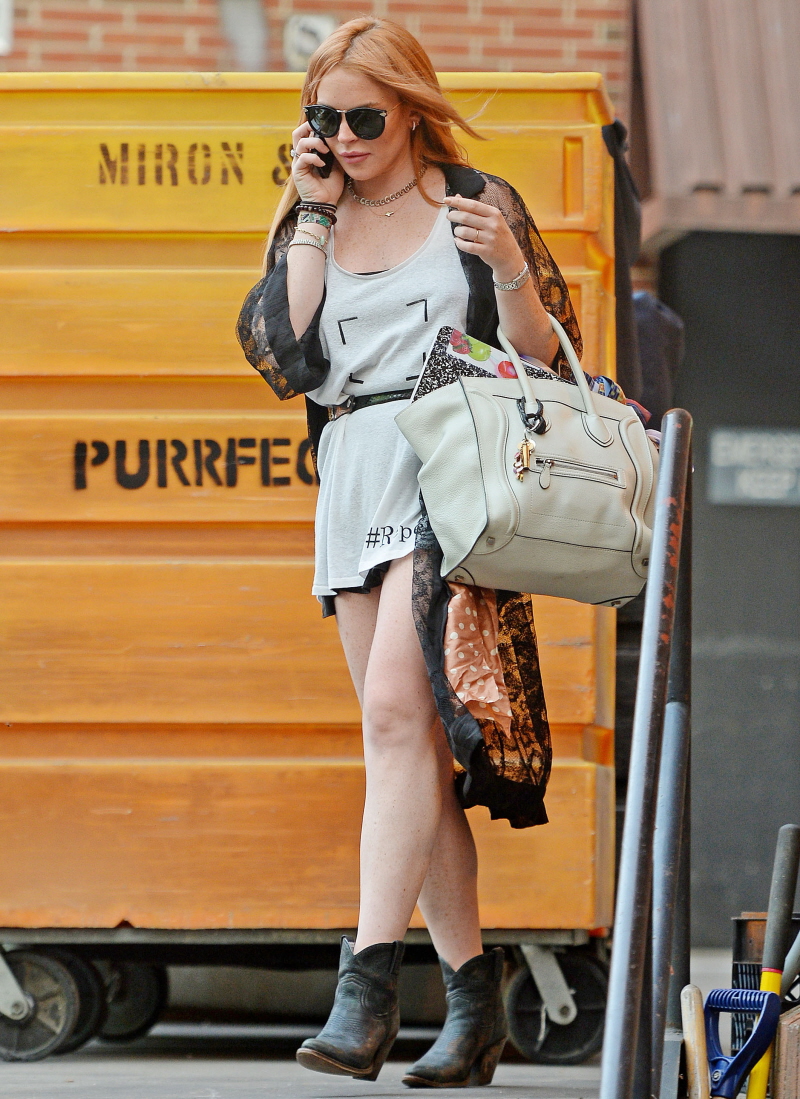 Here are some newish photos of Lindsay Lohan out and about in Soho on Friday. She's been in NYC for weeks without a major cracktastrophe. Maybe Oprah really has worked some kind of magic? Or maybe the crack shenanigans are building up inside Lindsay and someday very soon they will spill out in some epic crack drama. We'll see, Cracken. We'll see.
As I said, Lindsay has been in NYC this whole time… and her film The Canyons just premiered at the Venice Film Festival. When Lindsay first got out of rehab, she told TMZ that she was going to spend some time in Europe, resting and relaxing ("paying bills" more likely), but Oprah talked her out of the trip. Oprah thought that a tour of European drug dens was a bad idea, so that's why Lindsay wasn't in Venice to promote The Canyons properly. But as soon as people started paying attention to James Deen (who is in Venice right now), Lindsay posted a note on her blog because somebody needed to pay attention to Lindsay Lohan!
Along with the positive messages and words of support of "The Canyons" at VFF, I am sending my own to the cast, producers and the amazing Paul Schrader. I am so grateful for the extraordinary experience of being a part of this film. Unfortunately, I have to clear up these reports. I was never confirmed to attend. Of course, I would have enjoyed returning to that wonderful city and being a part of this amazing event, but my focus is on my health and well-being. Plain and simple, it is of the utmost importance.

<3, Lindsay
This was posted after The Canyons' director Paul Schrader told reporters in Venice: "Today I am free. In the past 16 months, I have been hostage to Lindsay Lohan. She is a great actress, she should be here, but her behavior is unspeakable. She is very talented but unpredictable. She was supposed to be here today. She said she would be, but she is not." So who is telling the truth? Paul Schrader who claims Lindsay told him she would come to Venice or Lindsay who claims that she was never confirmed? I think it's probably both. I think Lindsay did promise Schrader that she would come but she never "confirmed" it beyond a leak to TMZ. Plus, blah, she's a crack liar. How do you know Lindsay is lying? Her mouth is moving.
Also, look out New Yorkers. Lindsay is behind the wheel.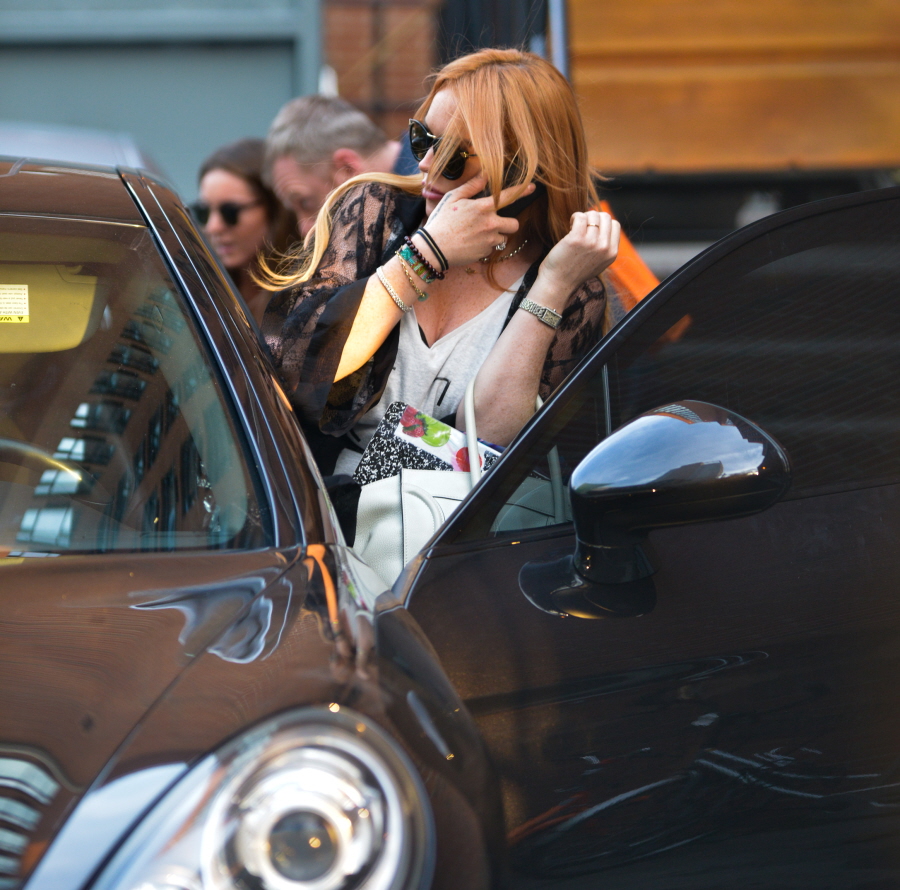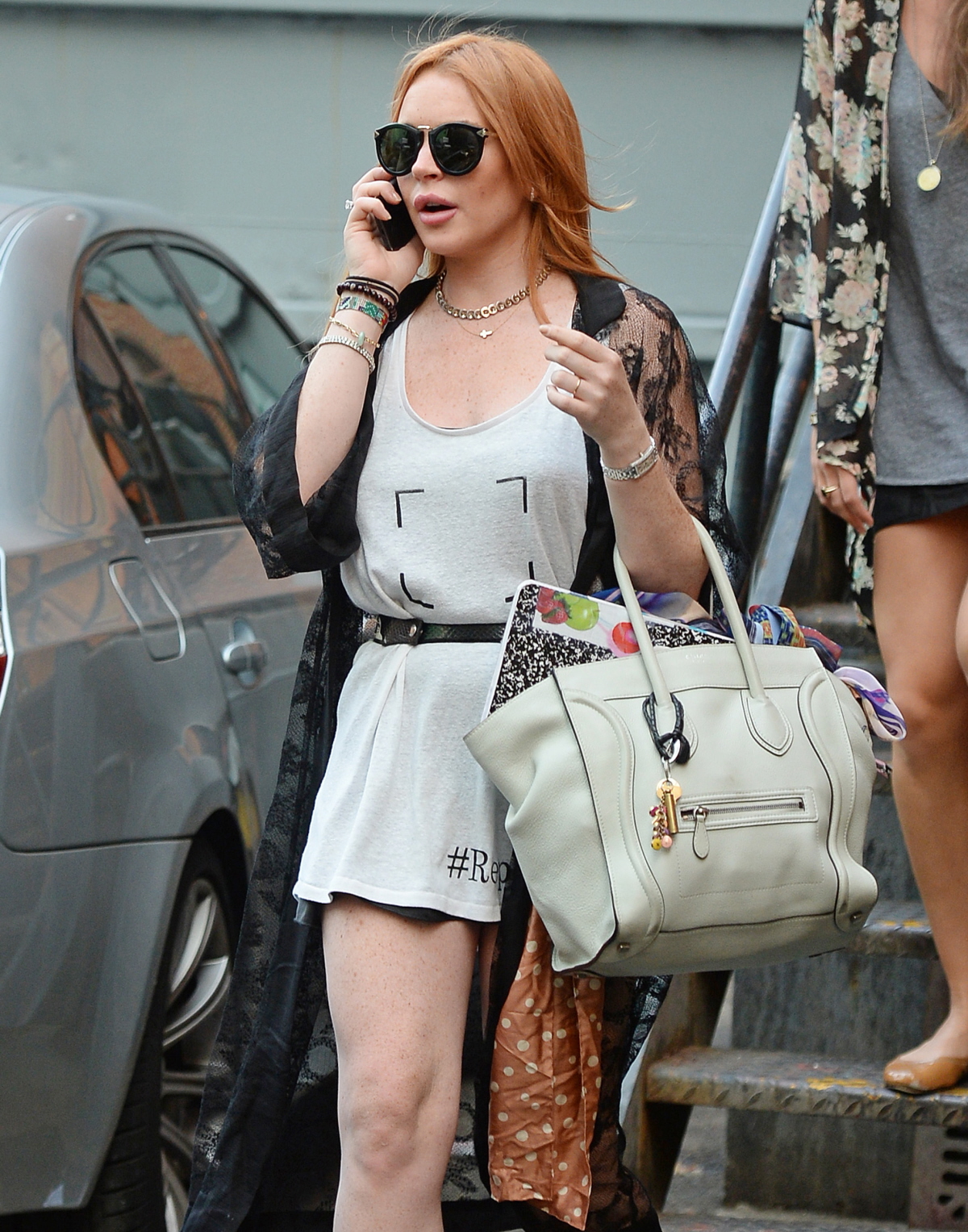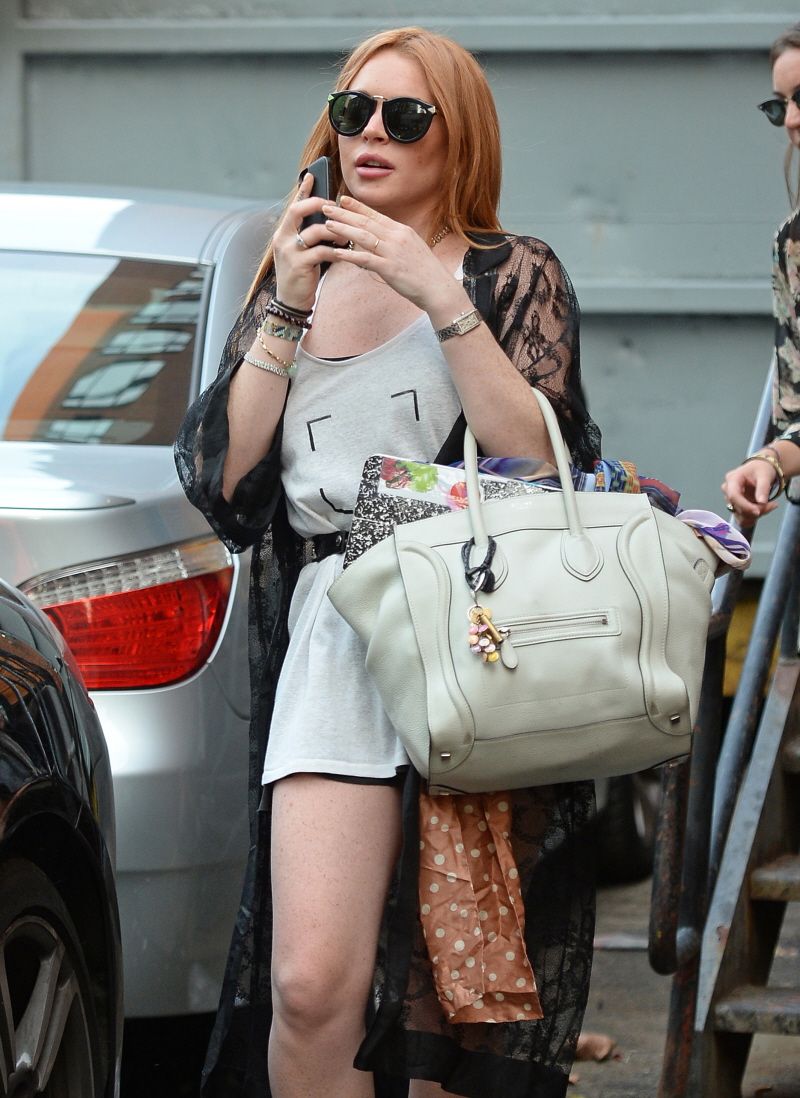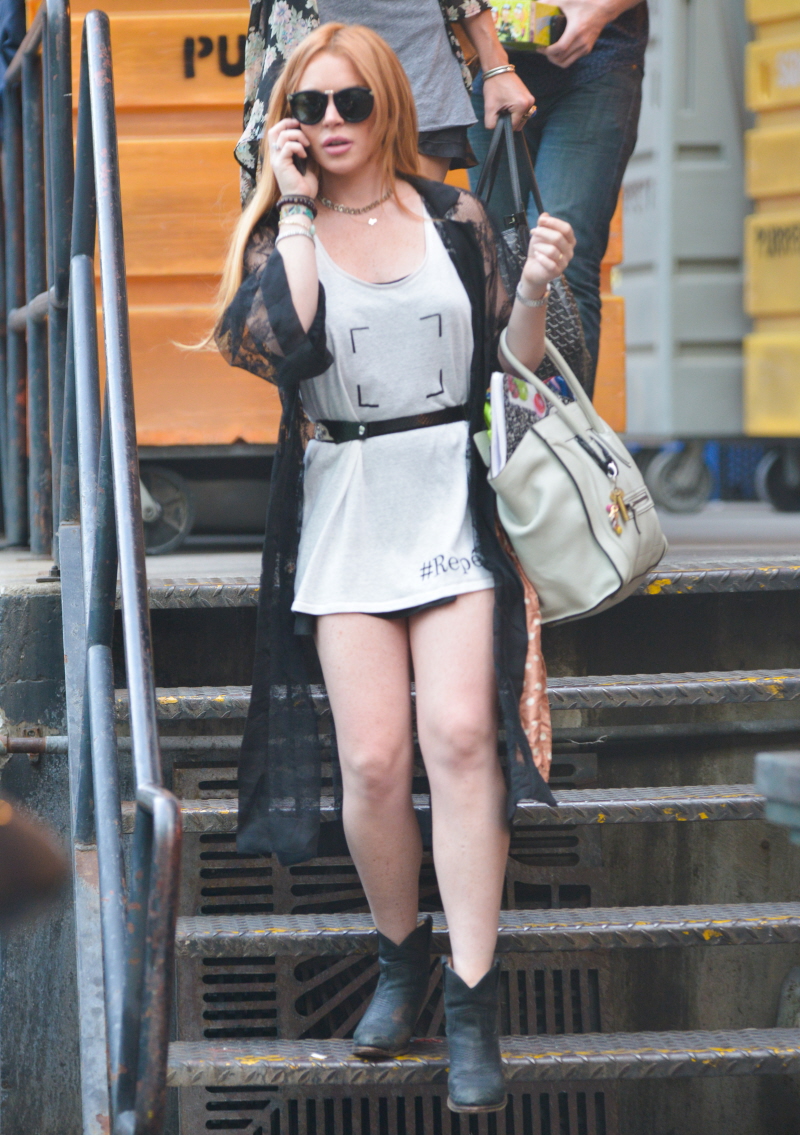 Photos courtesy of WENN, Fame/Flynet.