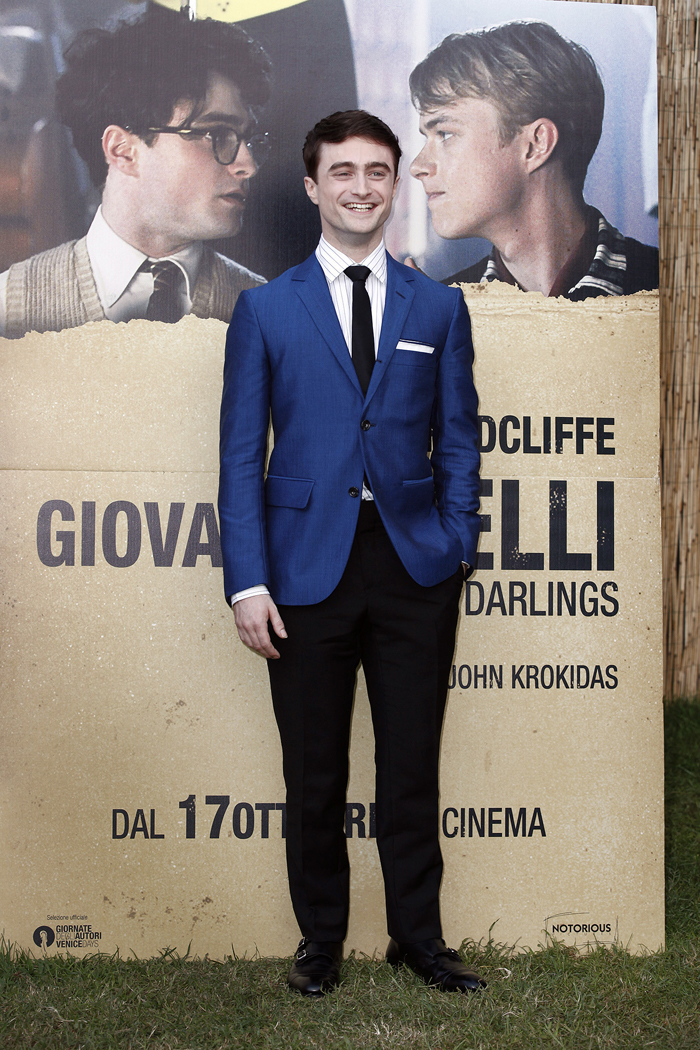 Here are some photos of Daniel Radcliffe in Venice yesterday for the Kill Your Darlings premiere. The world is getting their first real glimpse of Daniel playing Allen Ginsberg. In an amazing twist, Daniel found himself stampeded by Harry Potter fans who pushed through the red carpet barricades. He seems to have taken all of the attention in stride by making several expressive faces for the crowds.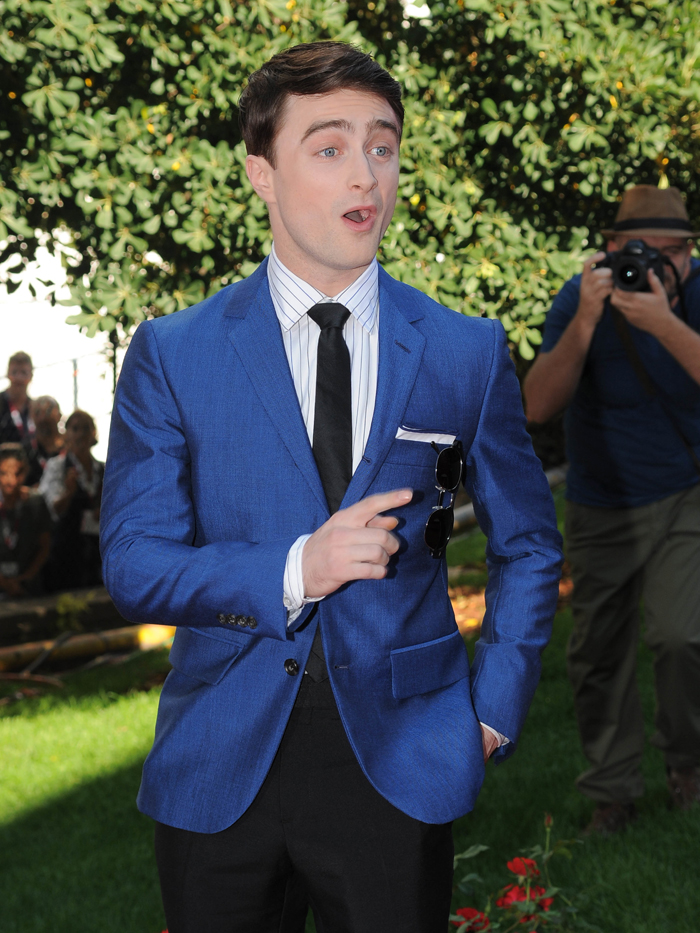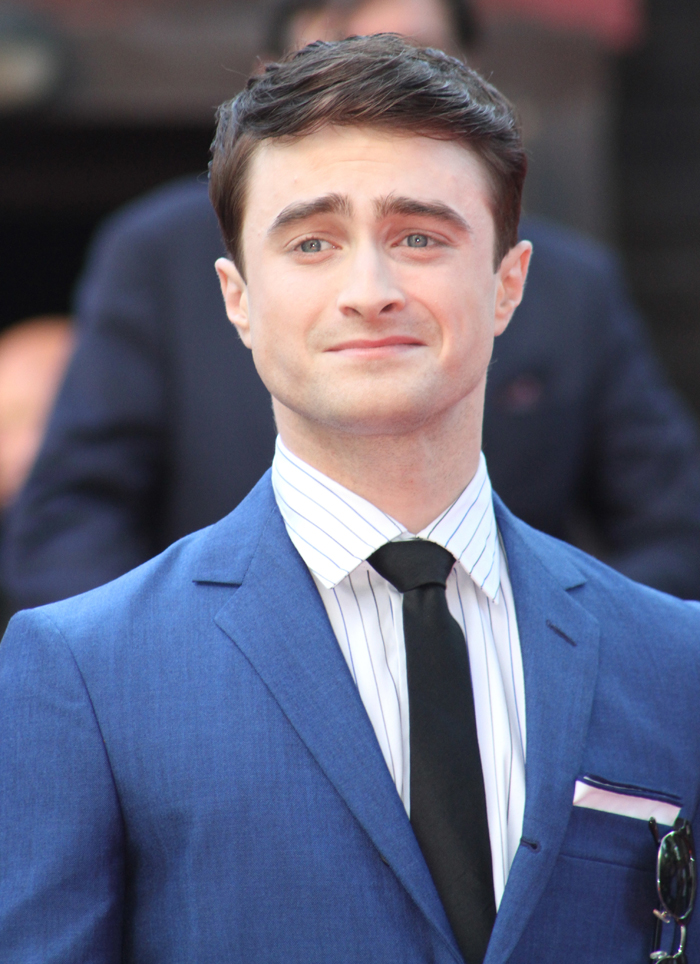 Daniel is not only doing his duties to promote his Ginsberg role, but he's also talking a little bit about Horns, which will premiere at TIFF later this month. I'm actually a bit surprised to hear that this movie is based upon the dark fantasty novel by Joe Hill (son of Stephen King). Sure, I saw Daniel filming a project while wearing cute little horns on his head, but I never imagined that anyone would ever try and adapt Hill's novel. It's so subversive and obtuse at the same time. In the movie, Daniel plays Ignatius Parrish, who wakes up one day with actual horns on his head. Everyone Parrish runs into starts confessing their sins to him. It's a very creepy book (certainly the weirdest of Hill's novels), and Dan's also got 100 co-stars that just happen to be snakes, one of which just happened to get lost during filming. Yikes:
On the Venice stampede: "Thankfully, it's not always like this. I've been dealing with it in various ways since I was 11. I don't take it seriously, actually I think it's funny."

On playing Ginsberg: "I'm incredibly grateful for the swirl of support behind me,. My fans seem to be excited by the unconventional path I am taking. I love poetry and it was fantastic to get the part and have the opportunity to dive into Ginsberg's life. The diaries he made when he was young gave me an amazing insight into his character."

On losing a snake while filming Horns: "It was quite tense. We were bringing exotic snakes into Canada and letting them all loose. We had 100 snakes and we had to leave with 100. We were filming in a place with so many nooks and crannies for snakes to get away that we spent about half an hour after we finished filming that night looking for the last snake … It had hidden itself under the fire to stay warm!"

Snakes do make great co-stars though: I actually loved snakes in the end. For the last third of the movie I have a 6ft python wrapped around me – which is the greatest prop any actor has ever had."
[From Total Film]
Once again, I have no idea how they're going to pull this movie off, but at least the filmmakers have gone with the real deal instead of some silly CGI snakes. Counting snakes sounds like a complete nightmare even if they've not poisonous, but surely there were many snake-y experts on hand to assist with this dreaded task.
Daniel also looked quite spiffy upon arrival in Venice yesterday. I love how he's dressed relatively casually but still looks like a million adorable little bucks.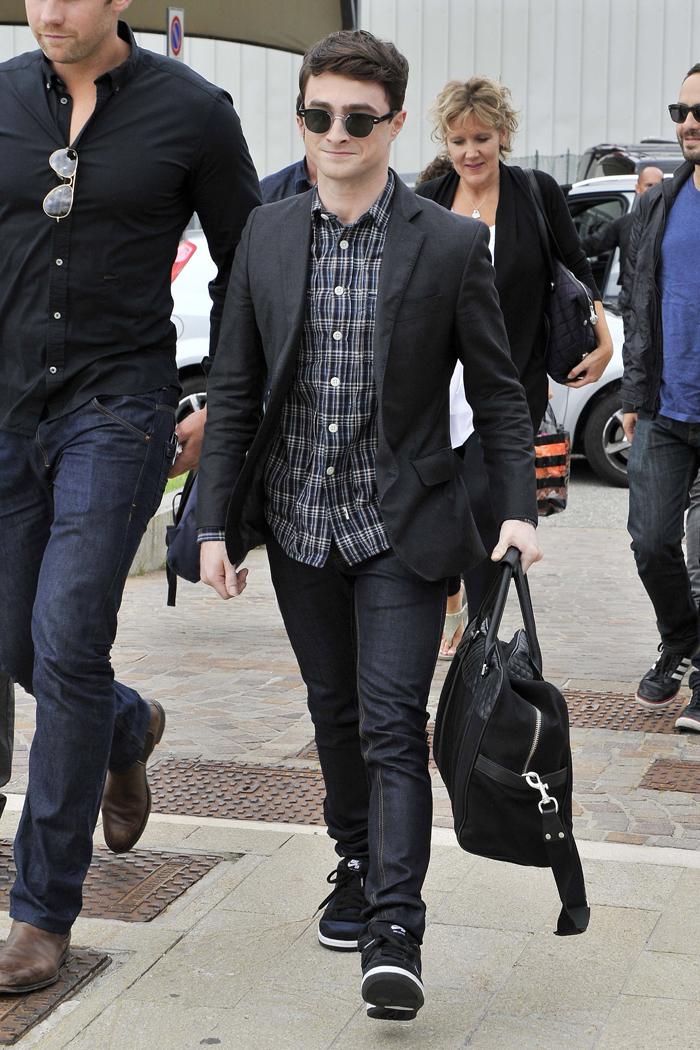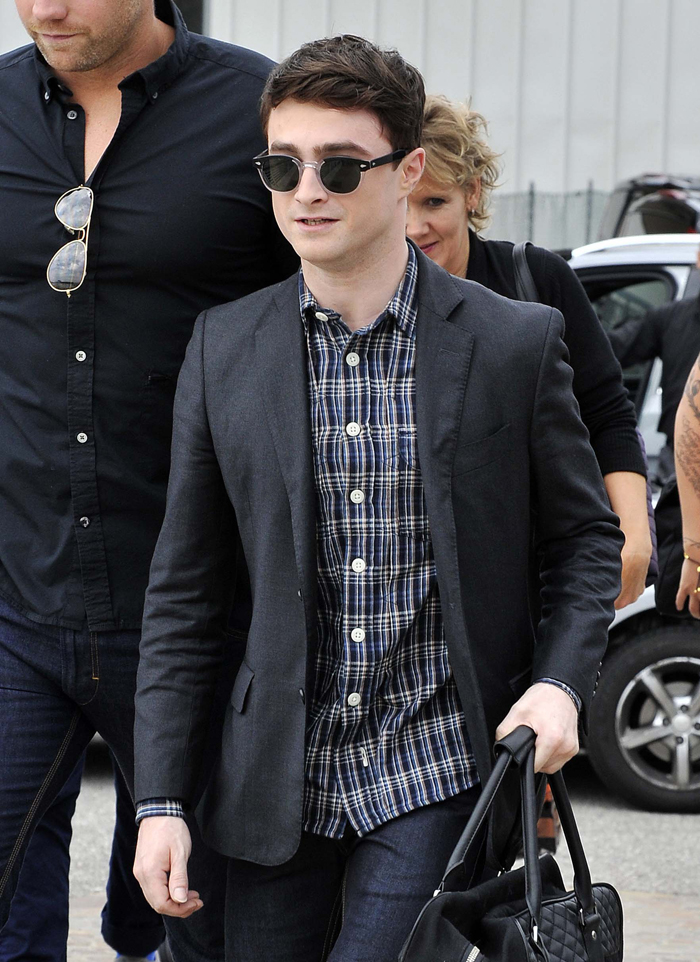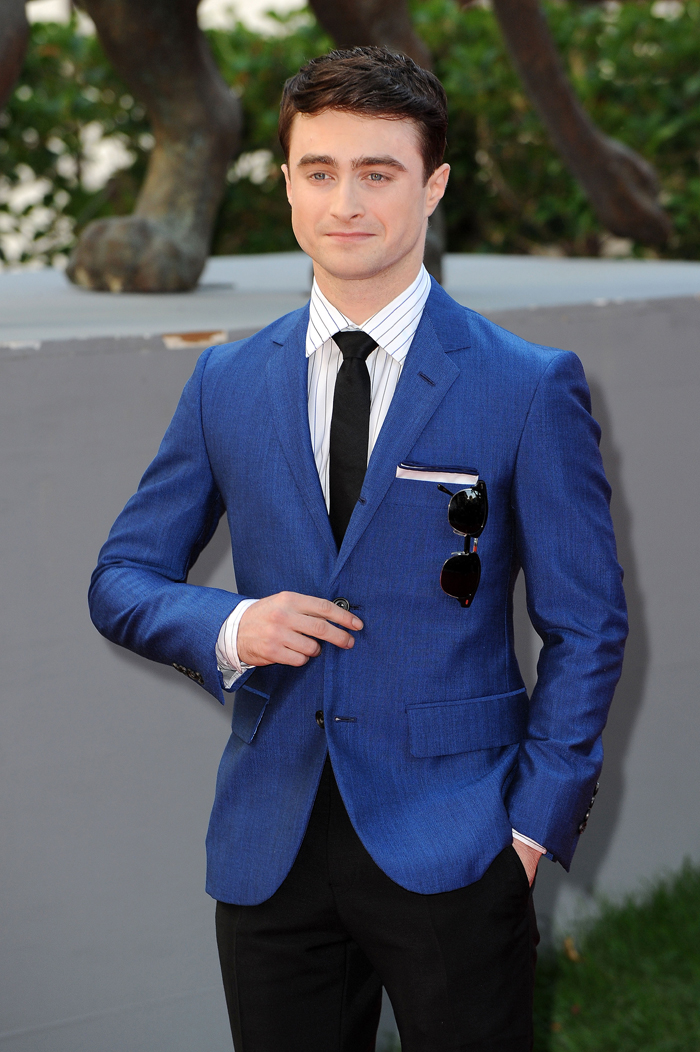 Photos courtesy of Fame/Flynet and WENN