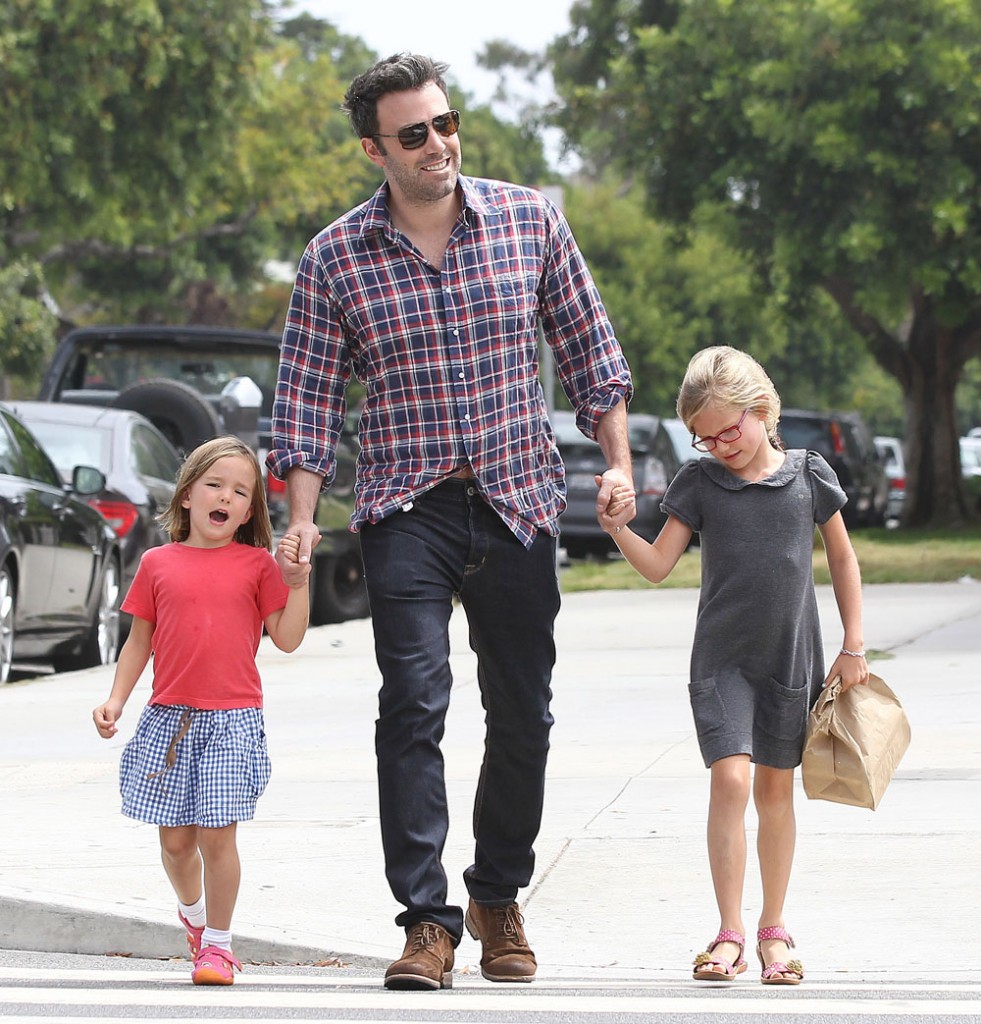 These are photos of Ben Affleck and Jennifer Garner out separately with their kids on Labor Day. The only thing that could make these photos better is if they were all together, and if Ben was shirtless… while barbecuing. There are plenty of scenarios I could come up with to make these photos better, and most of them involve Matt Damon, lots of alcohol, and no kids around, but I'll let you fill in the blanks. I'll take what I can get and these photos are decent enough. Plus their kids are adorable. Look at little Samuel walking like a champ. He's already one and a half and he's getting big!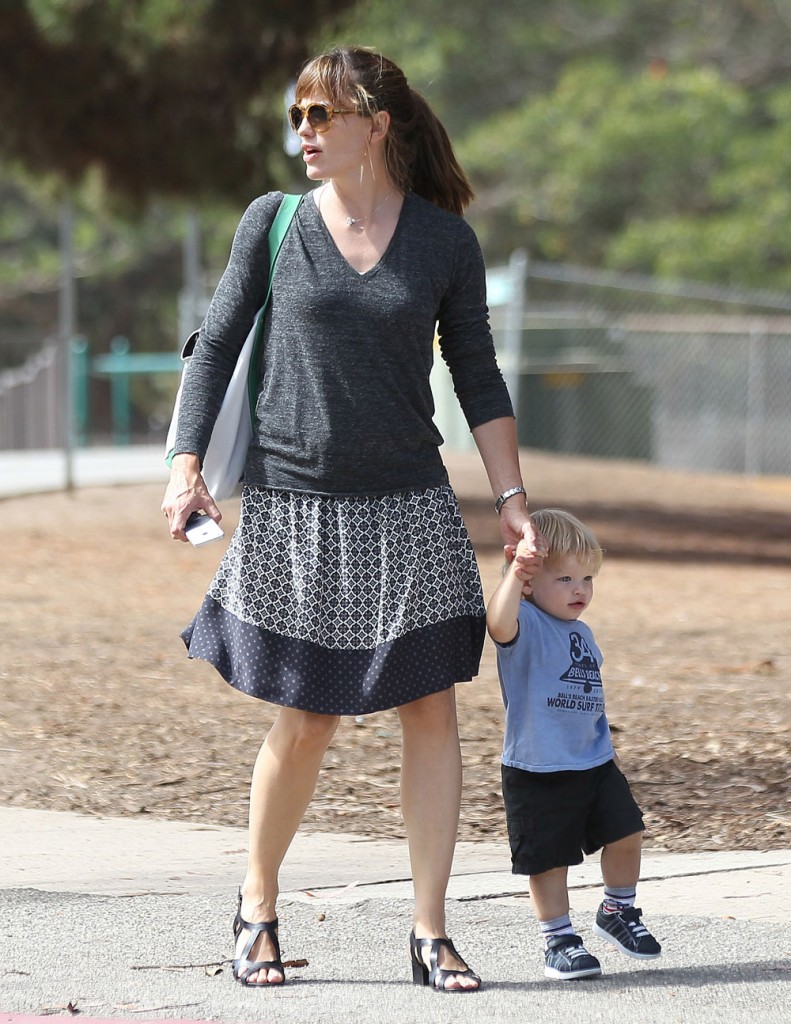 Jennifer is stepping up her casual outfit game, this isn't bad. I swear I own that same gray v-neck sweater in a much cheaper, sweatshop version and I have so many a-line skirts. I regularly wear them together like she's doing here. Those shoes are probably comfortable, but she could get a cuter pair. Still, she's out at the playground with her kids and is dressed for comfort. It looks like they're all having a great time.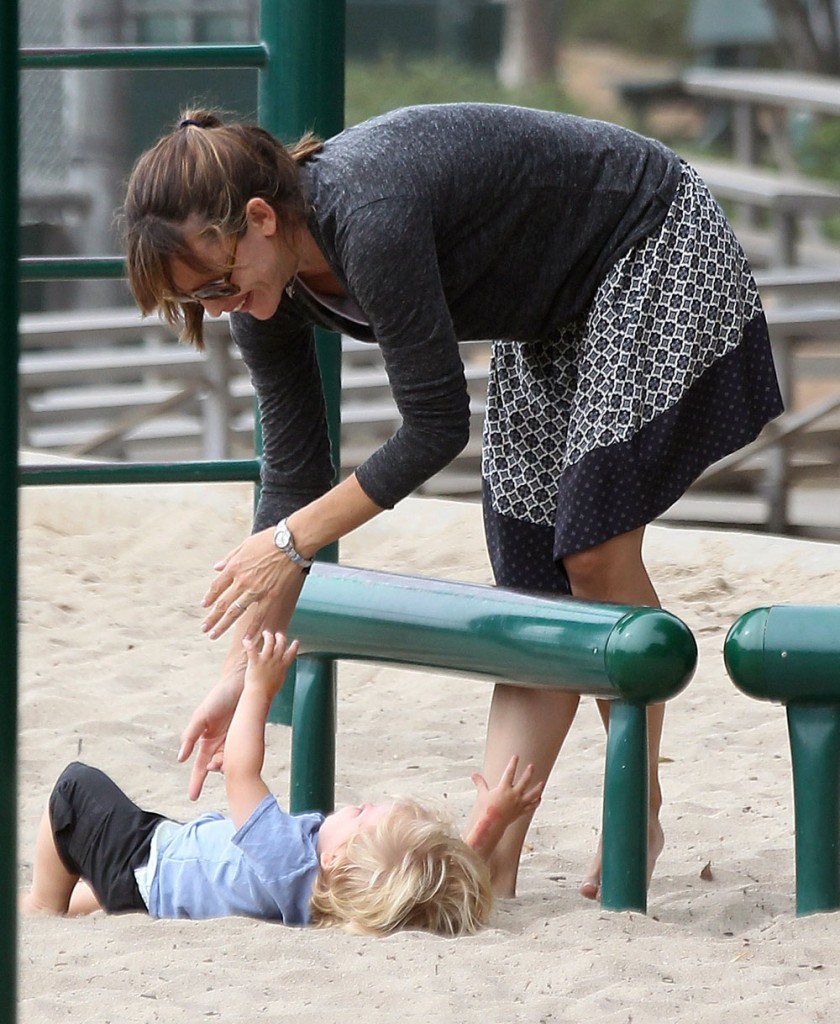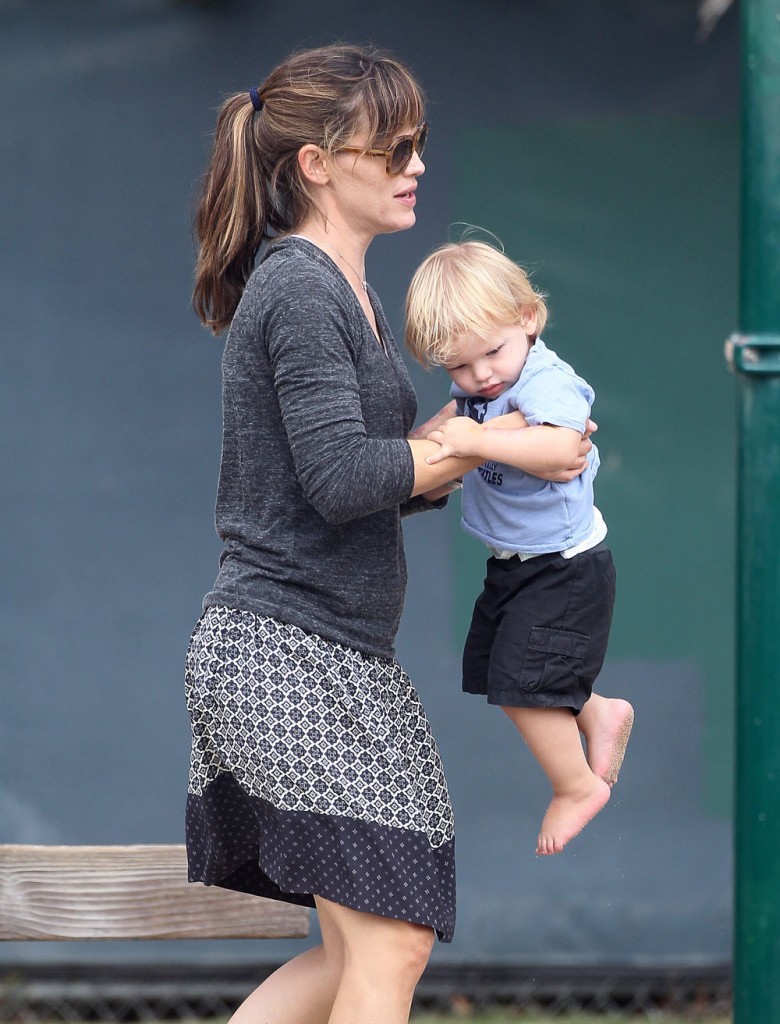 Ben was out with his daughters separately getting ice cream and lunch, if the photo agency is accurate. Check out his badass vintage car. It looks like a fan is harassing him here.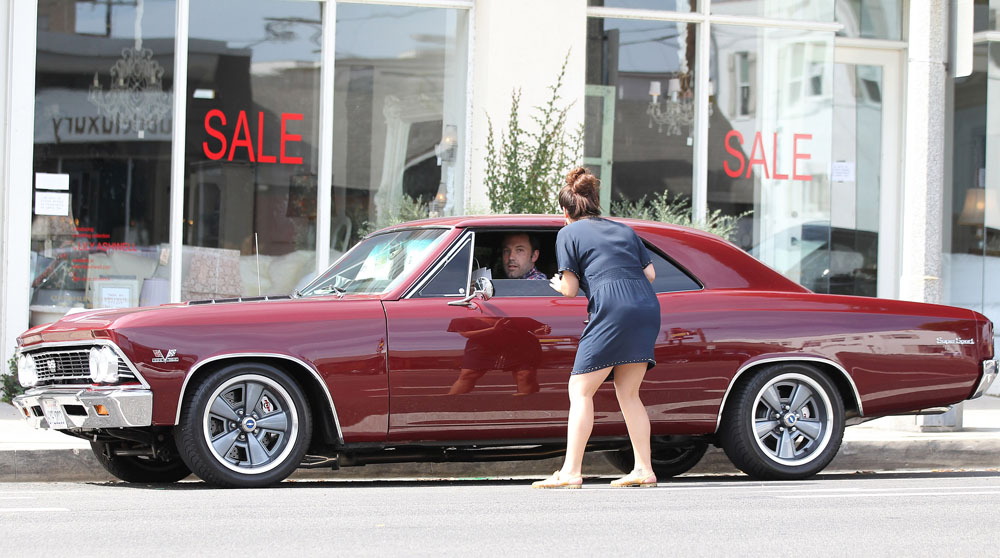 Can you believe this dude is the new Batman? I'm still having trouble with the idea, but maybe he'll pull it off. Ben is said to be training 2 hours a day in preparation. Batman vs. Superman starts shooting (in Detroit!) "early next year," so Ben has about four months to get into shape. I doubt he'll be Hugh Jackman buff, but he'll definitely be hot enough. Hotness was never his problem.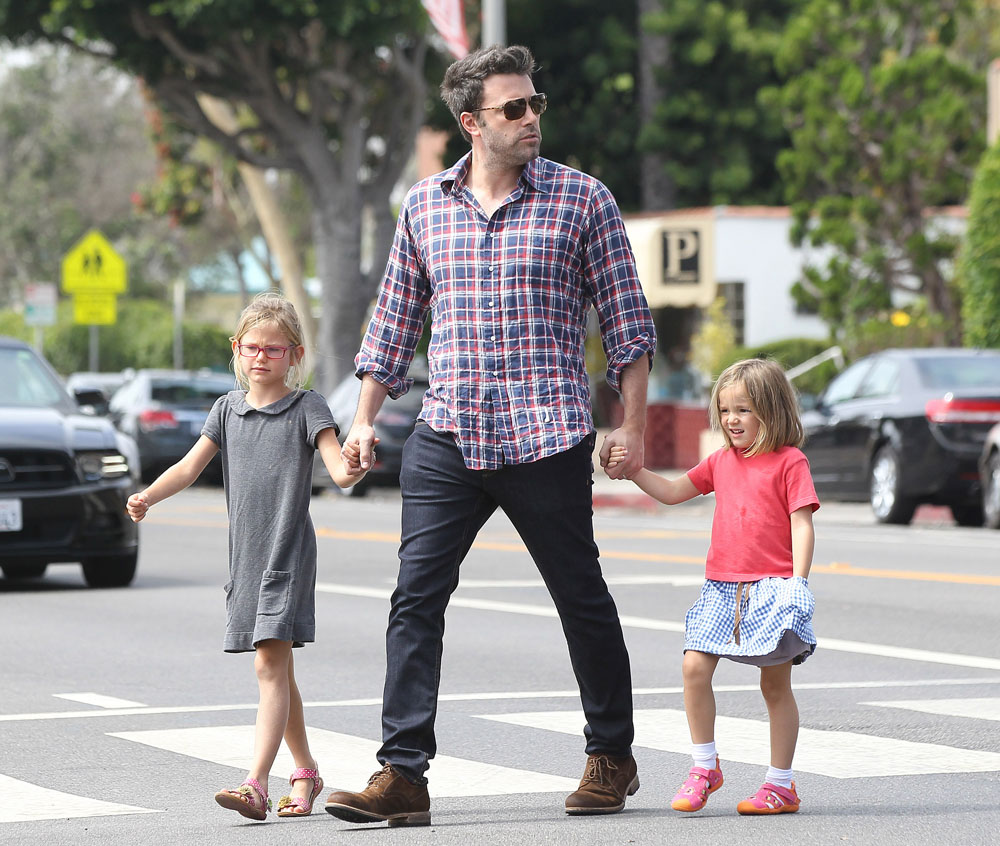 I checked to see if Ben has a Twitter account and if he's said anything about playing the caped crusader. He does have a Twitter account, but he keeps it very professional and focused on his Congo charity and politics. Ben plans on cashing in with this big franchise and then going into politics. Just wait. He's got the "image revamp" part down.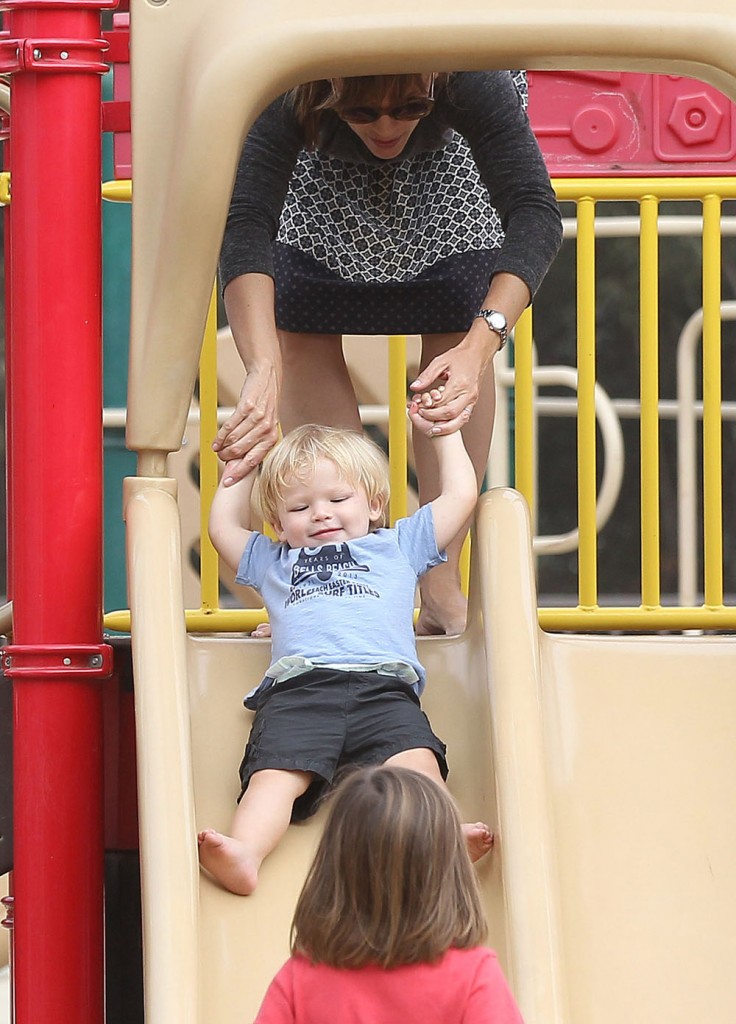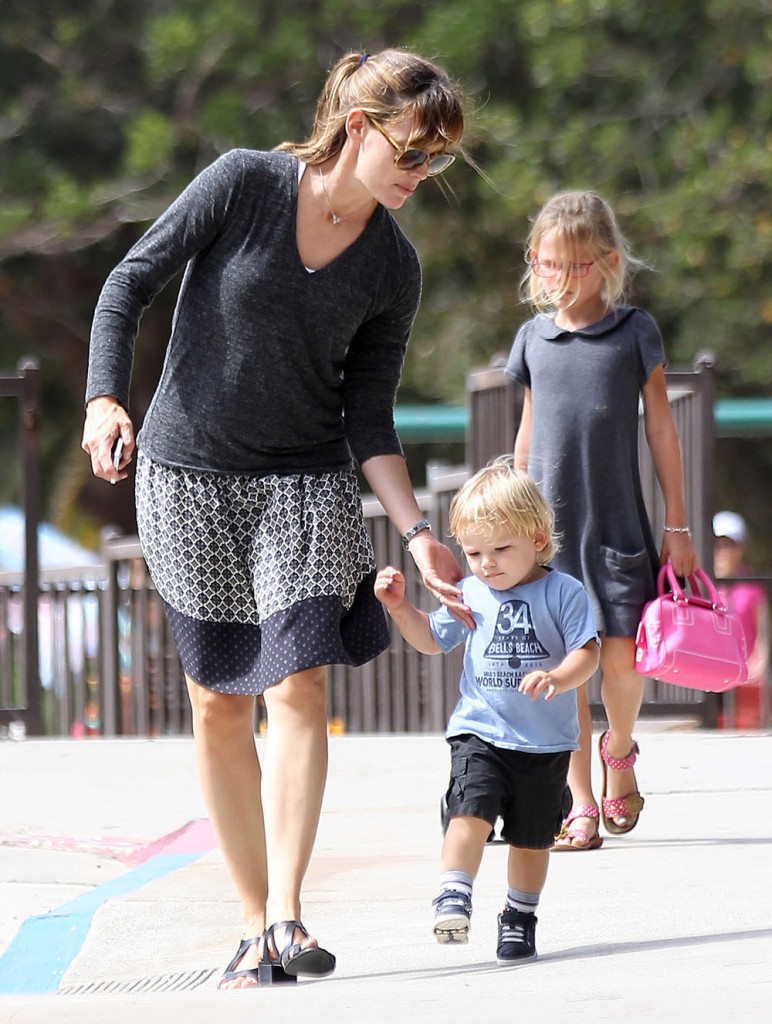 photo credit: FameFlynet